"Everything is loaded" reads the on-screen message once the game's ready to go. This simple sentence promising so much might put a smirk on a player's face at first, but this inevitably segues into an impressed expression after only a few minutes. As a matter of fact, everything is loaded. Every element, every creature, every atom and simply everything one sees in this game can be used as a playing piece.
"Everything" was developed by artist/game designer David OReilly, who gained fame for a previous game entitled "Mountain." He's also the man behind the animated video game sequence in the Oscar-nominated film "Her." "Everything" garnered him this year's Golden Nica grand prize in the Prix Ars Electronica's Computer Animation/Film/VFX category. Now, OReilly tells everything in this interview.
How did you get the inspiration to create such an immersive virtual world?
David OReilly: The idea was very obvious and unavoidable, I made it because I was not able to make anything else.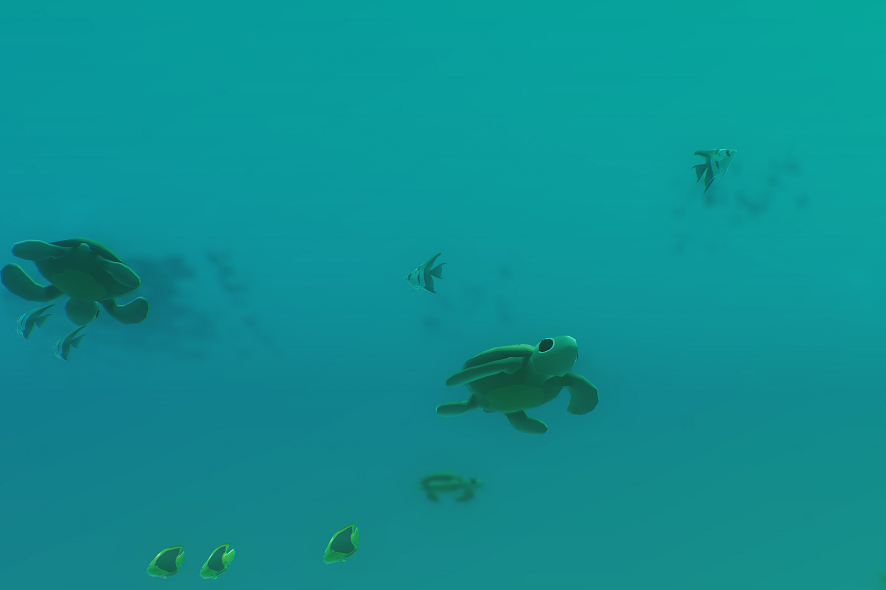 Credit: David OReilly
"Everything" builds on your previous work, "Mountain". Can you tell us a little bit about "Mountain" and how you went from there to creating "Everything"?
David OReilly: Mountain is a less complex expression of similar ideas. Everything is significantly more ambitious and detailed. It was funded by people who bought Mountain and created over a 3 year period.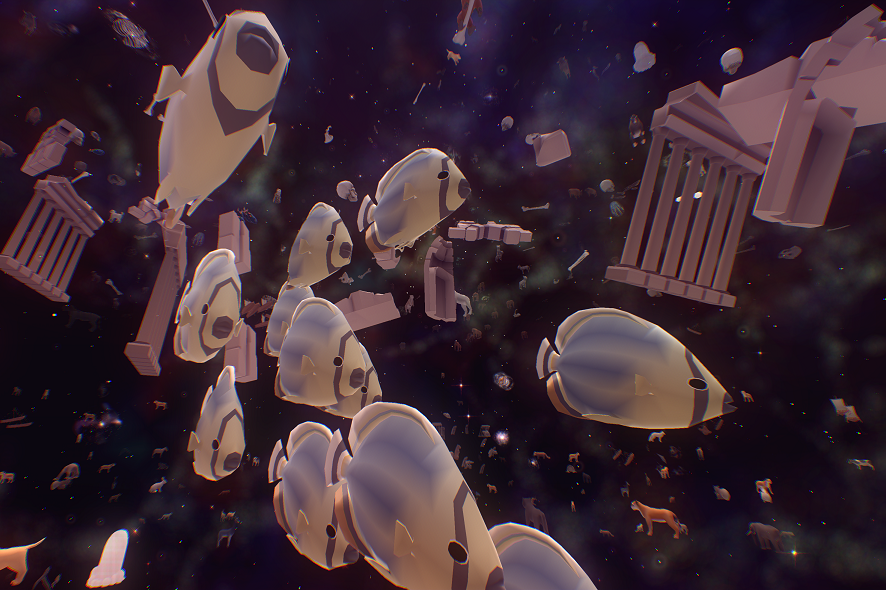 Credit: David OReilly
While playing, you hear the British philosopher Alan Watts explain his philosophy, which makes playing "Everything" at times feel like a very deep, almost existential experience. How come you chose to include the voice of Alan Watts?
David OReilly: Alan Watts adds another layer of detail and specificity to the ideas in the game itself. It is neither deep nor shallow. I think he was one of the most underrated thinkers in the last century. Both his voice and the game can be enjoyed separately or together.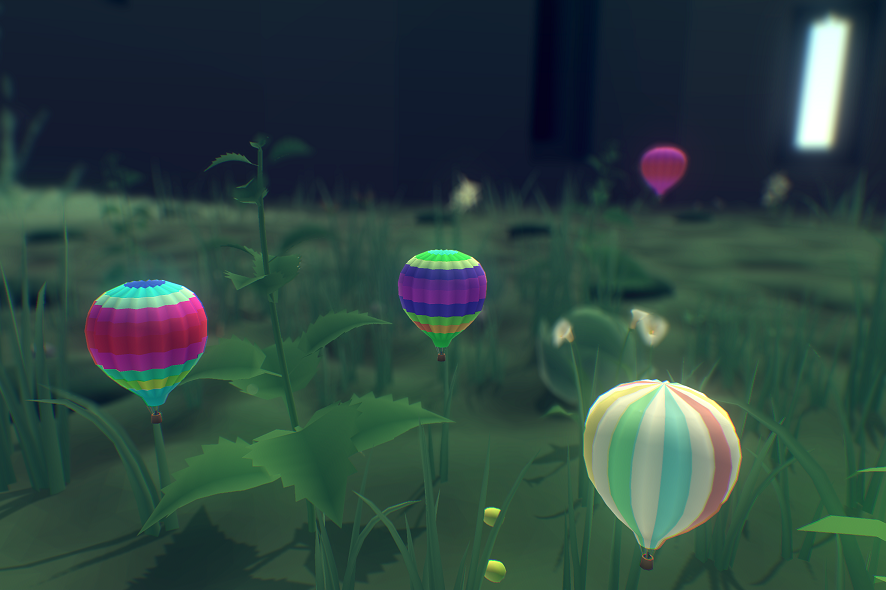 Credit: David OReilly
What were some of the biggest challenges you encountered while developing "Everything"?
David OReilly: The fact I'm still alive tells me it must not have been very challenging.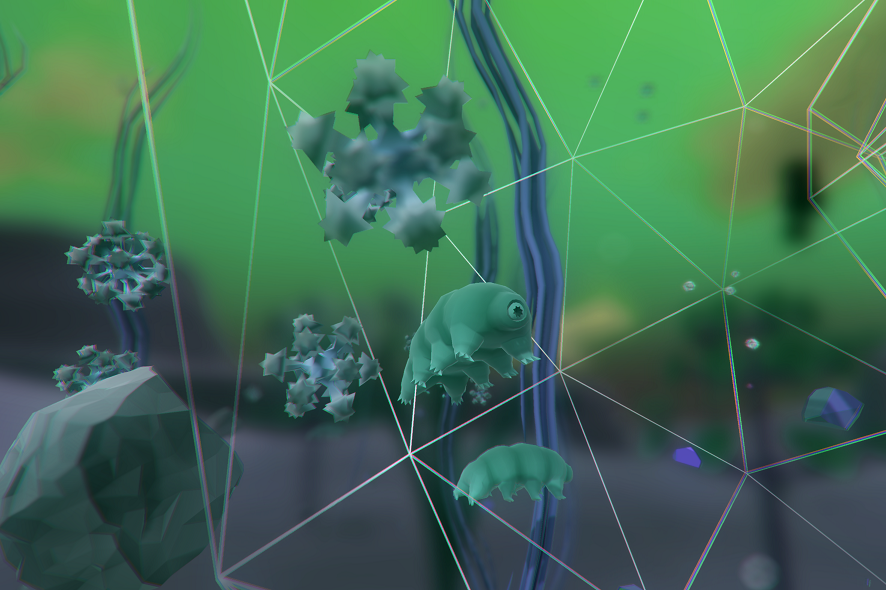 Credit: David OReilly
You won this year's Golden Nica in the category of Computer Animation with "Everything" – can you tell us a little bit about it?
David OReilly: The film was created in 2 days. It involved performing the game and recording it, as well as editing the audio.
Credit: David OReilly
It's hard to put "Everything" into a definite genre, the approach is very unique. One of the outstanding, exceptional features is the autoplay feature – how come you programmed the game to behave this way when left idle?
David OReilly: I want the game to give people space to think when inside it. Constant dying or resetting is very distracting to the kinds of ideas the game expresses. It also allows people who are not regular gamers to experience it fully.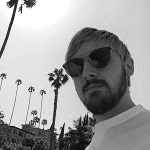 David O'Reilly was born in Ireland. He has a cat and a laptop computer. He will die of a heart attack in 2057.
You can play "Everything" yourself at the CyberArts exhibition in the OK Center for Contemporary Art throughout the Ars Electronica Festival, September 7-11, 2017, and afterwards until September 17th. For comprehensive details about CyberArts, click here.
To learn more about the festival, follow us on Facebook, Twitter, Instagram et al., subscribe to our newsletter and visit our website at https://ars.electronica.art/ai/en/.