Where does plastic actually come from? How do you build an electric motor? Why do we recycle, how does an airplane fly, and why do manufacturers often use serial production? These and many other questions were answered at Kids' Day recently held at the Ars Electronica Center by the Industrial Association of Upper Austria.
In workshops and presentations by industrial manufacturers in the region, kids age 8-12 could work out the answers themselves and, as they went about it, learn more about science and technology. Our Photo Gallery shows young people having educational fun.
This year's Kid's Day had a varied program in store for the young visitors.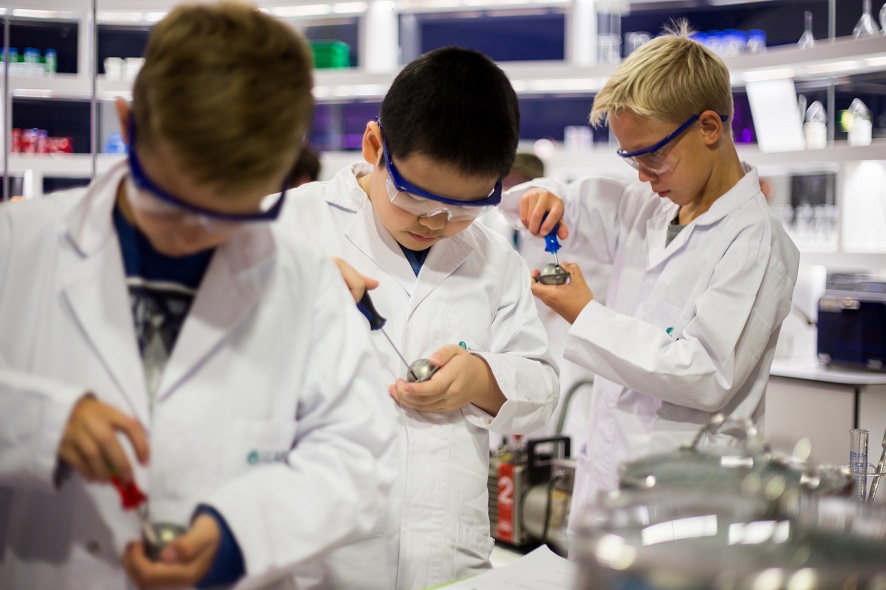 Credit: Vanessa Graf
At the workshop held by Borealis and JKU Open Lab, kids worked on making plastic …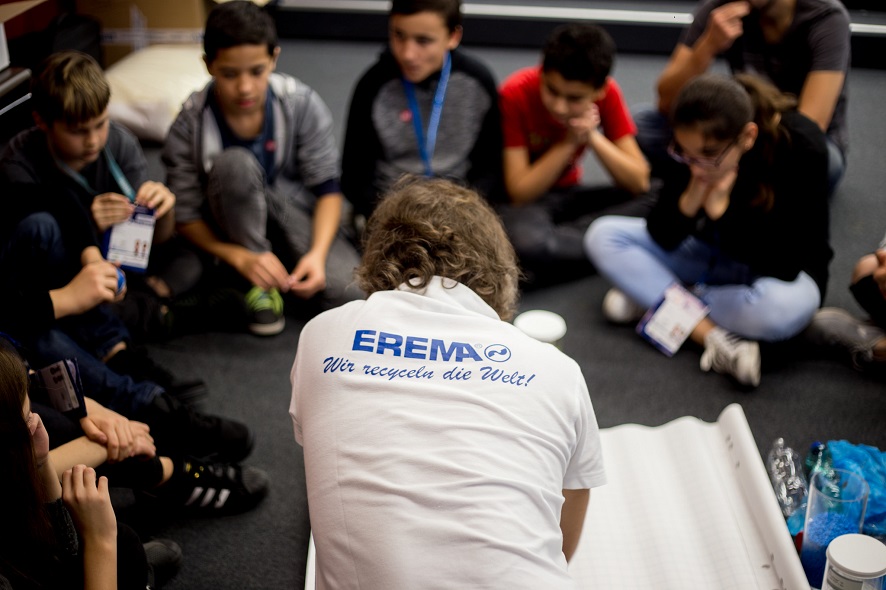 Credit: Vanessa Graf
… meanwhile, upstairs at EREMA, the lesson was about recycling plastic.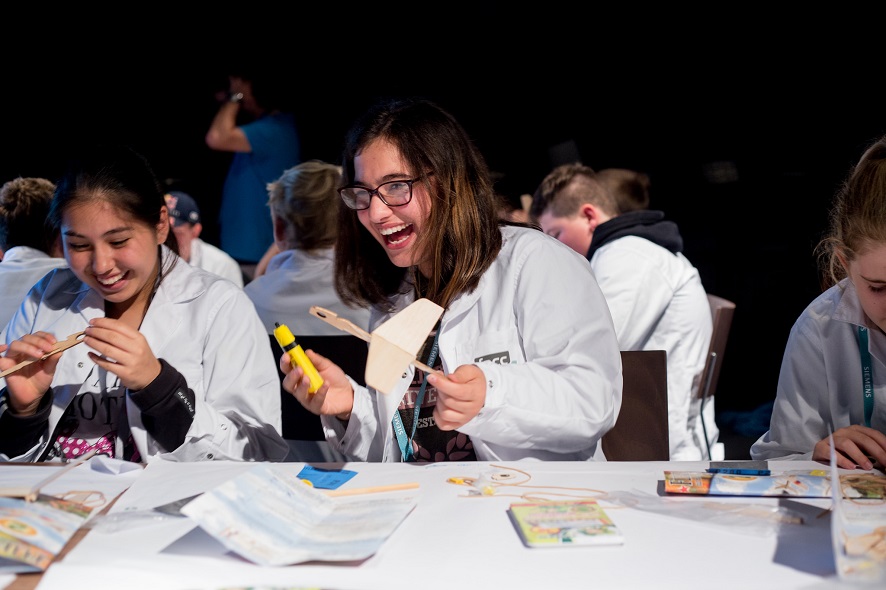 Credit: Vanessa Graf
FACC makes aircraft parts, but in this workshop, kids could build a whole plane!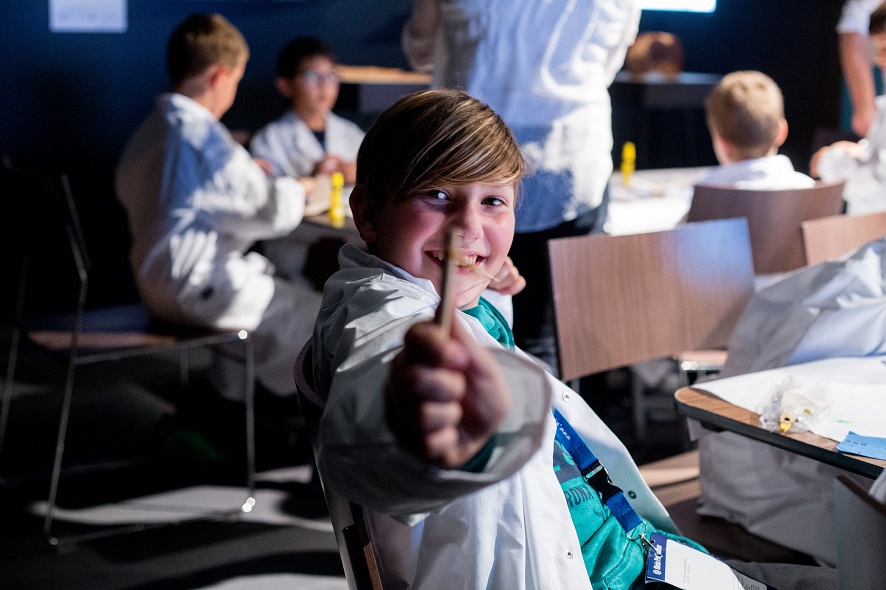 Credit: Vanessa Graf
A little takeoff assistance is just what a wooden airplane needs!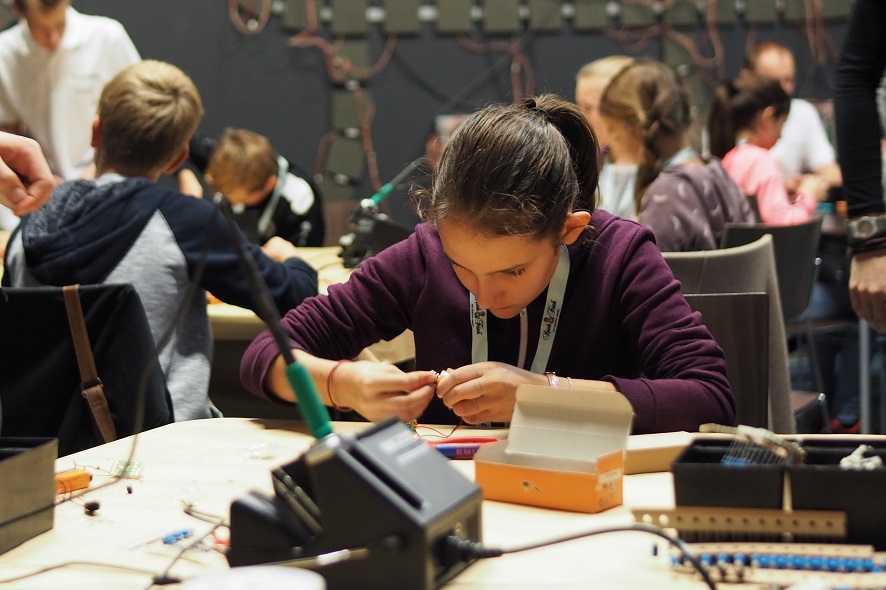 Credit: Martin Hieslmair
Kids got hands-on experience with a soldering iron, pliers and a screwdriver as they went about building their own blinking light at the KEBA workshop.
Credit: Vanessa Graf
The accent was on fun activities!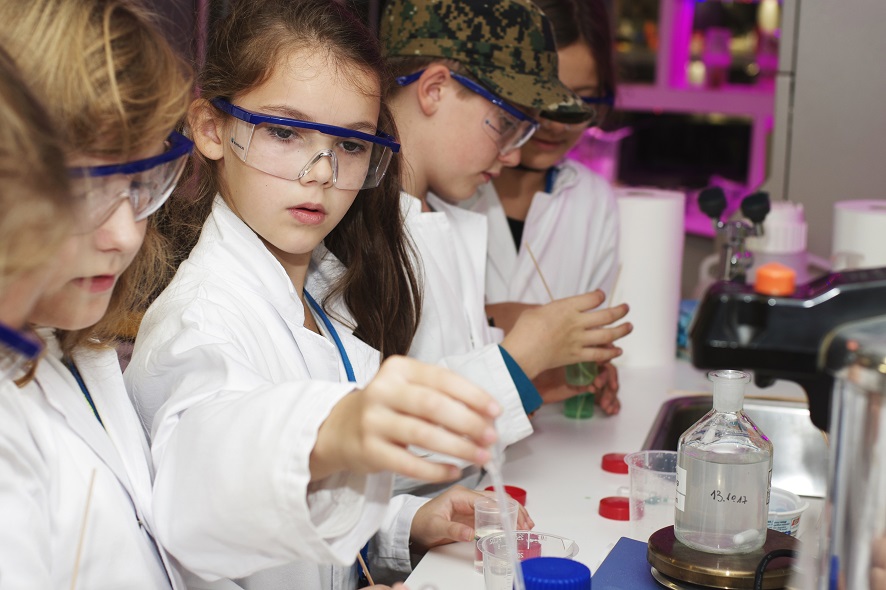 Credit: Christopher Sonnleitner
A shopping chip, Styrofoam balls—kids learned to Do It Yourself with a little help from Borealis and JKU Open Lab.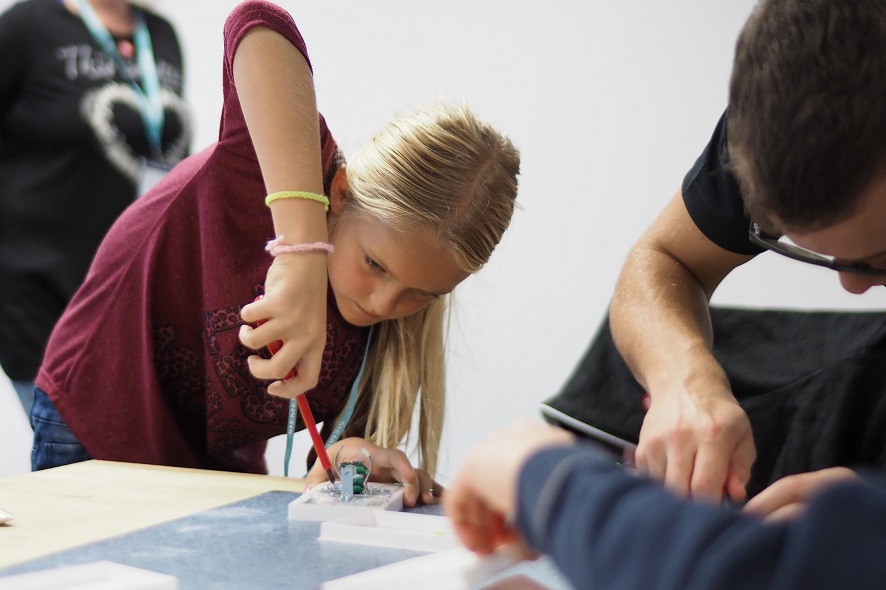 Credit: Martin Hieslmair
At the Siemens workshop, kids assembled their own electrical motors …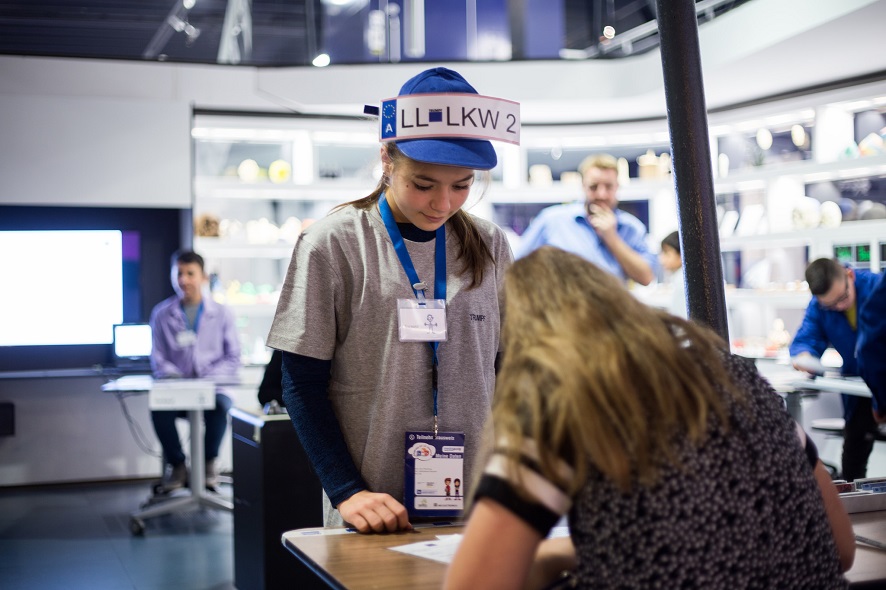 Credit: Vanessa Graf
…while Trumpf hosted a role-playing game that explained how those machines work.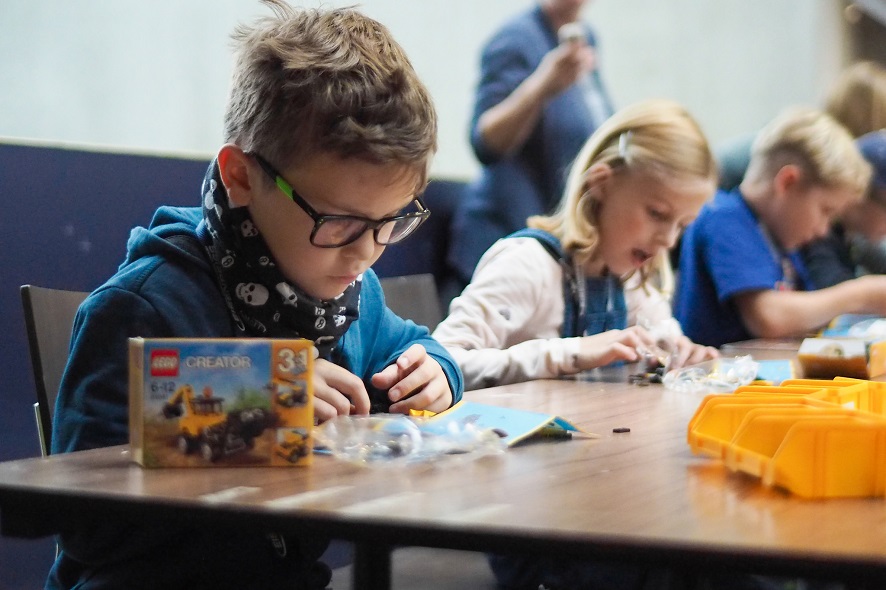 Credit: Martin Hieslmair
What's faster: individual production or serial manufacturing? At Wacker Neuson, a LEGO production line let you find out.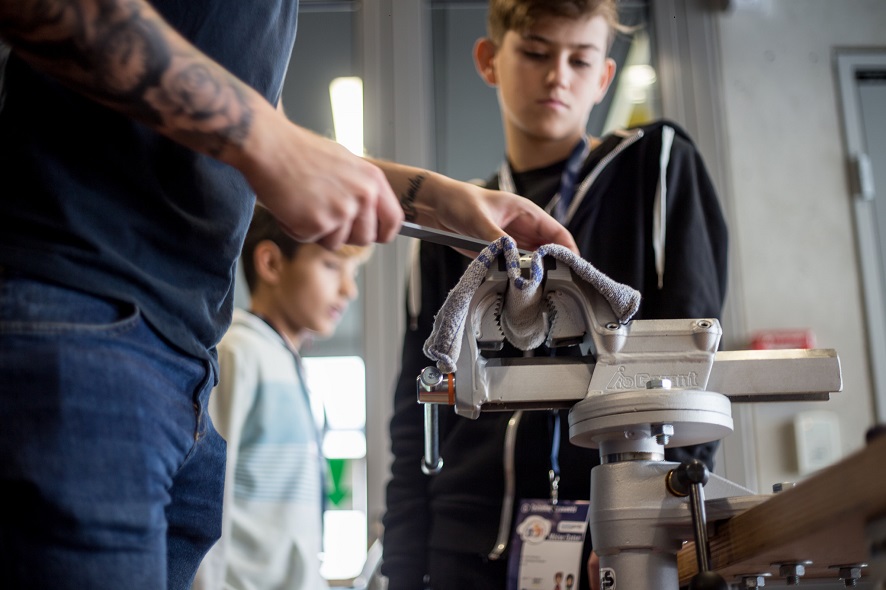 Credit: Vanessa Graf
What are transmissions? What are they used for? And how are they manufactured? The Eisenbeiss workshop offered answers in theory and practice.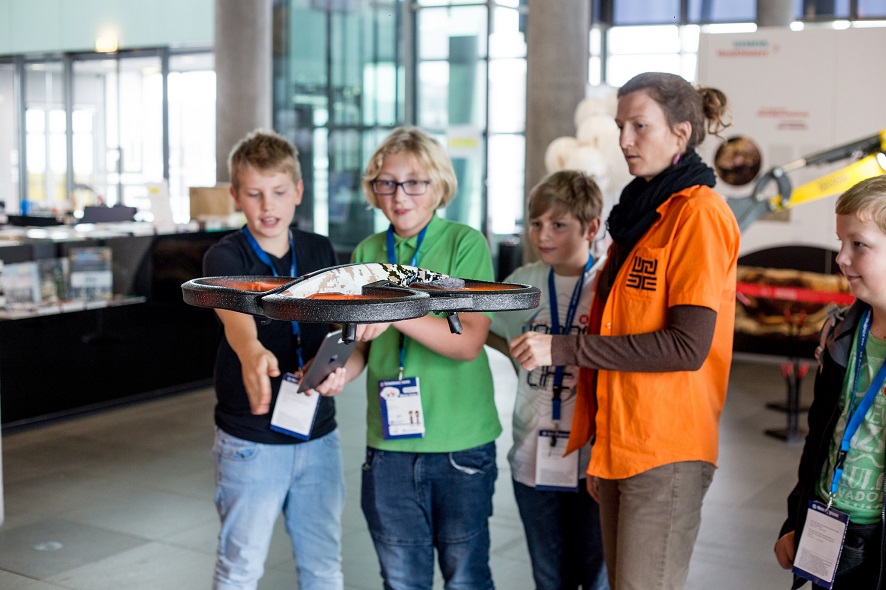 Credit: Vanessa Graf
Quadcopter Flight School is just the thing for up-and-coming young drone pilots. Navigating an unmanned aerial vehicle through tires takes practice!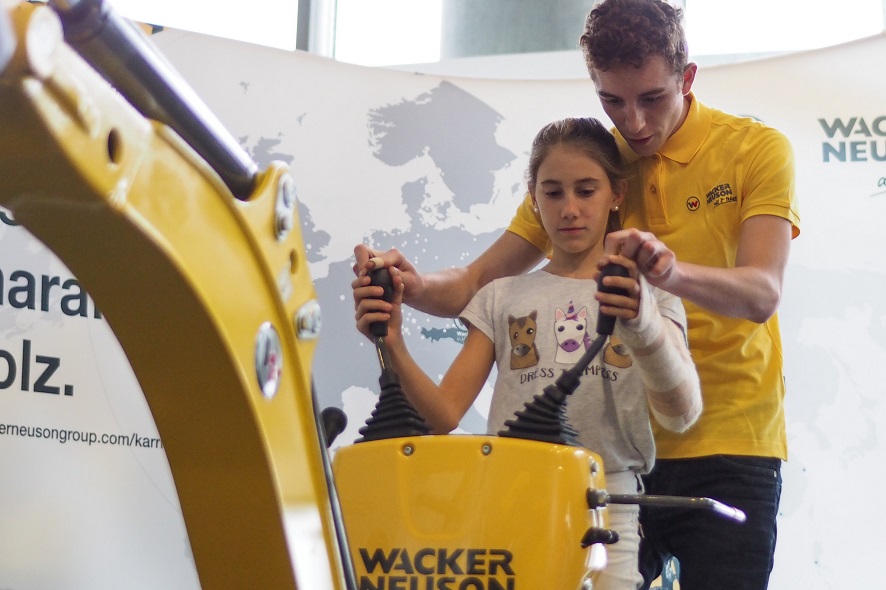 Credit: Martin Hieslmair
Right next door, you could take an excavator out for a test drive. The challenge: using the shovel to put the yellow balls in their proper place.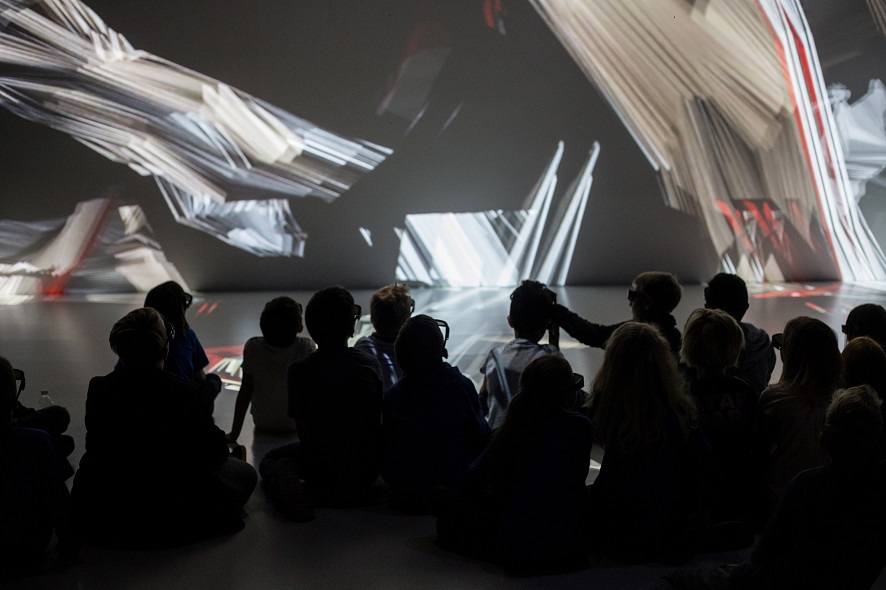 Credit: Vanessa Graf
The Best Of screening in Deep Space 8K elicited lots of OOOHs and AHs from young spectators.
To learn more about Ars Electronica, follow us on Facebook, Twitter, Instagram et al., subscribe to our newsletter, and check us out online at https://ars.electronica.art/news/en/.