A Golden Nica and up to €10,000 per category as well as a prominent showcase at the 2018 Ars Electronica Festival in Linz beckon the Prix Ars Electronica winners once again this year. Last time, we offered thumbnail sketches of the jurors in the Digital Communities and Interactive Art+ categories. Now we present the experts who'll convene in April in Linz to select the honorees in Computer Animation and u19 – CREATE YOUR WORLD.
Computer Animation
Computer Animation has been a Prix Ars Electronica mainstay since the media art prize competition was launched in 1987. The 2018 jury is made up of former prizewinners whose background knowledge opens up insights into many facets of this genre and enables them to expertly evaluate the entries.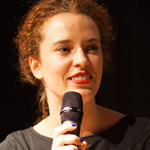 "Temps Mort/Idle Times," an interactive film by Alex Verhaest invites spectators to intervene via cell phone in the animated work's plot. The implementation of this idea garnered her the 2015 Golden Nica. This time, she'll be doing the decision-making.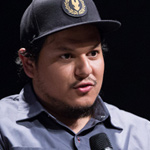 Jonathan Yomayuza is a technical director in the field of virtual reality; he's also interested in augmented reality and photogrammetry. "Out of Exile," a VR experience produced by the Emblematic Group, provided an up-close-and-personal encounter with emotionally charged scenes of a coming-out complete with original audio. It received a 2017 Award of Distinction in Computer Animation.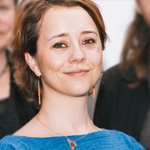 This will be Gaëlle Denis' second trip to Linz—13 years ago, she was honored by the Prix Ars Electronica with an Award of Distinction for her film "City Paradise," which has since won over 50 prizes and was nominated for a BAFTA. Her film oeuvre also includes "Fish Never Sleep," "Crocodile" and "The Girl From The Estuary."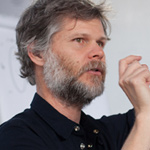 Casey Reas is a Prix Ars Electronica veteran. Following jury duty in Net Vision and Hybrid Art, he's now making his Computer Animation debut. In 2005, he and Ben Fry received the Golden Nica for Processing, a programming language they developed and that is now used by many media artists and designers. Casey Reas is professor of Design Media Arts at UCLA.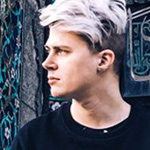 Pokras Lampas is a calligraphy artist who works with Russian and international fashion labels. The joy he derives from experimentation in calligraphy, typography and graffiti has enabled him to develop his own distinctive calligraphy style (Calligrafuturism). In 2015 he created the world's largest "calligraffiti" on the roof of a Moscow building.
u19 – CREATE YOUR WORLD
Kids and young people under 19 years of age living in Austria are once again invited to take part in the Prix Ars Electronica. And, as always, we're really looking forward to seeing how the young generation uses the expressive possibilities of new media to tell stories that move. Most of the 2017 jurors in the u19 – CREATE YOUR WORLD category are back again this year.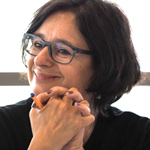 Sirikit Amann is synonymous with u19. She's been a fixture in the Prix Ars Electronica's category for young people from its very inception 20 years ago. Following stints at the Austrian Federal Ministry of Education, Art and Culture and in the Office of the Federal Chancellery Minister, she's now director of cultural outreach at KulturKontakt Austria.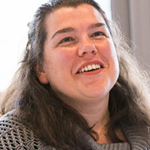 Manuela Grundner studied art history. She is CEO and coach at murbit – die Entwicklerei, an agency specializing in software & organizational development which she founded.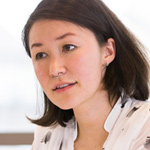 Conny Lee works at radio station FM4 . She produces and co-hosts the bilingual FM4 Morning Show. Her reportage focuses on her favorite topics—games, literature and comics.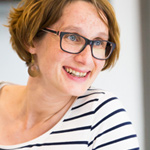 Elisabeth Rosemann is a software developer who specializes in processing unstructured data. She studied software engineering and statistics. She has also made a commitment to mentoring at Linz's CoderDojo, an association that supports youngsters learning to program.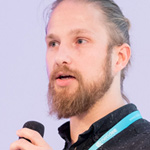 Harald Koberg is head of the digital games division at Ludovico in Graz, where he organizes workshops and training for all ages as well as the annual Button Festival of Gaming Culture in Graz. As a cultural anthropologist, he researches at the University of Graz on the perception of digital games and their social significance.
Take advantage of this opportunity! The 2018 Prix Ars Electronica entry deadline has been extended to March 12th. Details and the entry form are online at ars.electronica.art/prix. Participants in the u19 – CREATE YOUR WORLD category even have a week longer until March 19th 2018 to submit their works.