"An innovative, useful, internet-based solution to a problem that many people are surely all too familiar with—not getting lost amidst the diverse cornucopia of music available online, and instead maintaining orientation and constantly expanding ones musical universe in a simple, playful way" is how the project was described by Ernst Langmantel, the director of the netidee initiative and chairman of the board of Internet Privatstiftung Austria, the foundation that sponsors this special prize awarded in conjunction with the Prix Ars Electronica's u19 – CREATE YOUR WORLD category for young people in Austria. "Especially with respect to internet content, there are, in my opinion, still, generally speaking, far too few resources to help navigate through the huge wealth of material available online—to make it available in ways that are as user-friendly as possible and to enable individuals to conduct context-oriented searches to find what suits their individual needs."
In Search of New Beats
Preoccupation with the subject of Big Data and the ongoing search for cool new music played the overture to Out of Tune by Samuel Daurer and Ämilian Mayrhofer, two students at the IT technical school in Ybbs, Lower Austria. Their Web project enables users to browse through the gargantuan lineup of musical artists and genres online and immerse themselves in their own personalized worlds of sound.
The two developers stress the fact that the right music isn't found by the software but rather by the users themselves. "Our application is meant only to help the user by depicting the music in the form of a graph in order to make the search as pleasant as possible. There are also filter options designed to make the search easier."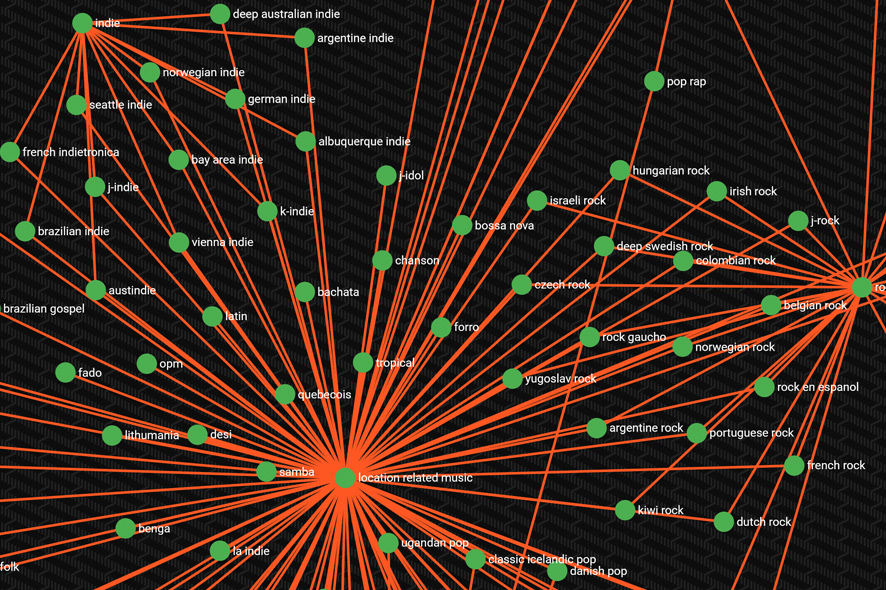 Big Data from the Cloud
Out of Tune acquires the data for its recommendation from Spotify Web API, an interface for developers that can access the major music streaming provider's data. This makes available not only information having to do with all musicians and genres, but also to playable samples of all pieces of music the user selects.
"We've been enthusiastically pursuing our interest in software development and information systems for quite some time now. That's why we wanted to focus our diploma project on this area," Samuel Daurer said in response to our question about how they came up with their concept. "Plus, music is one of my biggest passions, and as an inquisitive music fan, it's not always easy to satisfy the need for new tunes. So, the combination of Big Data and music generated the idea for Out of Tune."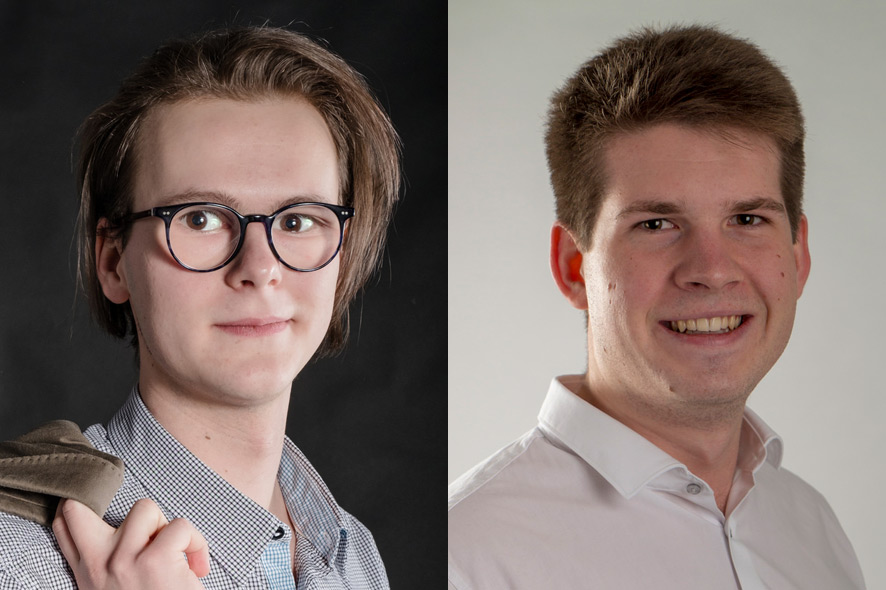 The young developers Samuel Daurer (left) and Ämilian Mayrhofer (right)
"Break out of old habits"
Of course, they're aware that they're not the first to come up with a Web service that makes suggestions. "Established algorithms take advantage of user data to make predictions that are as accurate as possible, but sometimes a music fan wants to depart from his/her well-trodden path. That's the reasoning behind giving the user more control over what s/he is going to find."
The two students have completed their technical school graduation project, and are now hard at work on revamping Out of Tune and developing it further. They're also considering submitting their follow-up project to the big annual drive staged by netidee, Austria's largest internet subsidy provider. "Grants of up to €50,000 are available to support innovative, useful ideas having to do with the internet and based on the open-source principle," Ernst Langmantel told us. "And netidee also provides [college] scholarships of up to €10,000. This year's application deadline is July 17, 2018, and it takes only a few days to submit a proposal if you already have a well-defined project idea!" Details are available at www.netidee.at.