Creativity and pioneering spirit in media art—anyone who's garnered an Honorary Mention, an Award of Distinction or a coveted Golden Nica grand prize from the Prix Ars Electronica is sure to possess both attributes in large measure. These prestigious prizes for extraordinary achievement in media art have been awarded since 1987.
Works could be submitted for prize consideration in four categories this year: Computer Animation, Digital Communities, Interactive Art+ and u19 – CREATE YOUR WOLRD. The prize honoring Visionary Pioneers of Media Art was also awarded. We presented the jurors here and here; you can read about the juries' deliberations here.
We learned more about the works that will be showcased during the Ars Electronica Festival September 6-10, 2018 and, after the festival concludes, until September 16th at the OK Center for Contemporary Art, from curator Genoveva Rückert, assistant curator Maria Venzl and OK Night curator Markus Reindl, as well as Prix Ars Electronica director Emiko Ogawa.
When it comes to the CyberArts exhibition, this year is the "Year of the Communities". How come?
Emiko Ogawa: We currently see a big trend in all of the submissions across all categories, not only Digital Communities but also, for example, the Interactive Art+ category, that many artists are not only creating artworks, but communities around their work. As you well know, Prix Ars Electronica is about reflecting how artists feel and see progress in society, and we really think that this is a big phenomenon this year. People are trying to create things, involve other people, and at the end create a community.
Are there any specific examples that show this trend?
Emiko Ogawa: The Golden Nica in the Interactive Art+ category is a good example. The artists, LarbitsSisters, see a problem in society that only big companies receive the profits of our personal data. They believe in distributing these profits equally across society, so they have created the BitSoil Popup Tax & Hack Campaign. People can join via Twitter. The art can function as a catalyst in this case. There is another project that shows this quite well in this particular category, ELECTRONICOS FANTASTICOS! by Ei Wada. The artist is converting old electronic devices into new instruments. This procedure itself is not very new, several people and other artists are already working with this technique. The Prix jury this year was very fascinated by the phenomenon that emerged out of his activities, however: He really is a catalyst. Ei Wada created a lab where people can bring their old devices, and someone else will try and turn the old equipment into an artwork. Others yet come to join only the music sessions. Even though the artist is not always present in the lab itself, it is working, which is very interesting in this field.
https://youtu.be/8EnQ-eTSB7M
You already mentioned two categories of Prix Ars Electronica this year, Digital Communities and Interactive Art+. What are the others?
Maria Venzl: Besides the Digital Communities and Interactive Art+, there is an award for the Visionary Pioneers of Media Art as well as the category for Computer Animation. There is also a category for youngsters, u19, but the pieces are only being exhibited at POSTCITY.
Genoveva Rückert: What is interesting to observe is that the concept of interaction is shifting, as well. Every year, it is a big question for the jury to decide how to define interaction and how to assess what today's state of the art in interaction is. We are not only talking about user interfaces anymore, like it was the case years ago, but now it is also about communities. Digital tools and devices have become such a big part of our everyday life that it is not even necessary to highlight these interfaces anymore. This reflects the shift that Emiko mentioned before: Interactive Art+ is much more about communities. Of course, this is just one small part of it, since Interactive Art+ has a very wide range – starting from the community aspect, but also encompassing things like robotics and artificial intelligence. There is a lot of research related to self-learning systems at the moment, for example, which we can see very well in the three projects of the CyberArts exhibition that deal with robotics. The performance "Monitor Man" by Yassine Khaled is another example. He is coming to the festival himself as a kind of robot-person, wearing a helmet with a monitor on the top of his head. Then again, projects like Ei Wada's have to do with music, so Interactive Art+ really does have relations to a lot of different fields. Another shift is that it used to be playful interactive installations, where you could move certain elements with your hands and other elements would fall down, for example, whereas now the type of interaction has changed. The jury based their decision this year much more on the concept of interaction than on how a piece would work as an installation. This is interesting, and of course for us as exhibition makers it presents some challenges.
It seems that there is also a shift in what the interaction is between – it used to be a lot of machine-human interaction, but now we start to see other types of interactions.
Genoveva Rückert: If we go back to the field of robotics, it is quite clear that there are not only many self-learning systems, but also works about our relation to these robotic devices. How do they work with our emotions? This is something very important, because even if they are just machines, they evoke emotions. Paro, the robot modeled after a baby seal that is exhibited at the Ars Electronica Center, is a very good example of that.
Emiko Ogawa: There is a strong focus on humans and society. In Ei Wada's case, if we look only at the point of interaction, it seems to be very normal – the same goes for when we only look at the point of interaction between human hands and a machine or an artwork. But what the jury focused on this year was not only this interaction, but the human-to-human community that starts to form around the interaction itself.
What are some other trends in the other categories that you could see?
Genoveva Rückert: Last year, we saw a very strong trend in Computer Animation with different variations of Virtual Reality projects that used different devices. The technical development was very strong last year, it had just taken a big step, and it seemed like many artists were highly interested to work with these tools, many of them for the first time. The Ars Electronica Center even created a VRLab dedicated to this trend. This year, there is a big diversity of single screen projects, artworks created just for the cinema, and black box versions. Hayoun Kwon is one of the few artists who work with both technical solutions, she has created her film "489 Years" in VR as well. There are also many projects where the content and not only the technical ability in animation making was awarded. One example here is "TROPICS" by Mathilde Lavenne.
Maria Venzl: She uses a technique which is used in architecture, where she visualizes different layers of time. She tells a story that combines several layers of time.
Emiko Ogawa: Technically, the artists are not using completely new technology. This year, the jury members were fascinated by how the artists use technologies as tools to create strong, unique stories. This is very visible in this year's top three in the Computer Animation category.
To go back to Interactive Art+, we can also see an ironic way of interaction towards current technology, a critique in a way. The piece "Conspiracy: Conjoining the Virtual" by Kristin McWarther for example shows a different use of Virtual Reality. Usually, VR is used by only one person, but for this project, people have to move together to share one board. Artists are also working on creating a new culture, like Etsuko Ichihara with "Digital Shaman Project". The artist uses a robot to reinterpret old Japanese customs. In Japan, we believe that once a person dies, the soul stays on Earth for 49 days in order to say goodbye to the relatives. In the "Digital Shaman Project", it is as if the soul stayed in a robot and communicated with people around for 49 days. There is a screen fixed to the robot that shows how many days the soul has left on Earth, once it turns to zero, it is time to say goodbye. Etsuko Ichihara did not just use the robot as a piece of new technology, but she really used it as a tool to reinvent the tradition of Japanese people of how to give a proper farewell to the deceased. Artists are trying to use technologies to invent the future or to see what kind of culture people are able to create.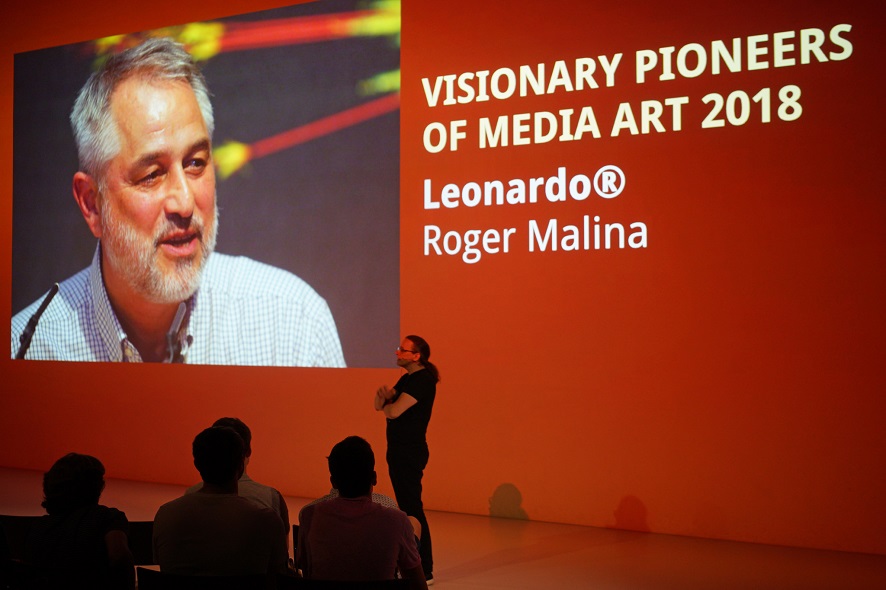 Credit: Robert Bauernhansl
There is a novelty at this year's CyberArts exhibition, the Digital Communities Lounge. What can we expect to see here?
Emiko Ogawa: The category of Digital Communities is a very difficult one to exhibit. This is the reason why this year, we created the Digital Communities Lounge in the Ursulinensaal venue. This is also where the Prix Forum and Art Talks with the winners will take place, but in addition, we wanted to create a place for sharing ideas and meeting interesting people. Throughout the whole festival, the Digital Communites Lounge will be this kind of meeting point. Here, innovators from the Future Innovators Summit will meet Digital Communities winners, but also the Interactive Art+ artists or Campus students will join.
There are also some performances or events, like the Leonardo Slam, where visitors can see and hear the great archive of the winner of the Visionary Pioneers of Media Art award, Leonardo ISAST. Another example is Ei Wada, who will perform the ELECTRONICOS FANTASTICOS.
Maria Venzl: Ei Wada will give small performances as well as a big show for the OK Night on Saturday. He is trying to connect with local artists and we want to facilitate this community-building. They will build instruments together as well as make music, so we really wanted to give him a place where it is possible to get in touch with the local community and artists.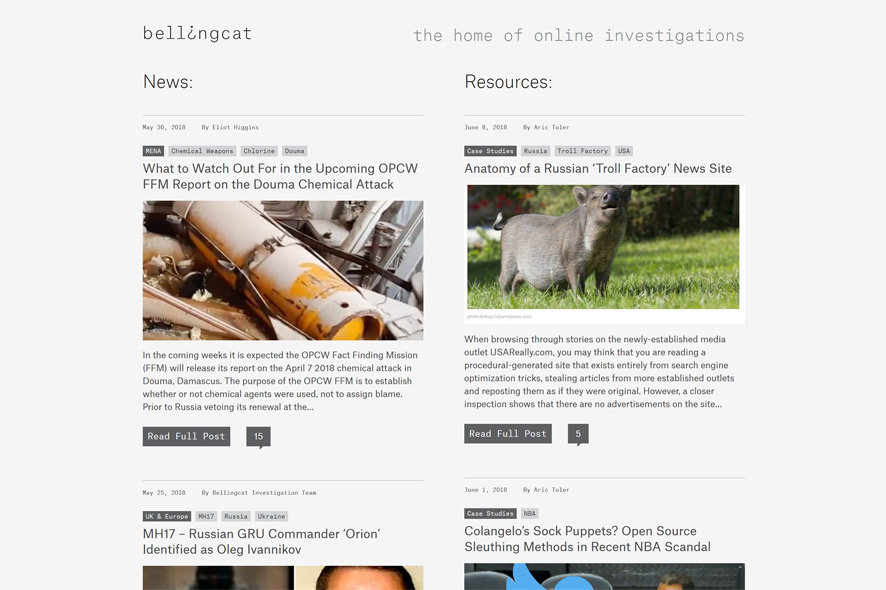 Bellingcat, Golden Nica Digital Communities. Credit: Bellingcat
Let's take some time to talk about this year's winner of the Visionary Pioneers of Media Art award.
Genoveva Rückert: This year, the award goes to a community and network, so we can see this aspect even in this category. Frank Malina founded Leonardo ISAST, a multi-disciplinary magazine and network, exactly 50 years ago, in 1968. He was a scientist and artist at the same time. His son Roger is carrying on his idea and created a worldwide web of scientists, artists, and also musicians. They don't just want to exhibit a big review of the glorious past, but because many of the artists who appear at Ars Electronica are actually also part of the Leonardo network, they want to see what vision for our globe for the next 50 years these people have. In that sense, the Leonardo Slam, which is a project by Interface Cultures students of Linz University for Art and Design, is a very welcome format to see the contents of the Leonardo materials performed. The main part of the exhibition will be curated by Nina Czegledy, an artist from Canada with Hungarian roots. She is currently going through the entire Leonardo history and creating an archive presentation exhibition centered on Frank Malina, the network, and some artistic projects. As is often the case when working with archive materials, every paper has a lot of history and interesting meaning, but you have to tell its story. It will be a cultural-historical exhibition within CyberArts. Because Leonardo turns 50 this year, there will also be a Leonardo Birthday Party here, at the same time as Leonardo Birthday Parties on over 20 different locations worldwide.
Speaking of parties – once again, you are hosting the OK Night on Saturday, September 8, 2018. What do you have in store for partygoers?
Markus Reindl: OK Night consists of the Electronic Theater, the performance by Ei Wada and the Club Night at the OK Deck. Every other year, the Prix Ars Electronica is awarded in the category of Digital Music and Sound Art, where we source some performances and acts from. In the years in-between, like now, we are concentrating more on local artists who we want to present to the world. This year is a bit different, though – we are putting a focus on ourselves, actually. In the past year, we have worked a lot in the field of music and clubbing, especially the the project UNTEN that we created for our exhibition "Sinnesrausch". UNTEN was a temporary club, where we used a former theater in the basement of the Kulturquartier to stage 23 club nights, each with their own specific focus. It was very interdisciplinary, there were a lot of performances and even a few installations. For the OK Night, we wanted to take this energy and show some aspects that we thought were important at UNTEN. Clemens Bauder will once again be responsible for the set design, he was also in charge of UNTEN. Musically speaking, we are continuing what we started with UNTEN – it will be a really diverse program.
What are the highlights of this year's OK Night?
Markus Reindl: I would have to list all of the acts! The headliners are DJ Haram from Philadelphia and Vincent Neumann, the DJ resident at Distillery Leipzig. I wanted to bring artists to Linz who can already look back on a certain routine, but who also represent their local community.
Genoveva Rückert: Everything that Markus has done in the last years here in the area of music and clubbing represents a very consistent development. When we started, we exhibited a lot of audio and audiovisual artwork. This has changed a lot, audio installations have lost a bit of their former relevance in a museum context. What Markus has done is systematically advance this aspect of our exhibitions, in a way that what we now present is more than a simple party program. A lot more, actually!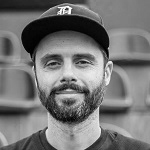 Markus Reindl is a musician and freelance curator. His responsibilities at the OK include the La'Do Club Nights and the OK Night program during the Ars Electronica Festival.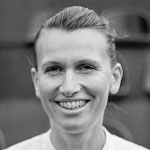 Maria Venzl studied sculpture – transmedial space at Linz Art University. She has worked as a curatorial assistant at the OK since 2016.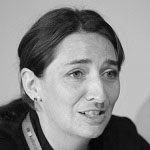 Genoveva Rückert is a curator at the OK. She is responsible for program development and heads the facility's Department of Development and Education. She is a guest lecturer in spatial theory at Linz Art University.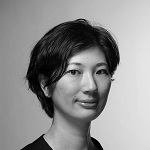 Emiko Ogawa is an artist and a curator. She is currently working for the Prix Ars Electronica, the world's most time-honored media arts competition. She worked on the signage system and produced drawings for the renewal of the Ars Electronica Center in 2009, and since then, she has worked on planning exhibitions for the Ars Electronica Center, the Ars Electronica Festival, and Ars Electronica Export. She creates installations and workshops under the topic of 'creative catalyst' and invites audiences to participate. As an artist, she is in charge of creative direction, graphics and interaction design in the media artist group h.o(hdoto). Working to 'sense the invisible', they create experimental projects that foster communication and make revelations about society.
The CyberArts Exhibition will run September 6-16, 2018 in the OK Center for Contemporary Art. As always, it showcases the outstanding works singled out for recognition by the Prix Ars Electronica.
Opening hours during the festival are Thursday, September 6 to Monday, September 10, 2018 from 10:00 to 19:30. The OK Night is set for September 8th at 22:00 on the OK Deck. Admission is free of charge. On this day, the exhibition is open until 22:00. After the festival, you can visit CyberArts during the OK's regular hours until September 16th. You can download the CyberArts catalogue for free here.
To learn more about Ars Electronica, follow us on Facebook, Twitter, Instagram et al., subscribe to our newsletter, and check us out online at https://ars.electronica.art/news/en/.