In our first-ever cooperative effort with Chile's Ministry of Culture, Arts and Heritage and the country's Ministry of Foreign Affairs, Ars Electronica called upon Chilean creative artists to submit works to be exhibited at the 2018 Ars Electronica Festival. Men and women in Chile or with a Chilean background—artists, scholars, designers, entrepreneurs and social activists—were invited to propose creative projects of all sorts. "Together we started a collaborative work that could promote in the long term new opportunities and possibilities of development for the artists and agents of the field of the New Media Art in Chile," explained Clara Szwarc, coordinator of artistic affairs at the Ministry of Culture, Arts and Heritage.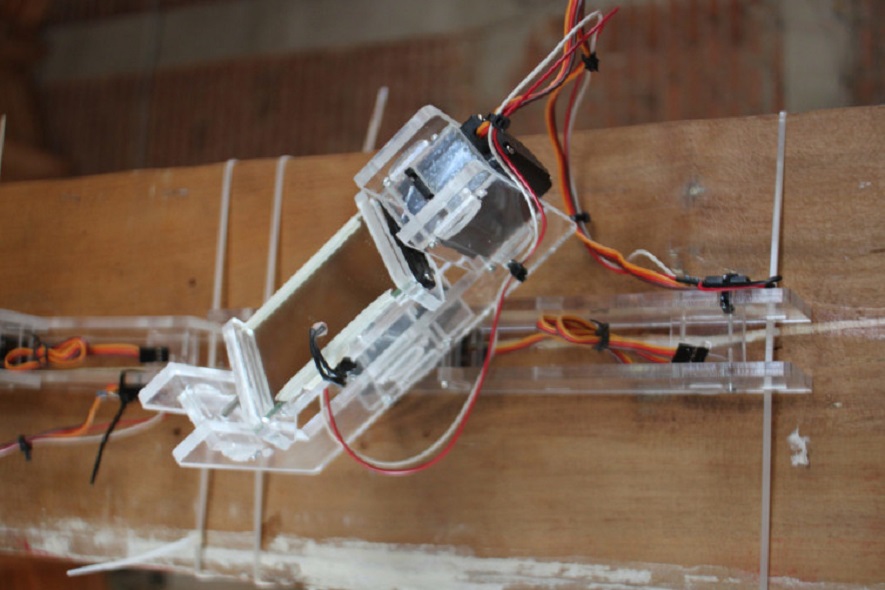 Defective Apparatus. Credit: Roy Macdonald
In September in Linz: Five Chilean Projects
Five projects made the cut and will be presented in September at the Ars Electronica Festival. One is "The Water Resistances Laboratory Toboggans," Claudia González Godoy's imposing sound installation that utilizes water, electricity and a scaffolding of pipes to create a connection between nature and synthetics. Roy Macdonald's installation entitled "Defective Apparatus" is also making the trip. This apparatus relentlessly refuses to behave in accordance with the initially prescribed rules, and desperately attempts to avoid contact with people. The system is based on a laser beam that constantly reconfigures itself, deploys machine learning algorithms during its human-machine interactions to acquire new moves, and thus constantly improves its evasive tactics.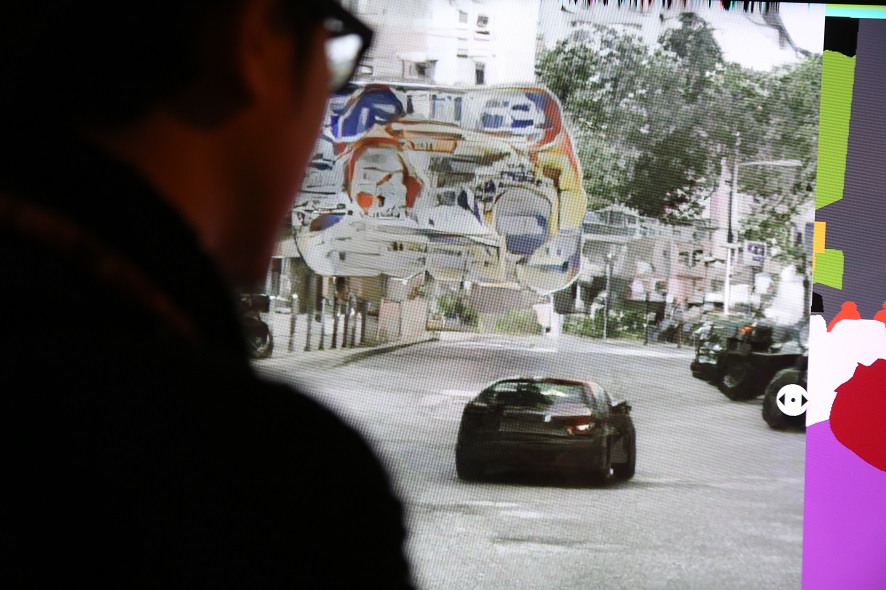 Inaccurate Collaborations. Credit: Cristóbal Valenzuela.
Cristóbal Valenzuela also focuses on machine learning. His "Inaccurate Collaborations" demonstrate how generative, deterministic machine learning algorithms can be used to spawn erroneous results that are driving forces for new human-machine collaborations. His interactive, digital tool is fed with procedural errors that ultimately induce the algorithm to output bizarre results.
Video Installations Having to Do with Chile's History
The last two works elaborate on a part of Chilean history. In Cristóbal Cea Sánchez's "Glorias," video footage of the annual events commemorating May 21st in Valparaiso are mixed with CGI reconstructions. The artist uses computer reconstructions as a medium between subjective experience and archival images, and thereby deals with a part of his country's history. The subject of Nani Gutiérrez's video entitled "Acceder" is the communication between various Chilean authorities at the time of the huge earthquake and tsunami in 2010. Based on log entries and official files, "Acceder" recapitulates the sequence of events of this catastrophe into a narrative flow.
"Being part of an exhibition at Ars Electronica is a very important step for them due to the relevance of the Festival and its repercussion in the field of New Media Art at the international level," Clara Szwarc declared. She went on to state: "Knowing the development spaces of Ars Electronica and being able to generate networks in the festival with different artists and curators, is undoubtedly very beneficial for the artists regarding their own careers."
Everyone now looking forward to experiencing these five selected works will get their chance at the Ars Electronica Festival. They'll be on exhibit September 6-10, 2018 in POSTCITY Linz. For details, visit our website.
To learn more about Ars Electronica, follow us on Facebook, Twitter, Instagram et al., subscribe to our newsletter, and check us out online at https://ars.electronica.art/news/en/.