The Ars Electronica Festival is not only about media art and society, but also about technology, innovative technologies and the latest devices and trends. For all those who really want to see the latest in technology at the festival, we have collected the best tech tips.
Creative AI – Style Transfer / Ali Nikrang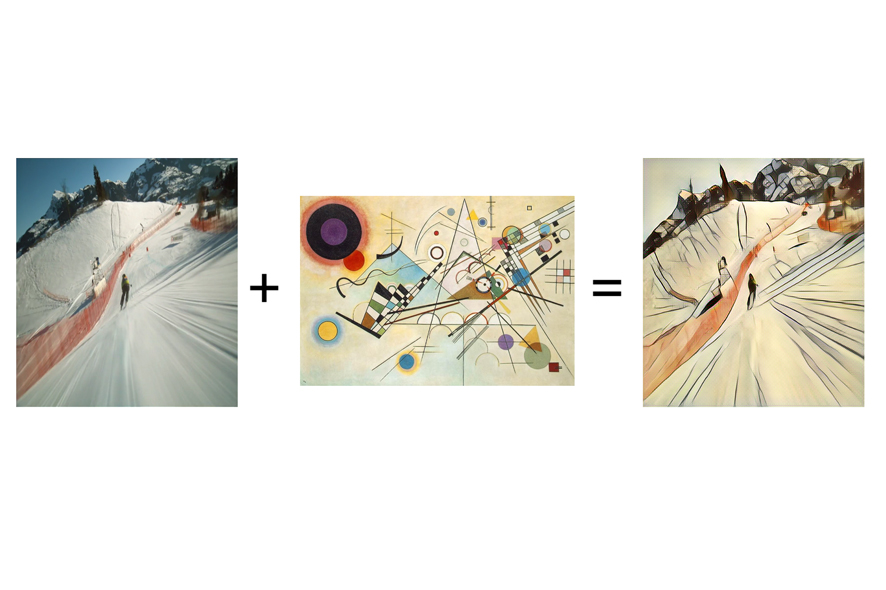 Credit: Ali Nikrang
Artist and researcher Ali Nikrang shows at Deep Space 8K at the Ars Electronica Center how he transforms videos into stereoscopic works of art in 8K, using a by-product of the Deep Learning Technology – Style Transfer.
Open Futurelab
The Open Futurelab presents the research work of the Ars Electronica Futurelab and its partners. Especially exciting: "Swarm Arena", a project by the Futurelab and the Japanese telecommunications giant NTT, in which ground robots and drones are connected to paint on a screen of ground and air.
ERROR – The Art of Imperfection Conference: Ariana Dongus
Credit: Ariana Dongus
Journalist and author Ariana Dongus will talk at Friday's theme conference about how technologies such as biometric data collection devices are tested on refugees in camps in the global south before they are considered safe and sellable in Europe.
Azathot (from the 7 Configurations) / Marco Donnarumma, Margherita Pevere
The performance Azathot, which will be shown at the Ars Electronica Opening on Thursday, combines an artificially intelligent prosthesis, an out-of-body organic uterus and a human body in the fight for a hybrid identity.
Marco Donnarumma also shows Amygdala (in collaboration with the Neurorobotics Research Laboratory and Ana Rajcevic) in the exhibition Error in Progress – an artificially intelligent machine that tirelessly cuts skin.
Volumetric Data Collector / Hyun Parke, Jinoon Choi, Sookyun Yang (Seoul LiDARs)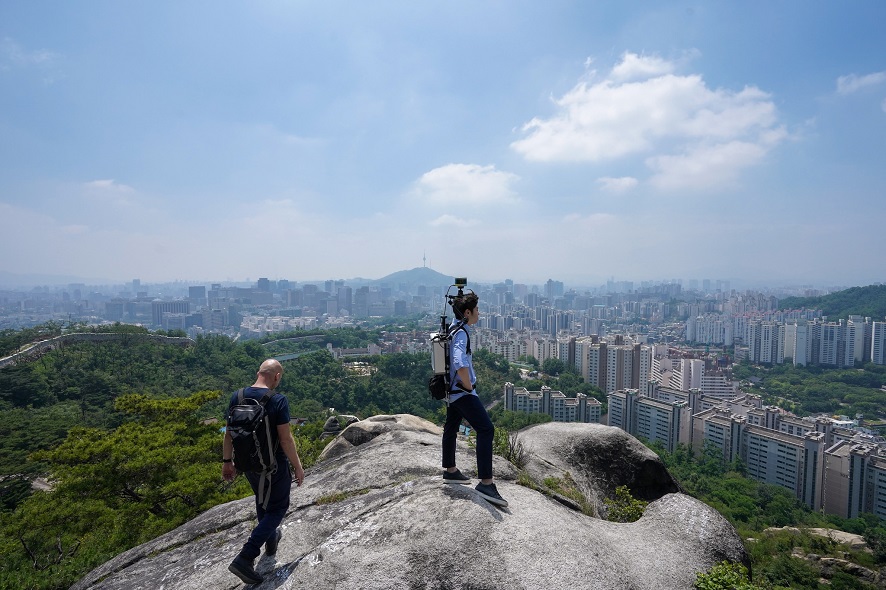 Credit: Hyun Parke, Jinoon Choi, Sookyun Yang (Seoul LiDARs)
The Volumetric Data Collector is a portable device that makes LiDAR sensors and other technologies that are otherwise only found in autonomous vehicles into extended human sensory organs.
SEER: Simulative Emotional Expression Robot / Takayuki Todo
The robot SEER deals with human-like communication: Through intensive research on the human eye and facial expression, it is able to observe its environment, focus on certain things and maintain eye contact. Almost like a human being, that is.
BR41N.IO Hackathon
Hackers, designers, scientists, artists and other experts have 24 hours to work on projects with brain computer interfaces. On your mark, get set, hack!
Mother of Machine / Sarah Petkus
Ever since 2015, kinetic and robotic artist Sarah Petkus is working on "noodleFeet", her robotic offspring. This year, she was awarded with an Honorary Mention of Prix Ars Electronica in the category of Interactive Art+ for her work! You can see it as an installation at the CyberArts exhibition at OK Centrum.
Fancy more? You can browse the entire program on our website.
To learn more about Ars Electronica, follow us on Facebook, Twitter, Instagram et al., subscribe to our newsletter, and check us out online at https://ars.electronica.art/news/en/.