From robot craft workshops and interactive games to an impressive fire brigade event, the 2018 Ars Electronica Festival has a lot in store for its youngest visitors. Find out here what not to miss as a family at this year's festival.
Open Futurelab: Kids Drone Parcours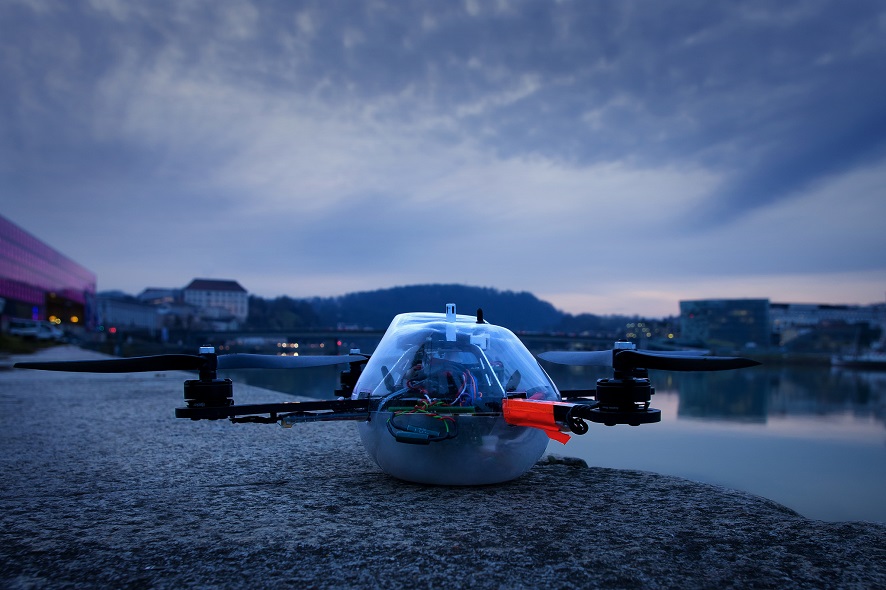 Credit: Christopher Sonnleitner
At the Open Futurelab, kids can not only watch the inventors from the Ars Electronica Futurelab and their partners fly and drive with drones and ground robots – they can also give it a go themselves. The Kids Drone Parcours offers daily opportunities to try out drones.
Hebocon
A sumo ring fight for intentionally bad robots: Hebocon is not about being able to program or construct as well as possible, but about lots of fun and play. At the associated Open Lab of Jugend Hackt you can make your own robot in advance, before you let it compete at the Hebocon.
Tagtool Community Showcase
At the Tagtool Station at POSTCITY Linz you can really get creative: With projection painting, young and old are invited to make the festival yet a little more colorful.
SLIDE!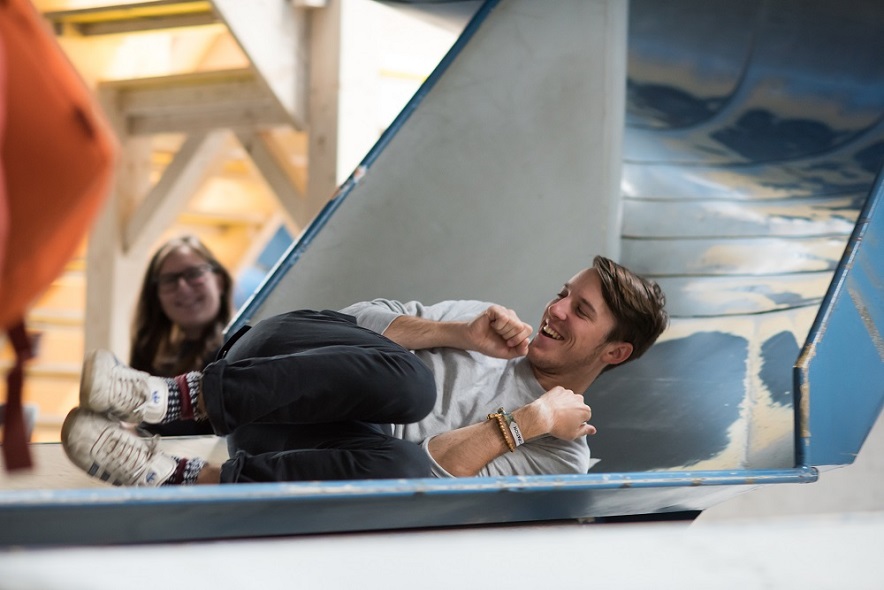 Credit: Ronald Posch
The 2018 Ars Electronica Festival will once again take place at the old postal distribution center in Linz – so yes, that's exactly where the big, old parcel slides are located. All of those brave enough may also slide down!
One Minute Sculptures / Erwin Wurm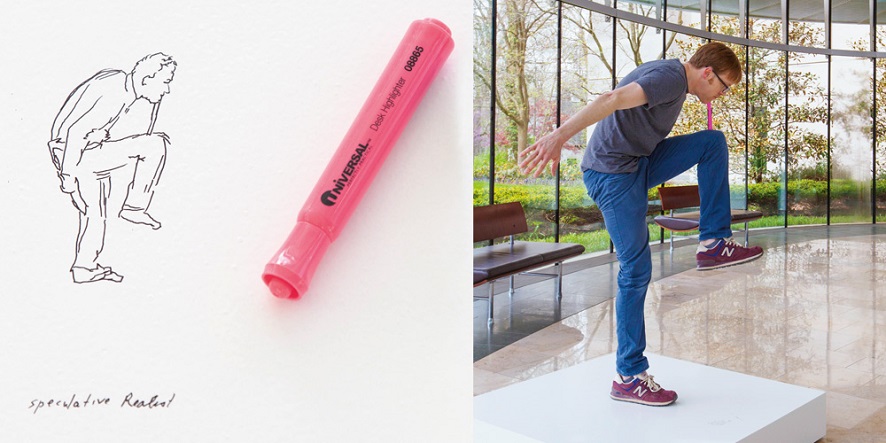 ONE MINUTE SCULPTURES/Erwin Wurm (AT). Credit: IMA (Indianapolis Museum of Art)
On the roof of POSTCITY Linz, in the exhibition Himatsubushi – The Art of Killing Time, there are a few projects this year that are guaranteed to be fun for families: Erwin Wurm's One Minute Sculptures are all about turning yourself into a sculpture for one minute.
The Fire Brigade Challenge: Emergency Error Battle
In a spectacular show, volunteer fire brigades from all over Upper Austria compete against each other to master an adventurous course with traditional and innovative technological challenges. Excitement guaranteed!
Levers & Buttons / Lorenz Gonsa, Martin Hatler, Samuel Stallybrass, Vincent Thierry
" width="500" height="281" url="https://www.youtube-nocookie.com/embed/fqGSJMXG4So?feature=oembed" /]
This year's winning project in the u19 – CREATE YOUR WORLD category of the Prix Ars Electronica is a game for virtual reality that must be played in pairs: While one person runs through a course, the other is pressing virtual buttons and levers to clear the way.
CoderDojo: Programming for Kids 
With CoderDojo, kids can program their first computer game – all by themselves, directly at the festival.
Looking for more? You can find the complete program of the 2018 Ars Electronica Festival on our website.
To learn more about Ars Electronica, follow us on Facebook, Twitter, Instagram et al., subscribe to our newsletter, and check us out online at https://ars.electronica.art/news/en/.