In addition to the latest in media art and innovative technologies, the Ars Electronica Festival focuses on one thing in particular: our society. How do we deal with new developments? Which social or ecological decisions need to be made now in order to create a sustainable future together?
For everyone interested in social and environmental activism: These are the program highlights for the 2018 Ars Electronica Festival that you should not miss.
ZusammenKommenLab: Über den Tellerrand
Credit: Tom Mesic
In the ZusammenKommenLab [Coming Together Lab], the Über den Tellerrand Community Linz will cook together with festivalgoers: refugees and migrants share recipes, methods of preparation and food from their countries of origin with visitors.
aqua_forensic / Robertina Šebjanič, Gjino Šutić
In an EMAP/EMARE residency, Robertina Šebjanič and Gjino Šutić investigated invisible chemical pollutants in the Danube and the Adriatic Sea, which occur as residues in water by humans. They thoroughly investigate the question of how the oceans feel our influence – and how we could avoid negative effects.
Mare Clausum / Forensic Oceanography, Forensic Architecture
Forensic Oceanography and Forensic Architecture show two examples of their Mare Clausum research, which examines the situation of migrants on the southern coast of the Mediterranean. The focus is on the criminalization of NGOs in the Mediterranean and the Italian government's intensified cooperation with Libyan authorities to prevent departure.
Expert Tour: ERROR – The Mutation of Botanical Intelligence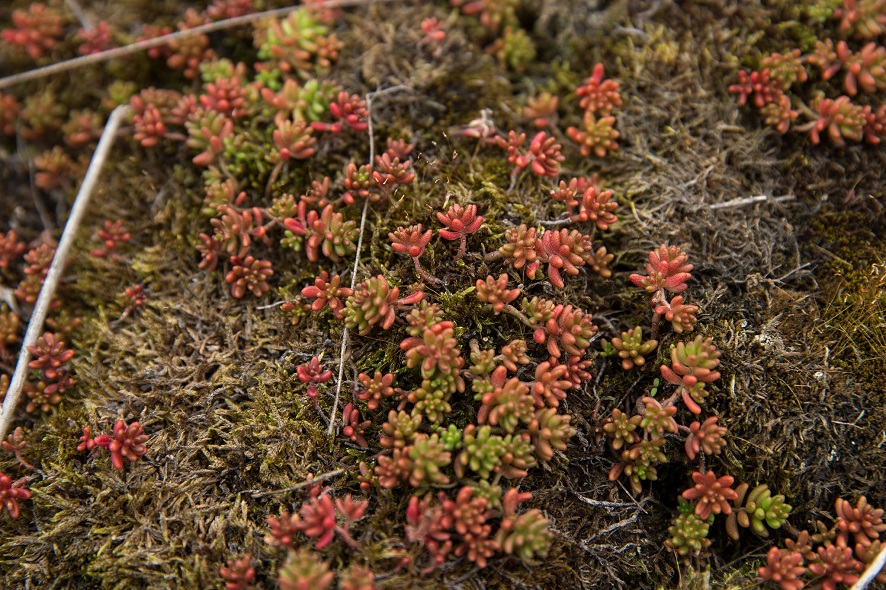 Credit: Florian Voggeneder
In this expert tour, Dr. Friedrich Schwarz, Head of Linz Botanical Garden, will guide you through the 2018 Ars Electronica Festival – with a special focus on botany.
Noise Aquarium / Victoria Vesna, Alfred Vendl, Martina Fröschl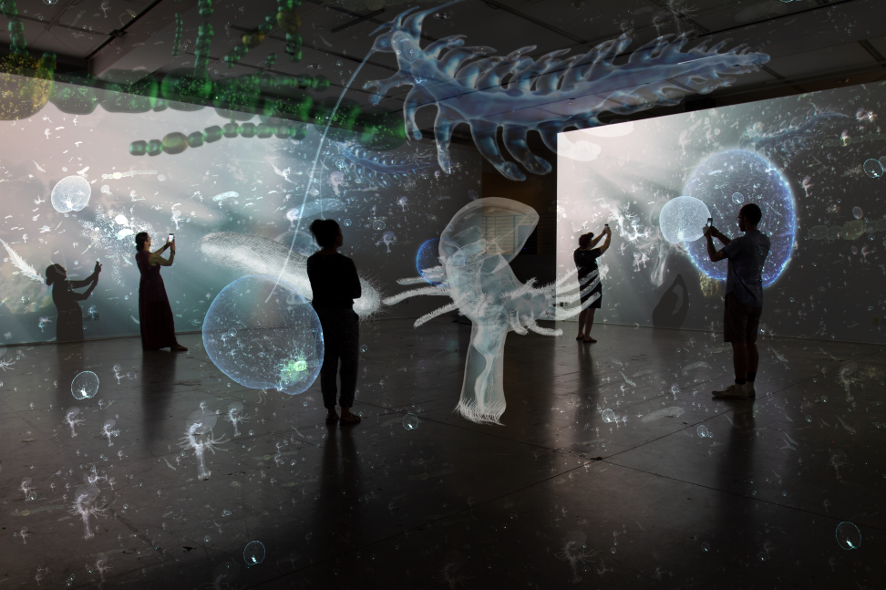 Credit: Karina Lopez
Diving into a huge 3D aquarium filled with wall-sized plankton: Noise Aquarium in the Deep Space 8K at the Ars Electronica Center makes it possible. The work impressively examines how human activity influences the sea – and the creatures in it.
Prix Forum III – Digital Communities
In the Prix Forum III, the winners of this year's Prix Ars Electronica will discuss their work, focusing on social activism in times of the Internet.
The Bien / Stefan Mittlböck-Jungwirth-Fohringer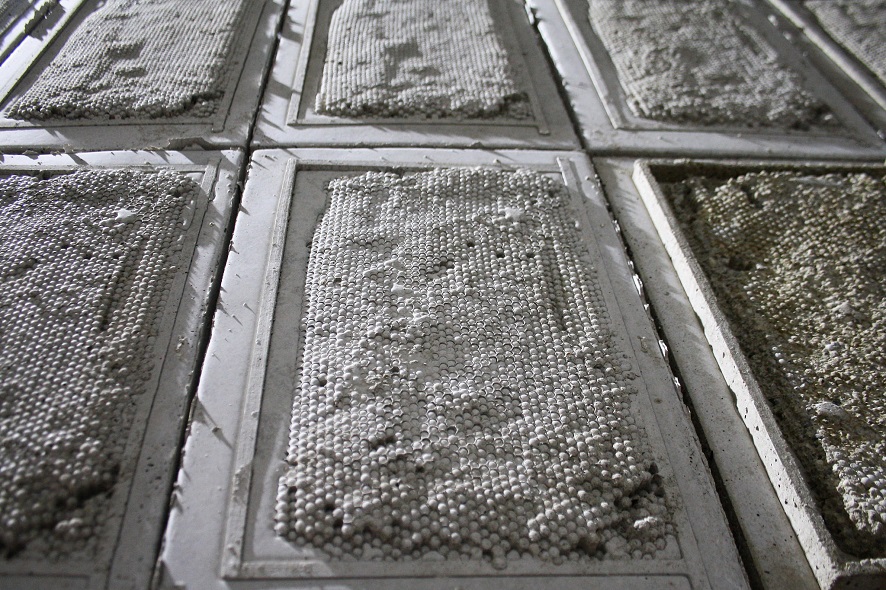 Credit: Stefan Mittlböck-Jungwirth-Fohringer
The Bien deals in an artistic way with the absence of a beehive – what happens when a colony simply dies out?
DEFOOOOOOOOOOOOOOOOOOOOOREST / Joana Moll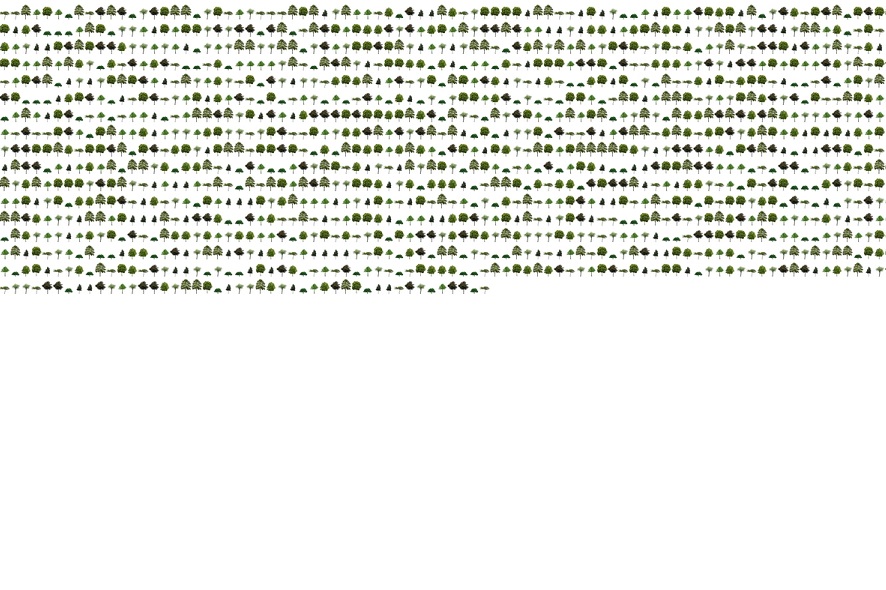 Credit: Joana Moll
The work in the theme exhibition Error, Fake and Failure impressively shows how many trees would be needed to process the amount of CO2 produced per second by the worldwide access to Google.
Smile to Vote – Political Physiognomy Analytics / Alexander Peterhaensel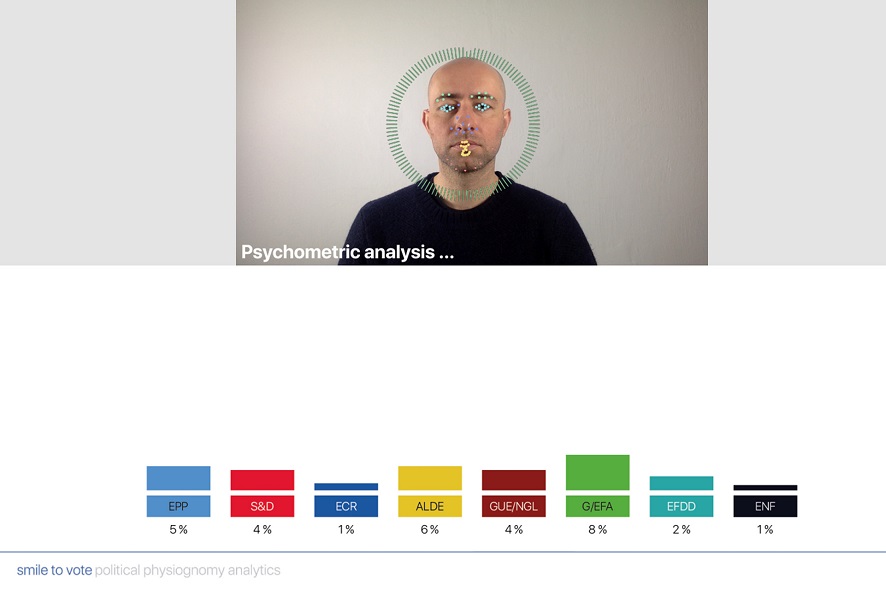 Credit: Alexander Peterhaensel
What if we could automatically vote with an artificially intelligent face scan in a voting machine? Smile to Vote simulates exactly this – and thus initiates a reflection on political processes, self-determination and privacy in the digital age.
Curious? You will find many more projects and events on this topic and more on our website.
To learn more about Ars Electronica, follow us on Facebook, Twitter, Instagram et al., subscribe to our newsletter, and check us out online at https://ars.electronica.art/news/en/.