Be it in the evening at Opening Night, Ars Electronica Nightline, OK Night, Big Concert Night and the many other nightline events, or during the day at Sonic Saturday, Music Monday or at the countless Sound Art projects – the Ars Electronica Festival will once again have tons of projects to explore for music lovers in 2018. Find out what's not to miss here.
Chicks on Speed / Alexandra Murray-Leslie, Melissa E. Logan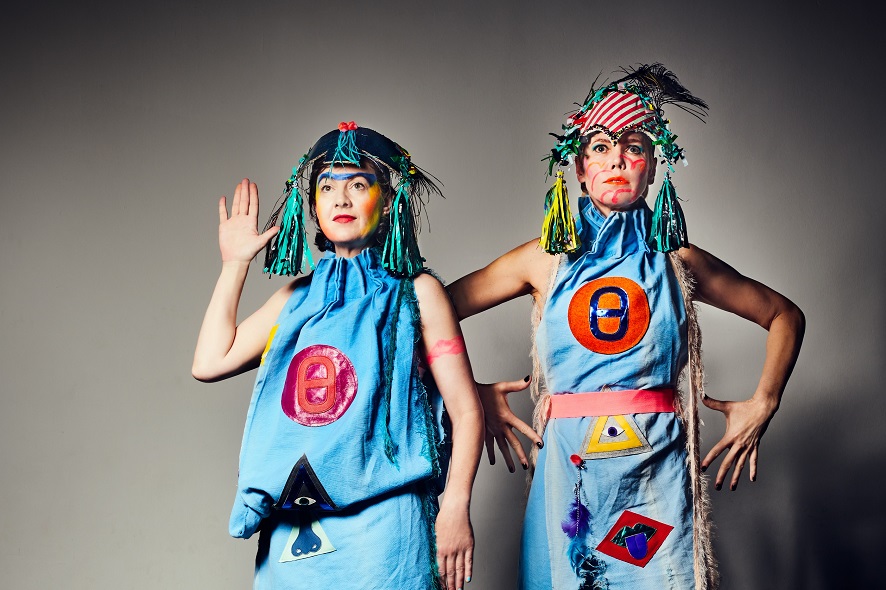 Credit: Wolf-Dieter Grabner
Home-made, post-digital instruments, musical experiments and a large portion of chaos – the colorful performances of Chicks on Speed are a real eye-catcher.
Medium Sonorum
At the Medium Sonorum concert at Anton Bruckner Private University, you not only have the chance to see (and hear!) excellent electro-acoustic artists, but also the Sonic Lab – a room with a 20.4 speaker system that turns sound into a whole-body experience.
ELECTRONICOS FANTASTICOS! / Ei Wada, Nicos Orchest-Lab
https://www.youtube.com/watch?v=8EnQ-eTSB7M
ELECTRONICOS FANTASTICOS! brings the ghosts of old electronic devices back to life. At the accompanying workshop, you can turn any electronic scrap you bring into instruments, and later Ei Wada and the Nicos Orchest-Lab use it to make music in the concert.
Featured Artist 2018: Elisabeth Schimana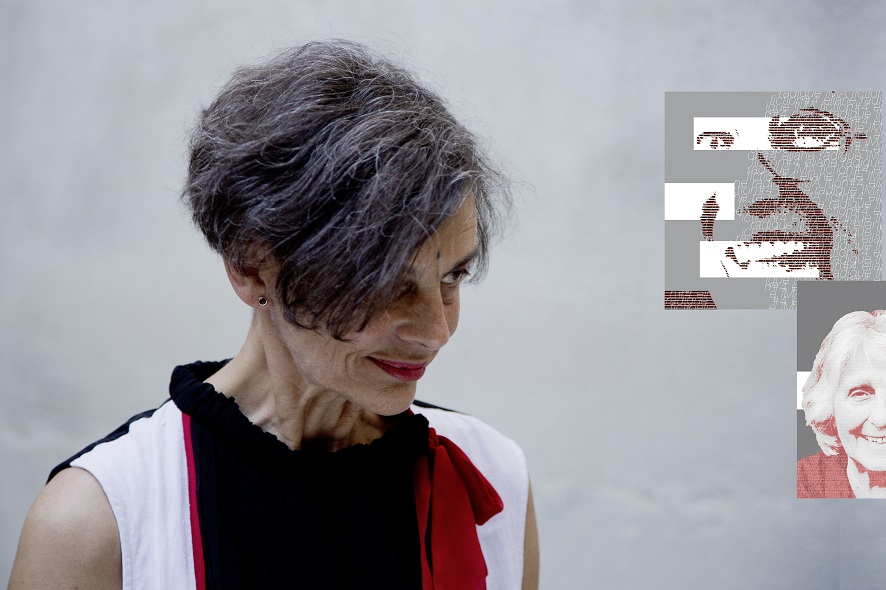 Credit: Reinhard Mary, Eleonora Bischof
The electronic music pioneer Elisabeth Schimana not only shows her own work in her exhibition as featured artist (to be seen in performance at the Great Concert Night on Sunday, for example!), but also those of nine other visionaries of electroacoustic music. The timetable of the artists' performances can be found here.
Expert Tour: The Sound of ERROR
In this expert tour, the project manager for performative formats, Hannes Franks, leads through sound art projects at POSTCITY Linz.
SAY_SUPERSTRINGS / dastrio, OUCHHH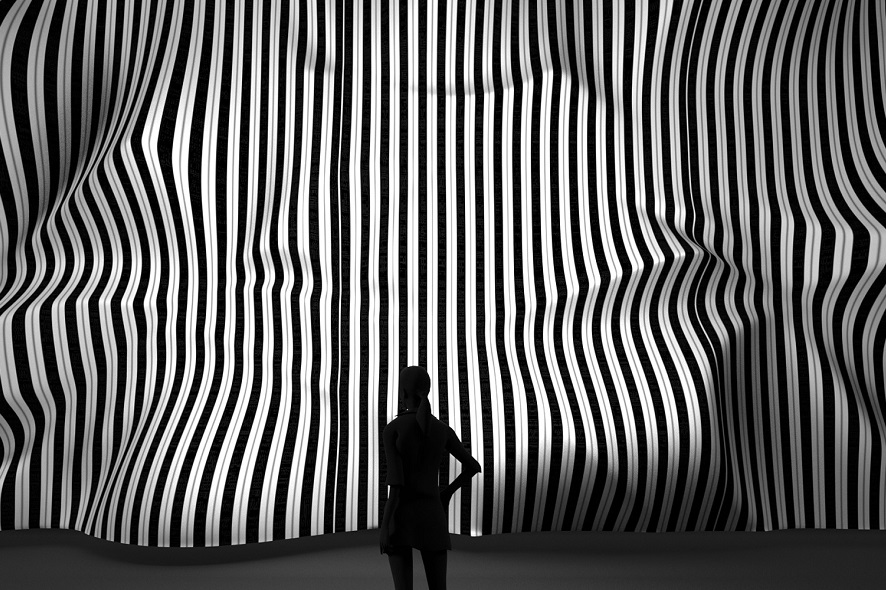 Credit: OUCHHH
Inspired by the notes of the universe and the string theory, according to which all matter actually consists of thin, vibrating strings, SAY_SUPERSTRINGS turns the Deep Space 8K at the Ars Electronica Center into a unique, visually stunning concert experience.
OK Night: DJ Haram
Discwoman DJ Haram lets the audience fall into ecstasy – this is clubbing at its best at the OK Night on Saturday.
Piano Music Meets Digital Images / Maki Namekawa, Dennis Russell Davies, Cori O'Lan, Andreas Bitesnich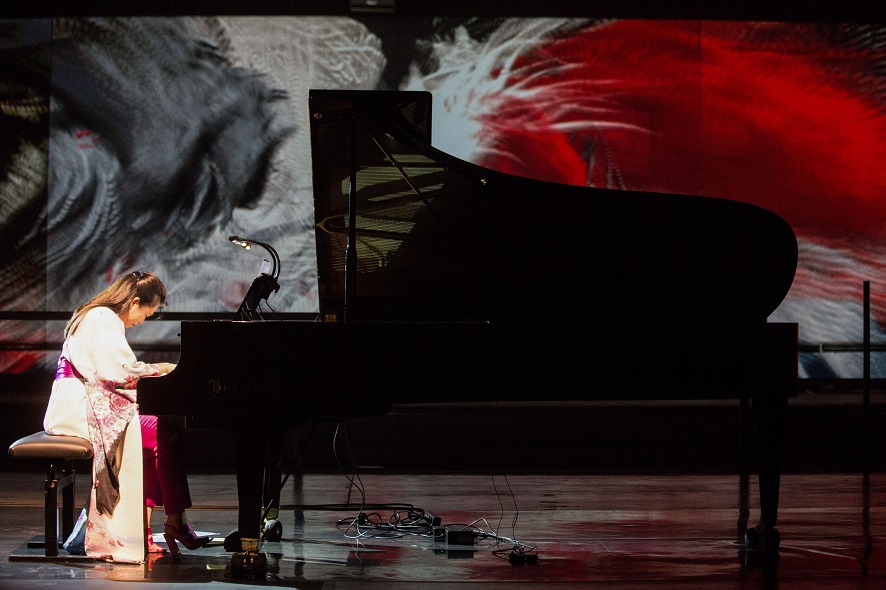 Credit: Tom Mesic
It's the event that concludes this year's Ars Electronica Festival: pianist Maki Namekawa will play pieces on the piano together with Dennis Russell Davies, including a world premiere. They are accompanied by visuals by photographer Andreas Bitesnich and media artist Cori O'Lan.
Expert Tour: Music Monday
The Expert Tour on Music Monday takes you from Anton Bruckner Private University high above the rooftops of Linz to POSTCITY Linz through Sound Art and Music projects at the entire 2018 Ars Electronica Festival.
The Berlioz Project / Bruckner Orchestra Linz (AT) conducted by Markus Poschner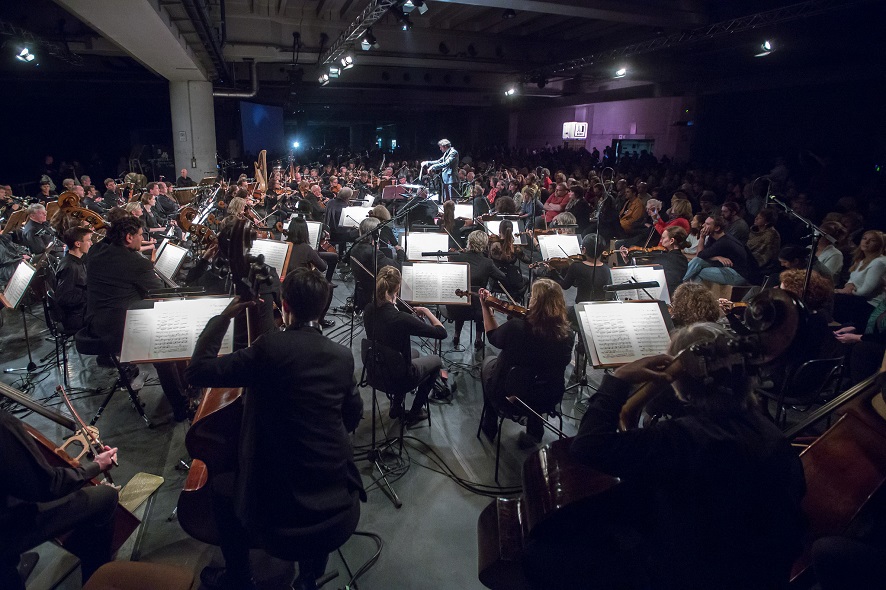 Credit: Tom Mesic
It's one of the annual highlights at the Ars Electronica Festival: The Big Concert Night. This year's core piece is The Berlioz Project, performed by the Bruckner Orchestra Linz, conducted by Markus Poschner. The rest of the program is just as impressive – find out more here.
Do you want even more sound art and music? You will find the entire festival programme on our website.
To learn more about Ars Electronica, follow us on Facebook, Twitter, Instagram et al., subscribe to our newsletter, and check us out online at https://ars.electronica.art/news/en/.