It is already the ninth time that students of the Bachelor's Program Time-Based and Interactive Media are exhibiting their work at the Ars Electronica Center. TIME OUT .09, the ninth edition of the joint exhibition series of the Linz University of the Arts and Ars Electronica, presents interactive installations that use a wide variety of techniques, ranging from sound and video to interfaces.
Light without electricity
"Field" is one of them – the work of Marlene Reischl consists of fluorescent tubes and Tesla coils. The installation pulsates with light almost tenderly, even though it is not connected to any power supply. How is this possible? "The high voltage fields of the coils make the tubes glow," Reischl explains.  "As the coils move across the sculpture, their electric fields activate the tubes and stimulate the enclosed gas to produce gentle, flowing light movements."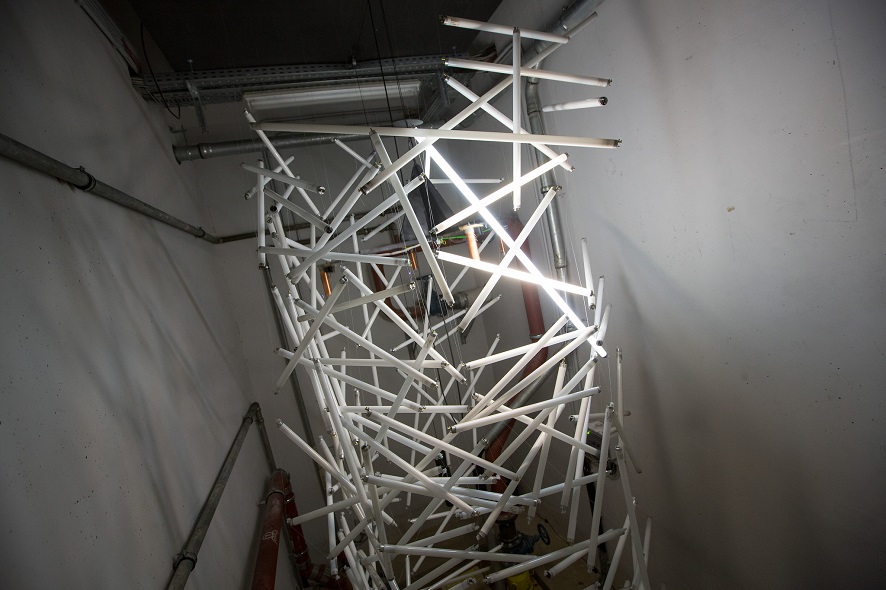 Field / Marlene Reischl. Credit: Tom Mesic
This is not the first time that "Field" is shown at Ars Electronica – in 2017, Marlene Reischl exhibited her work at the Ars Electronica Festival. Yet this time, it will be a bit different, since "Field" changes depending on where it is shown. "The number of tubes and coils will always be different," reports Reischl, "the fifth version, a "cloud", will be on display at TIME OUT now."
convulsion_o1 / Clemens Niel. Credit: Robert Bauernhansl
Light, sound and interaction
Clemens Niel also works with light – in his work "convulsion_01", blinds constantly open and close, so that the everyday object becomes a kinetic installation. In addition to light, sound also plays a role in many of the works – with "A story about resonance", Philipp Feichtinger uses sound converters, metal plates and sand to create a soundscape with which geometric patterns are drawn in sand through vibrations, while Ute Hackl brings the old Linz railway bridge back to life with her "tonbrücke" ("sound bridge"). When touching a demolition piece, historical sound is heard – just as if the old bridge actually existed again.
"Let's make Tabula Rasa"
"Tabula Rasa" by Angelika Wonisch also tells of a new beginning, namely that of a long friendship. "Tabula Rasa is an empty book, in the beginning. If you look into it for a longer time, hand-written texts are projected into it," she explains. "They are excerpts from an exchange of letters with a former close childhood friend that were written over a period of 14 years." The correspondence ended in conflict, at some point the friend finally wrote the decisive sentence: "Let's make Tabula Rasa".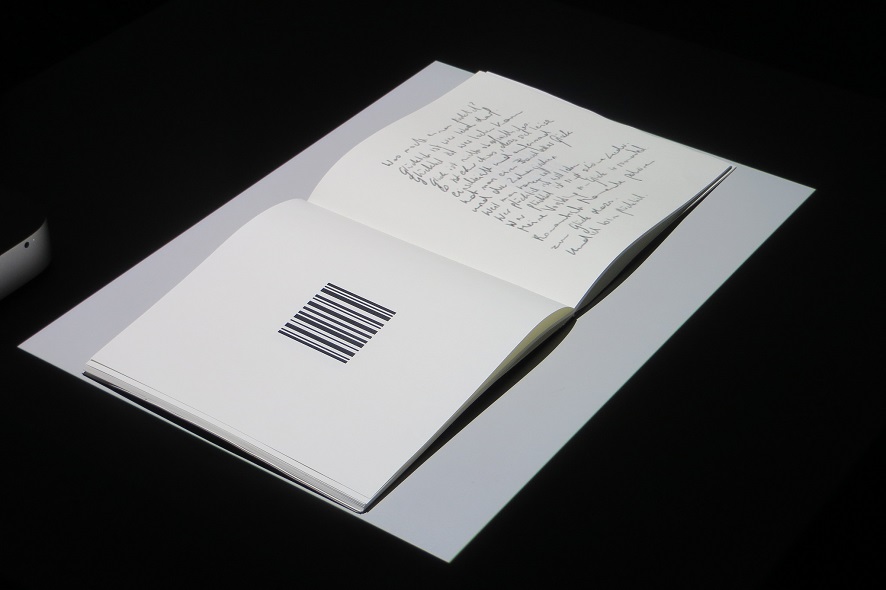 Tabula Rasa / Angelika Wonisch. Credit: Angelika Wonisch
While "Tabula Rasa" tells a story and brings it to life, Bene Reiter's "mindFi" invites visitors, among other things, to write one themselves. Small, local WiFi hotspots provide applications that only work exactly at the point where you are connected to the hotspot in question. Each hotspot, or "mindFi", offers a different application – for example, you can solve puzzles, leave a message to other people or continue writing a story.
 (Human) nature
Despite all the technology, all the audiovisual and interactive installations, nature is not neglected either at TIME OUT .09: With "[connect by nature]", Moritz Rathke brings visitors and the essence of nature into contact with one another. Three different interactive works show not only how humans and nature sometimes get entangled in conflicts, but also the viewers' own naturalness.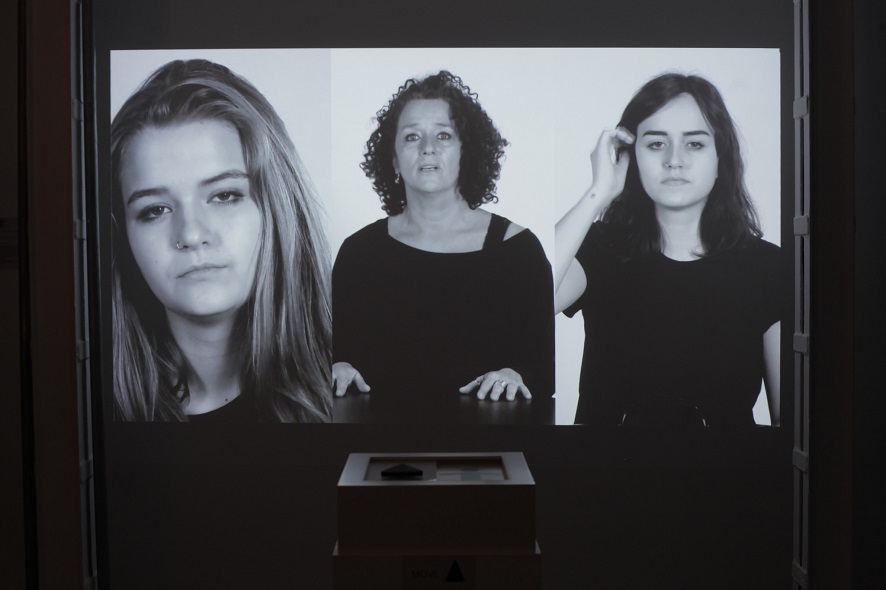 "Am I a girl yet?" / Sophia Hochedlinger. Credit: Sophia Hochedlinger
Meanwhile, Sophia Hochedlinger deals with a completely different question: "Am I a girl yet?" plays with gender-specific behavioral forms. The video installation shows three women carrying out certain actions in the way they have learned "as women". If you move an element on a desk in front of the video, the women try to perform the same action in a gender-neutral way.
Curious? The works can be viewed from November 15, 2018 at TIME OUT .09 at the Ars Electronica Center.
To learn more about Ars Electronica, follow us on Facebook, Twitter, Instagram et al., subscribe to our newsletter, and check us out online at https://ars.electronica.art/news/en/.