What can happen when we fuse architecture, behavior and technology together? How can we use digital technologies to create more livable and sustainable cities? What is around the corner, and which projects might already exist to lead the way? This is what the PRIX BLOXHUB INTERACTIVE open call (submit until February 15, 2019, here) sets out to explore. The newly founded initiative, a cooperation between BLOXHUB, the Alexandra Institute and Ars Electronica, is looking for creative answers to urban planning challenges of the future. Finished projects that set an example can be submitted in the Excellence track, while innovative ideas find their place in the Concept track – together, the categories paint a picture of sustainable cities, created using digital technologies.
Liselott Stenfeldt, founder of PRIX BLOXHUB INTERACTIVE, already talked to us about the intersection of architecture, behavior and technology in the first part of our interview series (read more here). Now, she sat down to walk us through the open call and application process.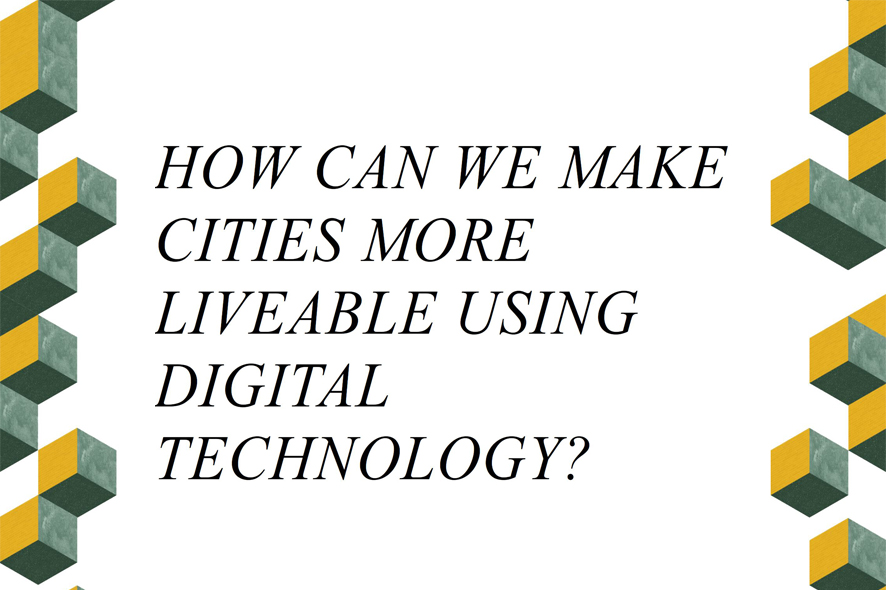 PRIX BLOXHUB INTERACTIVE is a very new initiative – tell us about it!
Liselott Stenfeldt: PRIX BLOXHUB INTERACTIVE is an initiative that focuses on how we can create more livable cities, using digital technology. We created it with regards to the UN Sustainable Development Goals. There is one goal, Goal 11, which aims at creating sustainable cities, an area we have been working with for many years. We think that there is a need for focusing on what a sustainable city actually is. This is where it started: What is a livable city, what is a sustainable city? The reason why this is interesting from a digital technology or data perspective is that even though there are many indicators being used now to determine whether a city is livable or not, we don't actually know for sure which indicators should be used. We are interested in finding out. How can we use a collective way of determining what future cities should be like? To this end, we created PRIX BLOXHUB INTERACTIVE. Rather than defining the answer for ourselves, we want to ask a question, and then use concrete cases to create visions for the future.
In order to start this conversation, PRIX BLOXHUB INTERACTIVE consists of three parts: a prize, a symposium, and an exhibition. Can you tell me a bit about these three parts?
Liselott Stenfeldt: Yes, absolutely. We have launched an Open Call, the deadline is February 15, 2019, to source projects for the prize. It consists of two tracks, Concept and Excellence. This is where we try to make people get an ownership for this project. We want people from different fields to contribute and take part. The submitted projects can be in the concept phase, looking at what is waiting or coming behind the corner, at what is going to happen in five years maybe, and at how we can use technology to create new approaches. We are very much encouraging different consortiums to submit, be they classic architects or from artistic professions. We believe that this is the best way to create scenarios that will make us think and reflect. For the Excellence track, it is more about how we can share experiences that have already had an impact using digital technology. We would like to see these two parts together, and next to each other.
As a next step, there will be a symposium in May, which also includes an exhibition. This is where we expect a lot of matchmaking to take place. We have some big companies supporting this project, so this will be an opportunity to start working together to turn a concept into a product or solution or to get a project on its way. We encourage Prize winners and Honorary Mentions to give a pitch at the symposium, which might reach the corresponding problem owners. Besides the pitch, we will also exhibit the winning projects right at the symposium. With these projects, some of them maybe still speculative or small, we would like to ask: Could this be the future? Is this livable? The exhibition will take place outside the building, in public, urban space. We are setting a statement, we want people to reflect upon urban future together. We would also like to make the projects accessible to anyone who does not buy the ticket for the symposium, because we want citizens to see them. The Danish Architecture Center, which is in the same house as BLOXHUB, will also be hosting an exhibition at the same time, indoors, focused on the Sustainable Development Goal 11, "Make cities inclusive, safe, resilient and sustainable", the same goal we are working with. With our focus on digital technologies and their focus on sustainable architecture, we hope to make a bridge between their exhibition and ours.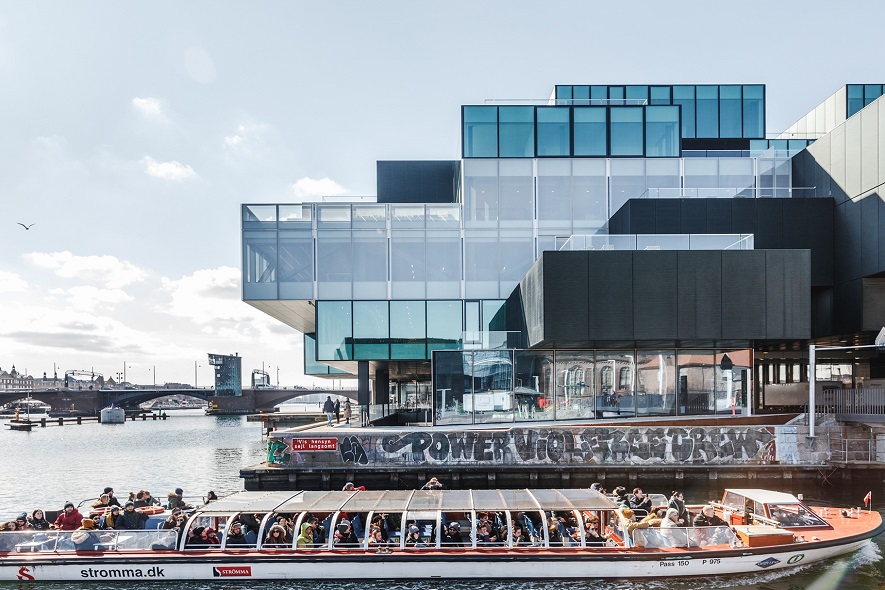 BLOXHUB. Credit: Rasmus Hjortshøj
Who can submit to the Open Call?
Liselott Stenfeldt: This is the first year of PRIX BLOXHUB INTERACTIVE, so we are very open. Of course we hope that this is only the first year of many, so this year will help us focus on the formats and how you can submit. In the Concept track, it's all about the idea. Individuals, companies, public or private consortiums, creatives, techies – everyone is very much encouraged to submit, as long as they can motivate why their project or idea is important and how it could be a solution for future cities and social sustainability. This is the only demand we have.
In the Excellence track, there are a few more demands. We want to know what kind of impact your project had. The answers should be reflected. What made your project meaningful? What was your main motivation? Why do you think it's relevant in how we can create more livable space with digital technology?
Actually, we saw some very interesting projects at the Ars Electronica Festival this year that caught out attention. One was the self-building bridge "Amsterdam's 3D-Printed Steel Bridge" by MX3D and Joris Laarman Lab, another one is "False Positives" by Esther Hovers that raises questions of what normal behavior is in our urban space (based on camera tracking) and also "Fennec Turbine" by Maxim Kuzin and ATOMshowing new potentials for wind turbines that could be used in dense urban spaces. We're not saying that this is the only projects we are looking for, but they made us think about our future sustainable cities.
No one shouldn't try to submit because they feel they don't have enough material. Instead, if there is already a project or processes, you can submit in the Excellence track; if not, you could share with us your look around the corner and submit in the Concept track.
What's in it for the participants?
Liselott Stenfeldt: Other than the prize money, the winning projects and Honorary Mentions will be part of the exhibition. They will also have exposure on Social Media, our homepage and the partner networks. And then we have the matchmaking part – to be honest, if I had a small company, this is the part I would be most interested in. We have some really exciting big companies working with us who might be interested in taking selected projects and making them more realizable. We don't want to be just a symposium that comes to town and then leaves again, leaving behind no trace whatsoever; instead, we want to create something sustainable here as well. The projects will also be exhibited at the Ars Electronica Festival, which for sure will be interesting for many – there are so many different kind of people, companies, stakeholders, who are visiting the festival. Lastly, it's also about being part of a community. Architecture, behavior and technology does not have its own community yet, but it will. So this emergent community is interesting and for sure a big motivation.
Submit to the PRIX BLOXHUB INTERACTIVE open call until February 15, 2019, here. Or find out more about the initiative on their website.
To learn more about Ars Electronica, follow us on Facebook, Twitter, Instagram et al., subscribe to our newsletter, and check us out online at https://ars.electronica.art/news/en/.