As part of the Ars Electronica Festival, STARTS projects will find an exciting exhibition space. But because the pure exhibition is not enough, the entire Friday will be devoted to the motto "Innovation. We cordially invite you to STARTS Day and introduce you to the second charge of Honorary Mentions.
Thydêwá
It couldn't be more actual: The Amazon region is on fire on an unprecedented scale to fulfil financial desires, while the indigenous population is trying to save what can be saved from its social marginalisation by increasing its visibility. But it is not so much about the folkloric image that often accompanies the idea of indigenous people in the jungle, but about mutual understanding and mutual learning through cultural diversity.
Arte Eletrônica Indígena is a good example of how technology can help people or even nations to communicate better. The collaboration of various indigenous peoples in northeastern Brazil has created a public sphere that can be used to gain a better insight into living conditions.
The NGO Thydêwá promotes intercultural dialogue by promoting the use of digital technologies. In this project, a series of ten artistic residencies were carried out in indigenous communities in the Brazilian northeast – with very different, but consistently fascinating outputs. Given the close relationship between indigenous communities and the natural environment, Thydêwá is also committed to promoting the regeneration of natural resources based on indigenous principles.
Eduardo Reck Miranda
In times when everything revolves around artificial intelligence, the search for a very special natural intelligence is the great interest of the Brazilian composer Eduardo Reck Miranda. With his "Biocomputer Rhythms" he has created a duet for a piano and an interactive biocomputer. The biocomputer listens to the piano and generates answers in real time.
The biocomputer, a hybrid of microorganisms and silicon chips, functions similarly to an artificial intelligence – except that no complicated programming is required. Instead, the biocomputer generates electronic components from biological organisms that generate intelligent behaviour. A musical slime cell culture, so to speak. And this is precisely what generates electrical impulses during food consumption, which the artist uses.
Eduardo Reck Miranda calls the whole thing "Natural AI", i.e. Natural Artificial Intelligence. Of course, fully aware of how absurd this sounds. His approach is not to model AI systems according to nature, but to turn the whole thing around and integrate nature into the memory chips. A small side effect is that because these are not ready-made sequences, but rather living organisms, it is never quite clear how exactly they will react. In this respect, every performance is a unique piece.
Eduardo Reck Miranda is not alone in attempting to give more space to naturalness – the next project is also looking for alternative, natural ways of manufacturing materials.
Jen Keane
Jen Keane is eager to provide answers in the field of materials. With so many new technologies and achievements, there are still very few solutions to fabrics or their manufacture. But the future of materials is a really interesting topic that is changing the way we think.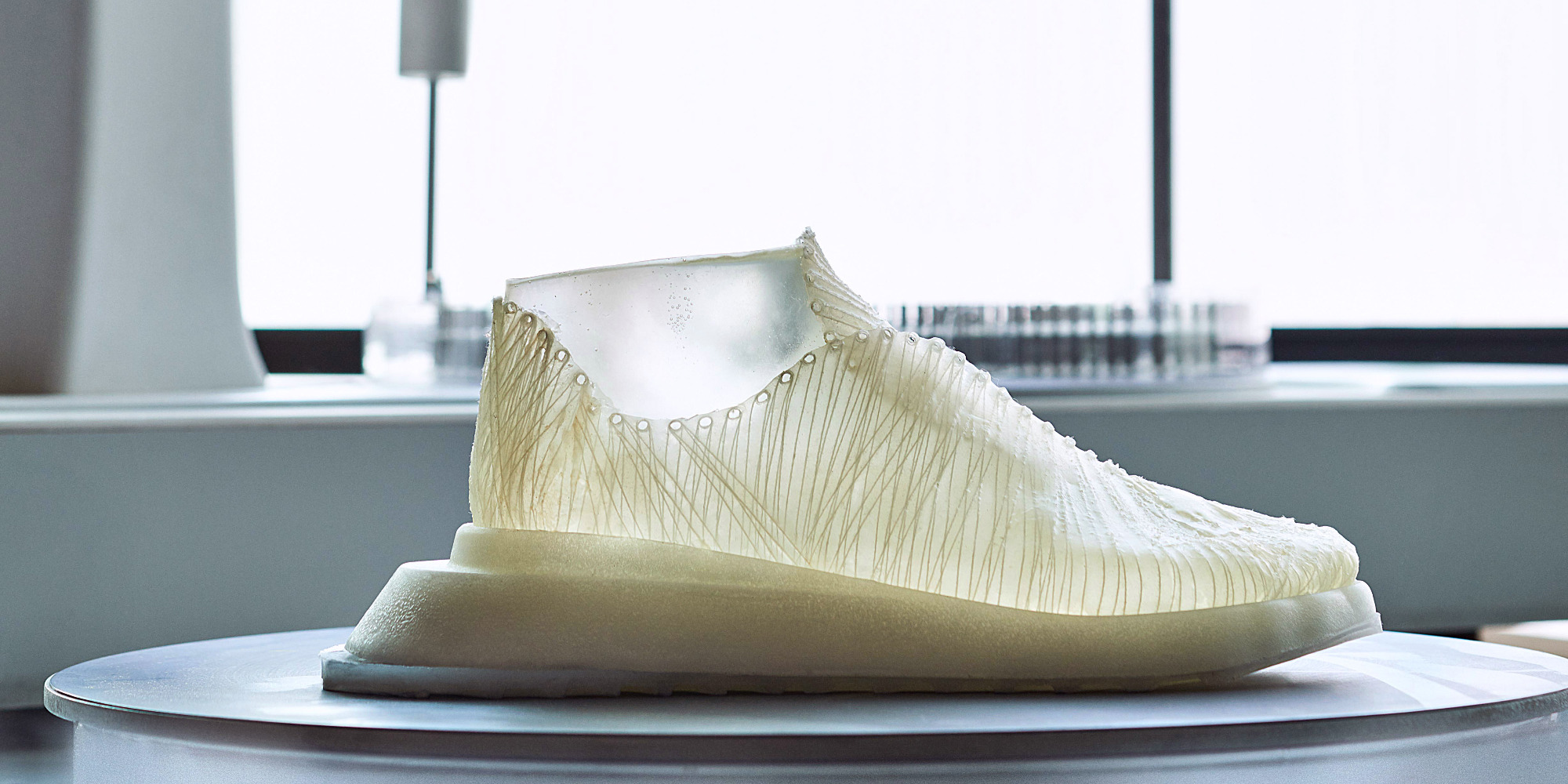 Originally active in sports design, she swaps this promising career to explore how new digital, material and biological technologies can change the way we design and manufacture. The approach is not a ready-made solution, the goal was to learn from a living organism. She began to cultivate bacteria herself and develop new tools to manipulate the natural growth process, using a form of bacterium that we actually know from Kombucha tea.
In this organically controlled approach to material design, Keane manipulates the growth process of the K. rhaeticus bacteria in order to use them in a new form of "microbial weaving". The process optimizes the natural properties of bacterial cellulose to weave a new category of hybrid materials that are strong, lightweight and produce little or no waste. The result is a one-piece product without seams and a continuous yarn held by the cellulose produced by the bacteria.
"But as we begin to exercise our new knowledge of nature to try and solve our material problems we have to question what is natural really, and accept that we may not actually be collaborating with nature anymore but controlling it."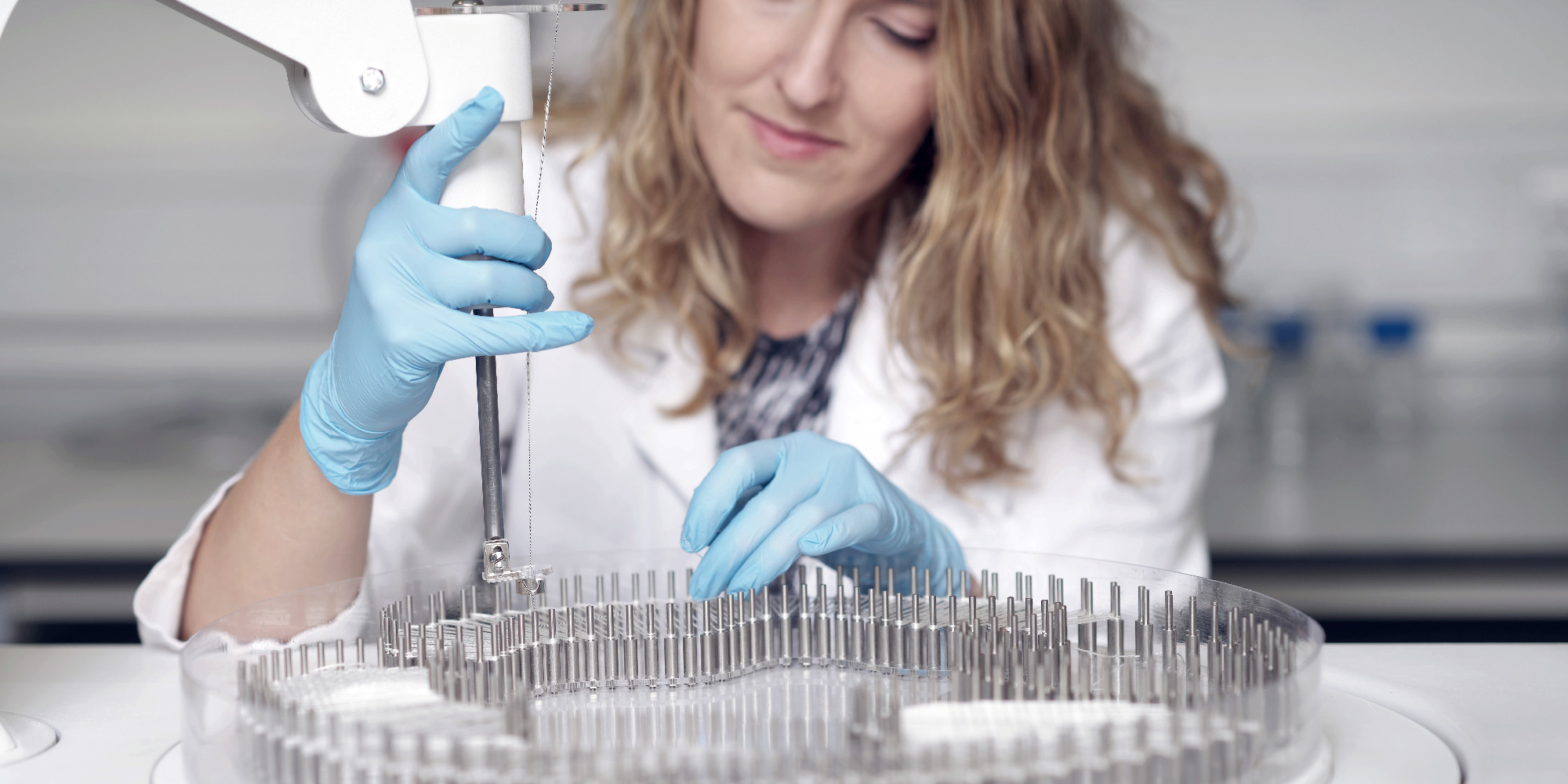 Fernando Bello, ICCESS & Salomé Bazin, Cellule studio
The next project will focus on how surgeons can learn as efficiently and realistically as possible during their training. The aim was to develop a prototype of a simulated catheterisation laboratory. In these Cath Labs, minimally invasive procedures from interventional (cardiology, vascular, neurovascular and radiology) and non-interventional (anaesthesia) specialties can be trained. For prospective physicians such a simulation laboratory offers a unique training opportunity.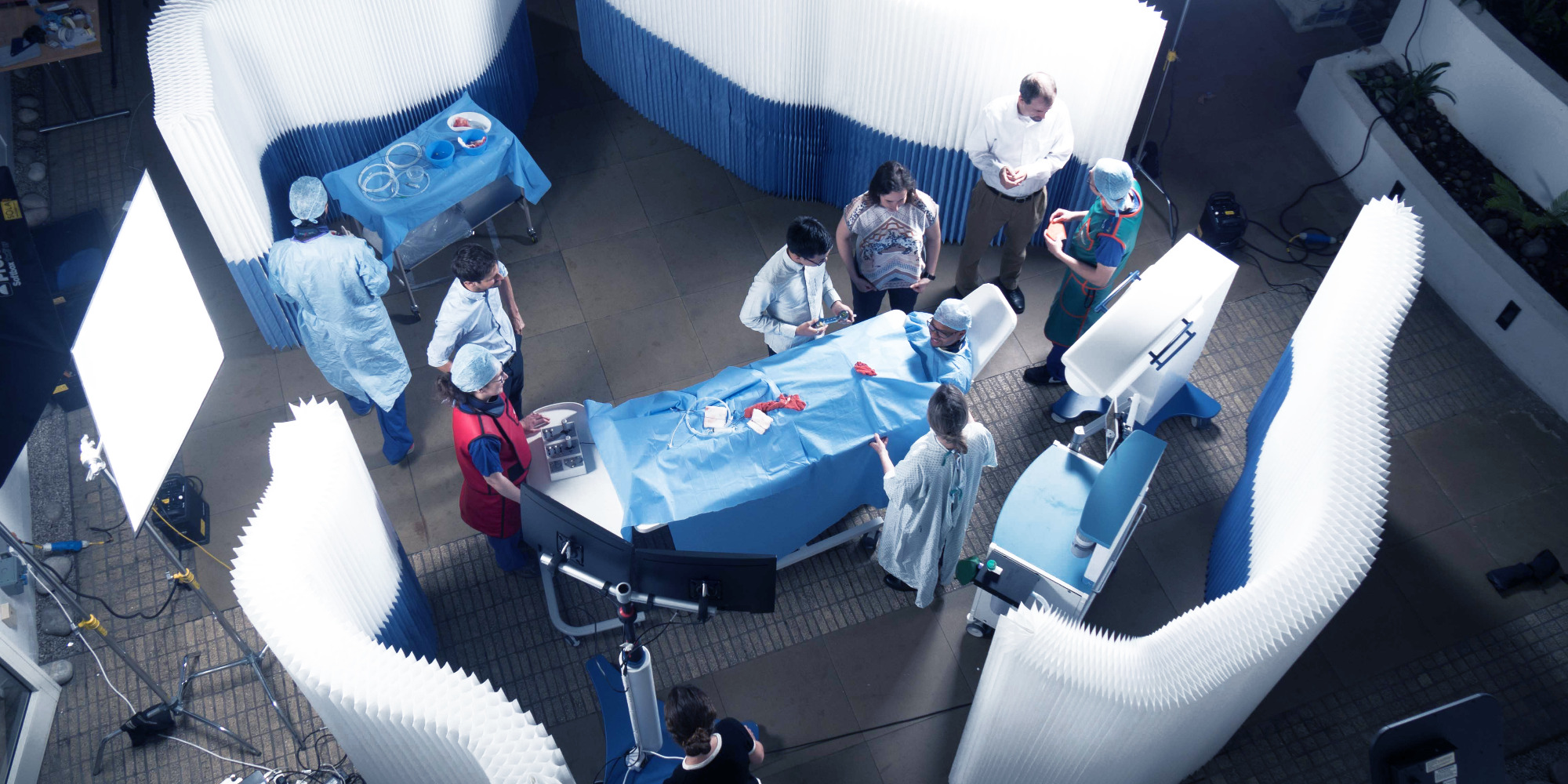 One focus of the project is commercialisation. A modular approach is being pursued for this purpose: The hardware is to be developed by means of small series production, the software is to be ported to a commercially usable platform which is suitable for an extension.
Three phases of the project run in parallel:
– Development of simulation software
– Redesigned haptic interface to support multiple access intervention
– Redesign of the simulated Cath Lab components
Particular attention was paid to interdisciplinarity in this project: In order to create a lifelike environment that can actually be optimally used, the arts, humanities and engineering sciences were linked together. Artists, researchers, physicians from the disciplines of engineering, computer science, cardiology, performance, scenography and product design had their hand in this. Very successful, as you can see!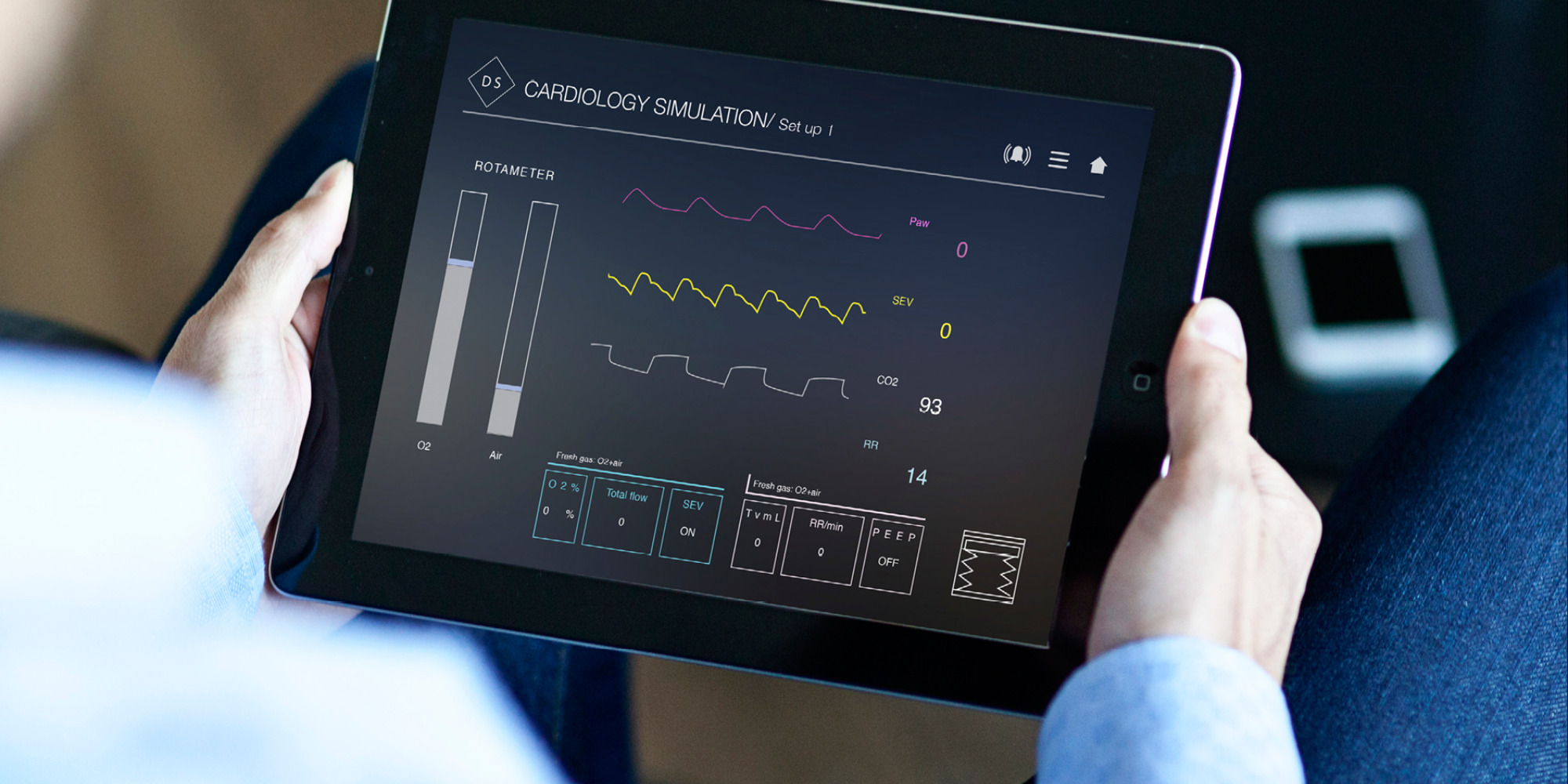 To learn more about Ars Electronica, follow us on Facebook, Twitter, Instagram et al., subscribe to our newsletter, and check us out online at https://ars.electronica.art/news/en/.