The STARTS Prize brings different disciplines together to generate new worlds of thought, to provoke new thoughts through mutual influence in the first place. Art, technology, science. This triad is in demand at the annual competition and art does not come by chance here – it is supposed to contribute a little bit of creativity so that the inventions become groundbreaking. The best projects from all submissions will once again be presented this year at the Ars Electronica Festival. Florina Costamoling, Project Manager of STARTS, and Veronika Liebl, Deputy Festival Director, tell us what awaits us.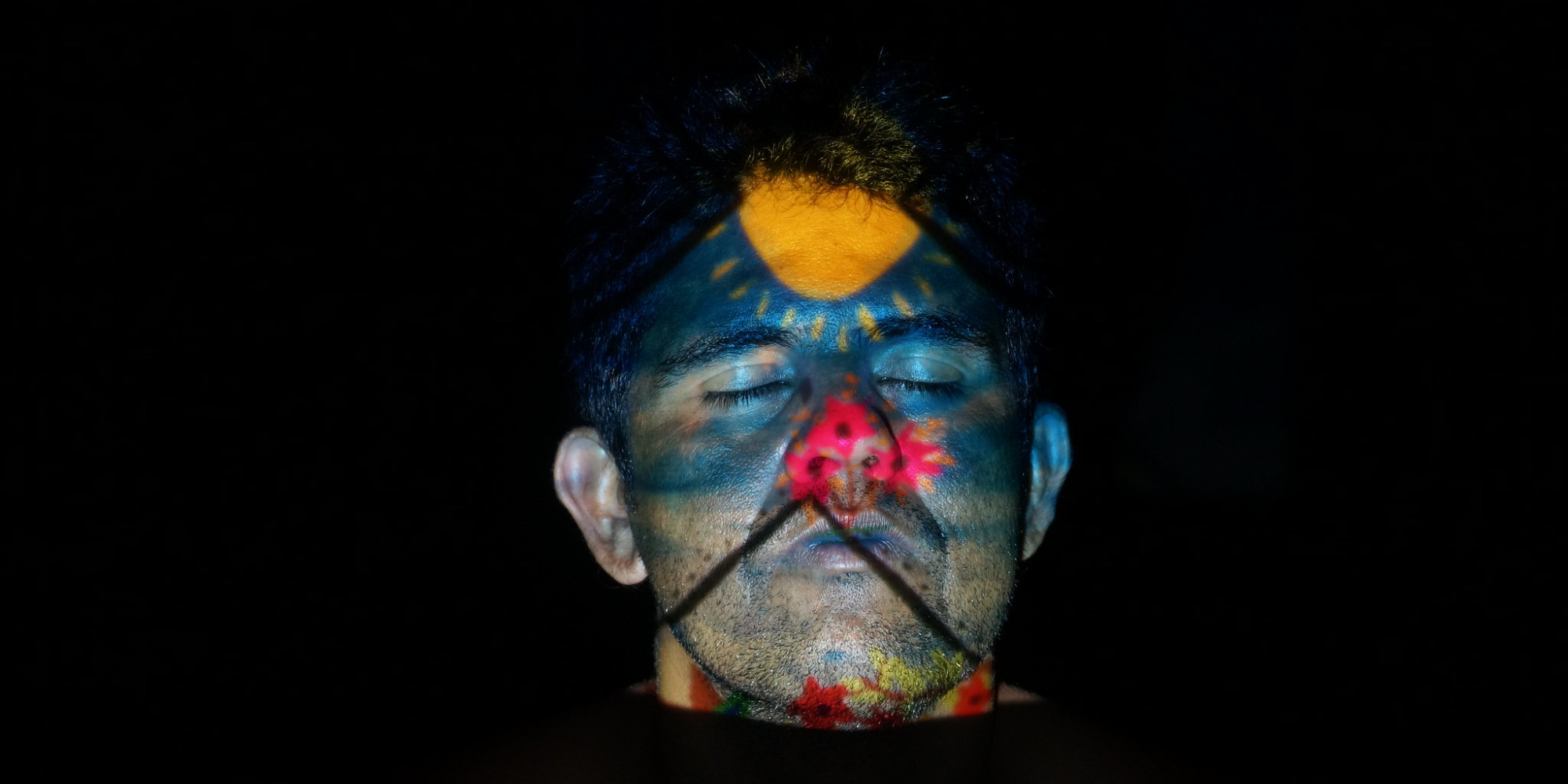 Which STARTS Prize projects will be represented at the Ars Electronica Festival this year?
Florina Costamoling: Besides the Grand Prize winning projects Ciutat Vella's Land-use Plan of 300.000 Km/s, an innovative urban planning project in Barcelona, and Project Alias by Bjørn Karmann and Tore Knudsen, an adaptive parasite who gives us back control over our home assistants, 16 more STARTS Prize'19 projects will be shown in the exhibition.
The themes and approaches are very diverse. Kate Crawford / AI Now Institute and Vladan Joler / SHARE Lab, for example, with their data visualization Anatomy of an AI System give us insight into the complexity of the processes behind our home assistants by showing resources needed for the construction and operation of an Amazon Echo. The work BLP-2000D by BCL – Georg Tremmel and Shiho Fukuara offers a starting point for the discussion of questions and problems arising from the current development of DIY DNA synthesizers. The project Beholder by United Visual Artists, a VR installation that deals artistically with neurodivergent perception, provides a new perspective on our perception. Meandering River by onformative and klang klang klong shows in a KI-generated audiovisual installation how rivers change over time. In her work This is grown. Jen Keane has dealt with new materials and manufacturing methods and developed a new natural material that is woven by bacteria and thus produced as required and without blending. In their project Stone Web – Expanding Space, Idalene Rapp and Natascha Unger have implemented a light, extremely stable, modular system for furniture and spatial constructions made of basalt.
Another great example of interdisciplinary collaborations is SimCath by Fernando Bello, ICCESS & Salomé Bazin, Cellule studio, where experts from engineering, computer science, cardiology, performance, scenography and product design have developed a portable training environment for simulation training of future surgeons. Daimler is working on a number of projects, among them SLAP – See Like A Pony by Sabine Engelhardt, which use interdisciplinary approaches to explore possible communication and collaboration paths between people and self-propelled cars. This is only a small insight into some of the projects and topics, a complete list of all works in the exhibition can be found here.
What artists will be present and who will speak at the STARTS Talks?
Florina Costamoling: The STARTS Prize Grand Prize winners 300,000 km/s and Bjørn Karmann and Tore Knudsen will present their works at the STARTS Talks on Friday. On Saturday there will be the opportunity to discuss quality of life and urban planning at a workshop with 300,000km/s and to build your own smart home parasite together with Bjørn Karmann and Tore Knudsen and then take it home. On STARTS Day on Friday there will also be presentations by Jen Keane, Idalene Rapp and Natascha Unger, Salomé Bazin and Sabine Engelhardt in various other panels.
Also Jie Qi will present her project PatentPandas.org, a platform for the simple explanation of patent rights, on STARTS Day. The artists of Journey on the Tongue, a taste and sound installation, will also be on site and will perform the multisensory experience with the visitors in the exhibition. Stephan Schakulat of 30°, an installation for the visualization of scientific sea measurements and representatives of the project Arte Eletrônica Indígena, in which indigenous communities in the Brazilian northeast have created electronic works of art together with artists, will also be present at the festival. Hakan Lidbo, represented in the exhibition by Alterplex and a number of other games, will also visit the festival like Vladan Joler and Georg Tremmel.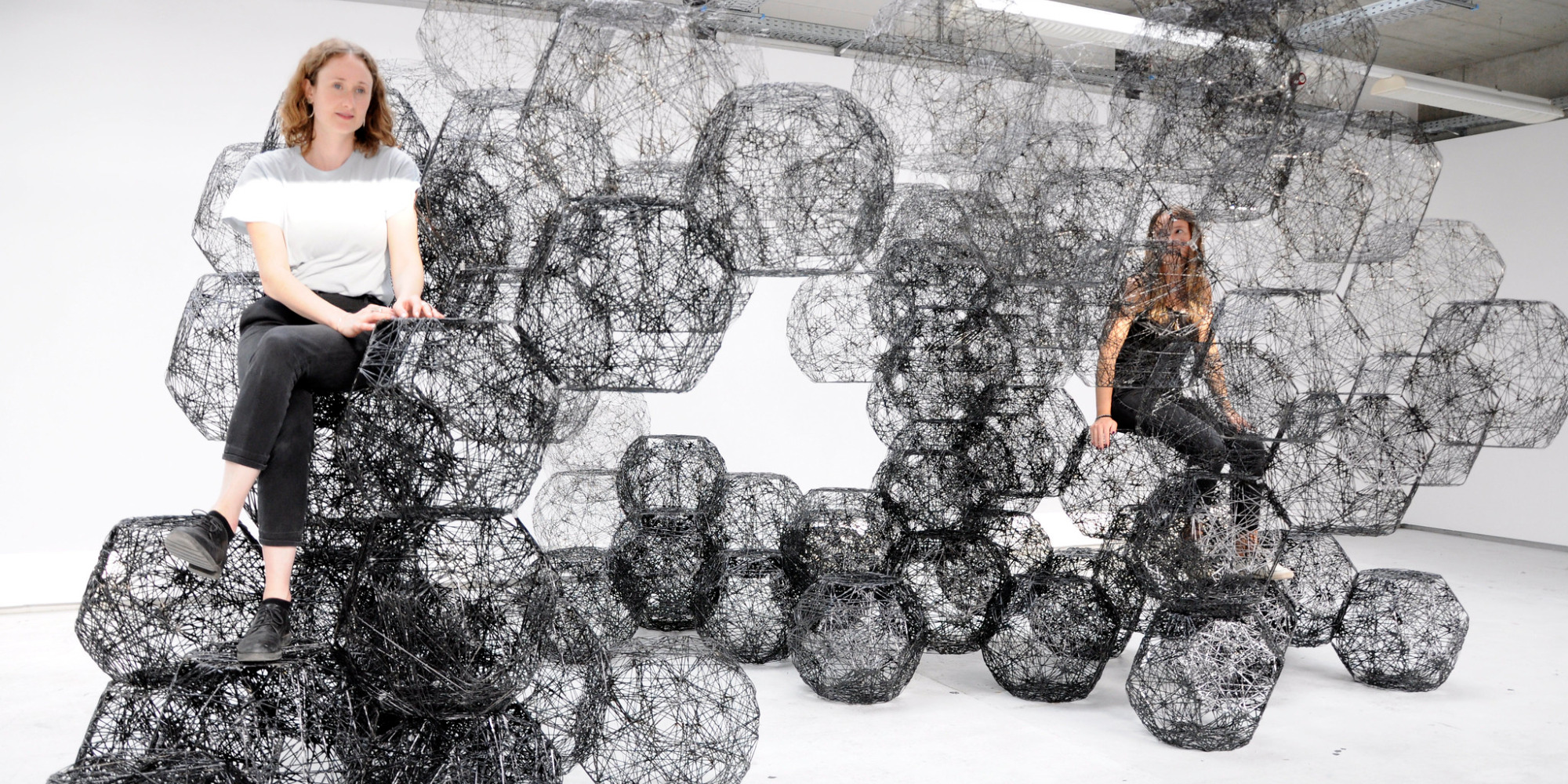 In 2018 there was a STARTS Day for the first time. Can you briefly explain to us what this is and whether it will happen again this year? What does it look like compared to last year?
Florina Costamoling: The STARTS Day is a special discursive programme aimed at people who are active in interdisciplinary cooperation between art, technology and science and/or who are interested in the possibilities and potentials that exist in this field. While last year various initiatives presented their projects in general, this year we will focus specifically on the practices and potentials that have arisen through the involvement of artists in technological developments and scientific research. What experiences have been made in the various initiatives and projects and what framework conditions need to be created for sustainable cooperation will be presented and discussed as well as inspiring examples and outstanding results that have emerged.
Veronika Liebl: The first part of the STARTS Day will focus on the impact of interdisciplinary cooperation. We have invited experts who can report on their practical experience, what knowledge transfer and direct cooperation means for artists as well as scientists and companies. In addition to representatives from the STARTS projects Re-FREAM, MindSpaces, STARTS Residencies, STARTS Prize, STARTS Ecosystem, Nicolas Henchoz, Director of EPFL+ECAL Lab, Vero Bollow from Stochastic Labs, Domhnaill Hernon from E.A.T. Residencies of Nokia Bell Labs will be present and the Ars Electronica Futurelab and Immersify.
And the second part – the part "Legal Frameworks" – is about HOW! How can cooperations with artists be set up in a purely practical and legal way? How can the jointly developed intellectual property be regulated for both sides? How can rights for artists be protected? What framework conditions must be observed? All this is reported and discussed from the perspective of experts. Among them are Christopher Lindinger, Robert Bauer, Jie Qi, Lucas Evers, Domhnaill Hernon, Camille C. Baker and Daehyung Lee.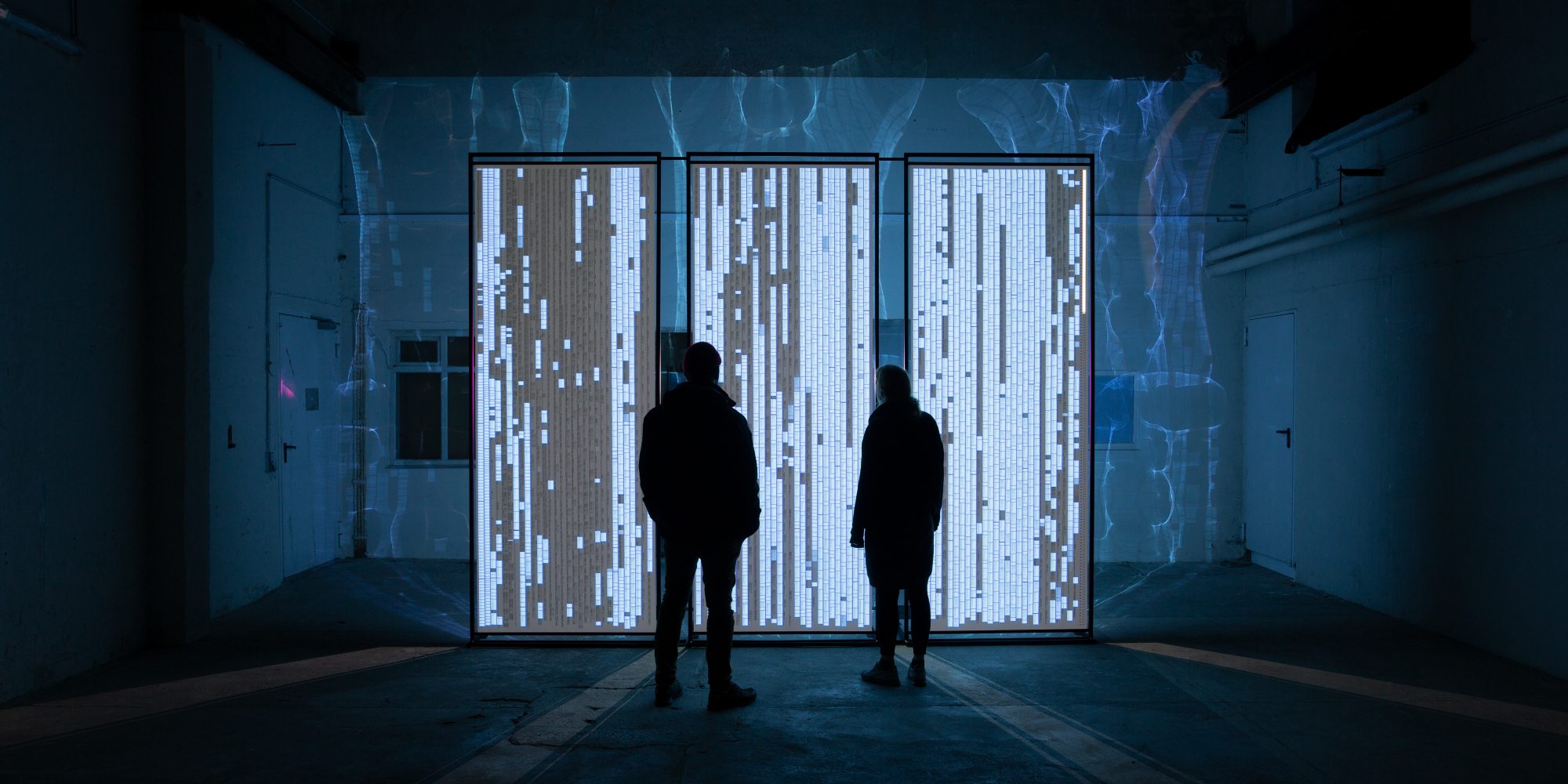 I have heard that the EU will be a big topic this year at the STARTS exhibition. How can one imagine that?
Veronika Liebl: Both the EU itself, conveyed through numerous sponsored cultural and research cooperations, and the European idea will be presented this year quite prominently on the upper floor of POSTCITY. This year, the exhibition areas were curated in such a way that a coherent and contextualized area was created under the title "European Platform for digital Humanism". Here we want to specifically ask the question whether there can be such a thing as a European way in the digital society – between the "data capitalism" of the IT monopolists and the "data totalitarianism" of the authoritarian regimes. How can such a path look like and what role do European cultural organisations play in it?
Is there anything else you'd like to add?
Florina Costamoling: Projects submitted to the STARTS Prize can be found not only in the STARTS Prize exhibition, but throughout the festival. Therefore I would like to cordially invite all interested persons involved in projects at the interface of art, science, technology, industry and society to submit to the STARTS Prize next year between mid-January and early March. Submission is free of charge and, in addition to the 2 x 20,000 euros, there is also the chance of being invited to the Ars Electronica Festival and events organized by Ars Electronica, BOZAR and Waag in the following year.
Veronika Liebl: And should someone be particularly interested in the STARTS initiative, we recommend starts.eu! Here you can find regular updates on all STARTS programs and especially on the multitude of calls for residencies, co-productions and competitions!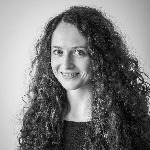 Florina Costamoling (AT) studied Time-based and Interactive Media at the Linz Art University, has a background in Informatics and worked independently in the film production sector. Since 2015, she has been producer at Ars Electronica in the FESTIVAL PRIX EXHIBITIONS area, where she has worked alongside the Women in Media Arts project for the exhibitions 1001 model (Ars Electronica Festival, 2015) and Human Factor, Endless Prototyping (DRIVE, Volkswagen Group Forum Berlin, 2016). Since 2017 she is project manager and researcher for the STARTS Prize (Grand prize of the European Commission honoring innovation in technology, industry and society stimulated by the arts).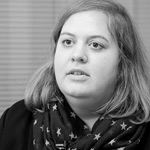 Veronika Liebl is currently Director of European Cooperation, Organization and Finance at the department Festival/Prix/Exhibitions of Ars Electronica. She studied economic and business science at Johannes Kepler University in Linz (graduated in 2010) with study visits at the Harvard University (US) and Université de Fribourg (CH) and has an interdisciplinary background in non-profit and innovation management. Since 2011 she is in charge of cultural management and European project developement for the department Festival/Prix/Exhibitions at Ars Electronica Linz GmbH & Co KG and serves as a member for the Linz' city culture council. She is working for 9 years for Ars Electronica and is mainly engaged in programming and producing collaborative programs with partners from arts, science and industry and facilitats, in this framework, programs for artistic productions at Ars Electronica, in particular residency programs. She leads Ars Electronica's European collaboration projects in the field of culture, research & education and developed, launched as well as executed in this position – together with her team – numerous EU projects such as the STARTS Prize or the European ARTificial Intelligence Lab.
To learn more about Ars Electronica, follow us on Facebook, Twitter, Instagram et al., subscribe to our newsletter, and check us out online at https://ars.electronica.art/news/en/.