Simon Mück is a young filmmaker living in Vienna. In 2017, he submitted a film to the Prix Ars Electronica in the u19 – create your world category for the first time and immediately won an honorary mention. After a year's break, he took part in the competition again this year – and was once again honored with an award. Because create your world has recognized Simon's talent, this year he was also given the opportunity to realize a short film at the Ars Electronica Festival with funds from SySTEM2020, independently of the Media Art Prize. The result is called "Komm in meine Welt" (Come into my world) and can now be watched on Youtube. Simon talked to us about how difficult it is to make a film in the middle of festival operations, what it was like to be on stage for the first time at the Award Ceremony, and why he would encourage everyone to take part in the Prix Ars Electronica.
First of all I would like to know more about how you got to create your world. How did you hear about us when you first submitted?
Simon Mück: Hm, I'm not quite sure anymore. That was probably a mixture of a hint from my mother – who was always involved in cultural projects and always likes to pass on interesting things to me. And many times I just researched myself where to submit something. I've always stumbled across interesting things like fairs, events, etc., which I found cool and where I noticed: "Hey, you can also submit something".
You already received an honorary mention in 2017. What was it like when you first submitted? You submitted your entry and received feedback that you won?
Simon Mück: I submitted and at some point I got an e-mail. At that very moment I was very happy because I didn't expect it. The film wasn't made especially for the submission, but for a school project. Everything was completely new for me, this was the first award ceremony I was at, the first time I had to talk in front of a crowd. It was a great highlight for me! In summary, I can only say: joy! That was what I felt.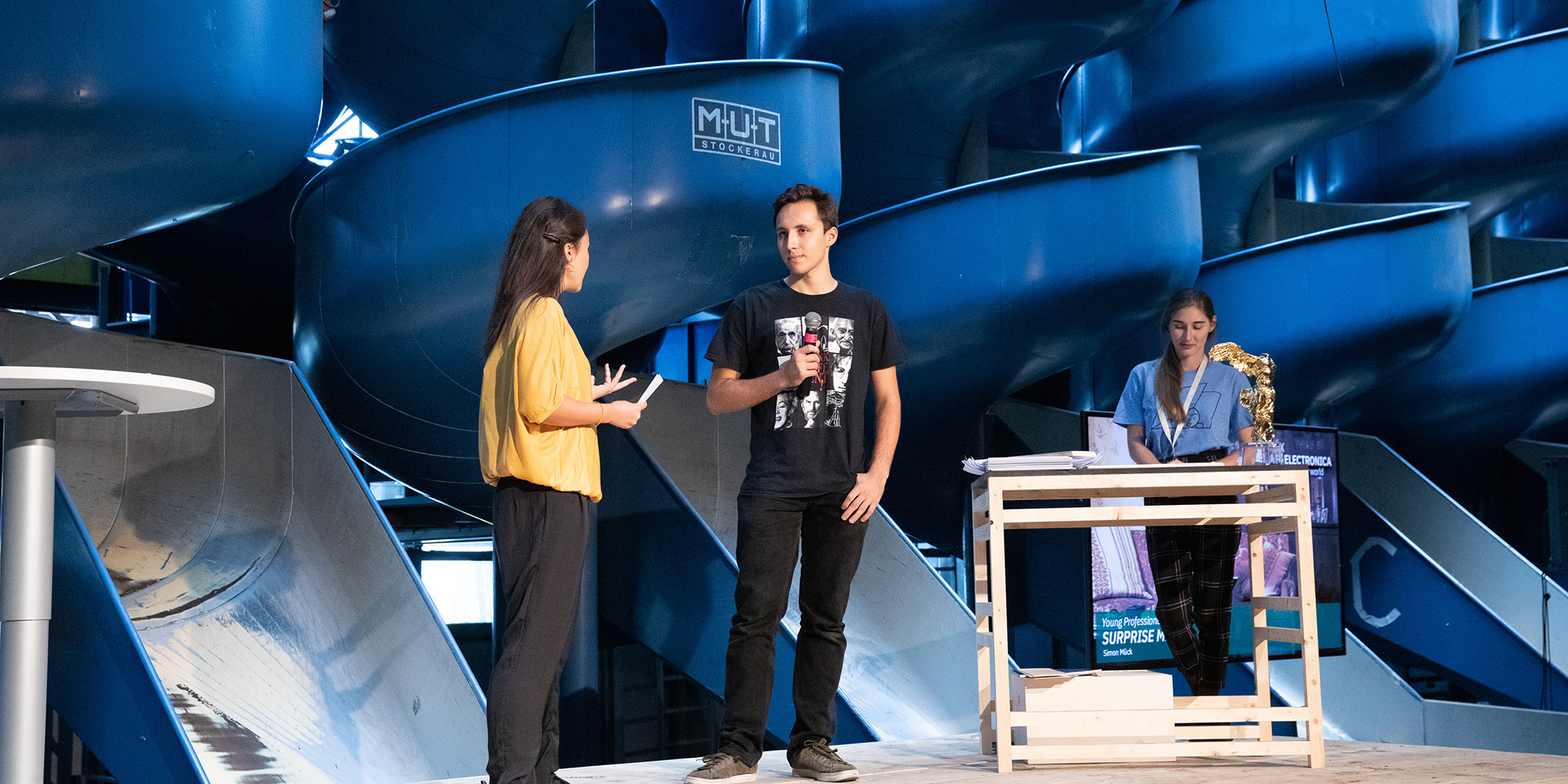 …and because it was a positive experience, you submitted again in 2019?
Simon Mück: Yes, exactly, I wanted to submit 2018, but I couldn't think of much, I had no idea. And instead of submitting something desperately, I decided to skip. But this year it worked again, and it was also the last year I could submit. I had to participate once more!
That worked out quite well then?
Simon Mück: It worked really well! And it also gave me the opportunity to make the film "Come into my world". I received an e-mail saying that my submission was well received, that the film was something new and "something different", and whether I could imagine making a short film about the Ars Electronica Festival as part of a project.
So you developed a concept and discussed it with the create your world team?
Simon Mück: We talked about what was important and what should be shown. Out of this I developed a story, which changed in the process of planning. The original story was about a child getting lost at the festival and winning over this new world thanks to the technology and tools that are there. I wasn't entirely happy with this story – and it was also difficult to find a child at the age of 7, 8 as an actor, especially when school started.
Then the same story with an old man has developed. There were parallels to my last big short film – Surprise Me. Here, too, an older man plays the leading role. The fact that the main character is an older person, I finally found very fitting: An older man is pushed into a world with which he has nothing to do. He prefers to read the newspaper rather than using a tablet. His granddaughter sends him a birthday card inviting him to enter this new world. Because of her he has to deal with it and little by little he discovers that this world also has its appeal, that he can also use it for himself and that it is not only reserved for young people. This message was important to me: Everyone can use technology, there is no limitation to only one target group.
"This message was important to me: Everyone can use technology, there is no limitation to only one target group".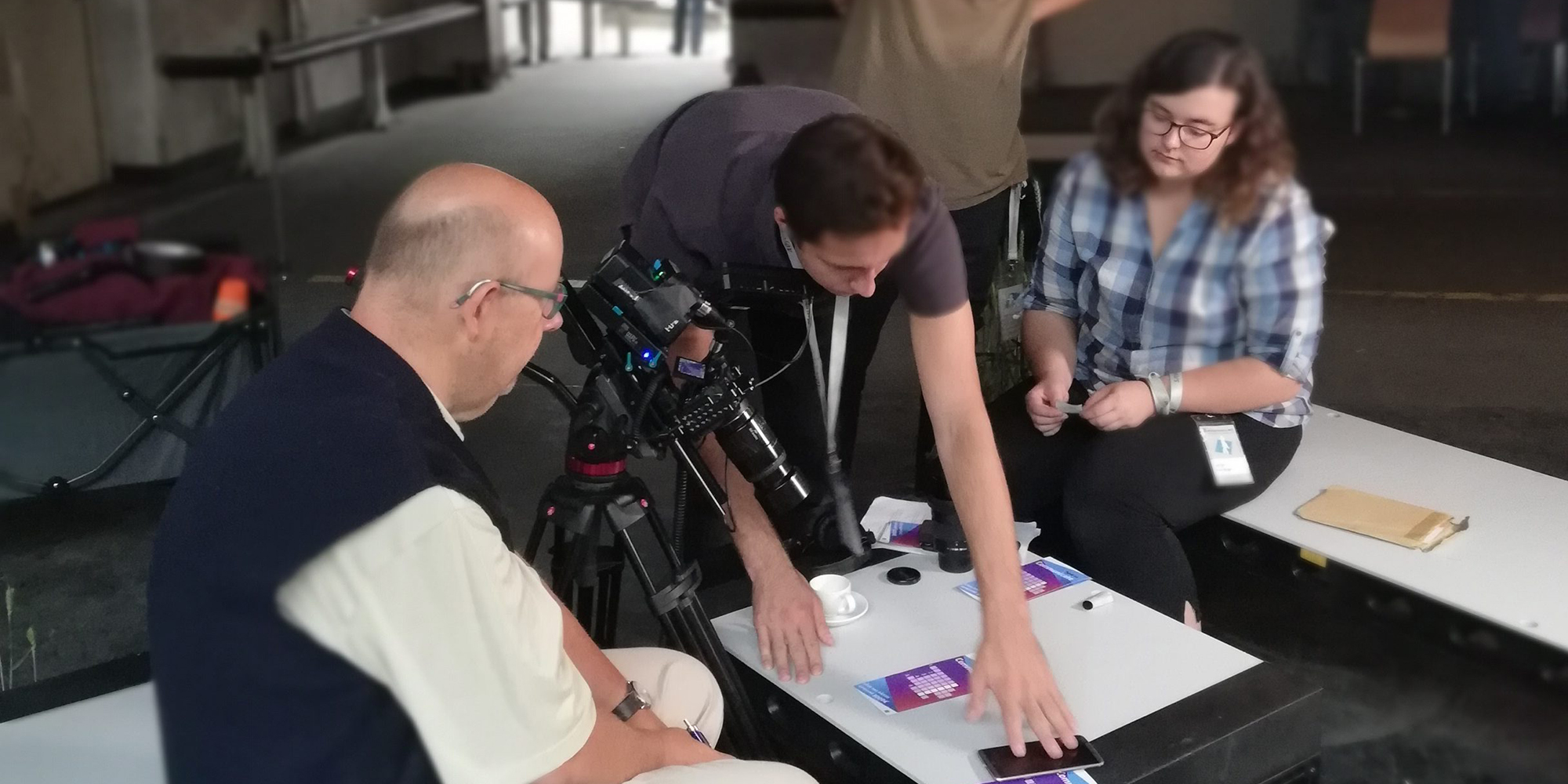 Preparations for "Komm in meine Welt" at Ars Electronica Festival 2019, Credit: Marion Friedl
So you received a production budget and put together a team to make the film?
Simon Mück: It quickly became clear which person I had in mind. I asked two former schoolmates of mine whom I wanted to see again and with whom I wanted to do a joint project for a long time. I was happy that they agreed. Then we had to find an actor. After all, I was very happy that Manfred Loydolt could find time and accepted.
What was it like shooting right at the festival? That wasn't easy, I suppose?
Simon Mück: The funny thing about this film, the logistically difficult thing, was that you can't just stop a festival. In a "normal" short film everyone is quiet and you can shoot a scene. Here we were dependent on what the other people did. We didn't have the opportunity to plan properly or write a storyboard because you can't predict what will happen before the festival starts. I only planned based on the project descriptions and based on what I read about it. Basically I had to hope that it would fit. I'm glad it went so smoothly after all. Of course, there are always things you would do better afterwards. If that's not the case, there would be no fun. But our setup worked great – Xana usually went ahead and prepared the next station. That worked out very well in terms of time. Of course you have to overlook a few small details…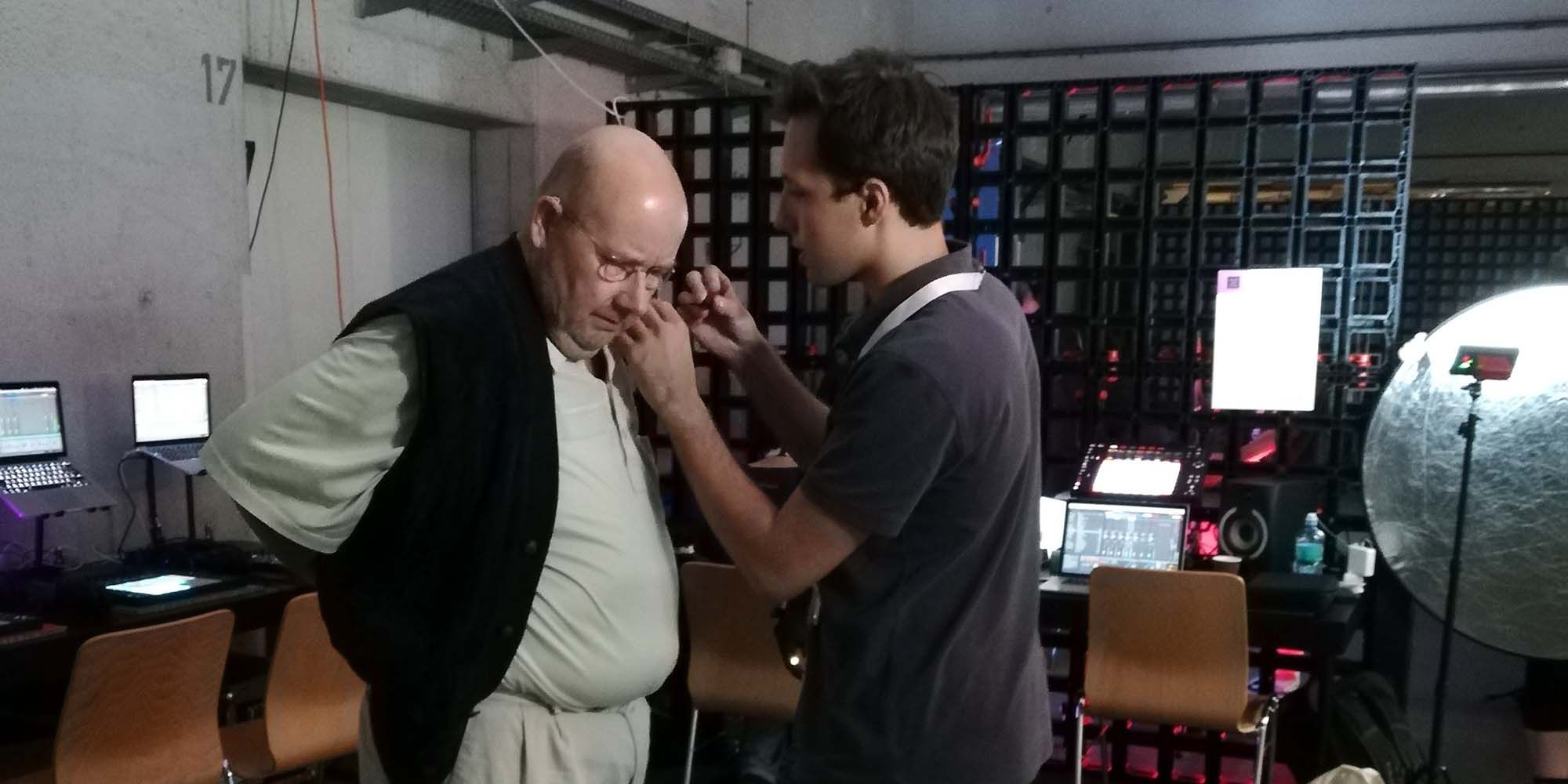 Finally: What would you recommend to other young people who are considering or perhaps still doubting whether they should submit to the Prix Ars Electronica? How did you encourage yourself?
Simon Mück: Definitely do it! It's always cool to try something different, not just to show a film in front of the class or friends who have to like it. With the Prix you get the feedback of a jury and the feedback of the audience – it's worth a lot! It's a completely different feeling, a feedback you don't get any other way. And it's a great feeling to see that the film is well received and also to get confirmation when a scene isn't quite working yet. Besides, there are so many people at create your world, submitters who think similarly, have dealt with a similar topic, but bring in new aspects that you wouldn't have come up with yourself. The exchange and the new contacts are super interesting! So: definitely submit! Just do it!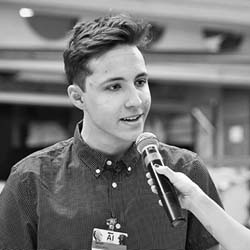 Simon Mück has been a passionate filmmaker since his primary school days. Over the years he has made many short films on various topics. Thus an initial hobby has continued to develop in the direction of a profession. Simon has archived his films and projects on his portfolio: https://mueck.myportfolio.com/projekte
The Open Call for the Prix Ars Electronica 2020  in the category u19 – create your world is already underway. Young innovators, unconventional and forward thinkers between the ages of 0 and 19 are invited to submit their projects, ideas and designs here in the subcategories "Young Creatives" (0 to 14 years) and "Young Professionals" (0 to 19 years) and thus have the chance to win a total of 24 awards and recognitions. 
To learn more about Ars Electronica, follow us on Facebook, Twitter, Instagram et al., subscribe to our newsletter, and check us out online at https://ars.electronica.art/news/en/.
This Projekt is Part of SySTEM 2020 Learner's Perspectives and create your world at the Ars Electronica Festival 2019. SySTEM 2020 is funded under grant agreement Nr. 788317 from the European Union's Horizon 2020 research and innovation programme.