The date of EXPO 2020 has changed to 2021 due to COVID-19.
Under the motto "Austria makes sense", the Austria Pavilion offers reflection as a strategy. In the midst of the exhibition of the countries, it responds with deceleration, offering visitors an oasis where they can find peace and relaxation. They should pause, gather individual impressions and experience Austria with all their senses. The green, diverse landscape, the innovative business location, culinary delights and hospitality, attractive living space, the mediating position in the heart of Europe. The architecture and the general planning of the pavilion were created by querkraft, the graphic design by bleed, the superordinate exhibition communication by büro wien. Ars Electronica Solutions came up with the installations for this, so we met up with Chris Bruckmayr, creative mastermind ibid., and Michael Mondria, Senior Director, and talked about what there will be to see and experience in this Austria Pavilion.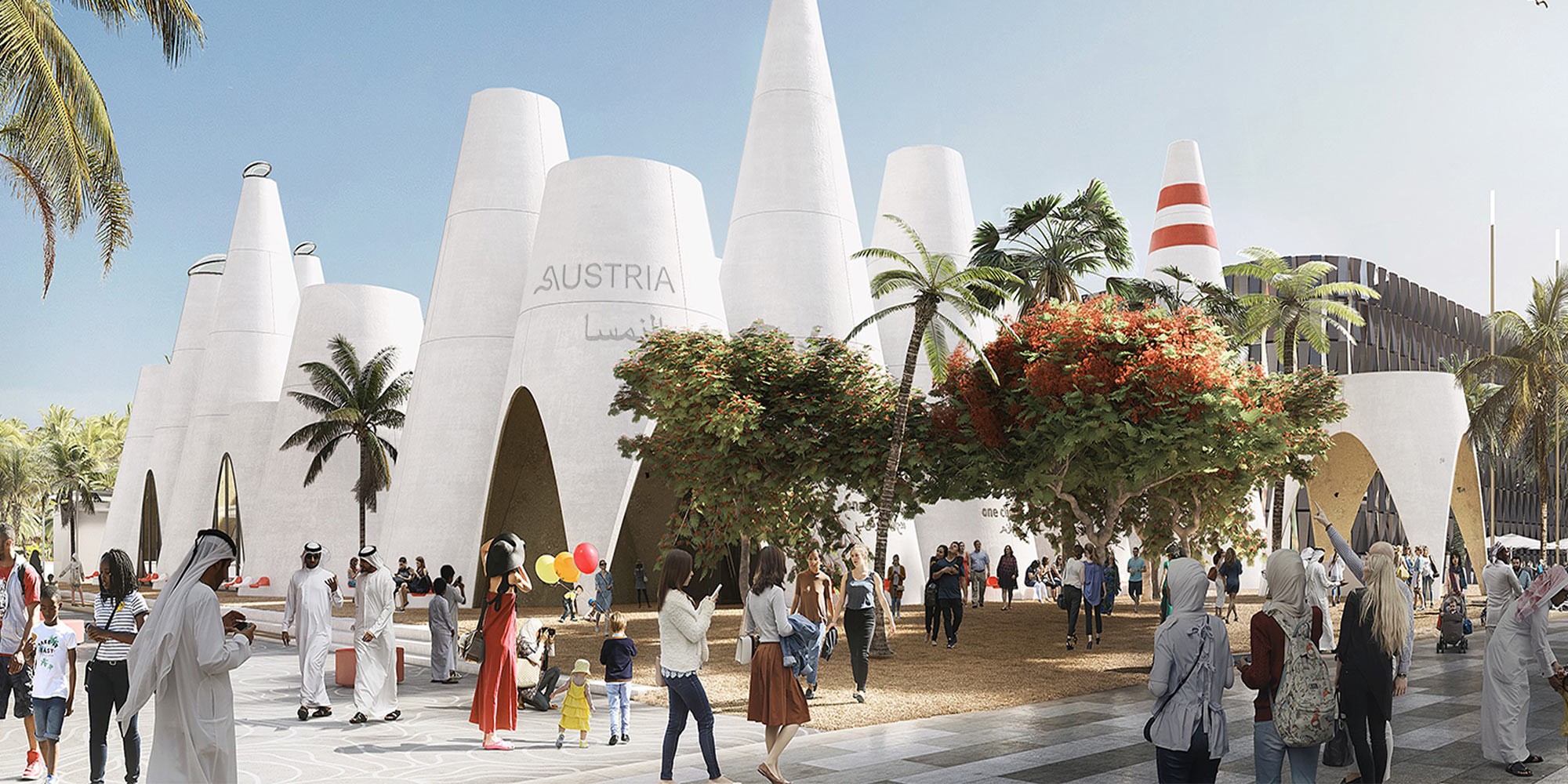 Ars Electronica Solutions is an important producer at the EXPO 2020 in Dubai. Why don't you tell us briefly what it's all about?
Michael Mondria: From October 2020, a world exhibition will be held for the first time in an Arab country, namely in Dubai. Pavilions will be erected on a huge area of land between Dubai and Abu Dhabi, each of which stands for a different topic: sustainability, mobility, opportunities. Among 192 participating nations, Austria is also represented with a pavilion. Ars Electronica Solutions, querkraft, bleed and büro wien are responsible for the conception of the experience spaces and will implement them in the next phase. The client is the Austrian Federal Economic Chamber.
Chris Bruckmayr: When designing the Austrian pavilion, we – together with querkraft, bleed and büro wien – considered breaking out of the (seemingly) competitive situation with other pavilions and by no means holding an exhibition of the technology. How do you create a sensual space, an atmosphere that conveys what Austria is, what Austria stands for? So a basic structure was created from differently high cones, which are clad with clay on the inside (to support the climate concept) and give an archaic impression. Just as the architecture appears archaic, the language also falls back on a common denominator – all communication takes place without words. Barriers such as language, education, age and cultural background are removed by means of generally understandable gestures and signs. And of course it reminds us of ancient hieroglyphics. In this specially created atmosphere Austria can present itself well. For it is definitely a talent of Austrians to fuse tradition with modernity.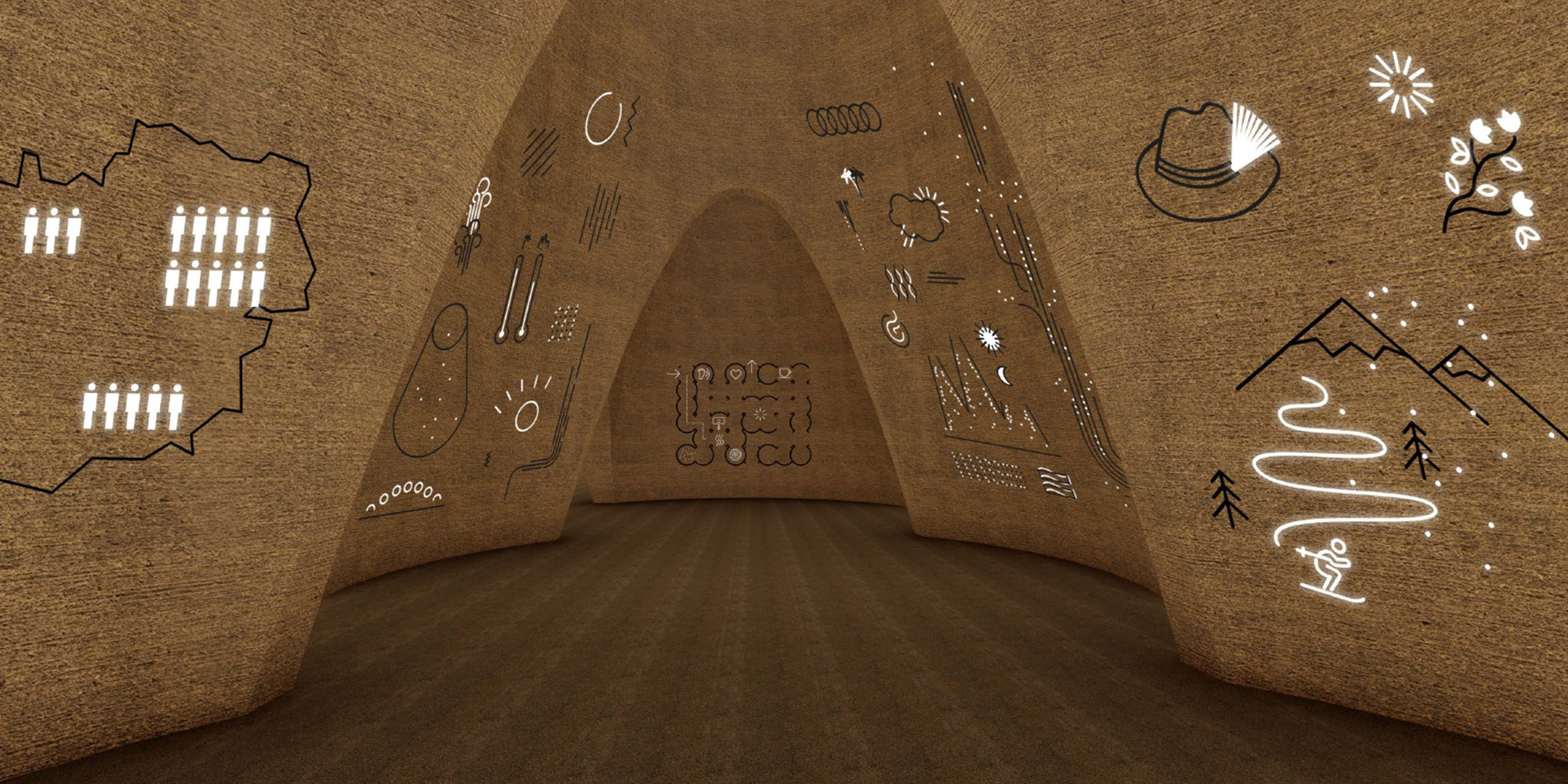 You have just mentioned the unusual architecture of the Austria Pavilion. What is the story behind it?
Chris Bruckmayr: The Austrian team of architects querkraft created this innovative structure. They are an interpretation of traditional Arabic architecture, lined with clay on the inside and they provide natural ventilation. This can be found in the Arab world, but also in our culture – think of the cold storage cellars in monasteries, which follow the same principle. One of the most important features of this design is the archaic spatial experience. The cones are open at the top, which means that on the one hand there is natural cooling and on the other hand a lot of natural light is used. In general the lighting moods are naturally influenced and this results in a very special experience.
The Austrian pavilion thus combines traditional and modern construction: a pleasant indoor climate without power-intensive cooling, impressive lighting scenes, exciting experience spaces.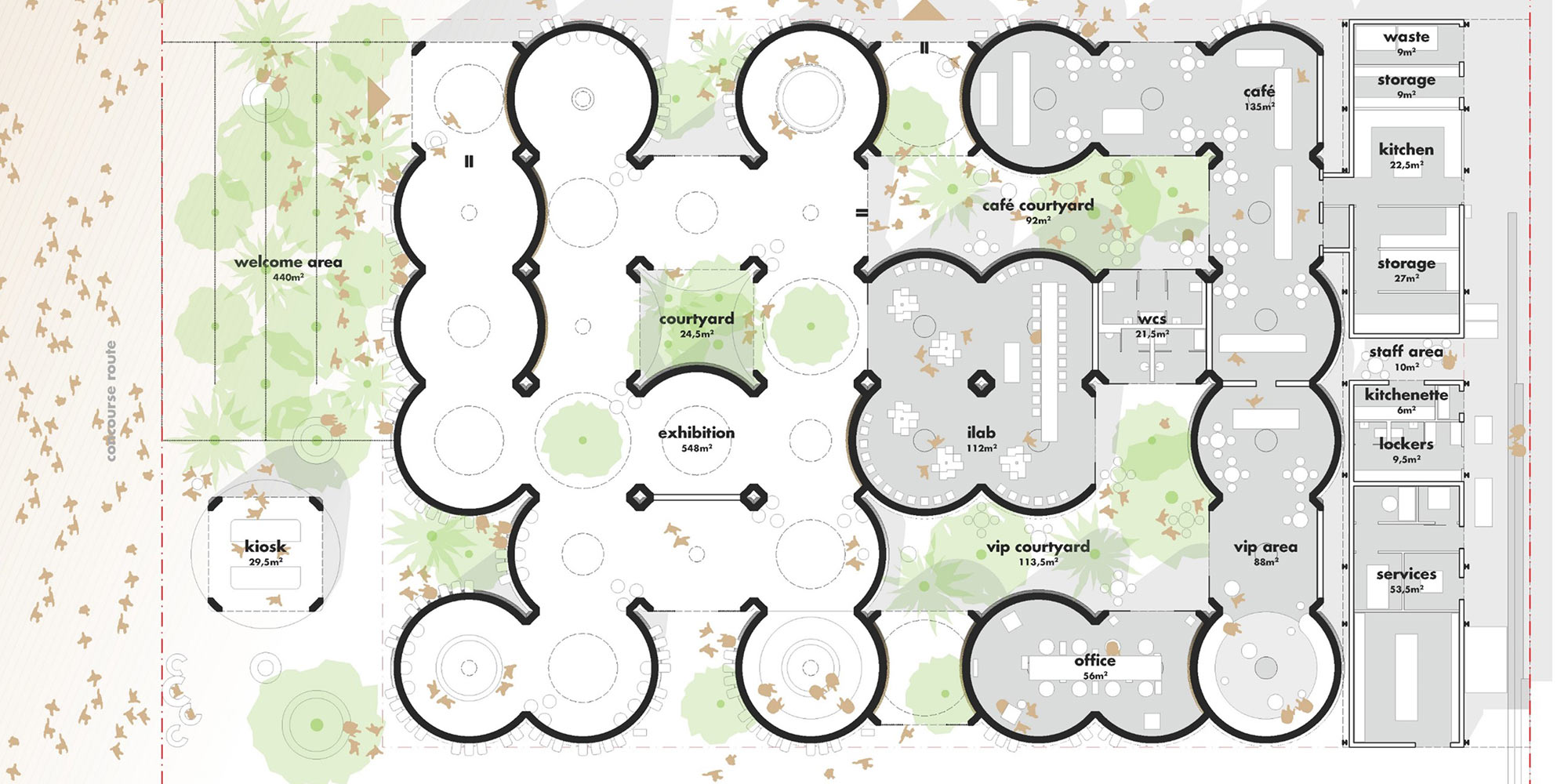 How does Austria present itself in the pavilion?
Michael Mondria: The title of the Austrian pavilion is "Austria makes sense". It was very important to querkraft right from the start that the experience in the pavilion was a sensual one. In the joint conceptual design, it was important to us to create a presentation that dispenses with countless monitors and an excess of information. In other words, we didn't want to present Austria by means of numbers, data, facts, but by means of emotions and images. The contents are conveyed by means of animations and pictograms that can be understood by everyone without language barriers. We call this "world visual language". But of course it was an intensive discussion whether it would be possible to present Austria's manifold competences by means of pictures. This approach is somewhat cushioned by the iLab, an area next to the exhibition area where 60 innovative Austrian companies present themselves.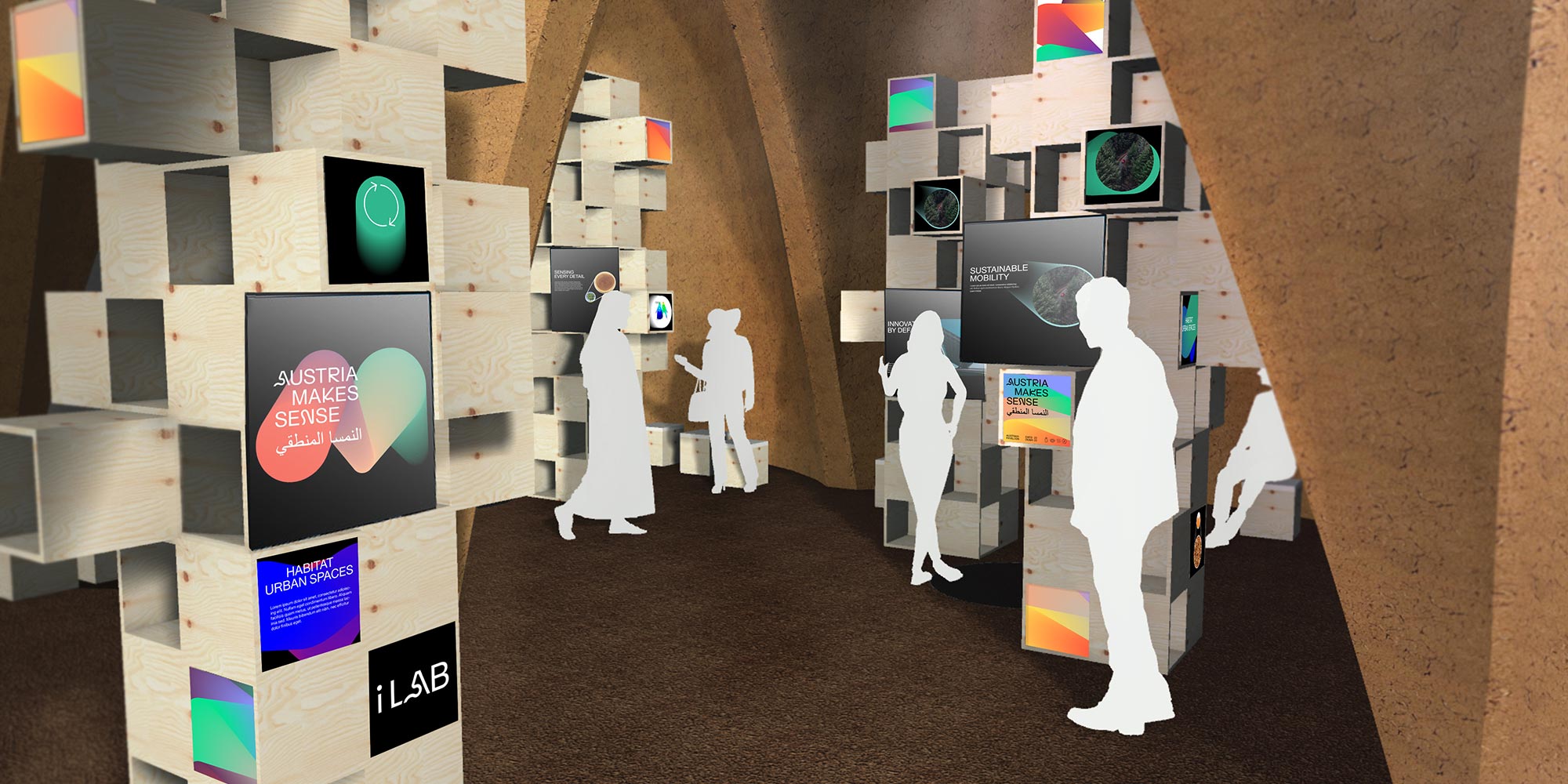 What is the part of Ars Electronica Solutions?
Michael Mondria: Together with querkraft and in coordination with the Chamber of Commerce and the Ministry, we have designed various installations that allow people to experience Austria with different senses. We wanted to create an experiential space, an oasis in the midst of hectic activity, without complex interaction models, without any stress potential.
Chris Bruckmayr: Focal points of the region and also of the pavilion will be included – and so we start with sand, which is of enormous importance in the region. We have thought about how we can make this medium visible and illustrate its fascination. For example, if you look into sand with a microscope, its origin becomes visible – you can see parts of shells and molluscs and that is extremely fascinating.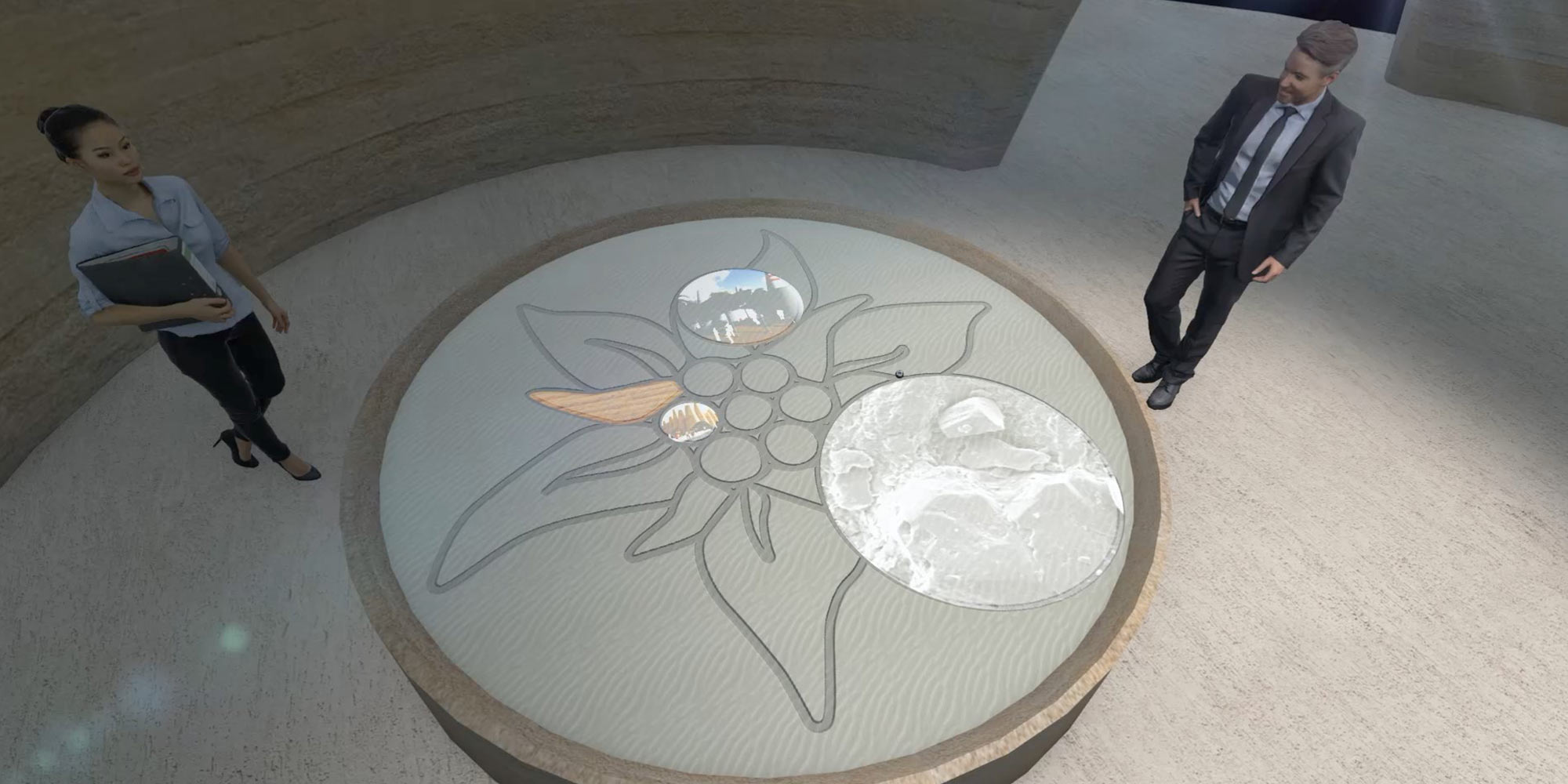 Chris Bruckmayr: The installation itself is a large round table with sand, through which a steel ball makes its way and creates patterns that have a connection with Austria. Additional images are then projected onto these shapes to provide a deeper insight. One such form could be an edelweiss, for example, the classic Austrian flower, and a microscope image of sand is then projected onto its leaves. Sand is completely underestimated as a medium, but on closer inspection it has an enormous complexity and is probably an original medium.
Michael Mondria: Another installation is the "Airflow". Together with the climate engineers from the engineering firm P.Jung, querkraft created a climate simulation of how air is distributed naturally in the pavilion and how this changes over the course of the day. Based on the physical effect of streak photography, these air currents are visualised artistically and over a large area, which is an impressive experience. What's more, in addition to the air flow data, the visitors are also involved, who of course have a major influence on the air and its circulation. The installation is also intended to create an awareness of the fact that our mere presence in an environment already has an influence on the physical state of the room, invisible to us. For the visualization, we're collaborating with Florian Berger from the Ars Electronica Futurelab, who is responsible for the algorithmic composition.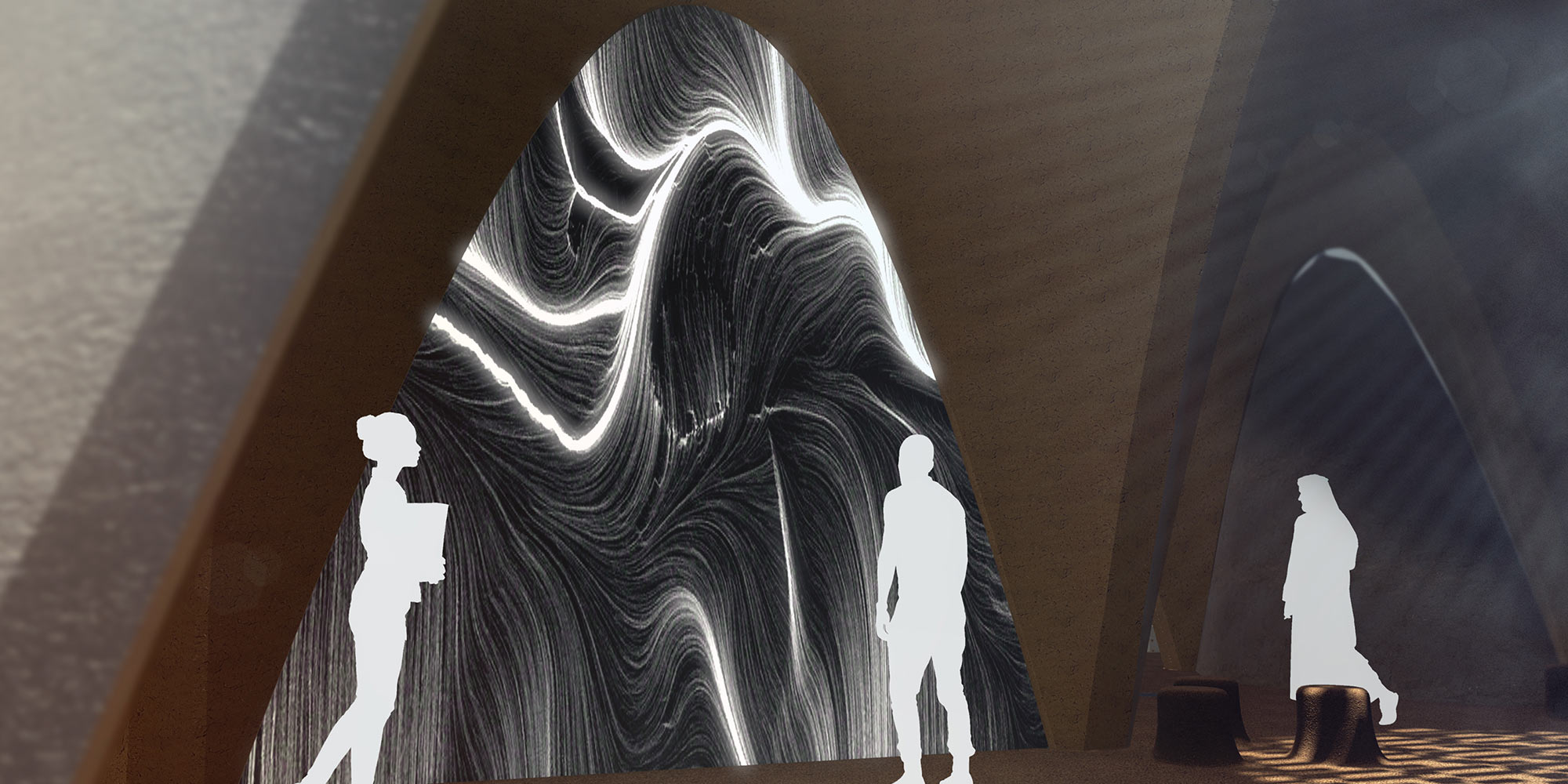 Michael Mondria: Next you come to a beautiful, artistically shaped landscape made of Swiss stone pine wood, which serves for contemplation. Austria breathe and understand, so to speak. The nose as a very emotional sense organ enters here an olfactory cathedral and lets itself be enveloped by the smell of Swiss stone pine.
Chris Bruckmayr: In no less than three cones we devote ourselves to hearing. The sound installation is not conceived as a simple soundscape, because this seemed to us too "cool", too structured to convey typical Austrian music. Rather, embedded in a large sound space, we find set pieces of famous Austrian music. For example the leading theme of Schubert's 9th symphony. This is not played as an orchestral work, but the notation is taken over and finely integrated into the overall composition. But besides classical composers, there are of course other sounds that find their way in – sounds from nature, industrial sounds or the turbine of a Danube power station. For overall composition and incorporation of the set pieces, Rupert Huber was engaged.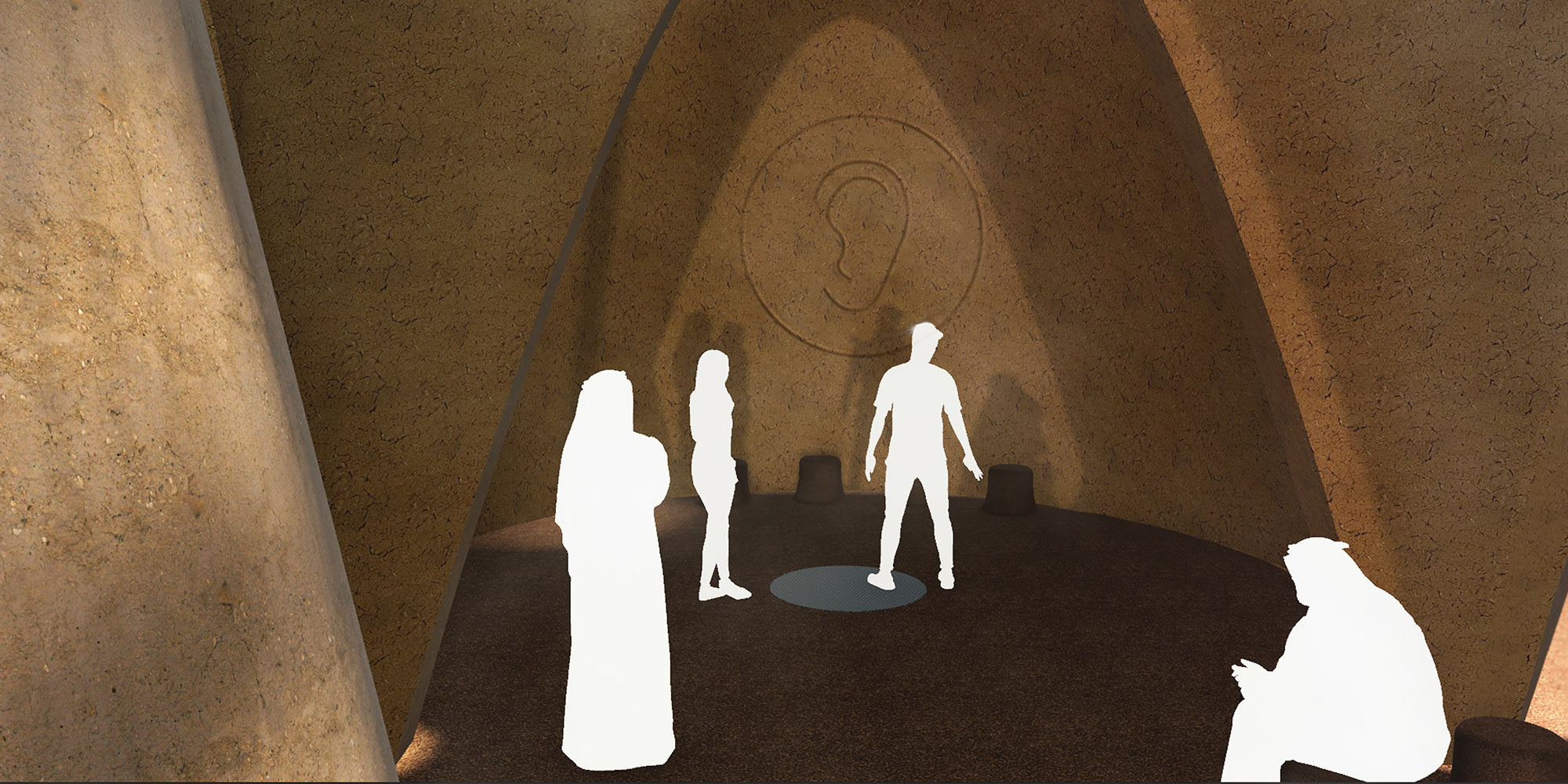 Rupert Huber is associated with Ars Electronica in many projects. What is special about projects with him?
Chris Bruckmayr: Ars Electronica has been working with him for many years in the context of the festival and on media art projects. In addition to his outstanding position in the Austrian electronic music scene, his deep understanding of conceptual music composition and his expertise in the psychoacoustic effects of music are of central importance to us.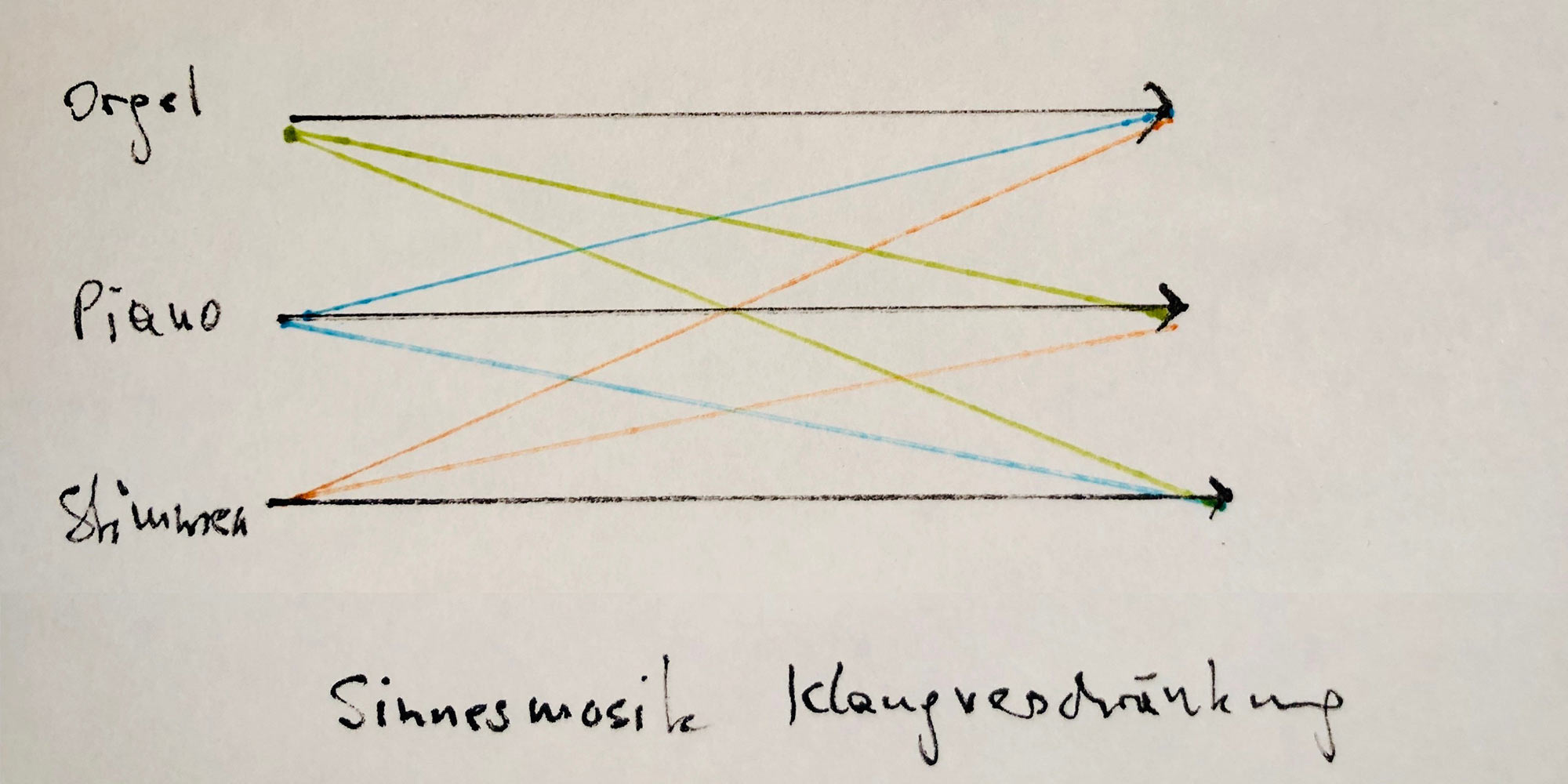 But back to the installations…
Michael Mondria: The next installation is the heartbeat. The idea behind it was to create an object that reveals what all visitors have in common: the heartbeat. This heartbeat is recorded by sensors and thus influences a Chladni figure – a pattern created by special, very high frequencies. So we take the audience's heartbeats, amplify and interpret them and incorporate all these different patterns into a projection in the middle of the installation. There, the heartbeats are represented similar to the annual rings of a tree and grow over the duration of the exhibition. At the end of the project we have an abstract, digital tree of life, a heartbeat archive of all visitors to the pavilion.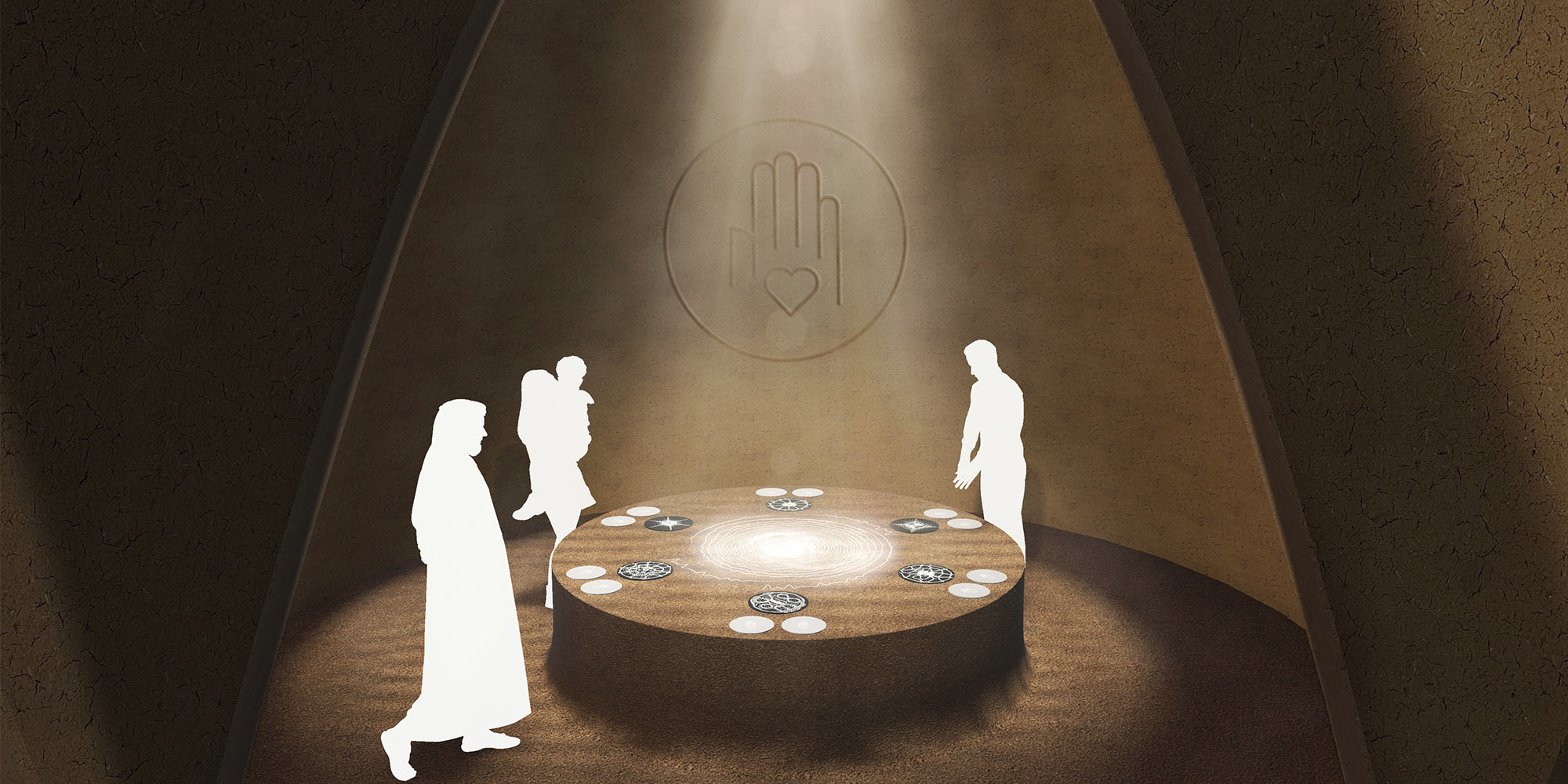 Michael Mondria: To round off the event, there is a Selfie station, an endless mirror with the insignia of the Austrian Pavilion. There visitors have the opportunity to create and share memories.
So how would you define the goal of the concept?
Michael Mondria: We at Ars Electronica want to convey the entanglement of the archaic with the modern. Of course, we build in a modern way, but we also refer to (Arab) tradition of reusing lost knowledge about – for example – natural cooling. And so we also try to work with media technologies, preferably from Austria, in such a way that the focus is not on the technology itself, but on the sensual and artistic side. We believe that this is a great strength of Austria.
Chris Bruckmayr: All in all, it is about empathy and humanism. People come from all over the world and they should develop a feeling for how to develop a cross-cultural understanding for each other. How do you create empathy? How do you respect culture? How do you create a space of experience that functions beyond cultural boundaries? We try to do this via the "world visual language" and interfaces that are not culture-specific. Because we create a multidimensional image of Austria here, which does not try to convince visitors of Austria with arguments, but rather engages them emotionally. We perceive them as people who should have a good time here.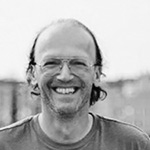 Chris Bruckmayr, Mag., studied communication science, politics and history at the University of Vienna. Academically certified market and opinion researcher. Since 2010 employee of Ars Electronica Linz GmbH & Co KG. 2013-2017: Business Manager and Creative Producer of Ars Electronica SPAXELS® (Ars Electronica's light drone swarm). Since 2018 Director Products at Ars Electronica Solutions. Sound and performance artist, produces electronic music under the name raum.null for the vinyl-only label Belgrade dubs / Belgrade. 2015-2018: various performances at the Ars Electronica Festival.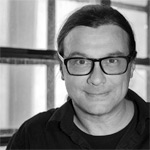 Michael Mondria is Senior Director of Ars Electronica Solutions. He studied computer science at the Johannes Kepler University in Linz and founded the software company Memetics GmbH in Berlin. Michael Mondria spent 15 years as a software engineer at the multinational software company Fabasoft AG before moving to the Ars Electronica Futurelab as Managing Director. Since 2012 he has been Senior Director of the Ars Electronica Solutions Division.