The complexity of globality with simultaneous access to news from everywhere can sometimes overwhelm the mind – and in the event of a global pandemic with all its consequences, disputes, positions and impacts, it can lead to enormous uncertainty. In this uncertainty, values, priorities and emotions shift and allow us not only to reflect on how to cope with this state of affairs and what we can learn from it, but it also opens up opportunities for change, readjustment and adaptation.
European gardens are so diverse, it is impossible to list all the places, cities, institutions, artists, projects and topics. But some of them address precisely this uncertainty, the insecurity of the moment, offer descriptions of the situation and a variety of proposals. We present some of them to you.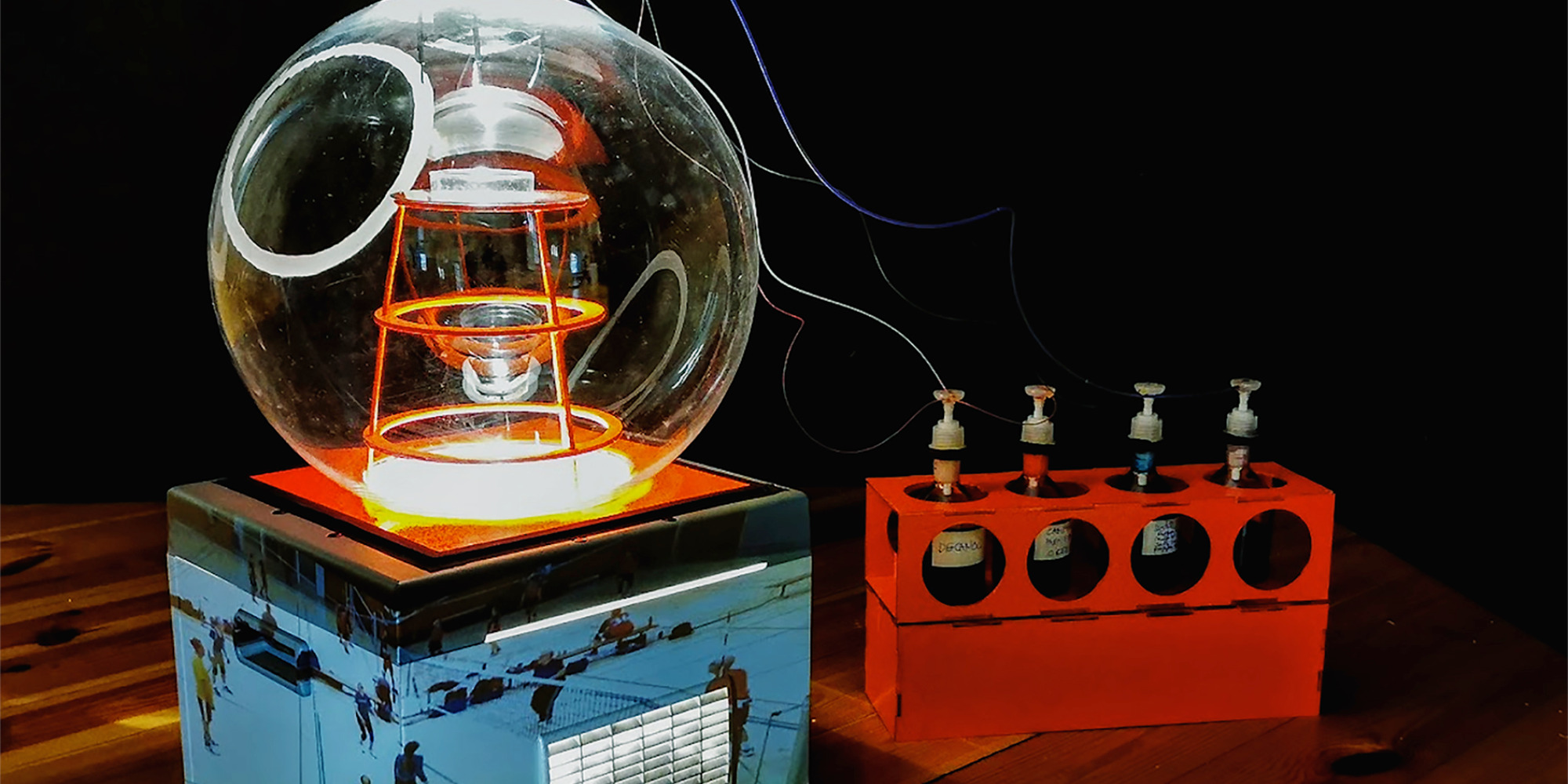 Espoo/Helsinki
In the Finnish Garden, the uncertainty caused by the global pandemic is interpreted as a social challenge that, in addition to doubts, also sets off unpredictable thought processes. In creative practice, these often produce new perspectives and ideas. While science and technology aim at overcoming uncertainty, experimental art itself can be an object of uncertainty. Its aim is not necessarily to find a solution to a problem, but to speculate about its many possibilities and perspectives. This is exactly what three selected artists are doing here in the context of studio visits, presentations, conversations and musical performances, produced by Aalto Studios at Aalto University.
In "Liquid Matter" Laura Beloff questions the boundaries between wet and dry, solid and soft, inorganic and biological, and focuses on liquids and flows as metaphors for our time. She sees a connection between our visible inability to cope with current ecological, climatic and social challenges and contemporary artistic approaches that focus on liquids.
Dubrovnik/Zagreb
EMAP (European Media Art Platform) awards production grants to outstanding European media artists and consists of 11 member institutions, making it the largest European platform for artistic exchange and residency projects. In recent years, this network has produced many works in the field of life sciences and cybernetics that deal with the fragile ecological balance of the earth and question the role of mankind in it.
The Ars Electronica Garden KONTEJNER is presenting a group exhibition entitled "Quarantine" in which artists in various thematic blocks dealing with environmental pollution, climate change, communication question prevailing values and moral concepts and seek to create a new, shared narrative that unites humanity and nature.
"aqua_forensic" by Robertina Šebjanić and Gjino Šutić picks up the element water like "Liquid Matter" and illuminates the chemical residues of human life in water. Thus pressing ecological questions of the world and ways to deal with them are to be shown. In "The Eye of the Other" by Tiziano Derme and Daniela Mitterberger, the focus is on non-verbal communication. While humans are visually oriented beings, bats use sonar to navigate. The project illustrates this kind of communication, which is foreign to us.
In keeping with the defining theme of COVID-19, the KONTEJNER Garden is located in a Renaissance building that long ago protected against plague and cholera as a quarantine station.
Avignon
55% of the world's population lives in cities, and the trend is rising. While in recent decades productivity-enhancing measures have been at the center of the discourse on urban development, COVID-19 made a caesura and gave priority to considerations of a resilient and sustainable city. How can a new urban model that focuses on social inclusion, accessibility and the well-being of citizens be developed? How can civil society make its contribution? What new forms of mobility will there be and how much renunciation will be necessary? What role can the dialogue between science, technology and art play here? How can artists contribute to creating new ideas for collective and participatory systems, spaces for reflection and criticism for our future?
The STARTS Talk: Art & Tech for Urban Resilience will focus on exactly these topics. A keynote will be held by Francesca Bria.
Bukarest
In Bucharest we are abducted to a very special place, an inconspicuous area on the outskirts of the city at the beginning of the 20th century, extended by factories and warehouses and corresponding prefabricated housing for workers during the communist era and now a hotspot for urban development. The area has never been able to find its identity in the mixture of all these years and buildings.
This thematic field – too familiar to all city dwellers – is taken up by "H3 – Before Detach" and presents an exhibition, a live tour and a human-robot performance. Who Am I?" takes up the Pygmalion theme and asks about the relationship between creator and creation. Except that in this version it is not a girl from the street that is re-modelled, but an artificial intelligence.
"Before Detach" will be the last event at H3 Studio – the factory where it takes place will be dismantled afterwards.
Castelo Rodrigo
Far away from big cities and their immense light radiation in the interior of Portugal, the night sky shows its very special beauty, even if light pollution is slowly becoming a threat. The extraordinary magic of the place is illuminated here and puts our relationship with nature to the test.
In "The Perceiving the Night Sky I" an astronomer guides us through the starry sky in its apparent endlessness and points out the problems caused by light pollution. In "The Ethnography of Dark Skies" residents tell old stories about darkness, which has always been a cause for fear. "Re-tuning our Perception of the World" puts our senses, which are oriented towards visual impulses, to the test with a craft beer blind tasting. And in "Sensing the Night" we follow the nocturnal animal world with its very own senses.
Slovenia
konS ≡ Platform for contemporary investigative art is an association of nine predominantly artistically oriented partners with the aim of creating an active research, production and presentation/dissemination network. Communities, knowledge institutions, research centers and the economy are to be connected on a systemic level, so that a sustainable, secure and ethical future is created.
In "Termination Shock (The Ends of Everythings)," Andie Gracie focuses on cosmological, post-apocalyptic scenarios in response to current disaster rhetoric. The focus is on the inevitable and inescapable apocalypse of the absolute end through the dying of the planet.
Or as REM once sang: "It's the end of the world as we know it – and I feel fine!"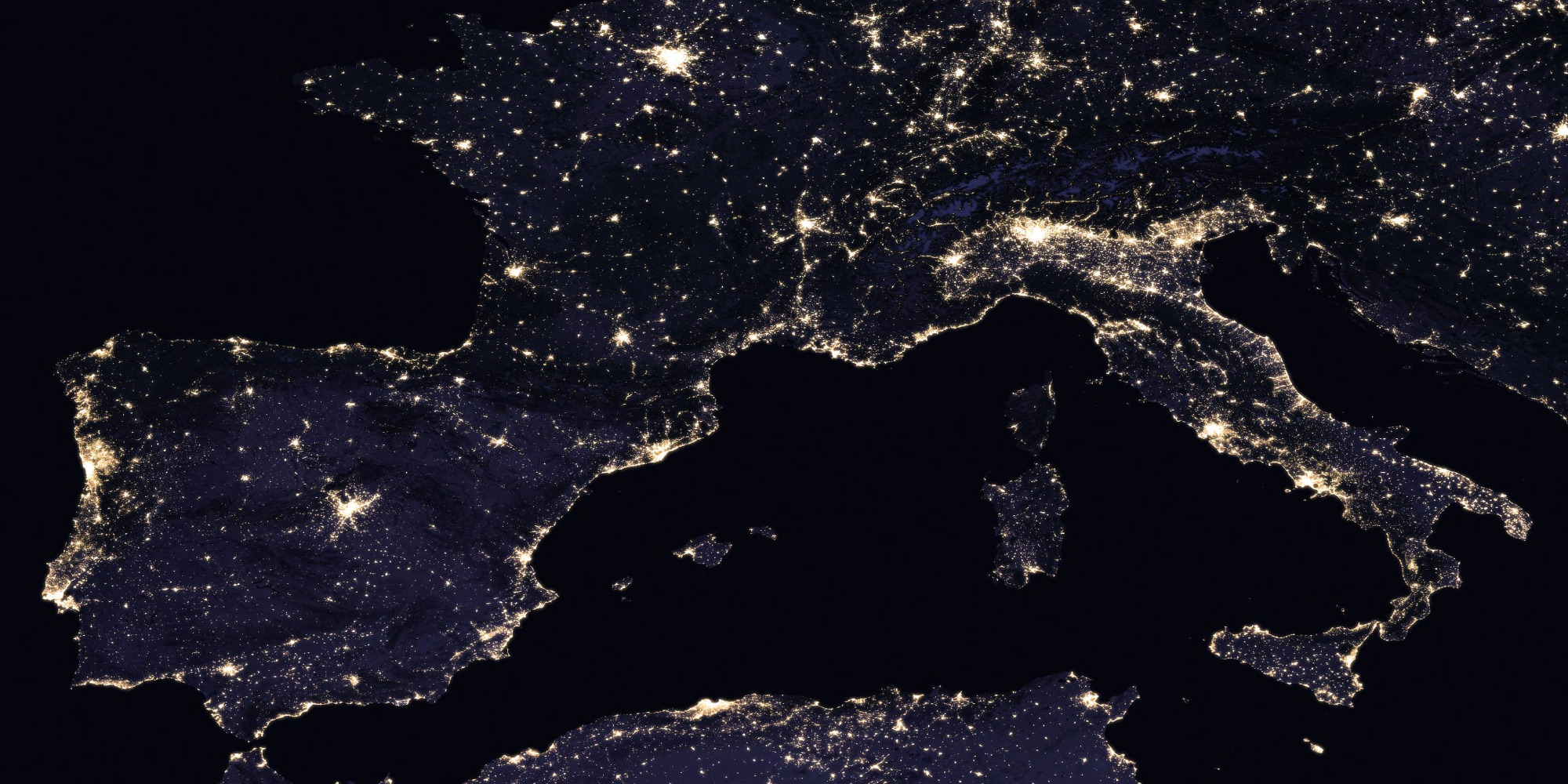 You can read more about the Ars Electronica Festival on this website, moreover, under the motto "Inside Festival" we have exciting new video contributions from all over the world for you every week, and on our social media channels we're also constantly giving outlooks and insights into what to expect this year.