Since 2018, they have been an integral part of the Ars Electronica Festival program: selected media artworks by Chilean artists. Since last year, Chilean institutions have also been represented with so-called "Ars Electronica Gardens," which are exhibitions, conferences, performances, concerts and workshops aimed at the respective local audience, at 120 locations around the globe, organized by universities, museums, galleries, associations, municipalities and companies. The participation of artists and gardens in Chile is the result of a collaboration between Ars Electronica and the Ministerio de las Culturas, las Artes y el Patrimonio and the Ministerio de Relaciones Exteriores | Gobierno de Chile. We'll introduce you to the faces and institutions and their projects that won this year's Open Call and will thus be represented at the Ars Electronica Festival from September 8-12.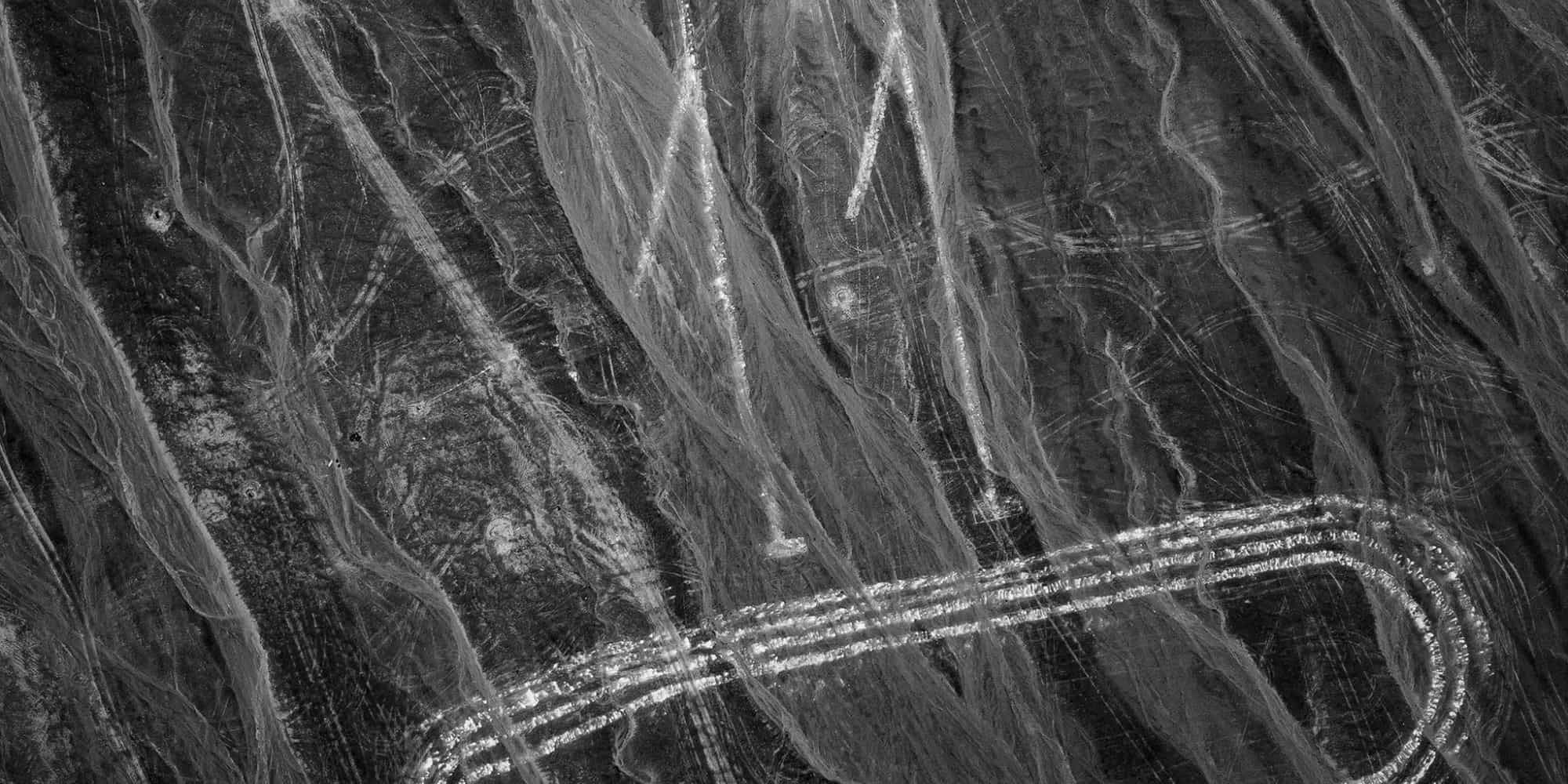 Celeste Rojas Mugica
Celeste Rojas Mugica is a visual artist with a degree in Photography, a Diploma in Cinematography and a Postgraduate Diploma in Film Arts. In her work she investigates the ways in which memories are created in relation with some aspects of the recent political history of South America. She works with archives and images as medias of experimentation and reflection around its social uses and the limits between fiction and documentary.
Ejercicios de aridez is a project developed between 2017 and 2021 that fixes its attention on the image of a 2-kilometer long corvo knife – a historical emblem of the Armed Forces in the South American region – meticulously drawn with lime on the ground of the Atacama Desert, the driest land in the world. There is no certainty of its authorship, however the image makes legible the deliberate gesture and the persistence of the physical territory that houses it…
By creating a website as a virtual land where to move and find signals such as images, symbols, sounds and texts, the project reflects on the territory as an interconnected physical and political map. A history of exploitation, violence and myths about national identity are merged in an investigation that links art, human rights, science, poetry, ecology and enigmas.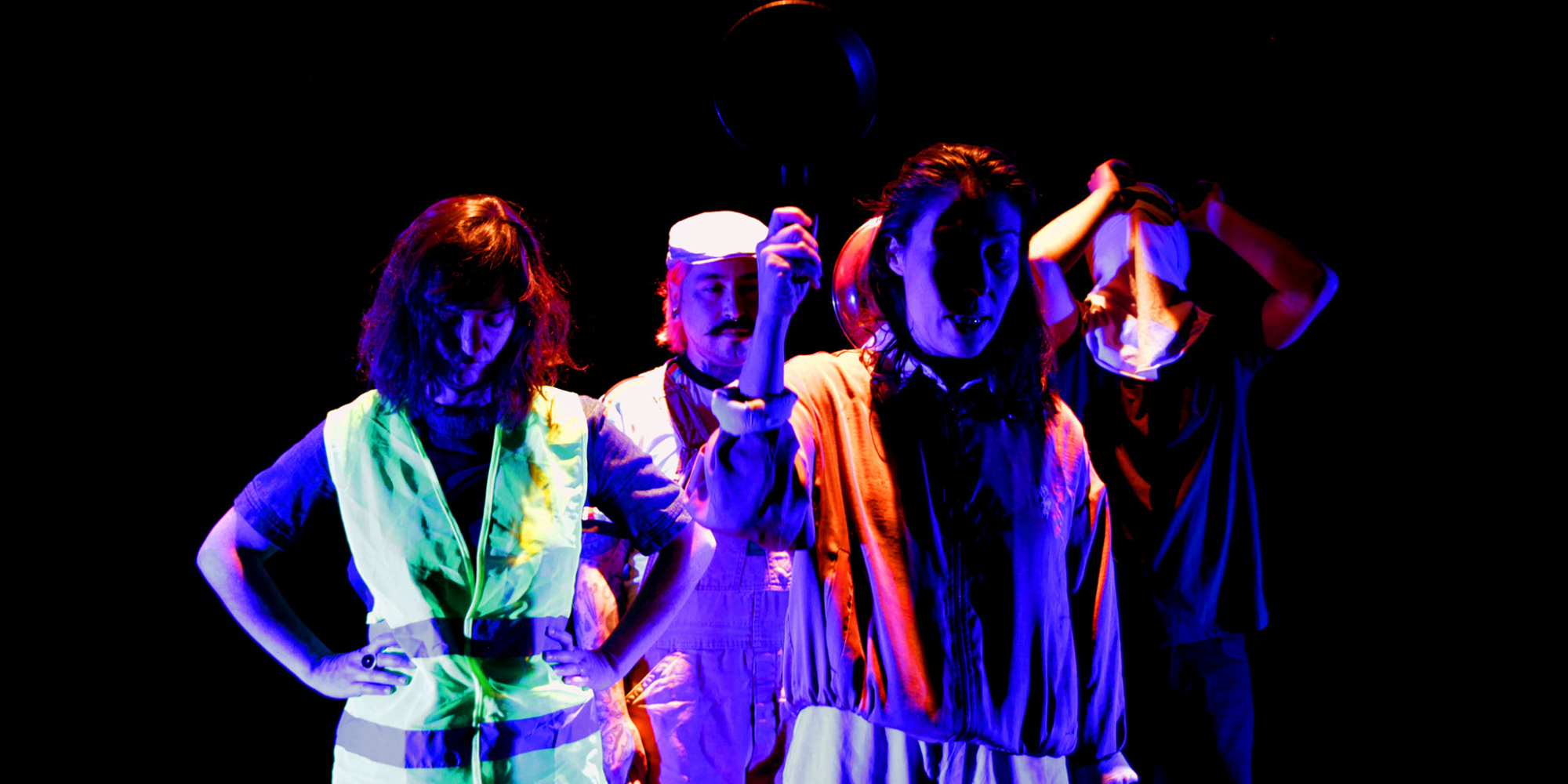 María Court & Trinidad Piriz
Border Podcast is a multimedia platform which hosts our six-part podcast The Burst of Things, its first sound series. Each episode tells the history of Chile's social movements from the perspective of the objects that shaped them.
Where are we standing? takes as its starting point the Constitutional Therapy podcast episode, and continues the journey of this lost Constitution through the production of a film essay/interactive performance that is accessible online.
"We want to explore issues of uncertainty, loss, memory and desire. Where are we standing? will interrogate the notion of not-knowing being a driver towards science, art and self-transcendence. It will invite the user to be part of this reflection."
Border Podcast is formed by a multidisciplinary team, created by María Court, a Chilean filmmaker, producer and academic exploring the intersection of documentary and new media, together with Trinidad Piriz, a Chilean actress, writer and director who creates plays and performances.
Ars Electronica Gardens Chile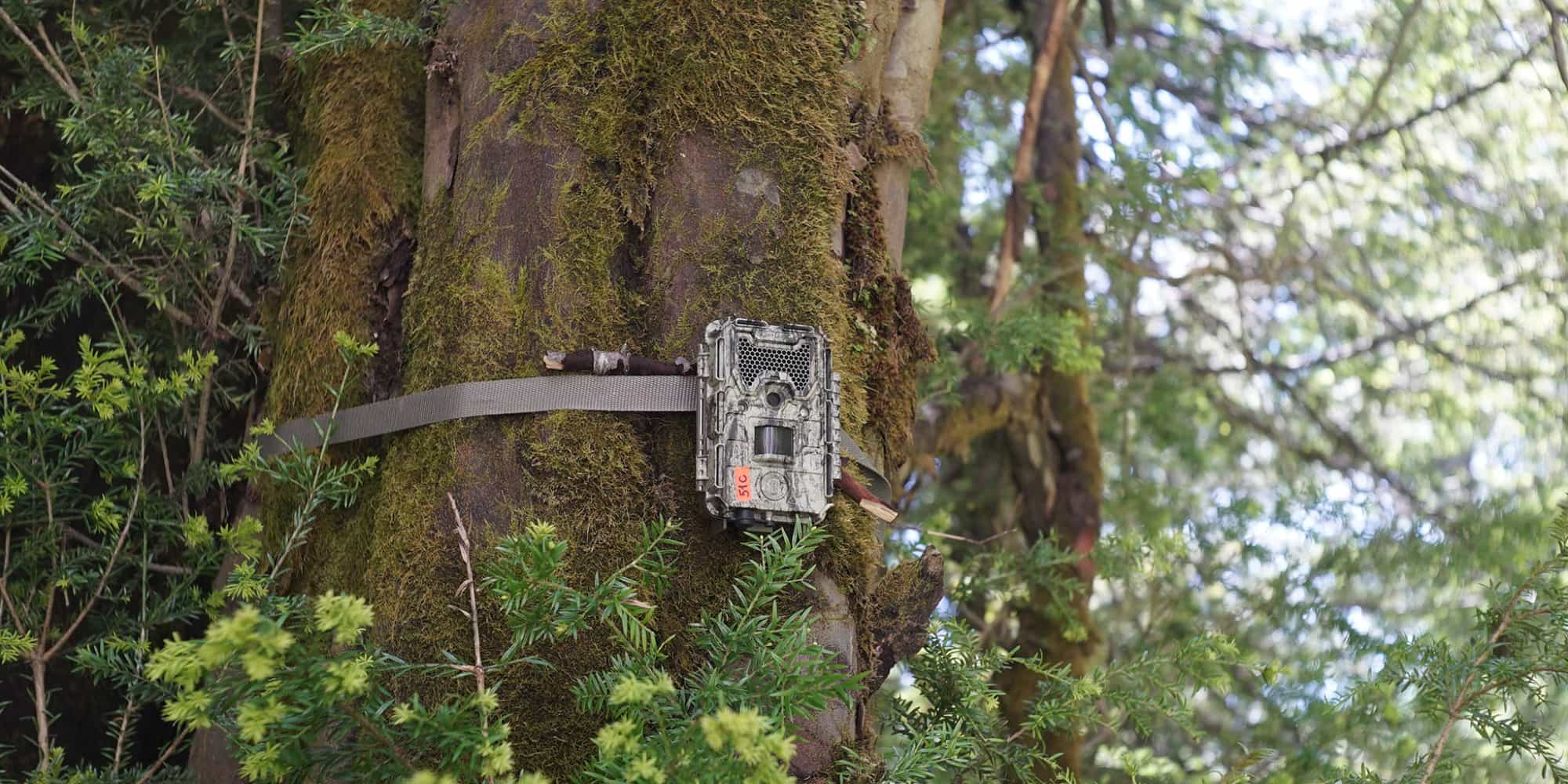 Ars Electronica Garden Araucanía
Fundación Mar Adentro is a private non-profit foundation based in Chile. "We carry out collaborative experiences between art and science to develop knowledge, awareness, and action for nature. One of our core programs is Bosque Pehuén, a privately protected area of conservation in the Andean Araucania in the South of Chile, dedicated to protecting ecosystems and also conceived as a transdisciplinary experimental nature research station, where we carry out an international Residency Program."
Polygonal Forest, the project presented at Ars Electronica Garden Araucanía, is conceived as a virtual encounter with a temperate forest to explore its multiple sound, visual, biological, historical, cultural and conceptual dimensions to reflect upon our role as humans upon entering these ecosystems not as external bodies but as integral components of the rich interrelations coexisting in these sacred natural spaces. This online platform of virtual-natural encounters considers a program that divides up into 4 paths, conceived as 4 trails that invite the spectator to drift into spaces that offer a series of experiences.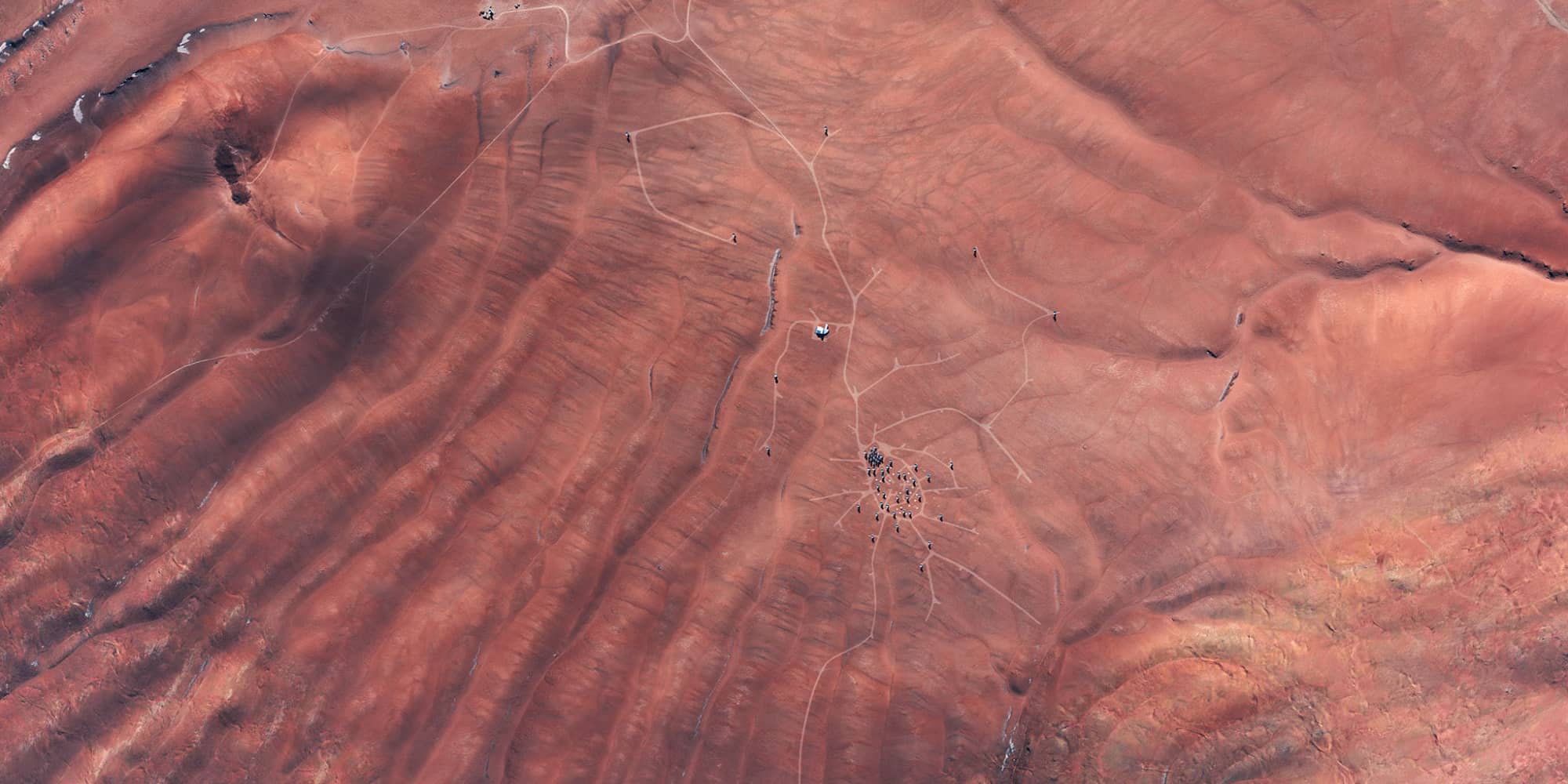 Ars Electronica Garden Atacama
The concept of 'landscape' has been broadly treated by the arts and sciences throughout the past centuries. However, due to the emergence of the digital realm, the word has acquired a different understanding that is linked with the idea of an entangled network of elements dependent on one another and relying on the interconnections between them. In that context, Fundación Mustakis / ALMA garden brings together art, science, and technology towards an educational purpose, aiming to speculate and question our understanding of nature through technology, going from the bleak landscape of Atacama Desert with the eyes towards the most distant galaxies, but focusing on bringing this ideas closer to people for they to find a meaning.
ALMA Observatory is a partnership between the European Southern Observatory, the National Science Foundation of the United States and the National Institutes of Natural Sciences of Japan in collaboration with the Republic of Chile.
Throughout programmes and alliances in education and beyond, Fundación Mustakis gives opportunities and experiences to people by aiming to bring art and culture, as well as science and technology, closer to us. By entangling personal experiences and the human ability of reasoning, the foundation repositions the individual as the central part of the development in society.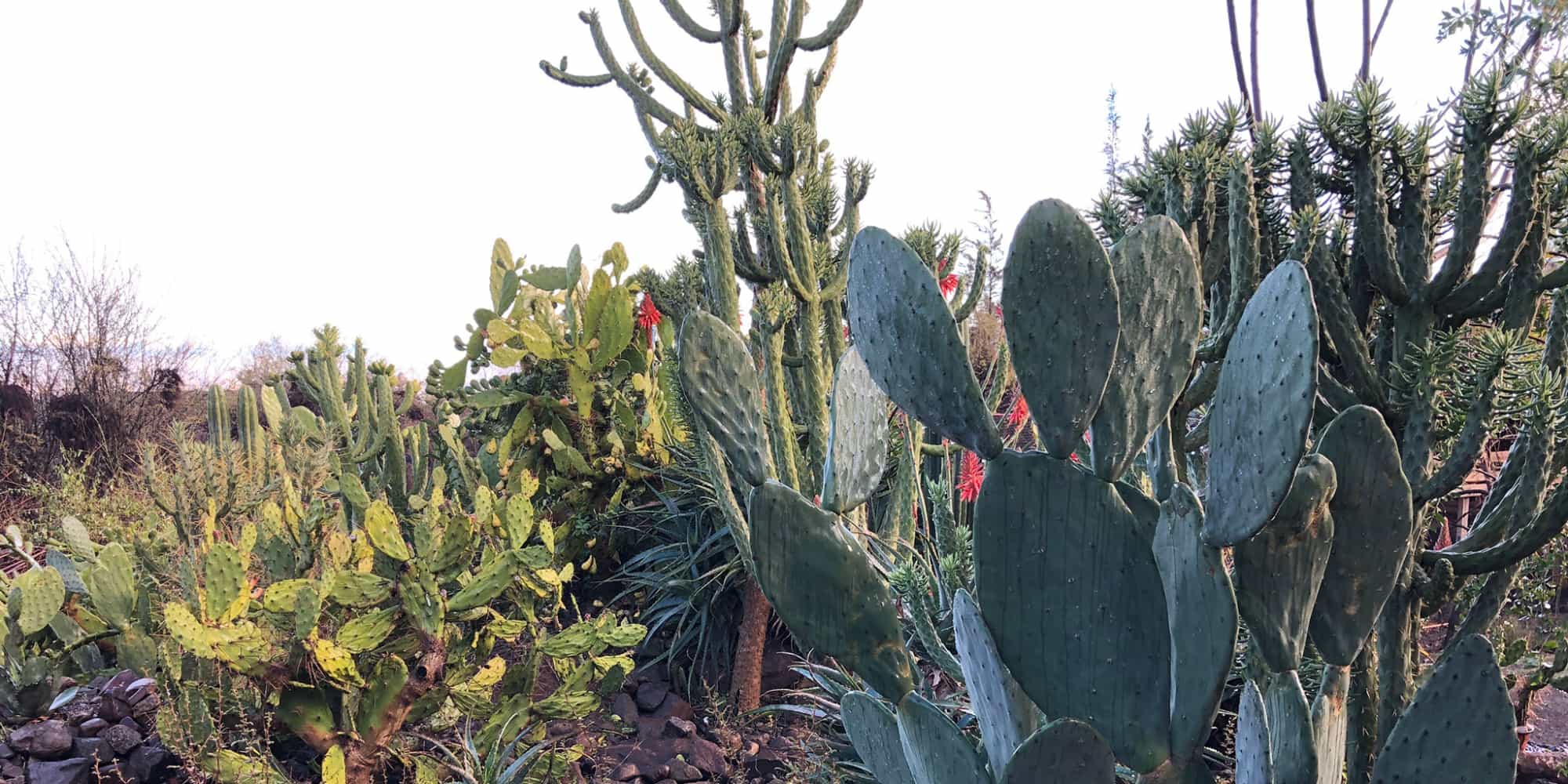 Ars Electronica Garden Andes
Cycles are the center of life and an ever changing repeating process. Life cycles through developmental stages that occur during an all organism's lifetime. How time continuously modifies everything. The life cycles unceasingly, plants and animals have stages including a fertilized egg or seed, immature juvenile, and adult, old, cycling also with our own death, and birth, happen every second from the tiniest to the biggest.
"For Cycles we will be working together with a great team, to follow the stages of life through the time iteration. We will follow the water as life giver, from the snowy mountains, to our greenhouse, as suppliers. We will follow how the plants will grow, and how the sun rises. Celebrating life itself, for a deeper introspection a chase to find our lost own autonomy."
The Chilean Corporation of Video and Electronic Arts (CChV) was born in 1993 after the closing of the Franco-Chilean Festival of Video Art, a milestone for the dissemination and development of the discipline in our country. The corporation seeks to promote the union between art, science and technology, through an exhibition of video and new media, based on a cultural exchange between Chile and other countries.
You can find all the listed Chilean media artworks and Gardens from September 8-12, 2021 at the Ars Electronica Festival "A New Digital Deal". We are looking forward to your participation!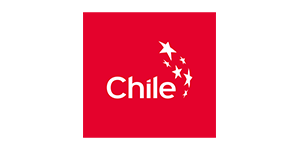 The open call is a collaboration by Ars Electronica Linz GmbH & Co KG with Ministerio de las Culturas, las Artes y el Patrimonio and Ministerio de Relaciones Exteriores de Chile.