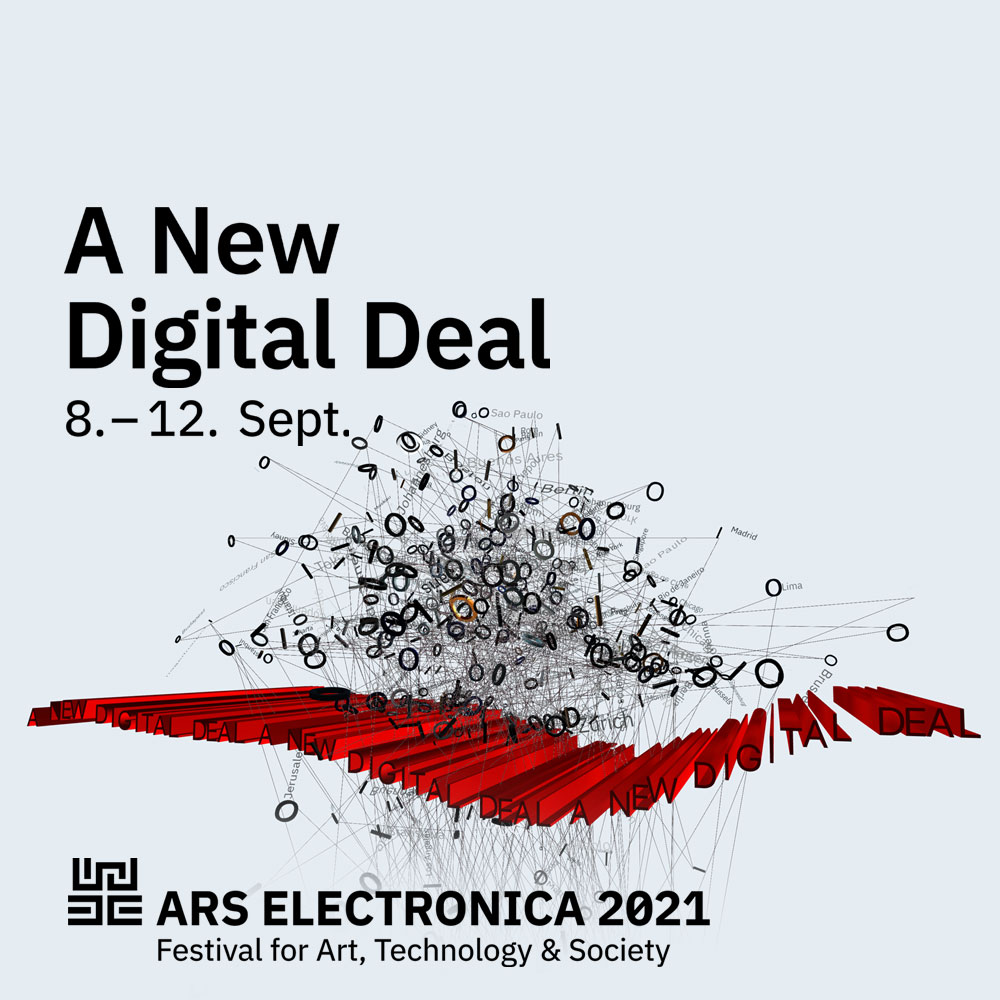 From September 8 to 12, Ars Electronica 2021, the festival for art, technology and society, took place not only in Linz (Austria) and 86 other Ars Electronica Gardens around the globe, but also online. The festival thus presented itself as a dual event – with exhibitions, concerts, talks, conferences, workshops, guided tours and other online activities.
Ars Electronica Channel Livestream
From September 8 to 12, 2021, we were looking at the "New Digital Deal" – here in our replays of the livestream, artists, scientists, designers and activists are talking about their projects and perspectives on current social developments.
Video Impressions
Festival for…
Specials
The Festival Days at a Glance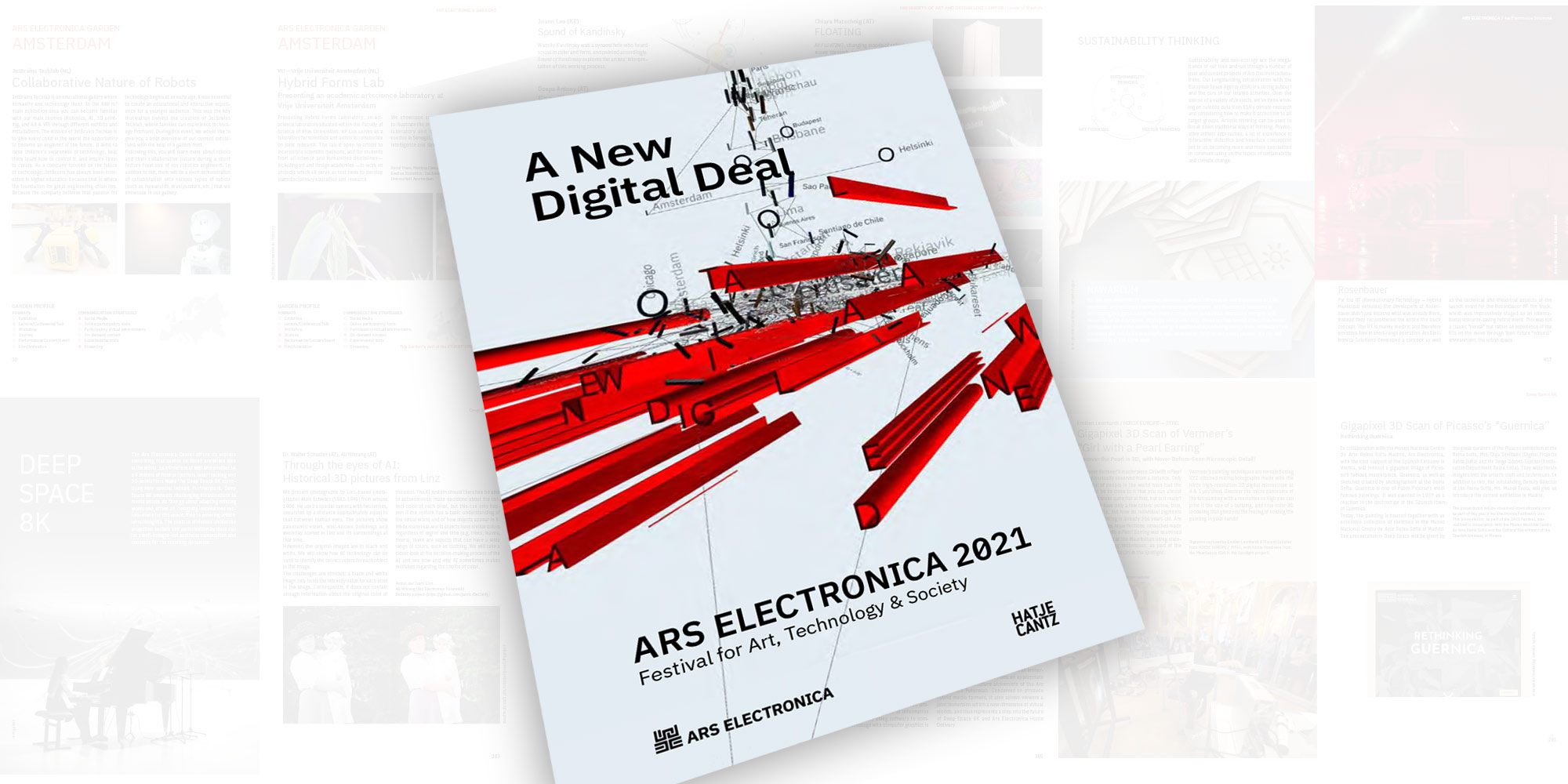 Festival Catalogue
The 2021 Ars Electronica Festival book provides an overview of the participating "Ars Electronica Gardens," the conferences, exhibitions and events at the Festival for Art, Technology and Society – and information about current Ars Electronica projects and activities.
Download
Inside Festival