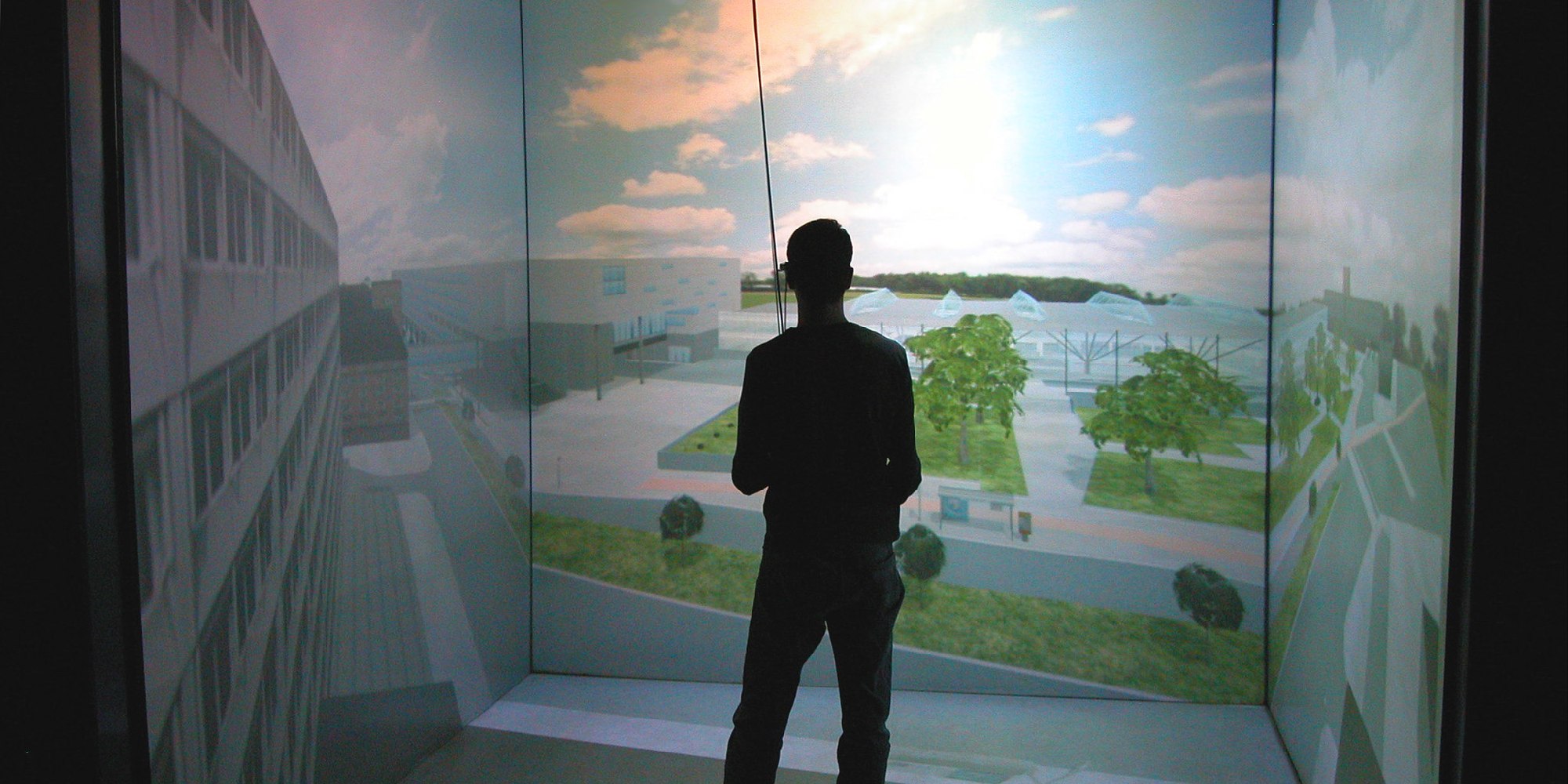 The CAVE ("Cave Automatic Virtual Environment") was an immersive virtual reality installation with 3D projections on three sides as well as the bottom of a cube with a side length of 3 meters. It was developed by a team led by American artist and researcher Dan Sandin and American computer graphics pioneer Thomas A. DeFanti, director of the Electronic Visualization Laboratory (EVL) at the University of Illinois at Chicago. The first CAVE outside the U.S. was installed at the Ars Electronica Center in Linz in 1996, making it the Ars Electronica Futurelab's first experiment in creating publicly accessible virtual illusions of reality for museum visitors. All in all, the CAVE presented some 50 applications and virtual worlds during its period of operation at the Ars Electronica Center between 1996 and 2008. With the opening of the new Ars Electronica Center in the year 2009, the CAVE turned into Deep Space.
You can find out more about Deep Space 8K here.
In our Throwback series, we take a look back at past events, exhibitions, installations and other exciting happenings from the Ars Electronica universe since 1979.