"For this cooperation, the Belvedere and Google Arts and Culture have not only provided us with outstanding visual material of important Klimt works, but with the curator Franz Smola, an internationally renowned Klimt researcher will also present the works and the artist, introduce them to current art historical issues and research discourses". project manager Michaela Wimplinger informs us about this evening. At the same time, Klimt's works will be juxtaposed with the works of the award-winning artist Rebecca Merlic. Rebecca Merlic will personally give insights into the techniques and conception of her works and thus provides an important impulse for the discussion of today's image of women in the field of contemporary art. So don't miss this unique opportunity to analyze first-hand the connection between works from the field of "Cultural Heritage" and contemporary media art.
How does the image of women then differ from the image of women today?
Smola: Gustav Klimt lived in a time when the image of women was very much shaped by a largely predefined understanding of roles. Only slowly and with many personal sacrifices did strong female personalities of Klimt's time manage to break away from this role model and go other, new ways. In Klimt's portraits of women, however, this conflict is never addressed. Rather, Klimt leaves women in their traditional role as largely passive representatives of a financially privileged society, as beings who convey serenity, dignity, and above all beauty. This was certainly Klimt's primary concern: the aestheticization of women. He seems to have given little thought to the psyche, the emotional state or even the social role, at least this does not come across in his paintings.
Today's image of women, on the other hand, has broken away from this traditional understanding of roles in many areas, and this process continues to this day. In this respect, in my opinion, the concept of an image of women that stands on its own is no longer even in the foreground, unless it is specifically about discrimination, which unfortunately still exists.
"My art deals with a strong and sensitive interplay with the all-important issue of equality of all genders, transformation and definition." – Rebecca Merlic
Merlic: The history of women's rights is still relatively young and in a constant state of change. Sometimes it is frightening to see how short the period of time is since women are legally equal and the reality of our society lags behind. I have made it my mission to portray strong emancipated activist women, which allows me to meet new people and learn their life stories. For me it is especially important to work co-creatively and inclusively and to build trusting relationships with the protagonists. I focus on these strong people in my work. My art deals with a strong and sensitive interaction with the all-important theme of equality of all genders, transformation and definition.
In search of potential protagonists, I embark on an open-ended path and find artists, mothers, musicians, performers who fall out of classic role models and can thus hold up a mirror to society, which shakes the antiquated role understandings and shows them a lived and experienced alternative. My art is to reposition ways of thinking that are still tabooed and persecuted in our society and with this I hope I can contribute something to the discourse of women's portraits.
Do you see a commonality in the works of Klimt and Rebecca Merlics resp. your works?
Smola: At first glance hardly, after all they are also completely different media. But on the level of perception, I notice certain parallels, for example in the fact that the works of both Klimt and Merlic have a special fascination and arouse curiosity, perhaps also triggering a surprise effect. In the case of Klimt, I am personally always surprised by the mystery that lies in his depictions; they have, as it were, a pull that is difficult to escape, one wants to look at the picture again and again and ever more closely, and wonders why the picture appeals to me so much. With Merlic's works, too, I have the feeling that I want to get to know the works better, that I don't understand at first glance what the pictures actually convey, that I have to take a closer look in order to grasp the sophistication with which the works are created. And in conversation with the artist, my impression was confirmed that there are a lot of aspects worked into this, both of a technical nature, but also sociological and other aspects that you can already kind of guess when you look at her works. So there's quite a lot of work and know-how in Merlic's works, factors that don't show up at first glance. And with Klimt, we know how long he worked on a single painting, how much attention he paid to composition, color choice, every detail. And how difficult it was for him to part with his works in the end.
Merlic: In my research, I came across the common inspiration from Japanese art. For me as an artist, my time in Tokyo and Japan was strongly formative and continues to be. Also, studying at Tokyo Geidai under Atsushi Kitagawara-san was one of the most exciting times of my life so far. The rich Japanese art and culture is certainly a deep source of my inspiration, but it too should always be looked at very critically, as I don't want to support stereotypical thinking. Another commonality could be seen in the subject of portraits of women. However, I do not deal exclusively with women, but also with marginalized people, who are co-creatively involved in the development of the projects.
This adds certain dimensions to their portraits, as they do not only appear in the work through their depiction – this was probably not the case with Klimt…. My current project GLITCHBODES was co-created with over 47 protagonists from Vienna, Berlin, Hamburg, Munich, Zagreb and Bangkok. All participants are involved in the 3D scanning process and all further steps are discussed and agreed upon.
In conclusion, the obsession to develop new modes of production and to break away from contemporary art production could be seen as a possible common ground. I find this commonality exciting and look forward to learning more about it in our dialogue, as I have yet to learn in detail about Klimt's production methods.
"The giant magnification of perfectly acquired images gives the feeling of satisfaction of finally being able to see the image really well! And at the same time, there is also a certain immersive character, such as is achieved in deep space with this huge projection surface." – Franz Smola
What design possibilities does the digital have when it comes to viewing art on the one hand, but also to creating new formats, or what role does the Deep Space play in this case?
Smola:Digital tools allow us viewers to get to know works of art in a way that is usually not possible in front of the original in the museum – because the lighting is not optimal, because you can't get that close to the picture, because you can only see it behind glass and the like. The gigantic enlargement of perfectly worked out photographs gives the feeling of satisfaction to finally be able to see the picture really well! And at the same time there is also a certain immersive character, as it is achieved for example in the Deep Space with this huge projection screen. Here you get a whole new way of experiencing the artwork, because you are perhaps overwhelmed by the force of the colors, by the quality of the details. In this respect, digital tools not only help us to get to know works of art better, but also to appreciate the brilliant skills of the artists even more.
Merlic: World-building and using computer games as a medium in art are exciting processes for me. I see the game engine, in which I interactively create my works, as a mother and the computer game as a safe retreat.
Finding new and influenced by the progress of digital technology art production is the main focus of my work. The Deep Space is a great place to bring digital art to a wider audience in a unique way, because it seems to merge the viewer and the work. Through places like the Deep Space I, as a digital artist, can bring art back to reality and make it experienceable for the viewer in an unbelievable quality.
Franz Smola has been curator of late 19th and early 20th century art at the Belvedere in Vienna since 2017. From 2009 to 2017, he served as curator of collections at the Leopold Museum, Vienna. From 2013 to 2015, he also held the position of interim Museological Director there. Smola regularly curates and co-curates exhibitions focusing on international classical modernism and Vienna around 1900. Most recently, Smola developed the show Klimt. La Secessione e l'Italia, Museo di Roma, Rome, October 2021 to March 2022..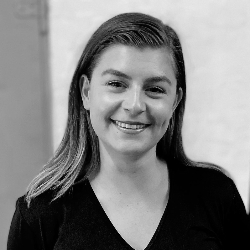 Rebecca Merlic, *1989 in Germany, retreats in Tokyo, Munich and Vienna. She recently graduated with honors from the Academy of Fine Arts, where she studied with Wolfgang Tschapeller, Francois Roché and Michael Hannsmeyer. In her studies she specialized in analog and digital art as well as architecture. Her work is strongly influenced by alternative forms of society and the transgression of socio-economic conventions, as well as new forms of architectural production using new technologies. During her master's studies, she was able to study at the Astushi KITAGAWARA Lab at Tokyo University of the Arts GEIDAI. She is a recipient of the 2020 Marianne von Willemer Award for Digital Media and a recipient of the City of Vienna Performance Scholarship. She is currently working with Lead Artist Rashin Fahandej at American Arts Incubator – Austria on the topic of social inclusion. Her work can also be seen at ADAF Athens Digital Arts 2020 in Greece.