What is swarm robotics all about? How do robots interact with each other as well as with humans? How can robotic swarms be used for artistic visualization? Members of the Ars Electronica Futurelab team gave insights into their work in a recent workshop as part of the Gigabit Academy.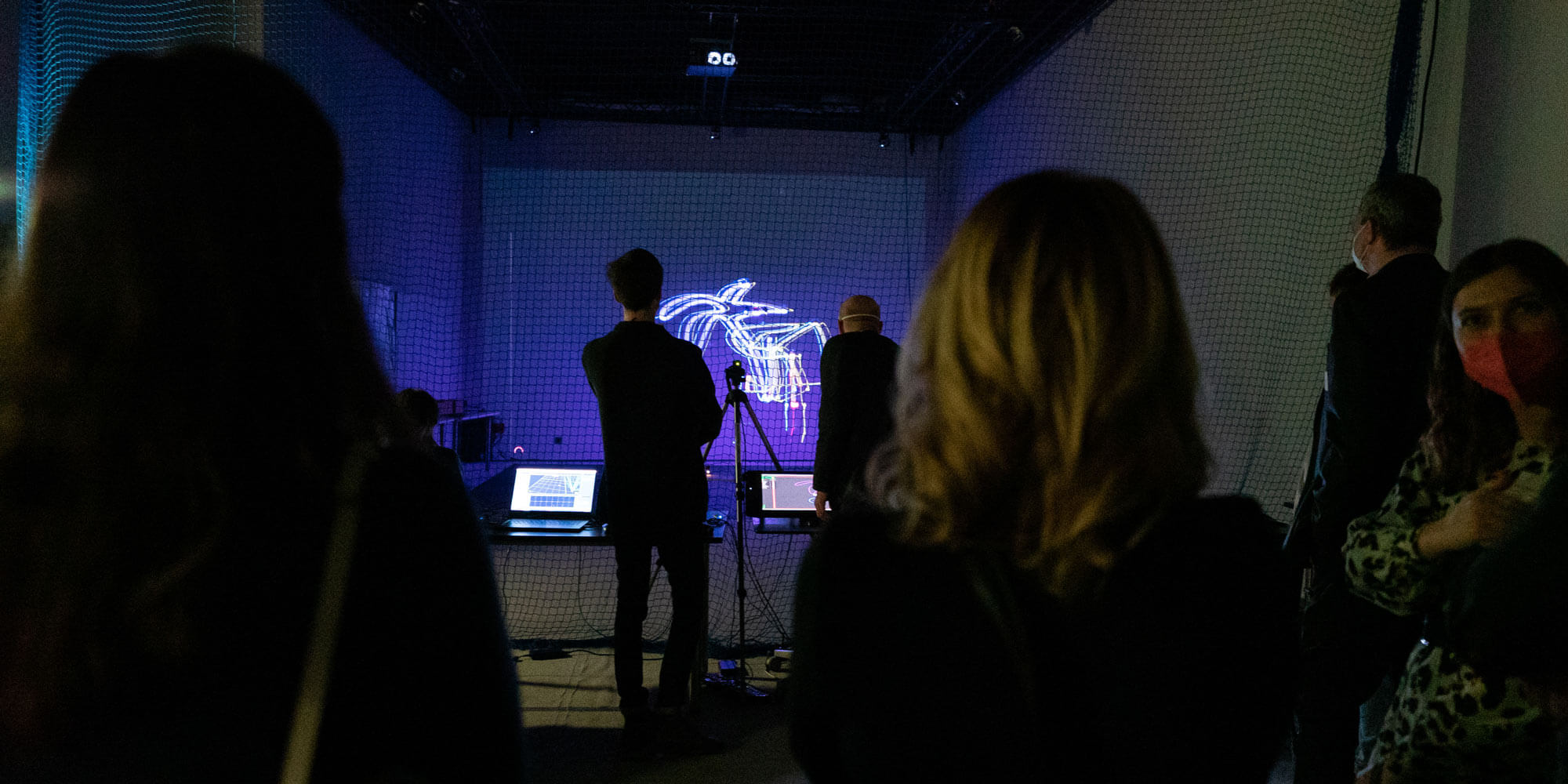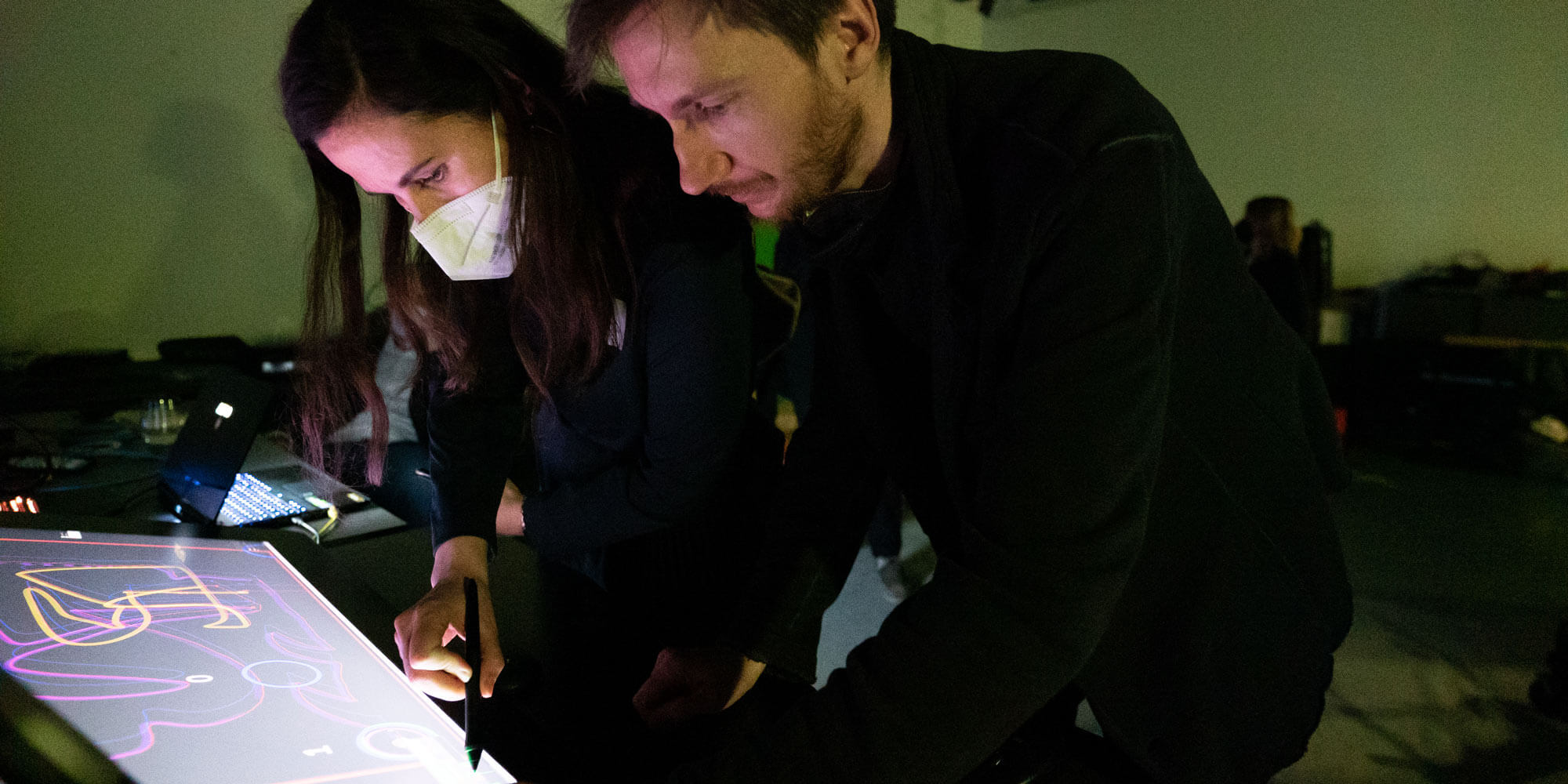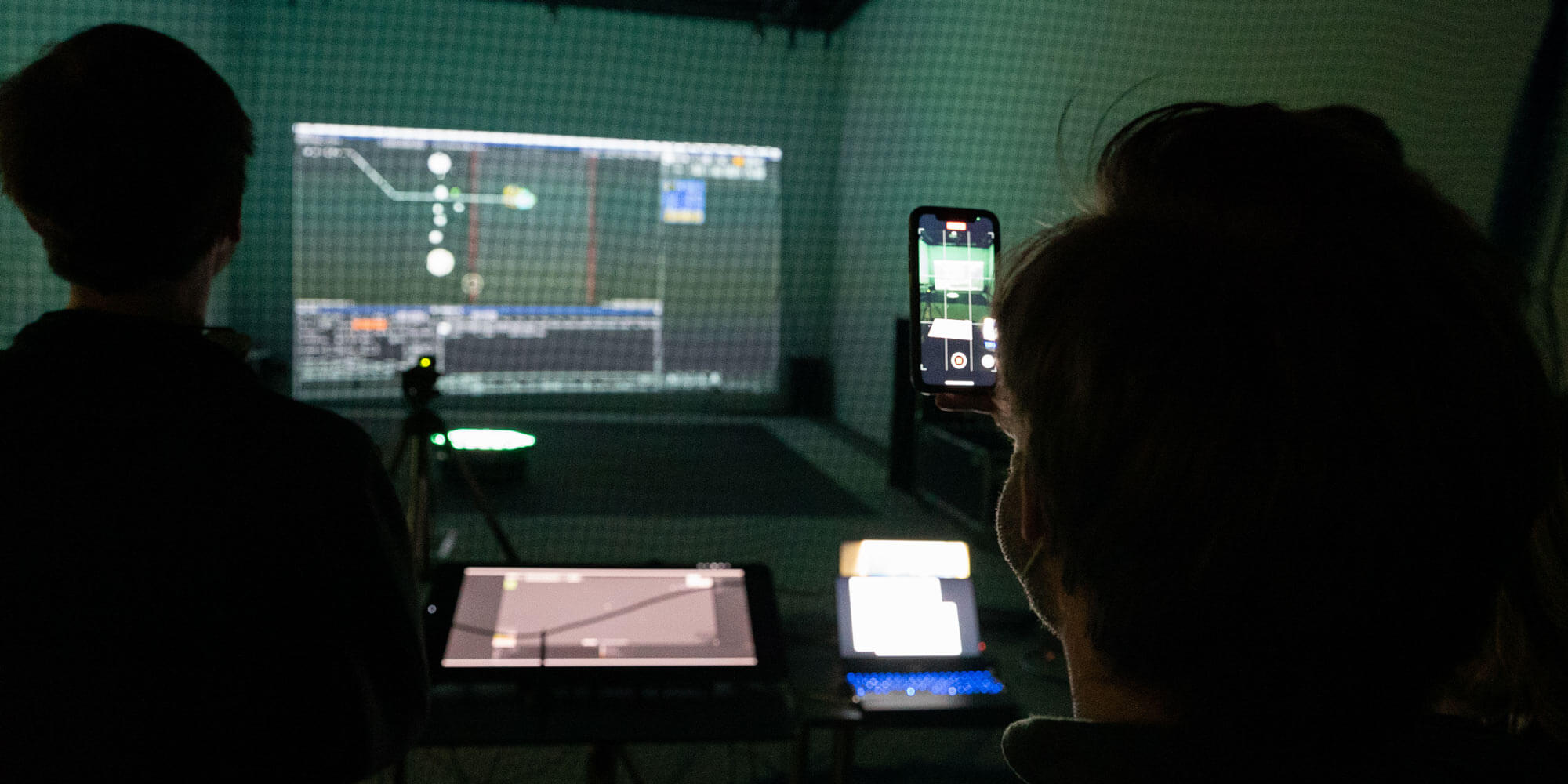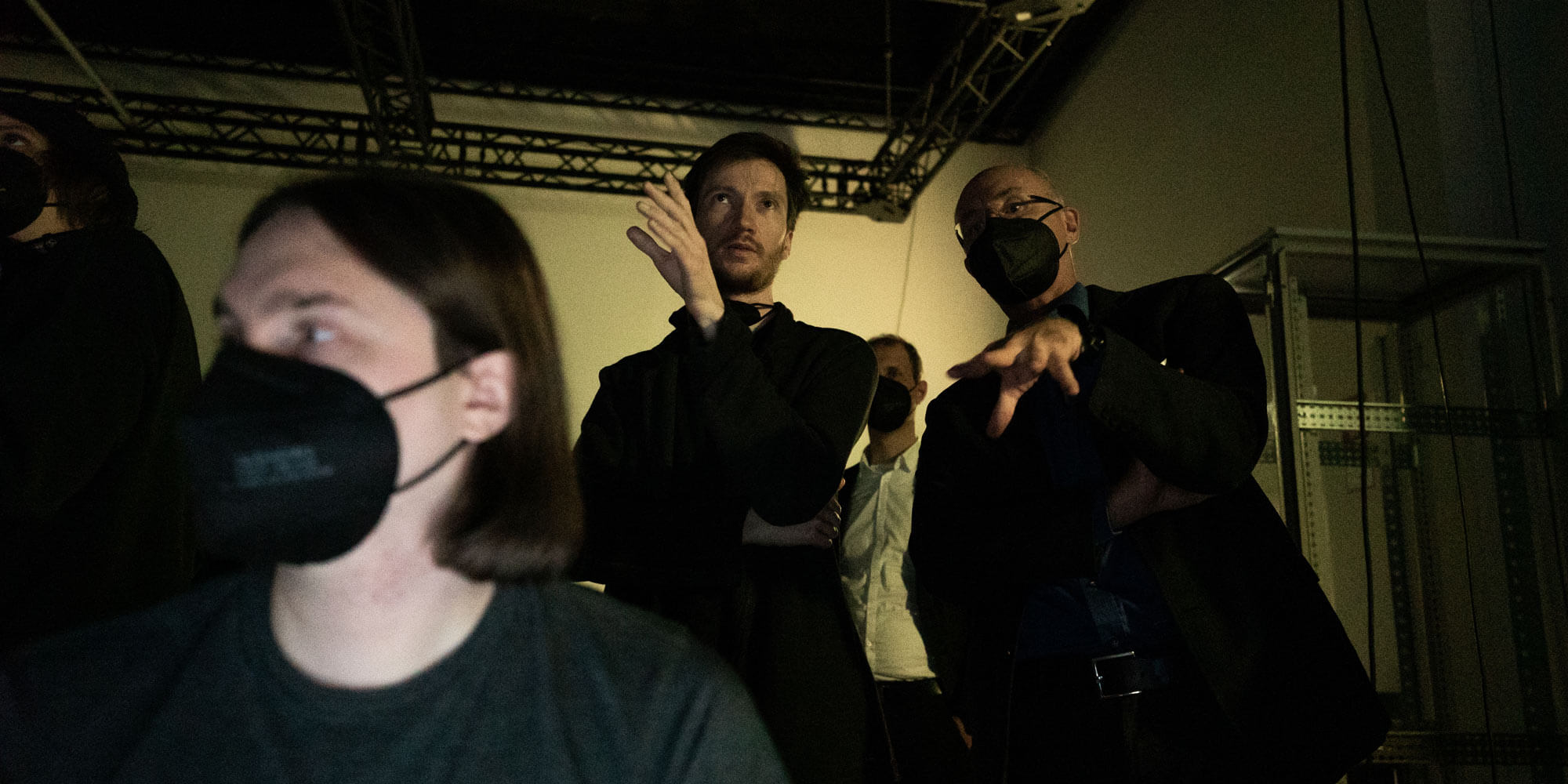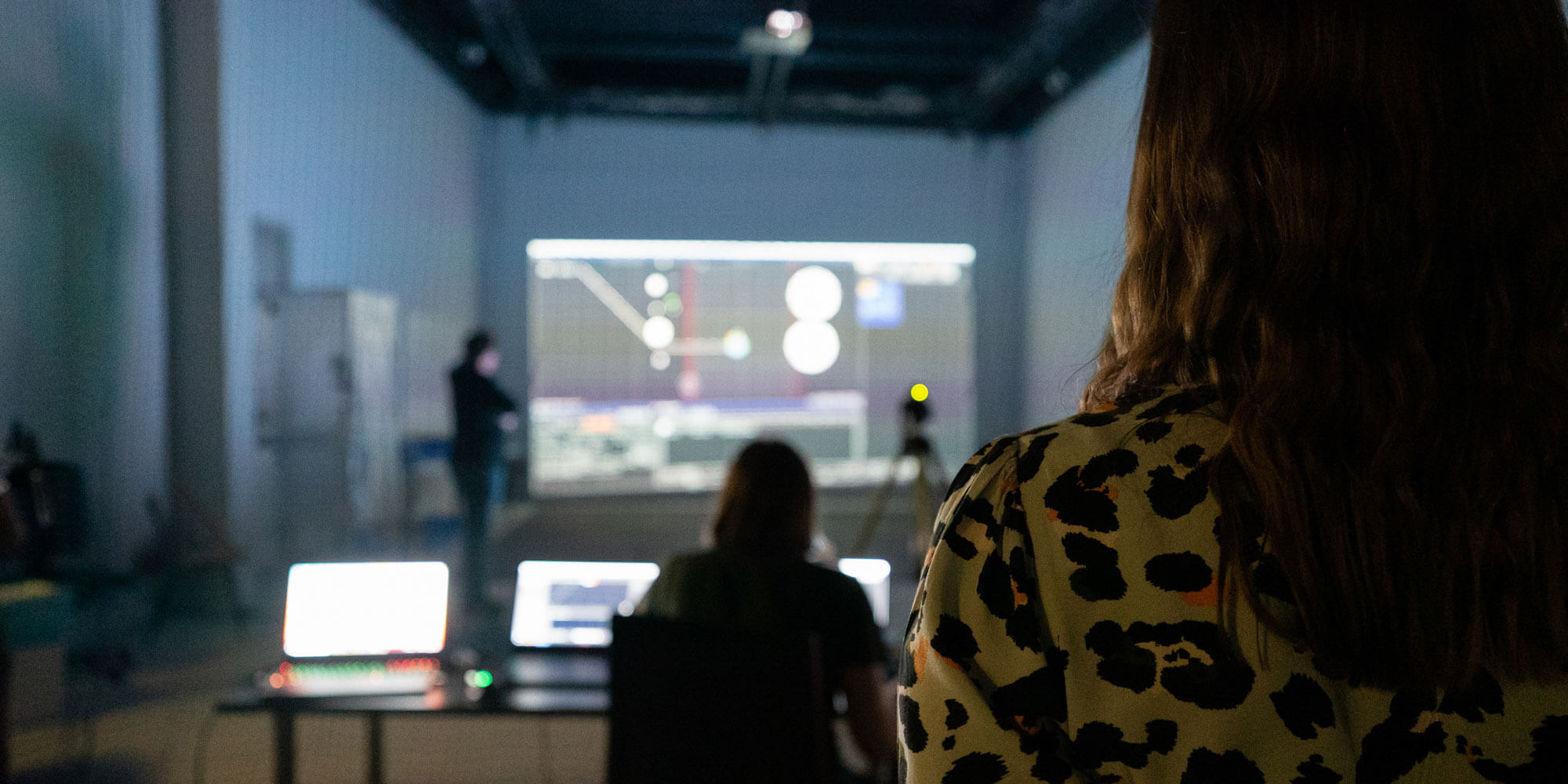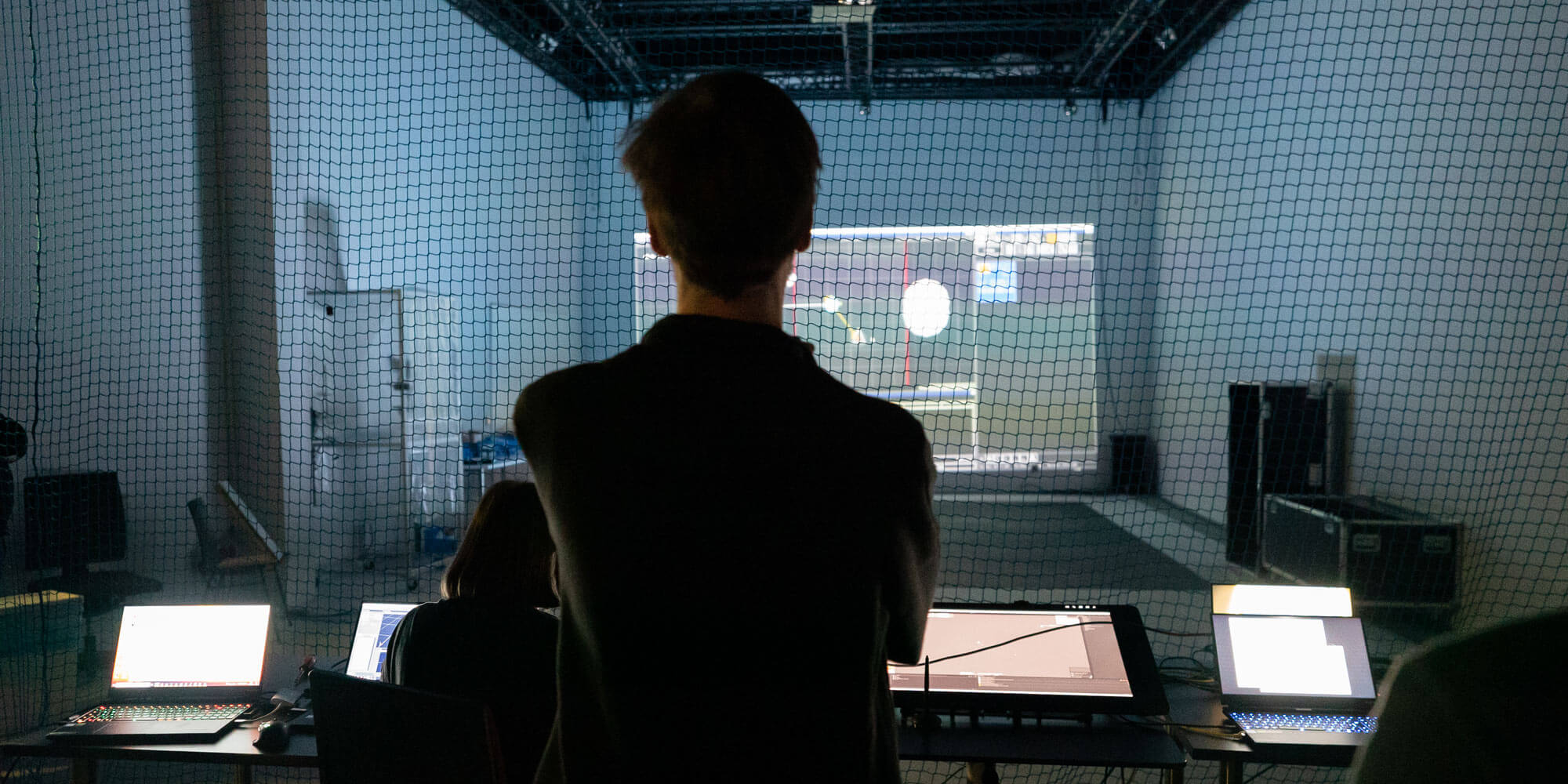 Gigabit and 5G as an opportunity for small as well as large companies: That's what the Gigabit Academy is all about. The initiative by the Austrian research promotion agency FFG and the Federal Ministry of Agriculture, Regions and Tourism brings together national and international corporations as well as high-level research facilities like the Ars Electronica Futurelab.
The kick-off event took place on April 26th, 2022, at the Ars Electronica Center – including a special workshop by the swarm robotics team of the Ars Electronica Futurelab. Titled "Swarms art and the Fluxels", the participants learned about the different aspects of the research and development process in the lab in a presentation, like the necessity for high-speed data connections. Afterwards, they were led behind the scenes to the lab's test studio, for demos and discussions. The attendees gained insight into the lab's operating system Swarm OS as well as the ground robots Fluxels, and were able to try out Space Ink, light painting with drones, themselves.
Be inspired by the Ars Electronica Futurelab's diverse projects involving drones and swarm technology and get all information on Gigabit Academy