These experiences are only available to a few people. But with VR, with immersive technologies, these dreams are becoming reality for many. That' s the case, for example, in Deep Space 8K at the Ars Electronica Center in Linz. Here, stories of distant galaxies, anatomical panoramas or artistic insights come to life. Melinda File, program developer at Deep Space 8K, is integral to developing and telling these stories. We met her for a chat.
The question that arises first and foremost: How do you tell stories in Deep Space 8K? And how are these stories developed?
Melinda File: To begin with, I ask myself the question: What are the issues that are currently on our minds at Ars Electronica and as a society in general, and what of these can be wrapped up in a presentation with powerful images that will give our visitors the most beautiful and interesting experience possible? Then I find ways to interweave these two areas. When I succeed, the result is a perfect combination.
One of the latest program formats resulting from this process is "Earth – A Special Planet." This is a story we developed in the Uniview program, a visualization software that allows interactive flights in 3D through the entire known and observable universe. The starting point for my thoughts here was the thematic focus on climate change and our possibilities for action that we're currently pursuing at Ars Electronica. In addition, there's also a new application for Deep Space 8K, an interactive simulation game in which you have to save "Planet B" by making conscious decisions, only to discover as a result that the worst decision is the one to do nothing at all.
In addition, I wanted to develop a program that shows how beautiful and special the Earth is, how "Planet A" is worth protecting. The visitors first fly through the universe and look at the Earth from above, and then they can try to save the fictitious Planet B in this game.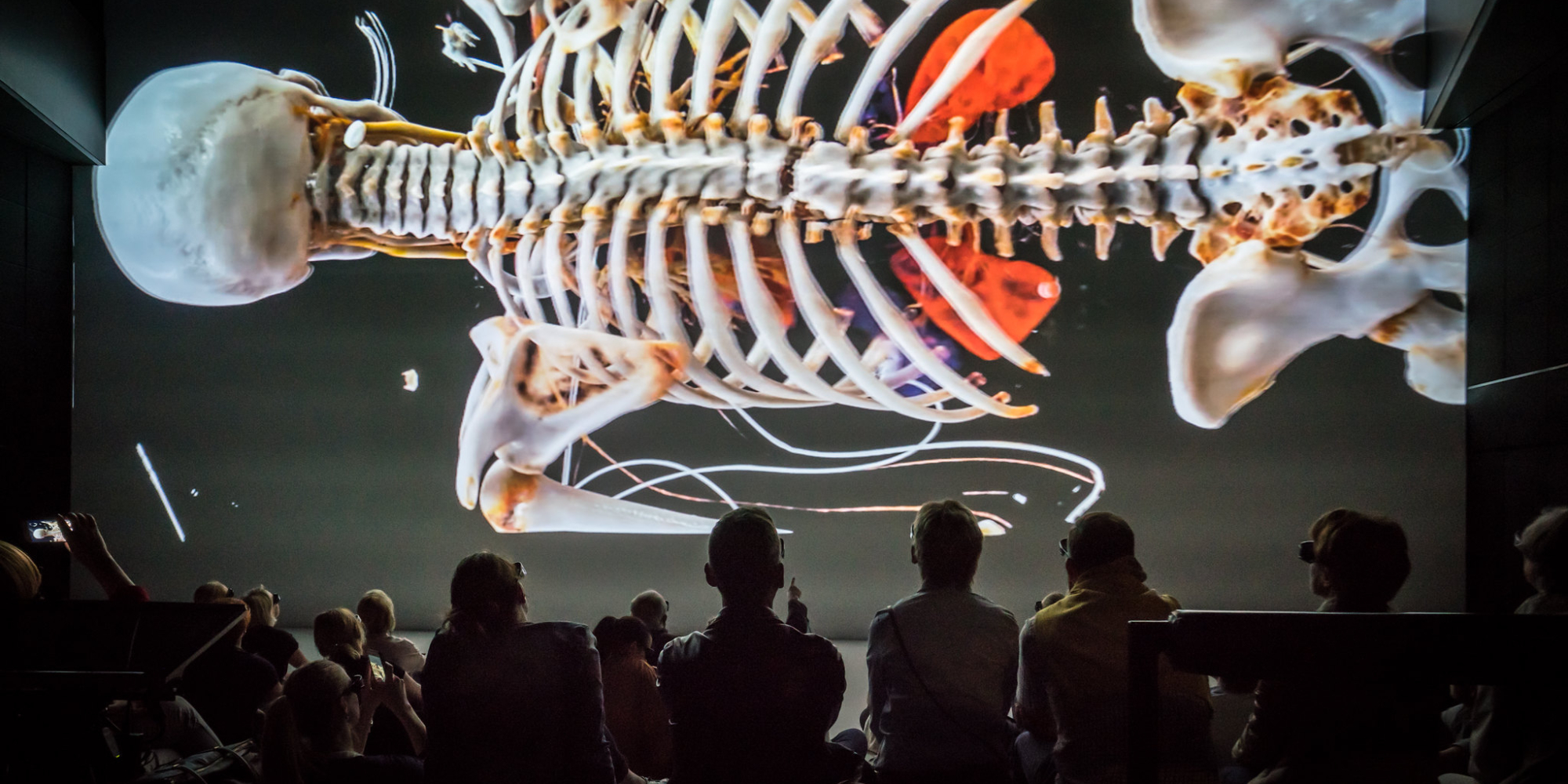 As a storyteller and presenter, which additional possibilities do you have in Deep Space 8K that, for example, filmmakers don't have?
Melinda File: Important aspects are the immersive visual power of Deep Space 8K and the possibility to control many of our applications live. As a presenter in Deep Space, you try to capture the mood in the room and select the content accordingly. For example, if I notice that my audience is particularly interested in the presentation of the Earth's magnetosphere in the program "The Earth," I show it a little longer and provide more information. If I notice that many of the audience are taking a snapshot at the same time, I steer a little slower so they have a nice impression to take home. I also like to ask "What would you like to see?" on many programs. Is there anything you would like to see?" and I always try to fulfill all of the audience's wishes. Sometimes funny situations arise and you can laugh together. So there is a personal level between the presenter and the audience – there' s interaction.
In addition, you can really immerse yourself in the presentations. In Deep Space 8K, you can sit in a sea of galaxies and feel like you can pick the actual stars off the sky – you can often see children really reaching for the stars. In some media art programs, it gives the impression that space is literally warping and continuing indefinitely!
The combination of immersion, interactivity and the ancient cultural technique of storytelling make such a presentation in deep space something very special.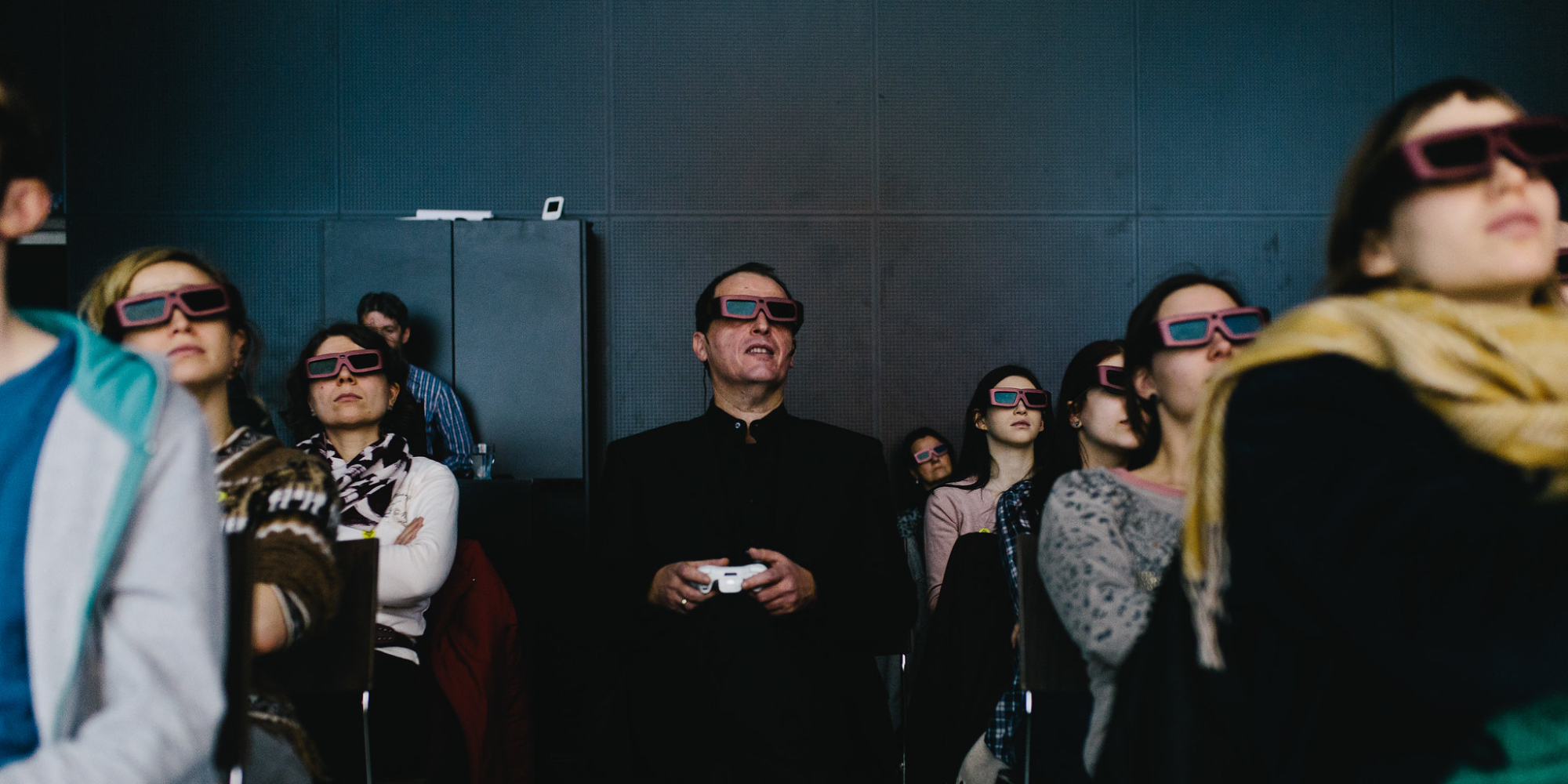 Deep Space 8K is also used didactically for lecture series. Ars Electronica invites guest speakers to give "Deep Space Lectures" on topics such as anatomy, astronomy or art history. Which role does the location play here?
Melinda File: The potential of Deep Space 8K naturally unfolds best when the content has been developed specifically for it. As an example, I can mention Prof. Dr. Franz Fellner, head of the Central Radiology Institute at the Kepler University Hospital in Linz, who can use the Virtual Anatomy program from Siemens Healthineers to vividly tell wonderful stories about the human body for medical students but also interested non-professionals. But also Dr. Peter Habison, an astronomer, who again uses the aforementioned Uniview program to take us on a journey through the universe. A completely different track would be art, here we should mention for example Dr. Franz Smola, curator at the Belvedere and Klimt expert, who through the exceptionally high resolution of space can show us details of Klimt images that one would never see with the naked eye. In the case of these experts, expertise is combined with a pictorial dimension, with multidimensionality and with additional didactic levels that only Deep Space offers.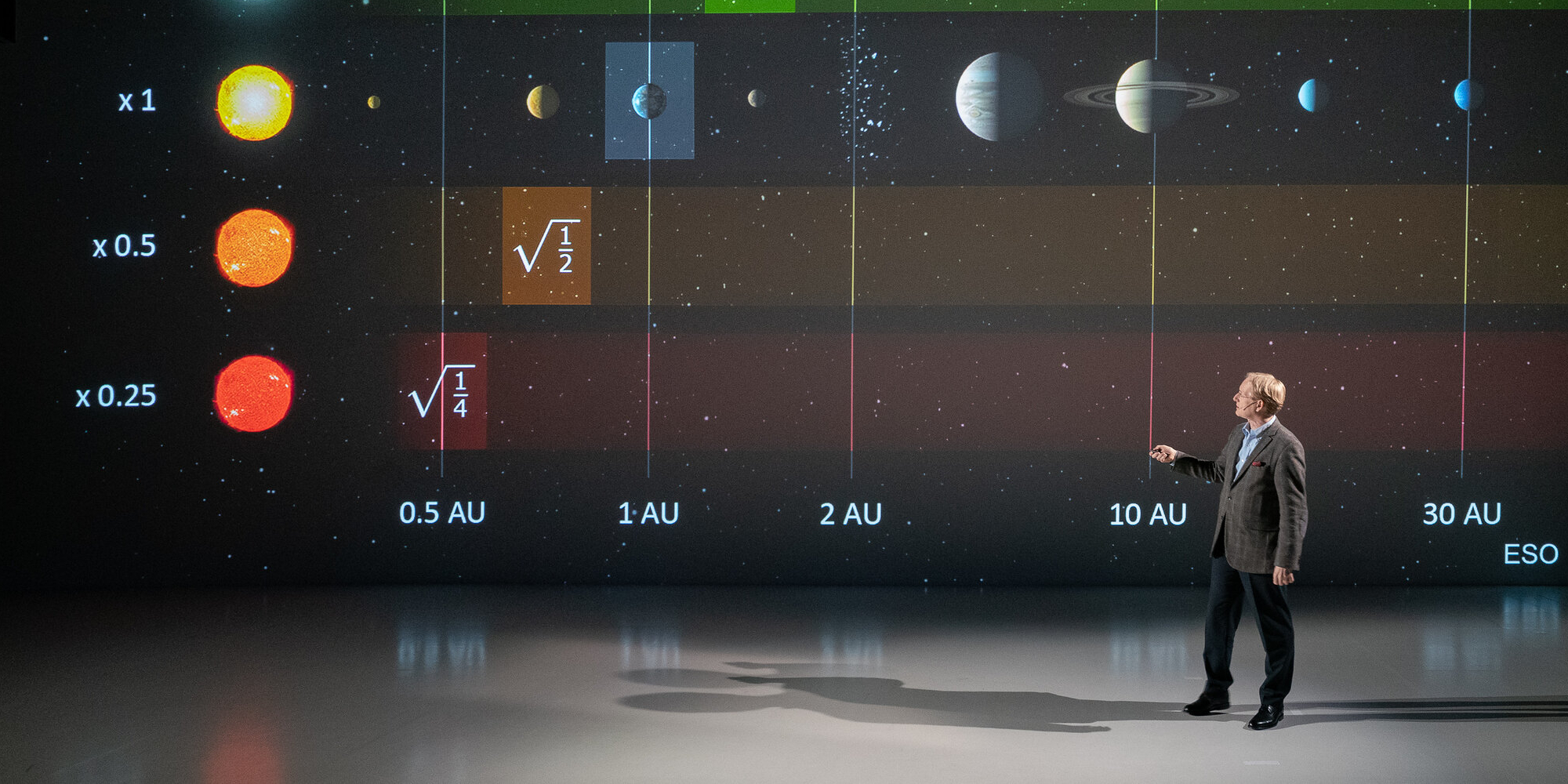 We are working continuously on developing the storytelling and the quality of the storytelling in Deep Space 8K with all means and possibilities – not only technically. The visit to Deep Space 8K should always become even more immersive, even more impressive and even more interesting!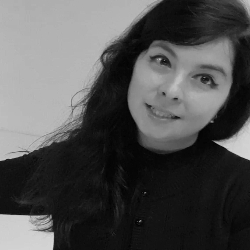 Melinda File is responsible for program development in Deep Space 8K. She has been part of Ars Electronica since 2009, 10 years of which were spent in active Deep Space presentation operations. For the past four years, she's been in charge of the Deep Space Special Program, where her responsibilities include organizing lectures and concerts, supervising teaching events and developing new program formats.
For example, you can experience Deep Space 8K "in action" on May 28 and 29 at the last theme weekend before summer. For two days, the program will focus on "Astronomy and Anatomy".