The category "Visionary Pioneers of Media Art" is dedicated to recognizing and celebrating the men and women whose artistic, technological, and social achievements have decisively influenced and advanced the development of new artistic directions.What began as a technological revolution has since developed into a new cultural and social reality with its own specific forms of communication, cultural techniques, and artistic expressions, the roots of which extend far back into the past and lead us to encounters with remarkable, extraordinary personalities—the visionary pioneers of media art. Thus, in many respects, these men and women established the foundation of media art as we know it today. With Prix Ars Electronica's Golden Nica for "Visionary Pioneers of Media Art", we want to give them the respectful recognition commensurate with their accomplishments, and, at the same time, generate more awareness about the history of media art in general.
Visionary Pioneer of Media Art 2022
Ars Electronica 2022 recognizes New York-based artist Laurie Anderson as a "Visionary Pioneer of Media Art" whose extensive oeuvre always deals with the relationship between people and technology and is characterized by a high degree of sociopolitical engagement. She is a musician, composer, filmmaker, author, and media artist who is nearly unrivalled in her ability to transcend and merge the various genres, thus becoming one of the most influential and style-defining icons of the media-art avant-garde.
Laurie Anderson
Born in Glen Ellyn, Illinois, on June 5, 1947, Laurie Anderson began playing violin as a child, performing violin concertos with the Chicago Youth Symphony Orchestra. In the mid-1960s she moved to New York, first studying art history at Barnard College and then sculpture at Columbia University. Her first performance piece —a symphony played on car horns— was performed in 1969. In the 1970s she began establishing herself as a performance artist, creating media installations and developing her own style of performative storytelling.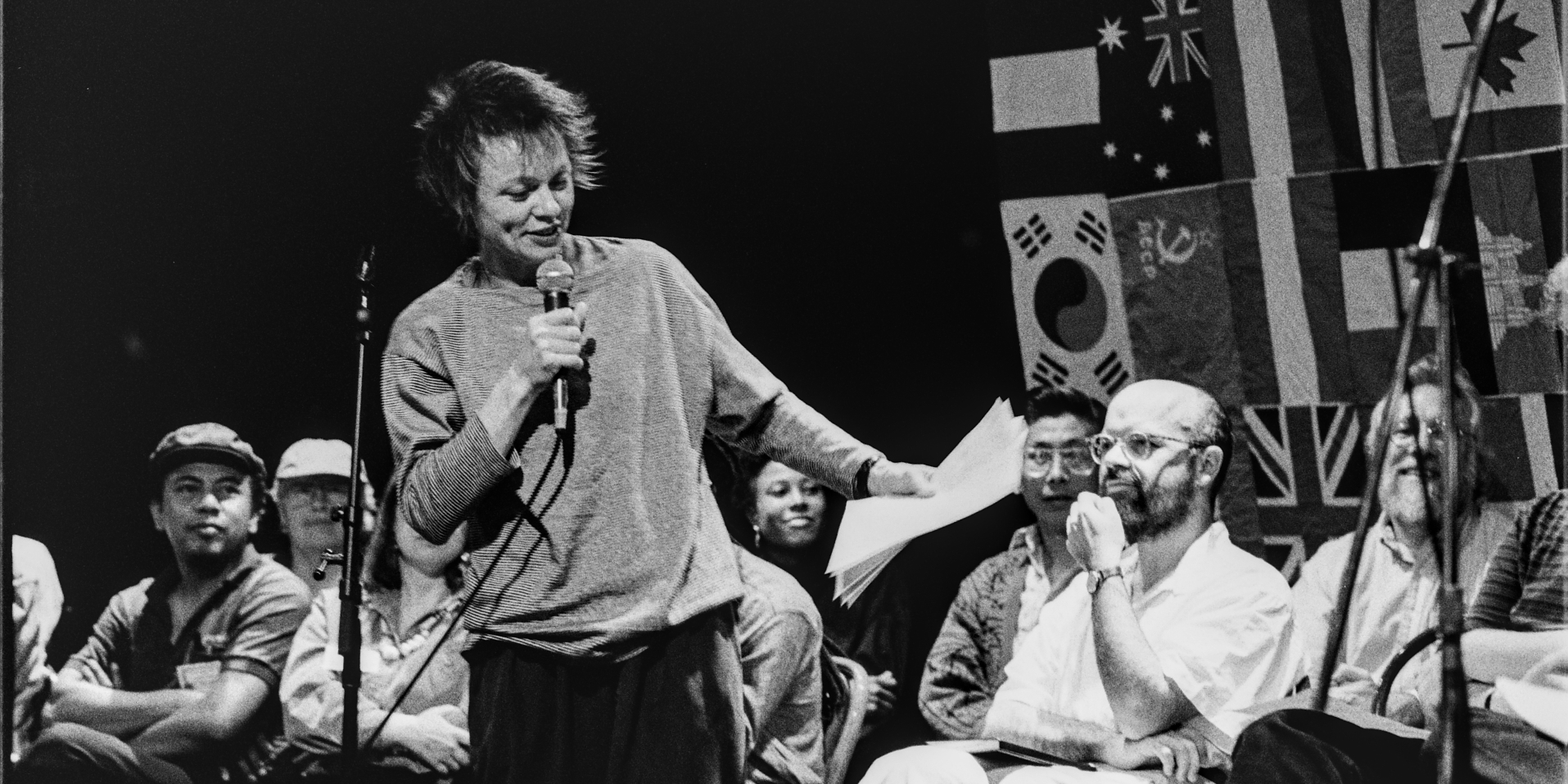 In 1977 she made the first recordings of her works and achieved sudden fame in 1981/82 with O Superman, which reached number two in the UK singles chart, and the LP Big Science.
From the analog electronics of her early interfaces and instruments to the first digital synthesizers and samplers, she was never satisfied with the possibilities of existing devices, instead building her own personal instruments with which she became a pioneer of electronic music. Essential components of her performances from the very beginning were the violin and, above all, her voice, which were simultaneously her instruments as well as the subjects of her constant experimentation and exploration.
"Laurie Anderson's life and work serves as an inspiration now to four generations of art lovers and especially to many younger artists, revealing a way forward that embraces the tools of evolving technology and employing them toward humanistic ends. Her creations consistently reawaken our sense of wonder. She is, without question, a most deserving recipient of the 2022 lifetime achievement award from Ars Electronica as a Visionary Pioneer of Media Art."
A legendary Laurie Anderson creation was the "tape-bow violin", a violin she made into a tape recorder by using recording tape in the bow and a magnetic tape head in the bridge, thus developing the practice of utilizing recorded loops and collages of early electro-acoustic music into an instrument for her live performances.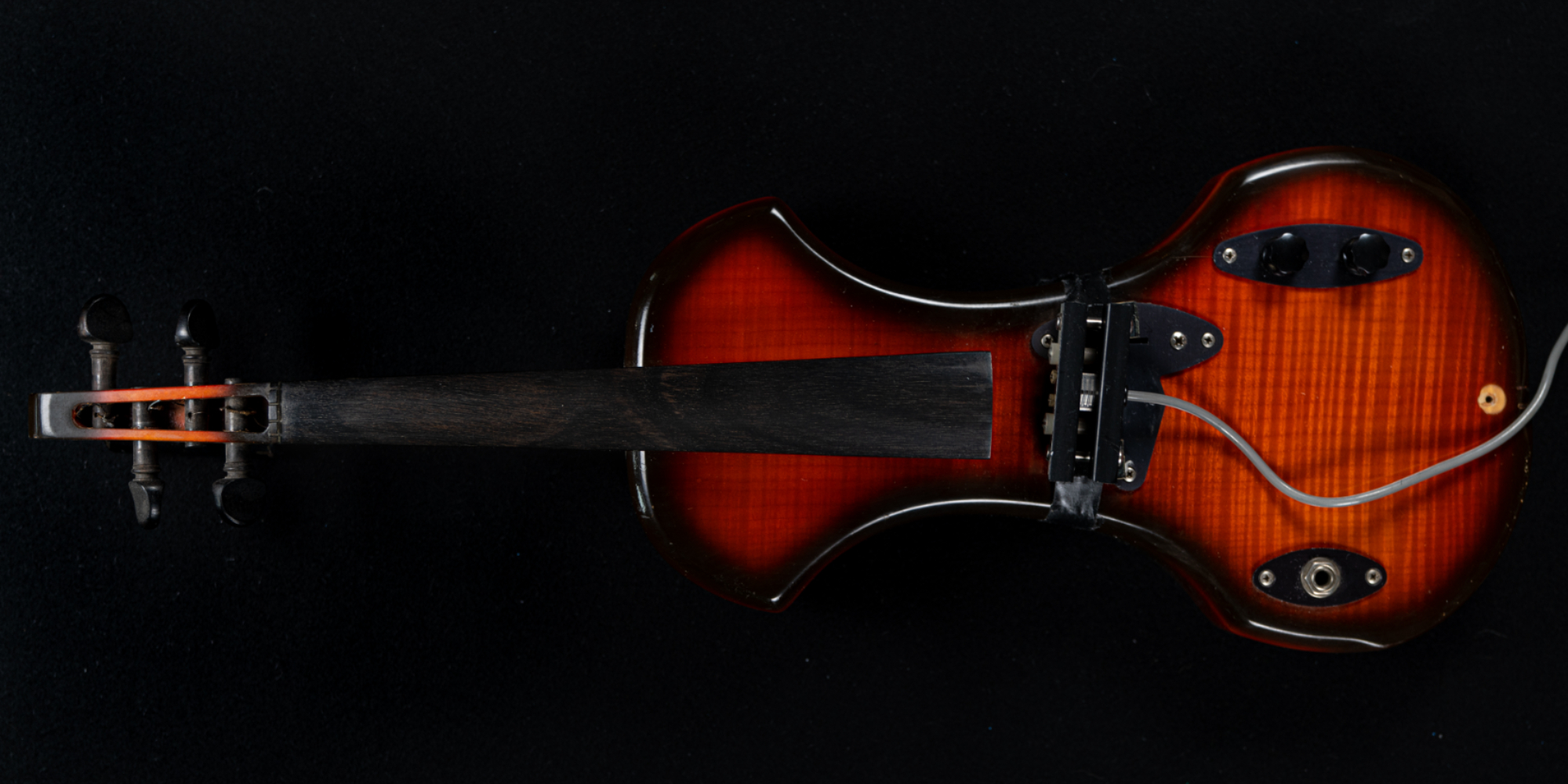 Her use of the vocoder, with which she transported her voice into the world of electronic sound and generated her absolutely distinctive signature sound as her artistic trademark, had a lasting influence on style.
Laurie Anderson has created numerous performances and elaborate multimedia stage works, such as the eight-hour solo opera United States I – IV (1983) and Songs and Stories for Moby Dick (1999).
"Hearing Laurie's music for the first time made a profound and immediate impression. Her "songs" were carefully constructed with just the right formal balance and inventiveness to rivet the attention."
The tour to promote the release of the 2001 album Life on a String made a stop at New York's Town Hall only a few days after the attacks on the World Trade Center. Despite the dramatic events, Laurie Anderson decided to go ahead with the performance, including several of her older works as well. "I have often written about loss, betrayal, death, technology, anger and angels. I felt as if I had written the songs only yesterday. . . and now suddenly I am singing about the absolute present."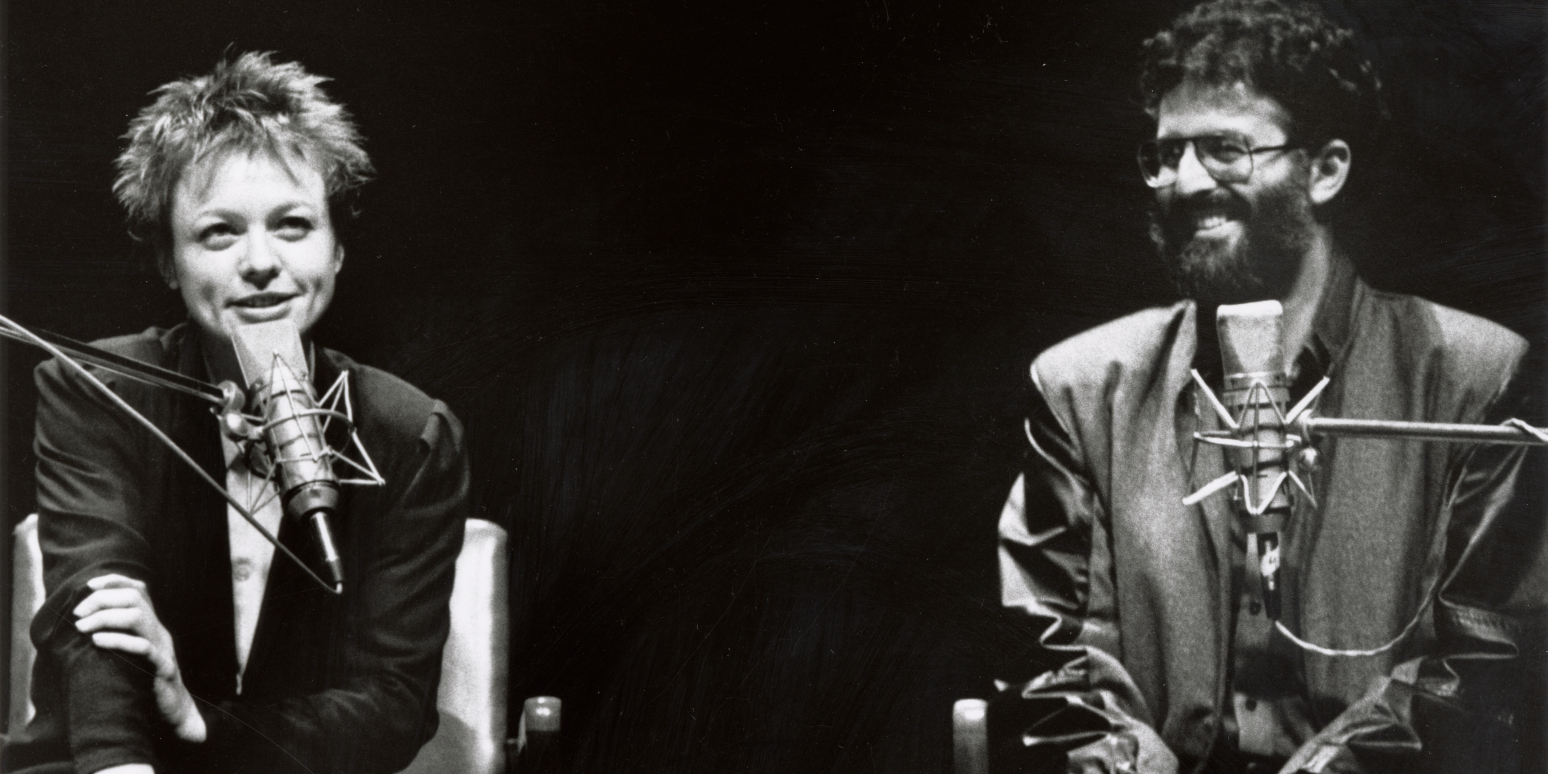 In 2002, she became NASA's first artist-in-residence, which culminated in her tour performance The End of the Moon. She presented her performance project Homeland on a two-year worldwide tour in 2008/09, and it was released as an album in 2010.
Laurie Anderson has a particular fondness for dogs. In 2010 she gave her first concert exclusively for dogs outside the Sydney Opera House. In 2015 she released both an album called Heart of a Dog and a film with the same title, which was selected for the Venice and Toronto Film Festivals. Her 2018 chamber music piece Landfall was inspired by her experiences with Hurricane Sandy, which ripped through Central and North America in 2012 and destroyed much of her archive of work and memorabilia.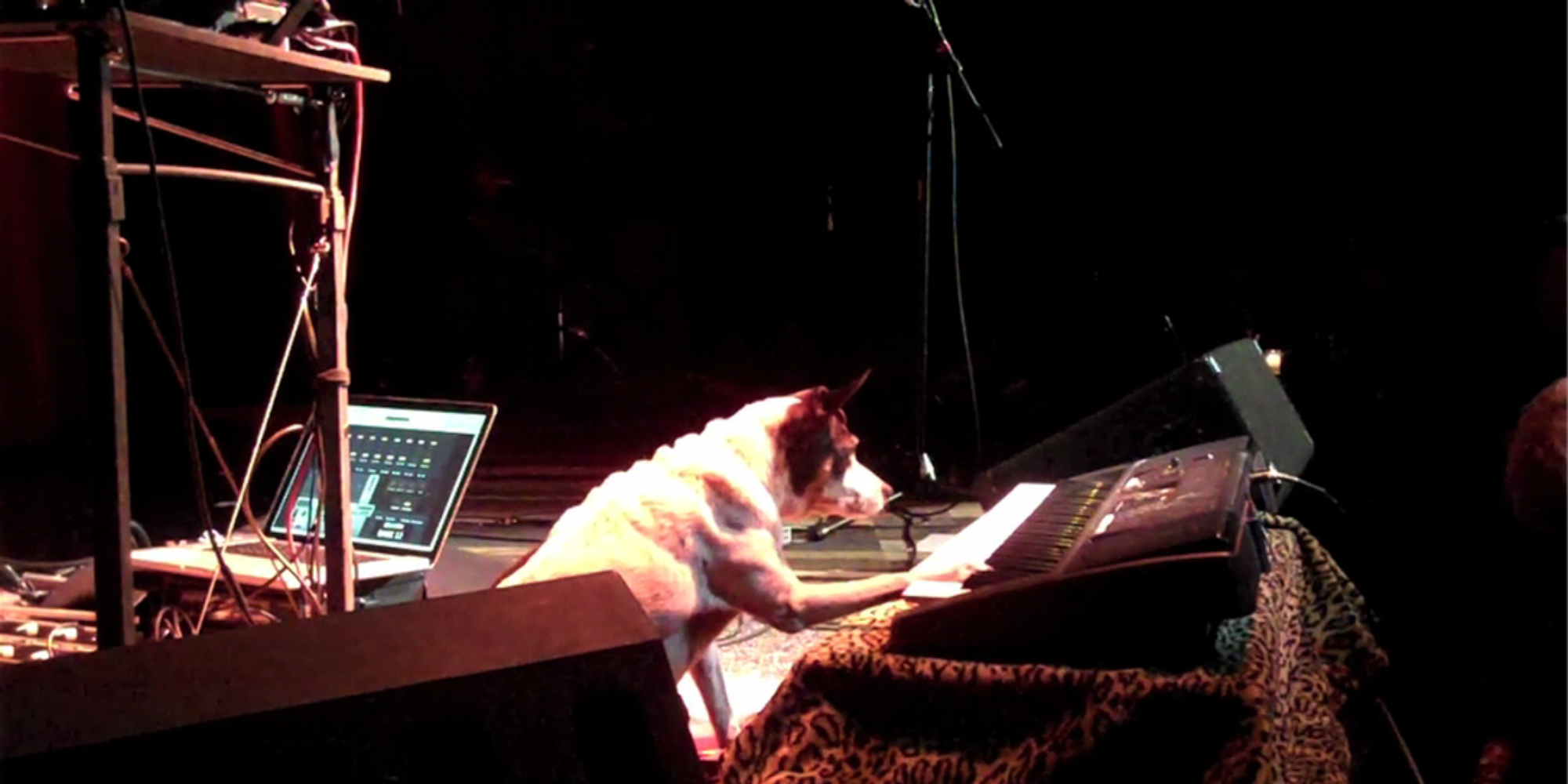 In addition to her career as a musician and singer, Laurie Anderson has made numerous films and published several books, and her visual works have been presented in major museums around the world. In recent years, she has designed VR installations and composed music for symphony orchestra. In 2021 she was appointed as Charles Eliot Norton Professor for Poetry at Harvard University.
"Laurie Anderson has pursued her evolving artistic practice with a determination borne aloft by joyful, insatiable curiosity. At 75, she continues to mine her observations of the real world equally with imagery summoned from her dreams and imagination to communicate stories rich with symbolism, and replete with irony, bemusement, satire, gentle outrage, plus very her personal brand of speculative futurism."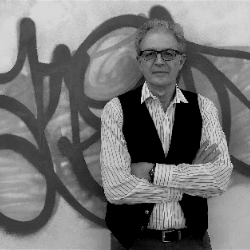 Charles Amirkhanian (US). Composer, sound poet, and producer for radio, concerts, and recordings, was responsible for the first commercial LP release of then-emerging composer Laurie Anderson in 1977. As Music Director of KPFA-FM Radio in Berkeley (1969-1992) and, since 1993, as Artistic Director of Other Minds, a new music organization in San Francisco, he's played a central role in the encouragement and dissemination of the work of experimental composers and performers. He is widely known for his live and fixed media works utilizing speech elements in rhythmic patterns resembling percussion music. His later music incorporates ambient sounds modified with digital sampling, for which he was commissioned by WDR Köln to create such hörspiel works as 'Im Frühling' and 'Metropolis San Francisco'. His music is available on Starkland, New World, and Other Minds Records .
Two concerts with Laurie Anderson will take place in the course of the Ars Electronica Festival. Tickets are for sale now.
Details about the further program of the Ars Electronica Festival 2022 can be found online.