Extraordinary challenges call for extraordinary situations. A key issue that the Ars Electronica Festival 2022 addresses are the contradictions that we are currently experiencing in many aspects of everyday life. For example, these contradictions can be found in the job market, where available positions and the demands of employees clash. One attempt to bridge this seemingly ever-widening gap – or perhaps more accurately, to rise above it – is the treetop talks.
This project, developed together with the Teufelberger company, is intended to create a spectacular meeting zone on a 250-year-old and 40-meter-high plane tree on the JKU campus, where people turn toward each other. And who knows, maybe some will even find a (new) job through conversations at eye level. For all visitors the project invites them to experience and envision together. Martin Honzik, Managing Director of the Ars Electronica Festival and CCO of Ars Electronica, tells us more about this unusual project that focuses on the importance of meaningful encounters in times of crisis.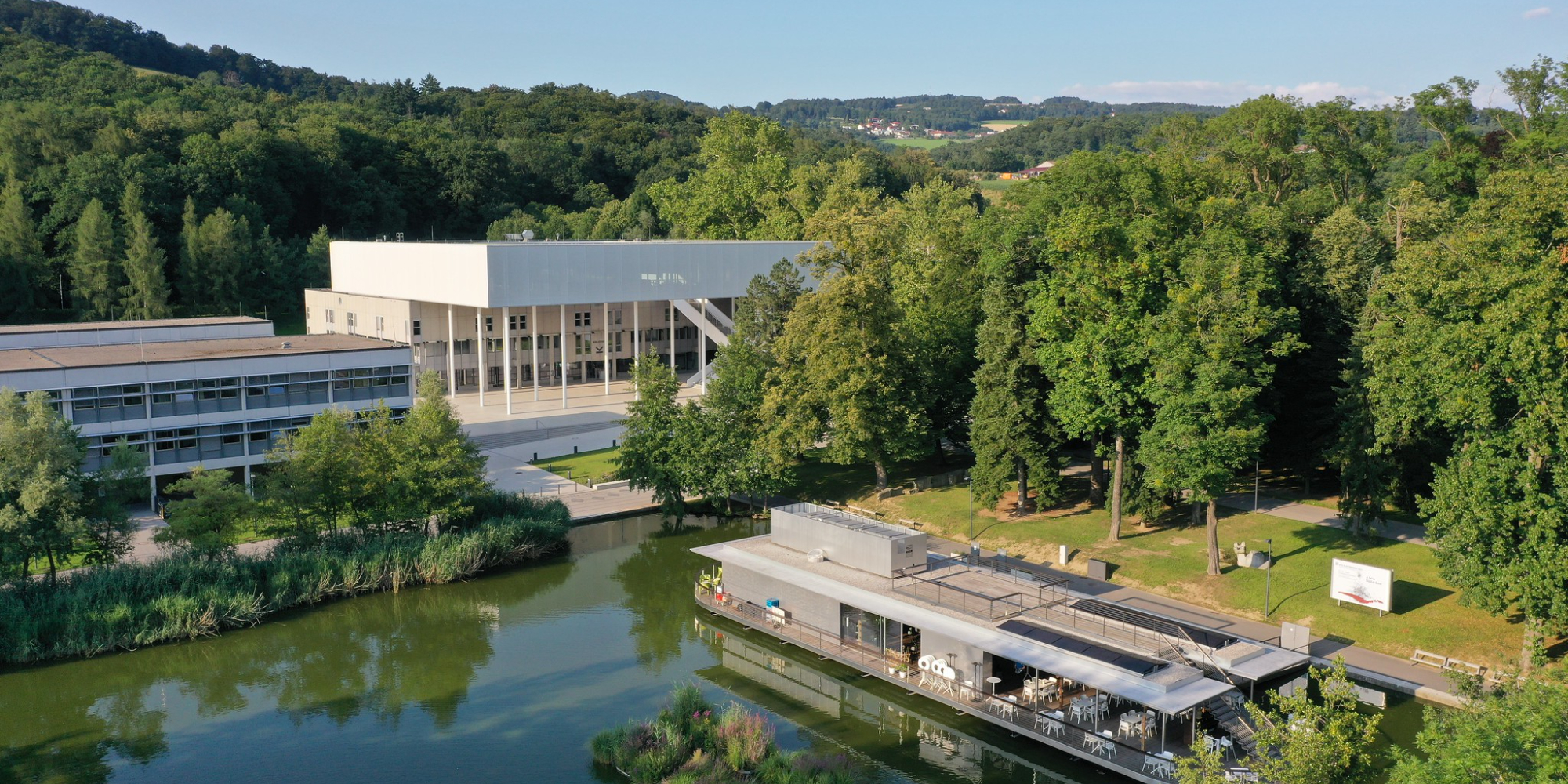 What is the history and basic idea behind the project?
Martin Honzik: We are putting ourselves to the test this year and, from our own point of view, we are playing the game of what role we would take on at Planet B. That means we are asking ourselves how a festival of this size and with an international orientation can be justified at present and in the future. This involves a lot concerning sustainability in the broader sense. On the one hand, in the sense of the ecological footprint, which is considerable for a festival of this size. However, in this context, we also ask ourselves what role the festival's programming can play and what offers to society can be created in the course of it.
Together with Teufelberger we have developed a project, which in its nature follows exactly these guidelines and was created according to them. In a first cooperation between 2 partners the respective potentials and needs of each party have to be well coordinated. Basically, the beginning of this cooperation was the simple enthusiasm towards the diversity of Teufelberger's product range. This was followed by the quick realization that there are world championships in tree scrambling, that Teufelberger is a worldwide supplier in this respect and that this know-how would be at our disposal. The discussions with Teufelberger focused a lot on our bizarre present, on the many aspects that are more divisive than unifying, on the contradictory nature of our time, and in this context also on the fact that part of this contradictory nature is also the peculiar situation on the labor market. There is no lack of offers and likewise no lack of job seekers, yet there is less and less togetherness. These two major aspects, that is one of Teufelberger's core businesses, together with the theme of a society that tends to seperation, quickly gave a meaning and a working title to the joint project. The aim was to offer qualitative, alternative and exciting encounters at the festival.
"We want this cultural event to be a protected zone where contradiction can be explored and tested in very unique encounters."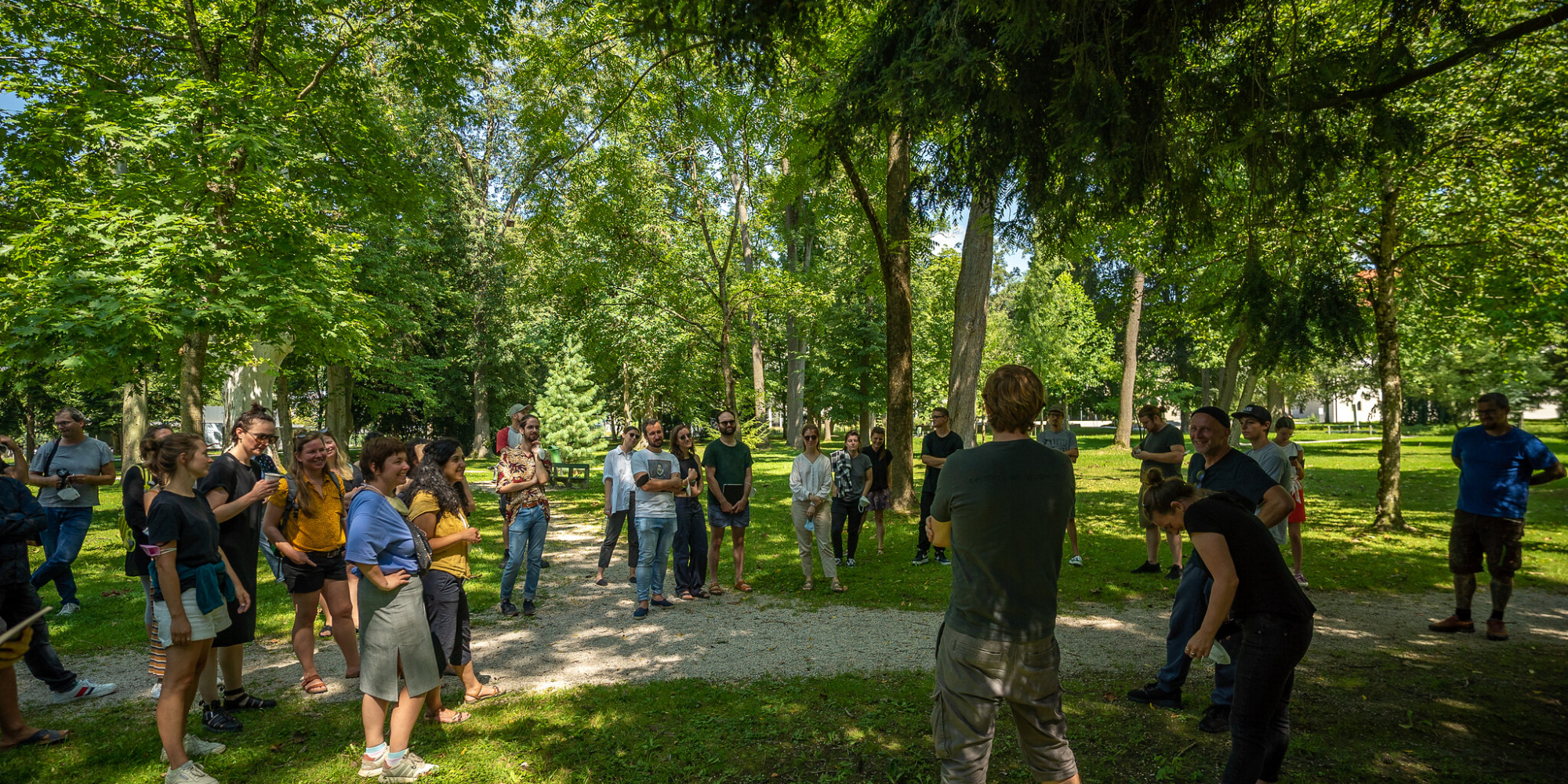 That sounds very exciting. What exactly do you want to achieve with the treetop talks??
Martin Honzik: Basically, it is about the collective experience, the common 'overcoming' of a situation that has no ordinariness. There is also a certain exclusivity that is offered to those who dare to climb the tree as a duo, experience it together and get to know each other in a completely different way in this special situation. For us, this project certainly also contains a metaphor that change is only possible with one's own active participation and that changing one's own attitude or one's own physical position can lead to completely new perspectives and approaches to solutions. To make a common horizon into a complex future collectively experienceable is basically the core of the matter:
"To bring people in contact with each other in a way that different opinions and points of view are seen as quality and value, and that the emerging discourse becomes part of our cultural identity and our democratic self-understanding again."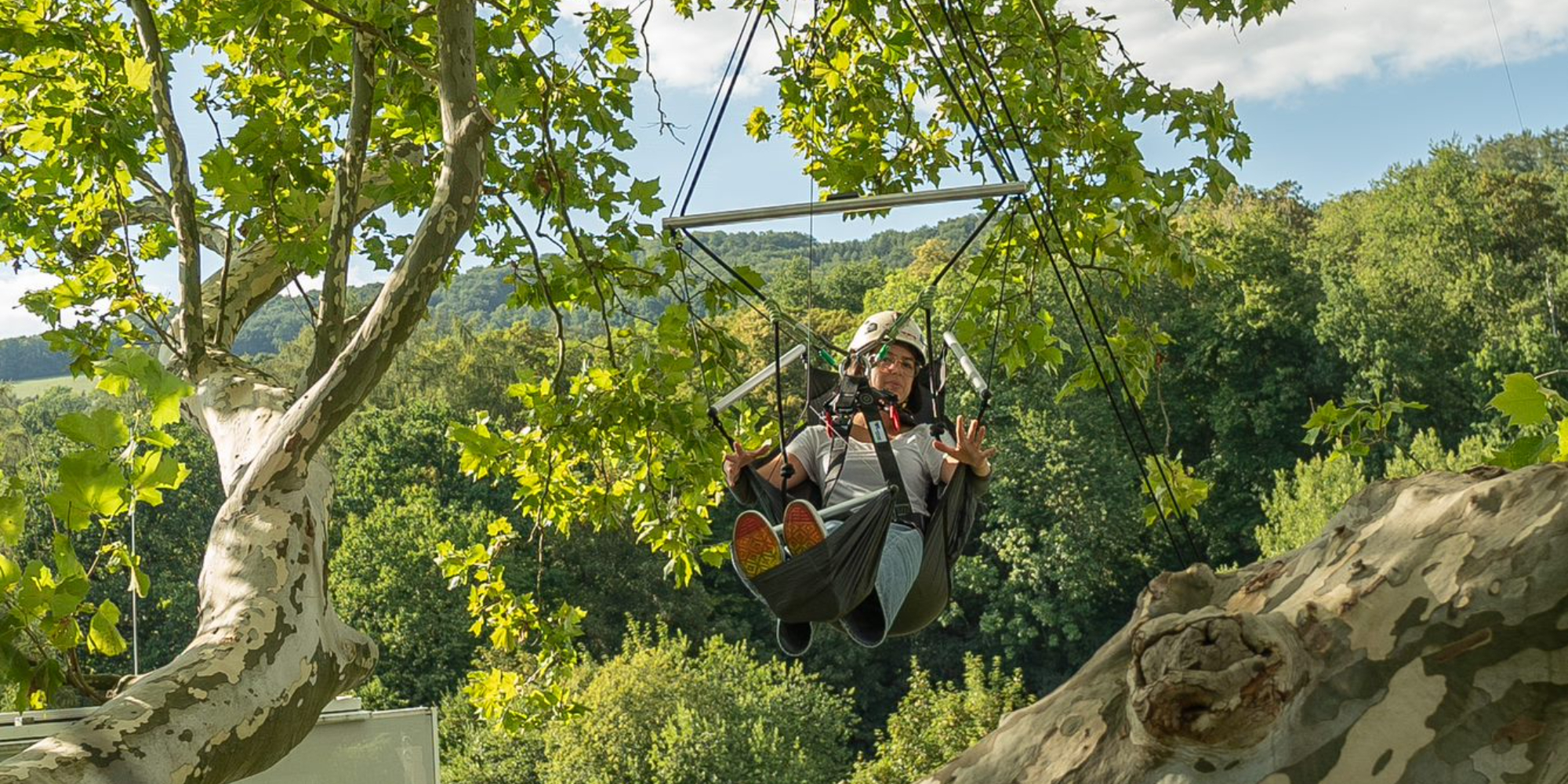 How does the project try to bridge the gap that exists between demands and available offers, or simply between employers and employees?
Martin Honzik: This approach originates in the intensive cooperation talks with the AMS and presents itself as an attempt. It is an attempt to offer a festival, a cultural event of media art, as a public space in which we prepare special places of encounter where questions and conversations arise that lie outside the ordinariness of the usual and yet have great relevance. We try, so to say, to generate a common horizon through this situation, where the questions we ask ourselves about the future become generally relevant questions, and thus the traditional role models cancel each other out to a certain extent, and ideally a certain eye level is created. As the horizon referred to is a future that is by all means a joint one. It would certainly be too ambitious to set the resolution of a class struggle that has grown over centuries as the goal of the festival. But it is also certain that a festival is that unusual a place that we are curious to see what results the conversations and encounters that arise there will lead to.
So, could the treetop talks have an impact on other areas of life as well?
Martin Honzik: If this could be proven to happen, it would be fantastic! This question brings us back to the basic question of the festival: What social role do cultural and art festivals play in the present, but also in a future that will come up with ever new challenges? What impact does art in fact have on others and their lives? Again, art does not want to take over the tasks and responsibilities of others. But it can, just like the treetop project, offer a space that visitors can enter. It is always important that the entering happens casually, that those who enter move with the necessary openmindedness. If this happens, many things can take a different course, many things can be viewed differently.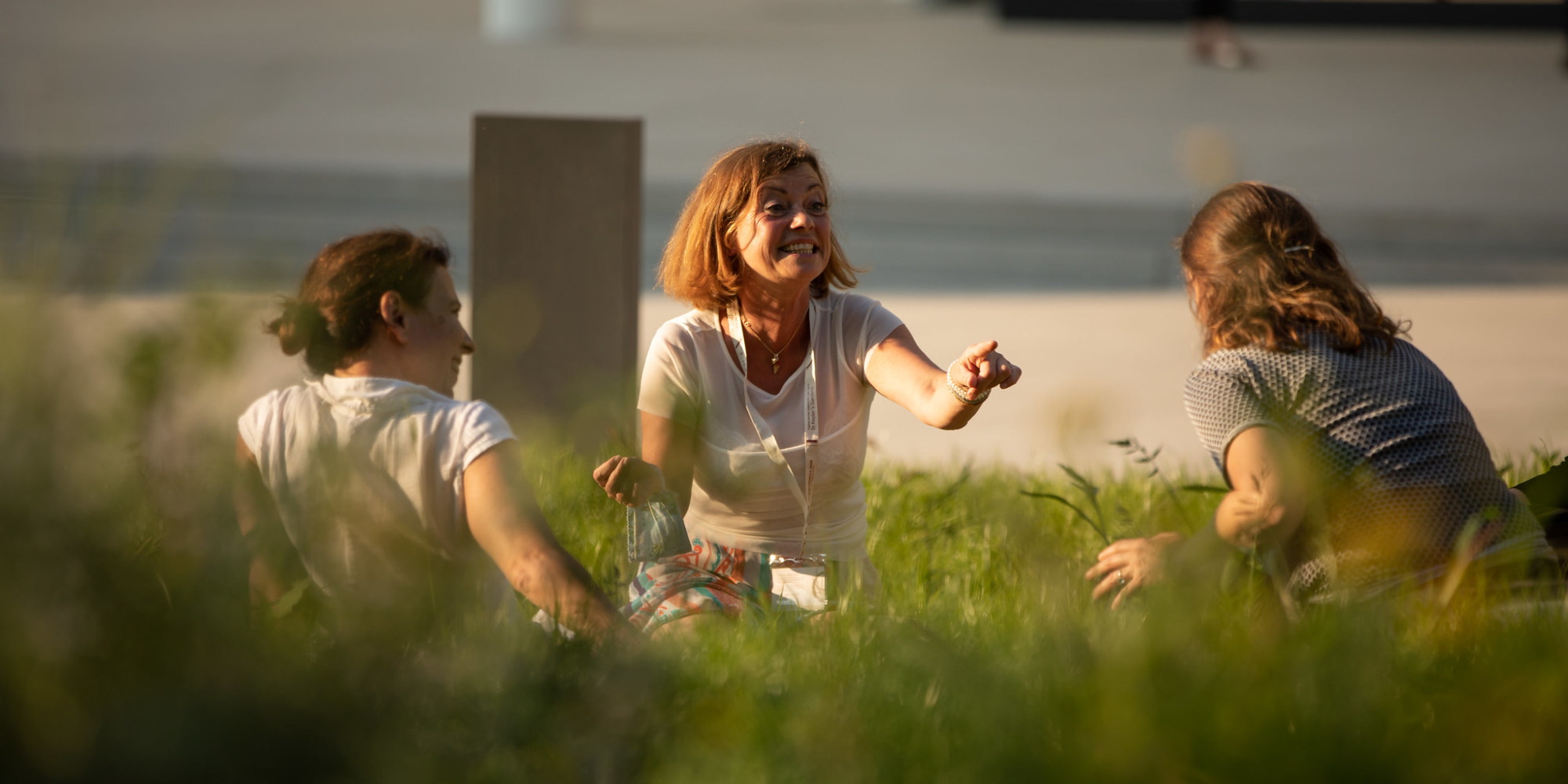 To what extent can the approach of meeting at eye level and getting to know other perspectives help to reduce social dissonance in general?
Martin Honzik: The loaded term 'eye level' has a lot to do with balancing and leveling out societal role models. Another interpretation of 'eye level' could be to engage with one's opposite, to be interested in the world of the other and to see the perspectives of others as an extension of one's own. This could allow attributes such as appreciation, solidarity, loyalty and respect to return to the forefront of social values and, to some extent, become a social currency.
"Whatever methods are chosen in order to be able to master the dimension of the challenges, it will only work by way of the greatest possible 'commonality'.  If culture or a festival can contribute to this, it is already very sense-creating and also underpins the role of art and culture in our society in the first place."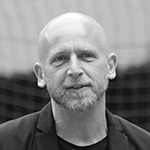 Martin Honzik is an artist, CCO of Ars Electronica Linz, and Managing Director of the Ars Electronica's Festival, Prix and Export. He studied visual experimental design at Linz Art University (graduated in 2001) and completed the master's program in culture & media management at the University of Linz and ICCM Salzburg (graduated in 2003). Besides being independent Artist in several art projects, he joined the staff of the Ars Electronica Future Lab as a researcher, in 2001, where, until 2005, his responsibilities included exhibition design, art in architecture, interface design, event design and project management. Since 2006, Martin Honzik has been Managing Director of the Ars Electronica Festival, the Prix Ars Electronica, the Exhibitions in the Ars Electronica Center and Ars Electronica Export. He has been curating a considerable amount of international Exhibitions in the context of Art, Science and Technology. Additionally, he became CCO (Chief-Curatorial-Officer) of Ars Electronica Linz in 2021. 
The treetop talks are part of the 2022 Ars Electronica Festival program. Details will soon be available online.