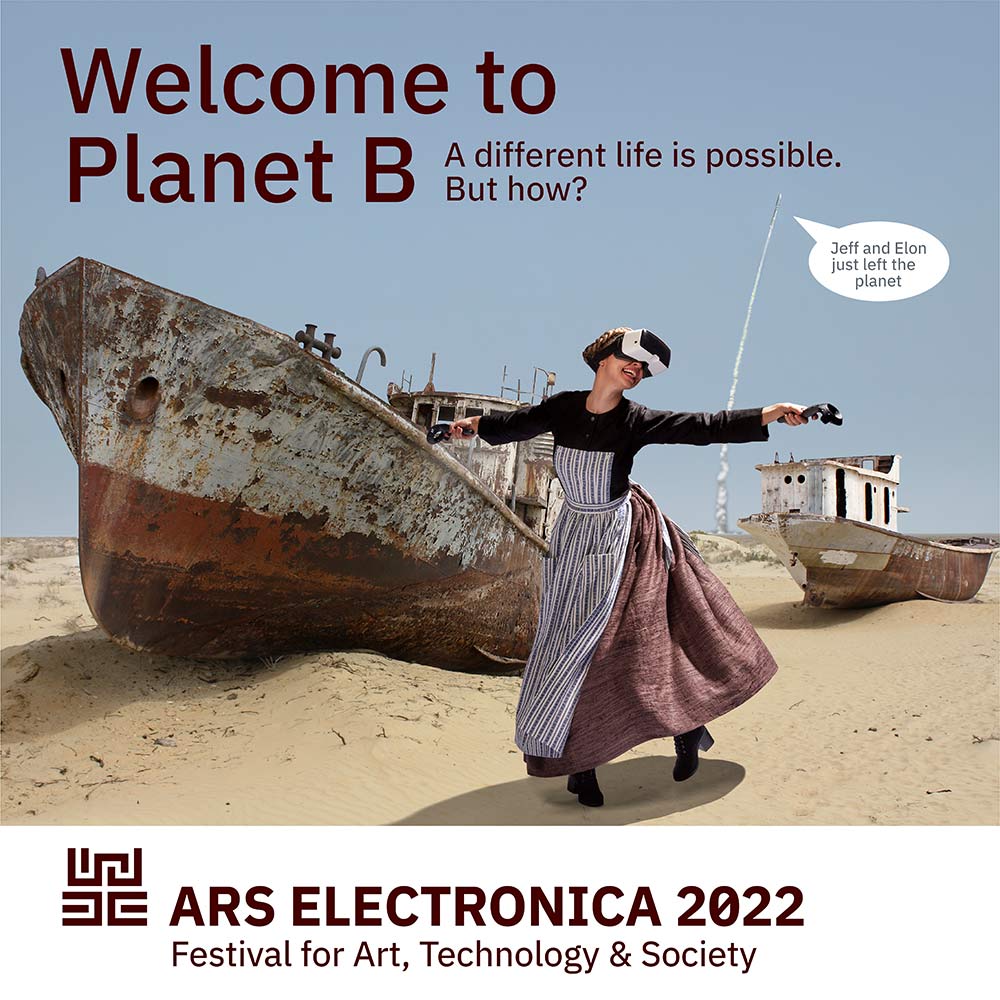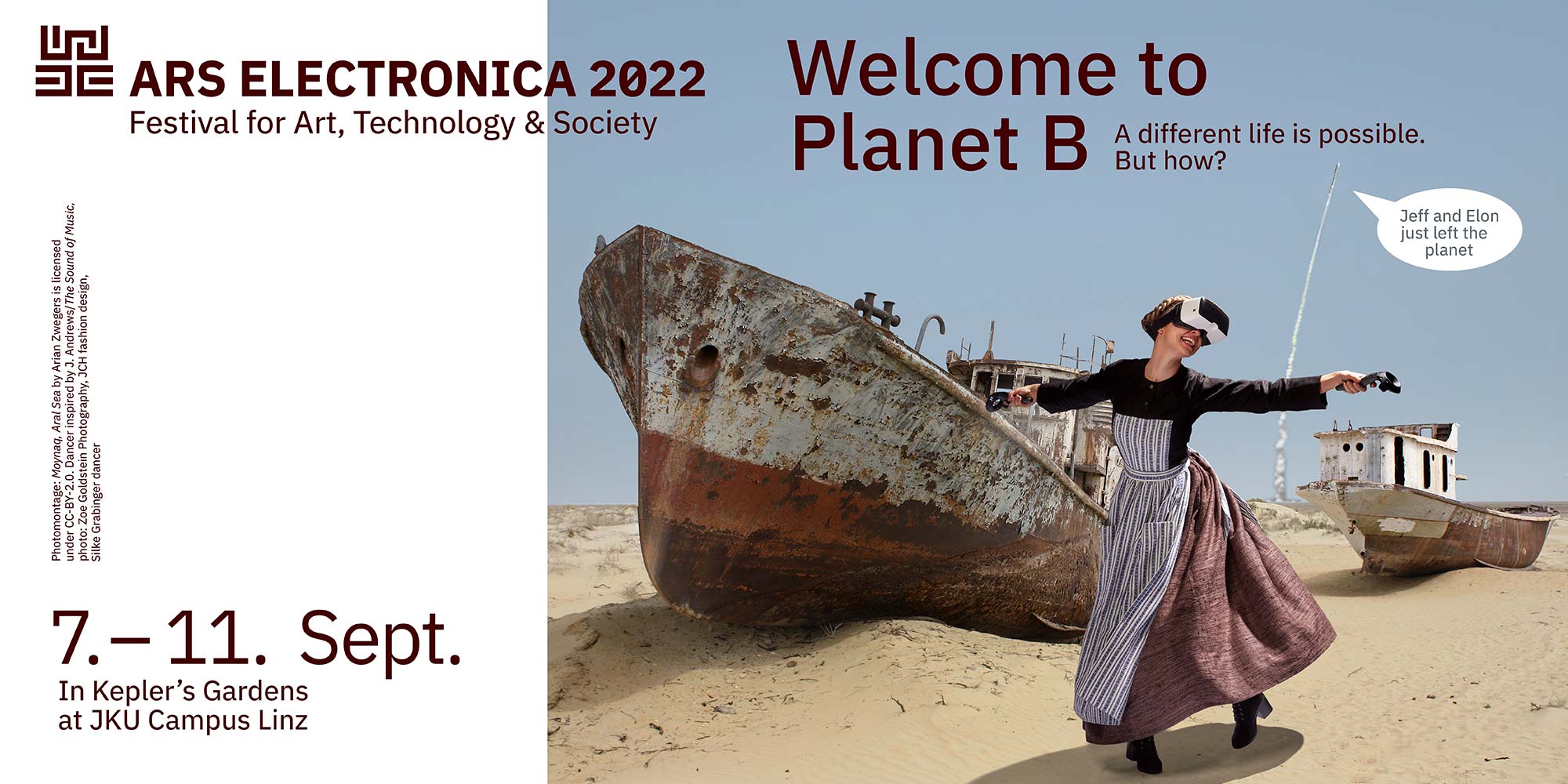 From September 7 to 11, 2022, Linz will once again host a "Festival for Art, Technology and Society" where participants from science, business, the creative and art scenes from the local region and around the world will contribute their perspectives.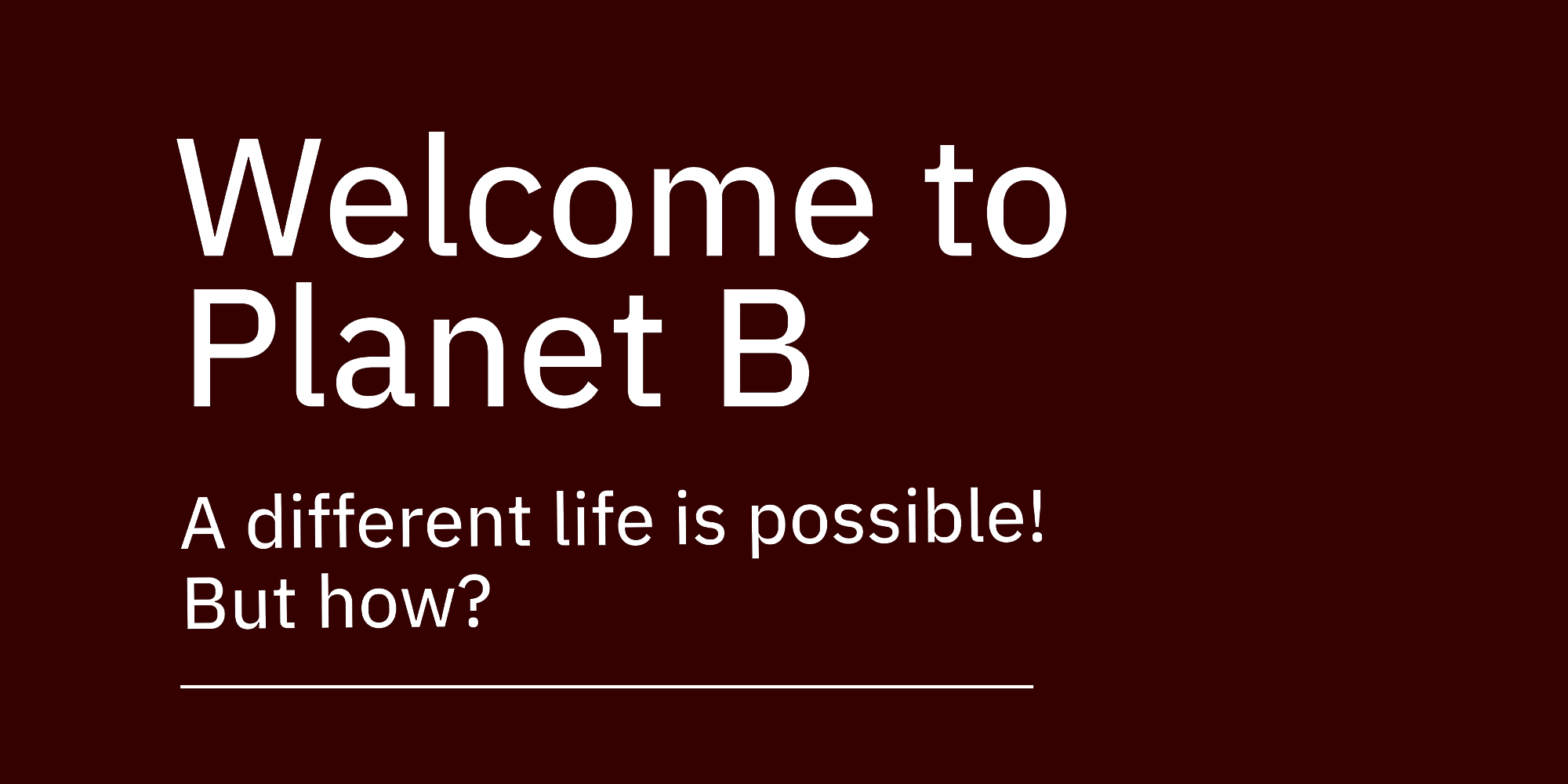 This year's motto invites to a delightful thought experiment: What if we had already mastered the great challenges of the 21st century? How would we then live (together) and what would characterize that society? And last but not least: What would our path there have looked like? What political, social, cultural and technological transformation would we have moved forward with, and how?
More about the theme of 2022 Ars Electronica…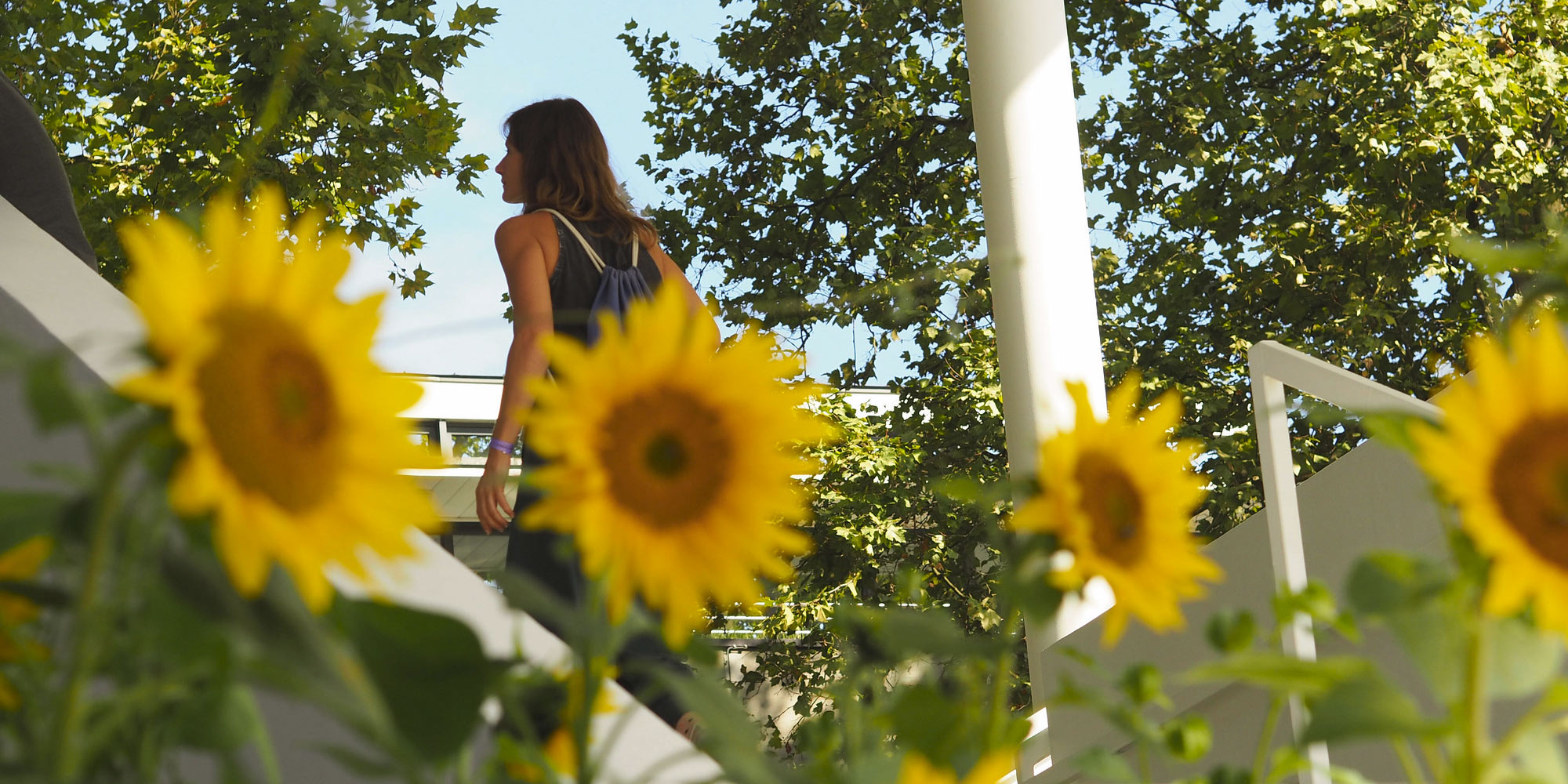 What would a festival like Ars Electronica look like on a "Planet B"? In our opinion, it's a certified "Green Event" with everyone—hosts, participants and visitors—working together to make its ecological footprint as small as possible.
Read more…
| | |
| --- | --- |
| April 7, 2022 | Announcement of the Festival Theme |
| June 13, 2022 | Announcement of the winners of the 2022 STARTS Prize |
| June 20, 2022 | Announcement of the winners of the 2022 Prix Ars Electronica |
| mid-July 2022 | Advance ticket sales start |
| September 7-11, 2022 | 2022 ARS ELECTRONICA FESTIVAL |
Exhibitions
Ars Electronica is one of the world's top addresses for media art. At the festival you will meet the Who Is Who of the international media art scene as well as young shooting stars who are just starting to make a name for themselves. You can see their outstanding artistic works in numerous exhibitions that attract a lot of attention every year. First and foremost, we would like to recommend the CyberArts Exhibition, where you can see the best media art works of the year, awarded by the international jury of the prestigious Prix Ars Electronica. Another "must" is the large exhibition on the festival's respective annual theme, which always presents artistic positions in a spectacular way. Be inspired by groundbreaking collaborations between science, technology and the arts in the STARTS Prize Exhibition! Every year, several dozen international universities use Ars Electronica as a platform and showcase and present the impressive results of their educational programmes at the interface of art and technology in the Campus Exhibition.
Concerts
Concerts are a constant in the programme of every Ars Electronica. Enjoy a unique mix of concerts, performances and DJ sets that will fascinate you with the virtuoso skills of the protagonists. Once again, chief conductor Markus Poschner and his Bruckner Orchestra will perform one of the five evenings of the festival.
Screenings
Every year since 1987, the Prix Ars Electronica has been searching for the world's best computer animations. An exquisite selection of these can be seen during Ars Electronica in the form of the specially curated Animation Festival. Equally extraordinary is the lineup we'll be showing you in the Ars Electronica Center's Deep Space 8K. On 16 by 9 metre projections on the wall and floor, artists from all over the world stage visual worlds in 8K resolution that will blow your mind. Guaranteed!
Conferences
Ars Electronica offers you an almost endless range of exciting talks, lectures and conferences on the central questions of our future. The large, two-day symposium on the festival's annual theme brings together respected experts and pioneers from the fields of science, art, design and technology. Everything revolves around innovation for and from Europe at STARTS Day, which features creative minds and groundbreaking cooperation projects between science, technology and art. Parallel to the CyberArts Exhibition, you can listen and meet the winners of the Prix Ars Electronica's Golden Nicas at the Prix Forums. The Expanded Animation Conference discusses trends in computer animation outside the mainstream. And much more…
Open Labs and Workshops
Trying things out, experimenting, touching, grasping – hands-on is our invitation, indeed our call to you! Whether it's watching artificial intelligence "think", training self-driving cars, programming robots, 3D printing or working on your own DNA with genetic scissors – at almost all of our festival locations you'll find open labs and workshops where you can discover all kinds of new territory under the guidance of artists and scientists!
CREATE YOUR WORLD
Visit Ars Electronica's future festival for the next generation with your family! CREATE YOUR WORLD is a platform for creative projects, a playground for offbeat ideas, a laboratory for exciting experiments and a forum for constructive activism. This is where young and young-at-heart tinkerers, those with a thirst for knowledge, future enthusiasts and doers meet to exchange ideas with others as well as like-minded people, to try out new technologies and to forge joint plans. So: come, be inspired, join in!
Ars Electronica in Linz
Harbour dock, industrial site, mine tunnel, monastery, former mail distribution centre, university campus – every Ars Electronica goes outside, into the city. In 2022, the Kepler Gardens on the campus of Johannes Kepler University Linz will once again become the festival's hotspot!

Industrial city. University city. UNESCO City of Media Arts. 208,000 people live and 200,000 work in Linz. Technology, natural sciences, art and design are the most important location factors – an environment that ideally supports Ars Electronica and, vice versa, constantly receives new impulses from Ars Electronica. The only constant in the city is change, the perspective of all involved always directed forward, into the future. The art and creative scene is part of this dynamic and has been shaping Linz's development for decades.
This was the "2021 Ars"