Anyone who attended the 2022 Ars Electronica Festival probably stumbled across the fictional trials of the International Environmental and Climate Court. These hearings were a highlight of the festival, and especially of the Festival University, and showed one thing very clearly: even seemingly simple questions about climate and socially relevant issues often don't have such simple, unambiguous answers. We have to discuss together, listen and stand up for social as well as climate political values. Water, migration and energy – these broad issues were prepared by the students of the Festival University 2022. Divided into applicants and defendants, arguments were then presented, explained and substantiated. For those who were not able to attend a court hearing, or would like to revisit this event, here is a brief review.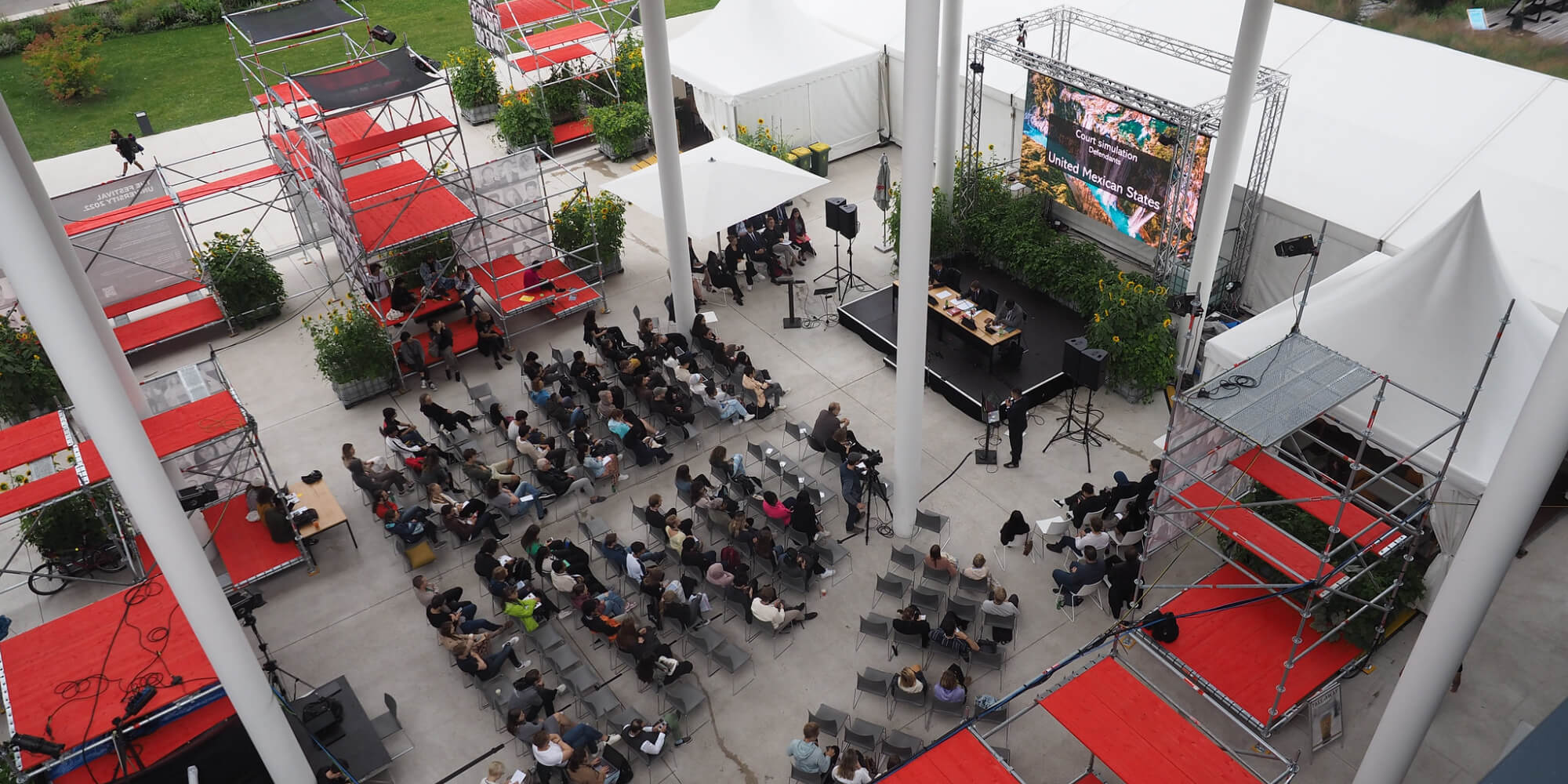 First of all, on Friday of the Ars Electronica Festival, the topic of water was dealt with. A student leads through the program and explains the sequence of events: the fictional court hearing opens with a 15-minute opening speech-first by the applicants, then by the defendants. This is followed by a 30-minute presentation of evidence with witnesses and a 30-minute question-and-answer session. Then there is a lunch break. In Intervention 2, each team has an additional 30 minutes to present evidence or witnesses and conduct an interrogation. Closing statements by the petitioners and defendants and, finally, an overview of the argument and a final decision by the judges conclude the day of hearings.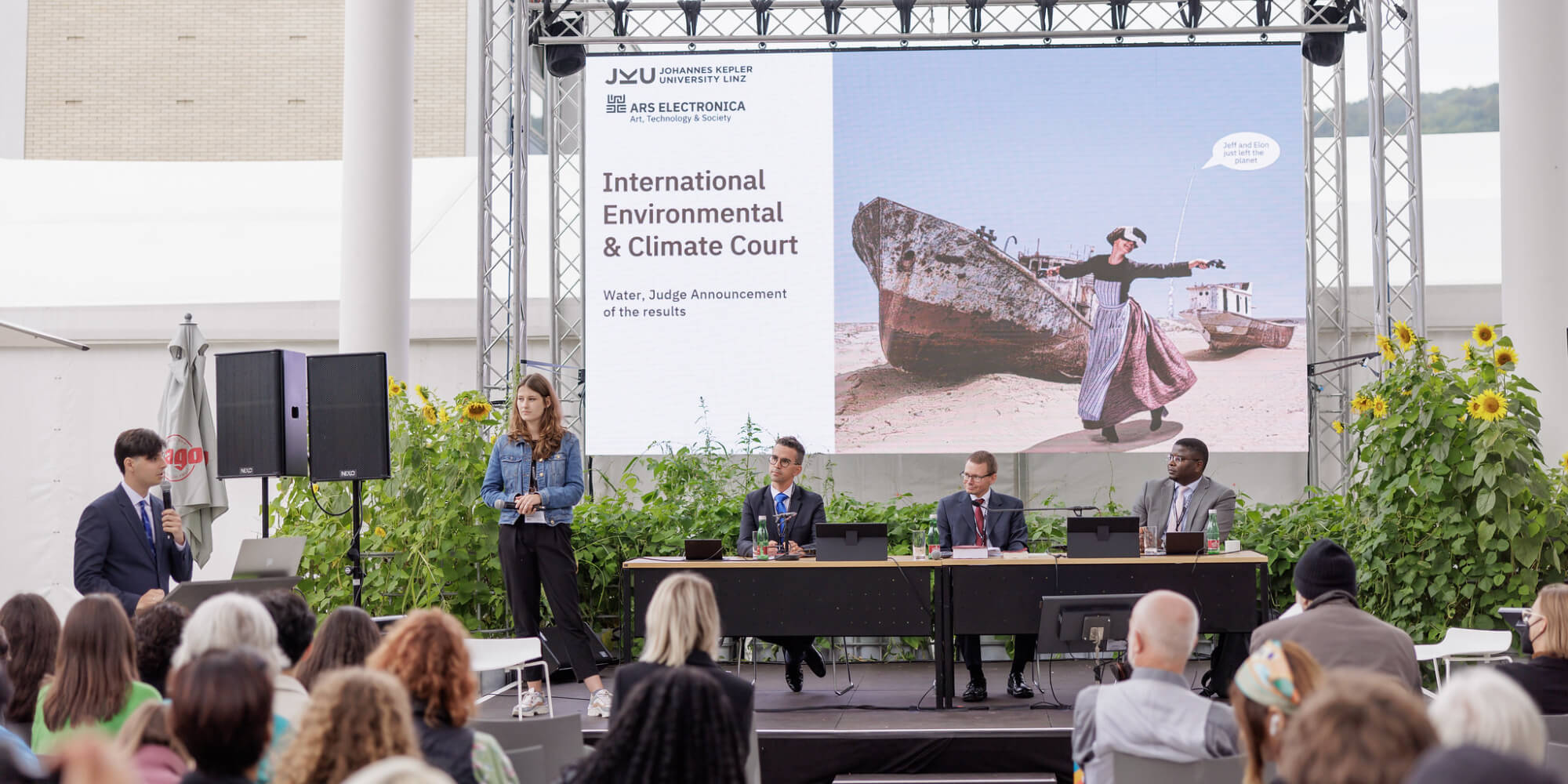 The student now asks the judges to come on stage. On the first day, these are Prof. Mathis Fister, University Professor at Johannes Kepler University, Andreas Safron, Climate Change Adaptation Manager, and Dr. Eduardo Kapapelo with a background in climate change and human rights. They introduce the applicants: Roberto Ochoa, Guadalupe Jiménez and Esteban Julio Ricardo Montoya de la Rosa Ramírez. A presentation by 3 students is intended to introduce the audience to the subject matter. "This is just an illusion", they emphasize.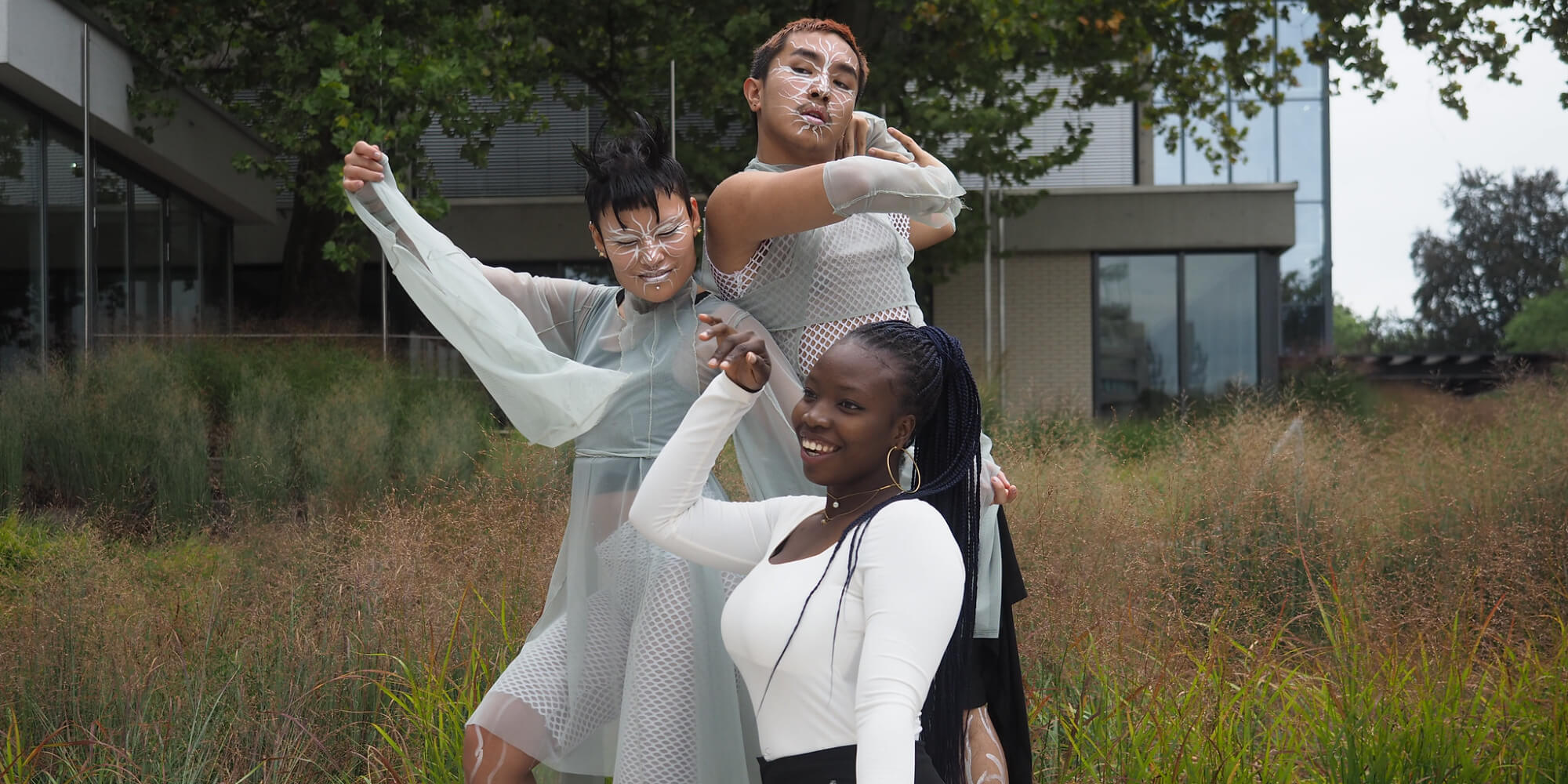 Then the court session is about to begin! Our petitioners are suing the government of Mexico for a water policy under Article 4 of the International Charter of Environmental Fundamental Rights that is sustainable and secures potable water and water for agricultural use. They are demanding a ban on the sale and monopolized use of national water resources by foreign companies and fines for all national and local entities that do not comply with these regulations. In addition, to ensure the sustainability of the regulations, fines should be invested in clean water initiatives and infrastructure to produce clean drinking water.
However, in which situation do our applicants find themselves? Students slip into the roles of Roberto Ochoa, Guadalupe Jiménez and Esteban Julio Ricardo Montoya de la Rosa Ramírez and bear witness – about their situation, about life in Mexico.
Roberto Ochoa (42 years old) is a Mexican farmer. Recently, he has been experiencing a diminishing supply of water for watering his corn fields. Mr. Ochoa believes that the reduction in water supply is related to the fact that the state has granted too many licenses to foreign companies, allowing them to buy and use Mexican water. Due to losses from increased prices, selling his commodity to an international agricultural conglomerate may be his only option. This would have fatal consequences for him and his family as well as for Mexico's biodiversity, as the company would be growing an optimized, non-native variety of corn. Mr. Ochoa is supported by the Agave Tequilana Corporation (ATC, Mexico), an organization whose goal is to preserve the country's natural water reservoirs for local production and prevent the sale of water rights to foreign companies.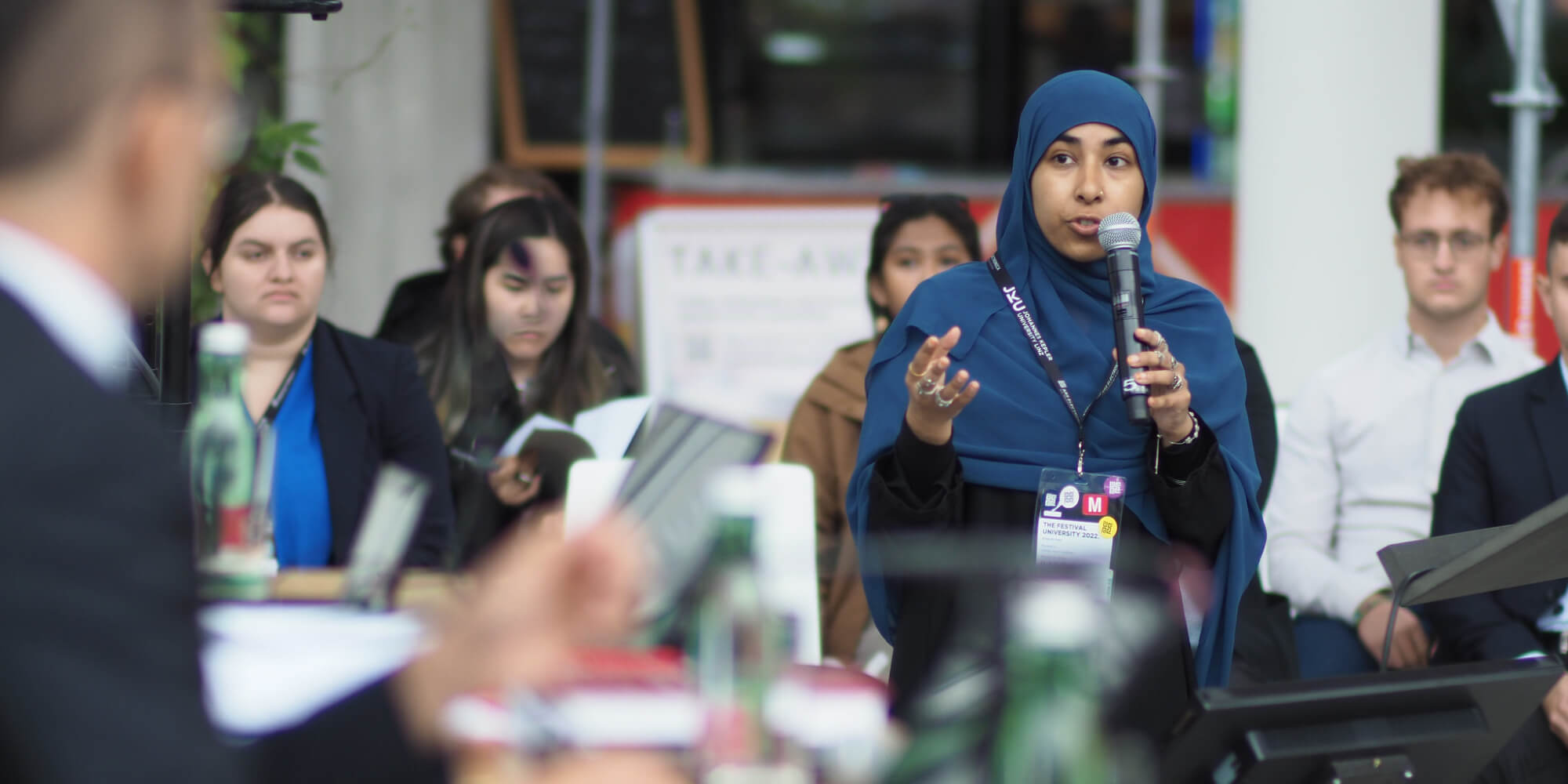 Guadalupe Jiménez (40 years old) lives in the Mexican state of Chipas and has suffered from diabetes for 9 years. For years, the Mexican government has been signing contracts with international beverage companies that produce soft drinks, giving them access to the region's water supplies at very low prices. Thus, water scarcity is one of the biggest problems in one of Mexico's regions with biggest water availability. In Chiapas, 76.4% of the population lives below the poverty line; they cannot afford safe, bottled drinking water and therefore turn to a cheaper good: soft drinks. Because of this trend, cases of diabetes have skyrocketed in recent years. Sometimes the children also drink cloudy and unsafe tap water and then suffer from stomach aches, diarrhea and fever, causing them to miss many days of school.
Mrs. Jiménez is a widow with two children (10 and 12 years old) and her mother (62 years old) to support. She has therefore mainly resorted to soft drinks in recent years, reserving the small amounts of water she could afford for her family. She is unable to pay for treatment for her diabetes and now fears that she will soon suffer the same fate as her husband, who died as a result of diabetes and heart disease.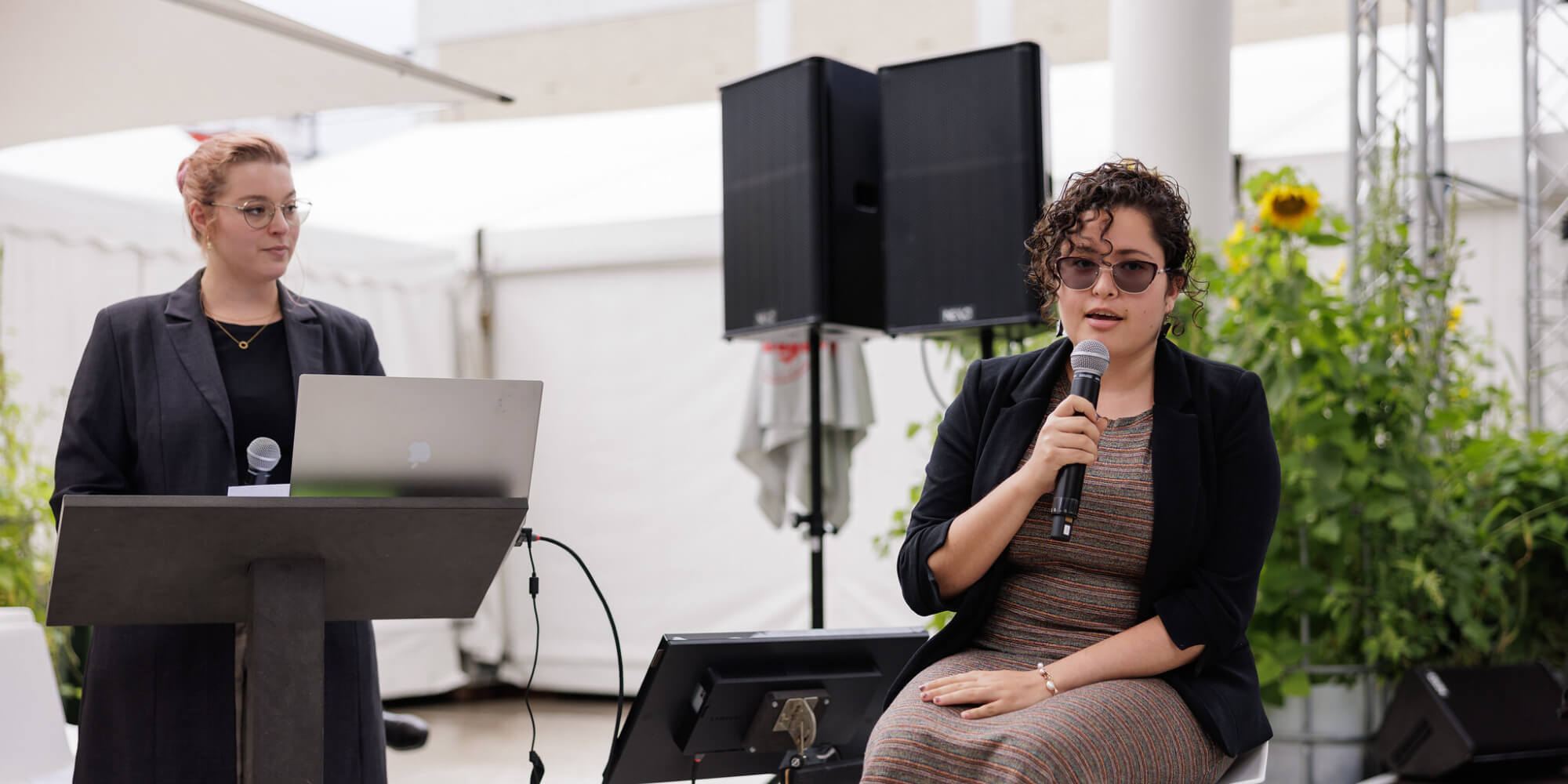 Esteban Julio Ricardo Montoya de la Rosa Ramírez (68 years old) is a former government official who resigned from office 12 years ago due to increasing corruption in the political environment. He is suing the Mexican government for its poor management of water resources, which has led to irregular allocation of water nationally. In Mr. Ramirez's community, this behavior, often associated with corruption, is evident in the form of luxury beach resorts. These resorts are owned by foreign companies that have been licensed by the local government to use local water resources to boost tourism in the region. In reality, however, the resorts employ locals exclusively for low-wage jobs, while the best-paying positions are always reserved for foreigners hired directly by the companies' directors.
The defendants respond in detail to the allegations and problems presented by the applicants. They want to work with the government and companies to solve the water shortage and work for the common good and on a larger scale. They clarify and reinforce their intentions and ideas with statistics, graphs, and detailed plans.
After considering all the arguments – which consist of oral statements as well as facts and statistics to support them – the judges come to a conclusion. Both the claimants' team, called Team H2022, and the defendants' team, Team Wa-Wa-Wa-Water, have raised important points, thus both sides leave the court hearing as winners.
The fictional court sessions on the following days proceed similarly. On Saturday, the topic of migration is addressed. The two judges who supported Mathis Fister on the previous day are replaced by Barbara Simma, a judge at the Federal Administrative Court, and jurist Peter Hammer. The petitioners on this day are Fiji, which is struggling with rising sea levels, and Pakistan, which is suffering from flooding and drought due to heat waves. They are suing Australia – a country with high CO2 emissions, unwilling to change its environmental regulations and with a complicated migration process. The trial raises the question of how to deal with countries that themselves contribute massively to climate change, yet reject asylum claims from people forced to flee their homes because of climate change. Australia's defenders reject the accusations, but in the end have to admit defeat. The judges announce: Team Supercontinent, the applicants, win the case against Team Across Rivers, the defendants.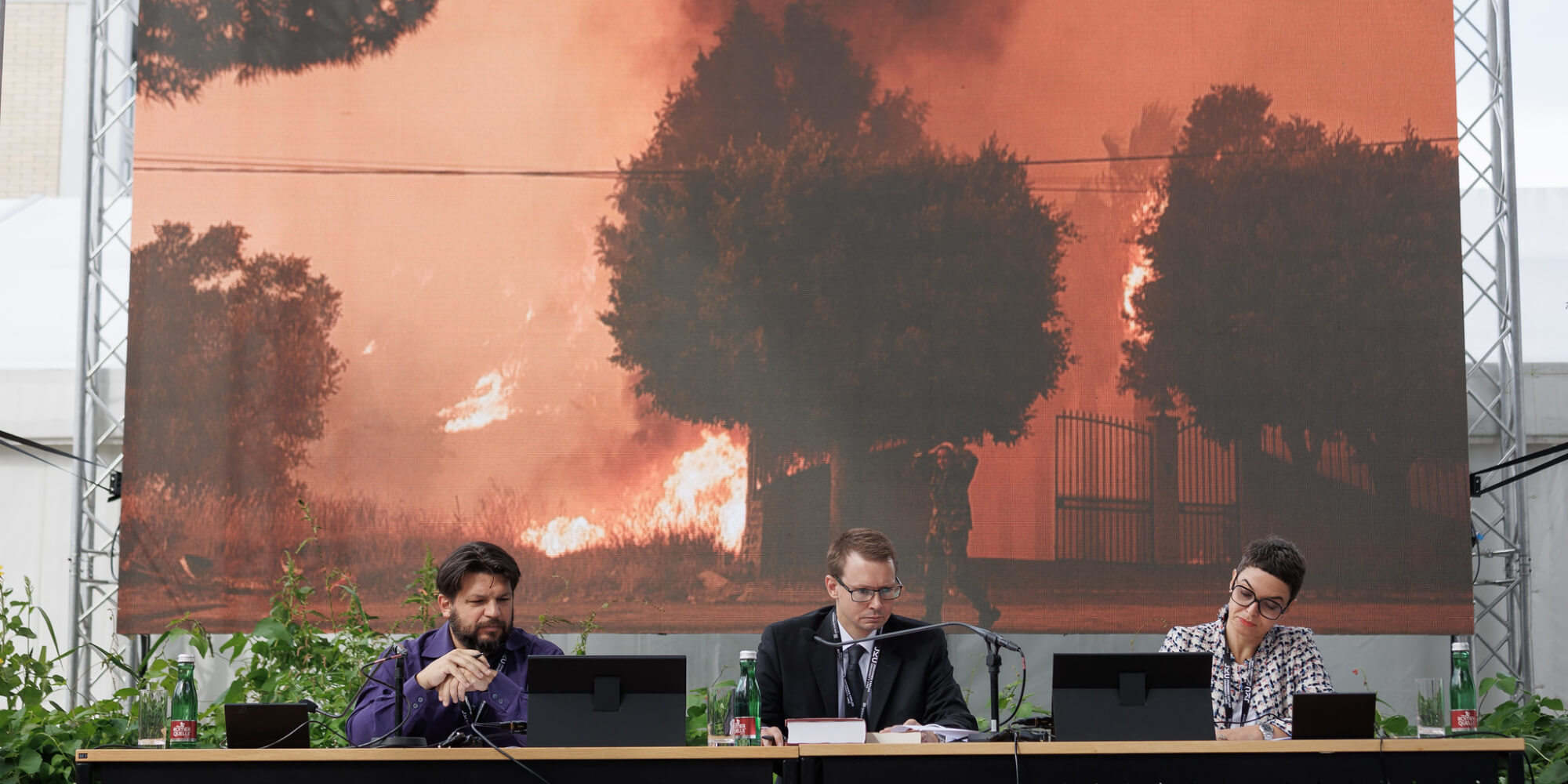 On Sunday, the International Environmental and Climate Court finally focuses on the topic of energy. Mathis Fister is now supported by Mike Artner from Fridays for Future, Festival University Student 2021, and Qing Qin, a London-based artist. Representatives of the NGO SOLARE (Strategic Organization & Logistics Advocating for Renewable Energy), that wants to focus on sustainable energy, are suing the EU because it decided to include gas and nuclear energy in the EU taxonomy.
In the case of SOLARE v. European Union, the non-governmental organization successfully argued for the violation of articles 5 and 8. Article 5 of the International Charter of Environmental Fundamental Rights regulates access to green energy. According to it, green energy must come from renewable sources, which is not the case with nuclear and natural gas energy. Article 8 was ruled such that there may be no exclusions to article five. The European Union did not receive a temporary allowance for nuclear and natural gas energies to be considered "green," as there was not a sufficiently-demonstrated energy deficit. A key argument of SOLARE was the EU's six Environmental Taxonomy Objectives. Among these are climate change mitigation, climate change adaptation, sustainable use and protection of water/marine resources, transition to a circular economy, pollution prevention, and protection/restoration of biodiversity and ecosystems. SOLARE was thrilled with the outcome of our trial, as we ultimately proved our main goal. Nuclear and gas energy are not "green" and should not be classified as such within the EU's taxonomy of environmentally sustainable economic activities.
However, due to successful arguments, again both Team Solare and Team Radiant Green were the winners.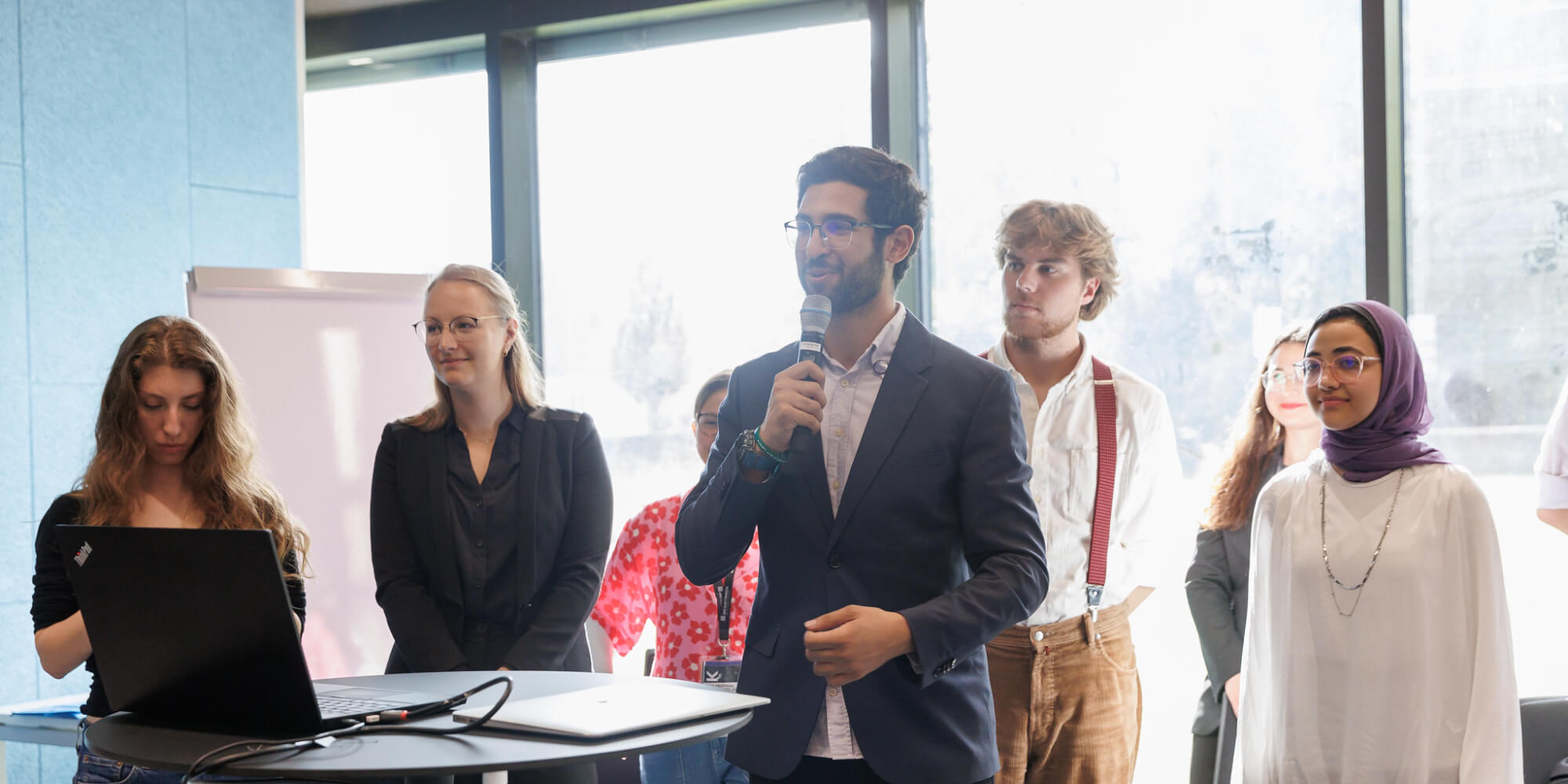 This brings to an end an exciting weekend full of new ideas, confrontation with grievances, and exploration of socially and climate-relevant issues. The International Environmental and Climate Court may only have been a fiction, perhaps even a vision, but it clearly highlights the fact that meeting the challenges of the present and the future requires us to take responsibility – both locally and globally. For example, following devastating floods in the country, Pakistan's prime minister on Friday called for global support in dealing with the consequences of this climate catastrophe, which has exceeded all previous dimensions for the country. You can read more about the topic here or here. For as we can see unfortunately, the grievances discussed are not an illusion.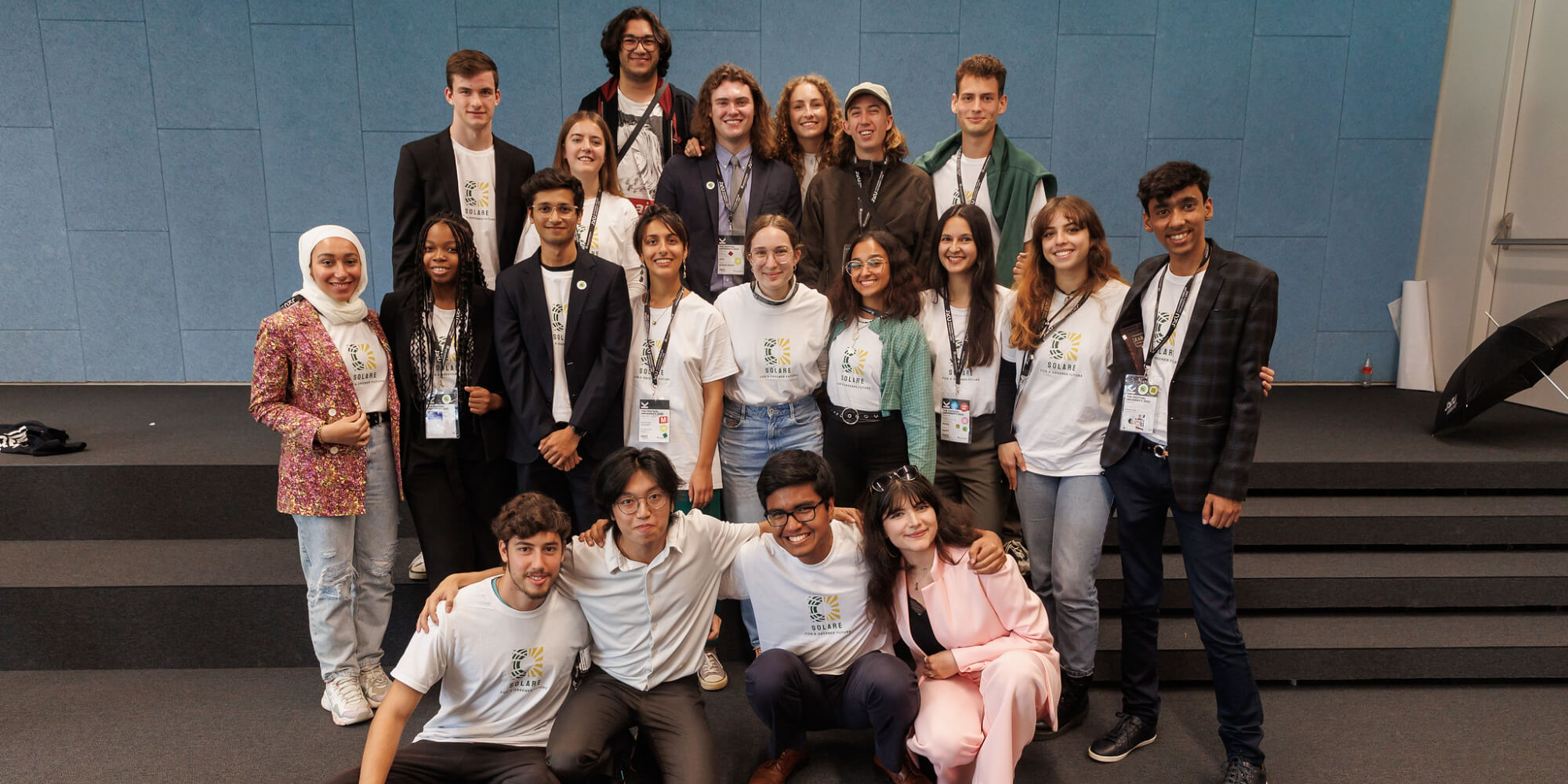 The negotiations of the International Environmental and Climate Court were an important part of Festival University 2022. Here you can find more about this project.