What will mobility of the future look like? How sustainable can it be? How to use AI in designing it? And how can art and culture influence mobility technologies? These questions and more were discussed with families and experts alike at the Future Mobility Lounge – organized by Hyundai Mobility Japan, which is Hyundai Motor Company's Japanese subsidiary, and the Ars Electronica Futurelab.
The event consisted of a talk session with different experts and artists on the mobility of the future, as well as a "Hybrid workshop" where families worked together on a concept. The goal was to combine robot Spot of Boston Dynamics, an affiliated company of Hyundai Motor Company, with different types of objects: from commodities and home appliances to things found in nature like fruit, trees and animals – creating entirely new mobility ideas in the process.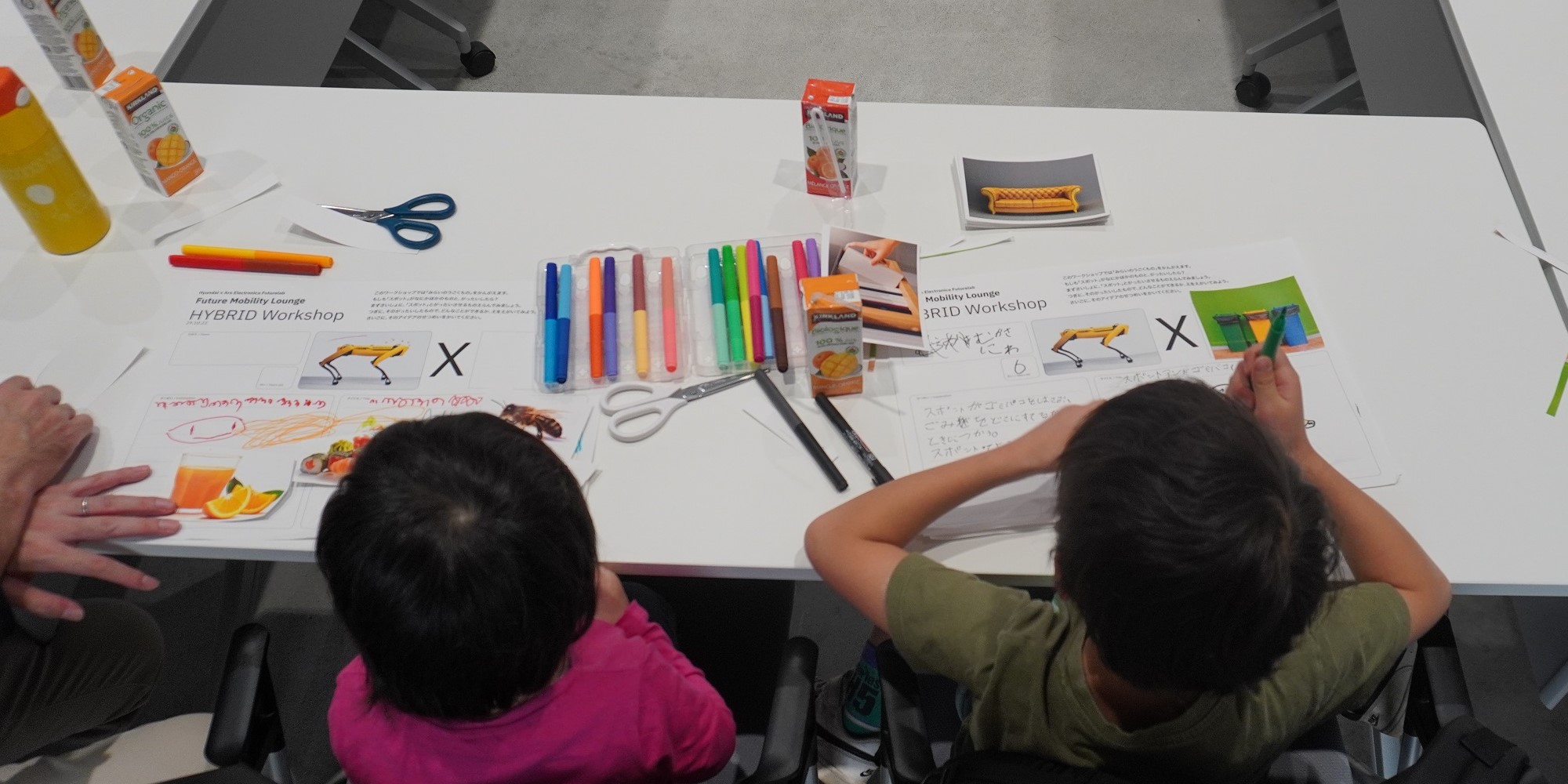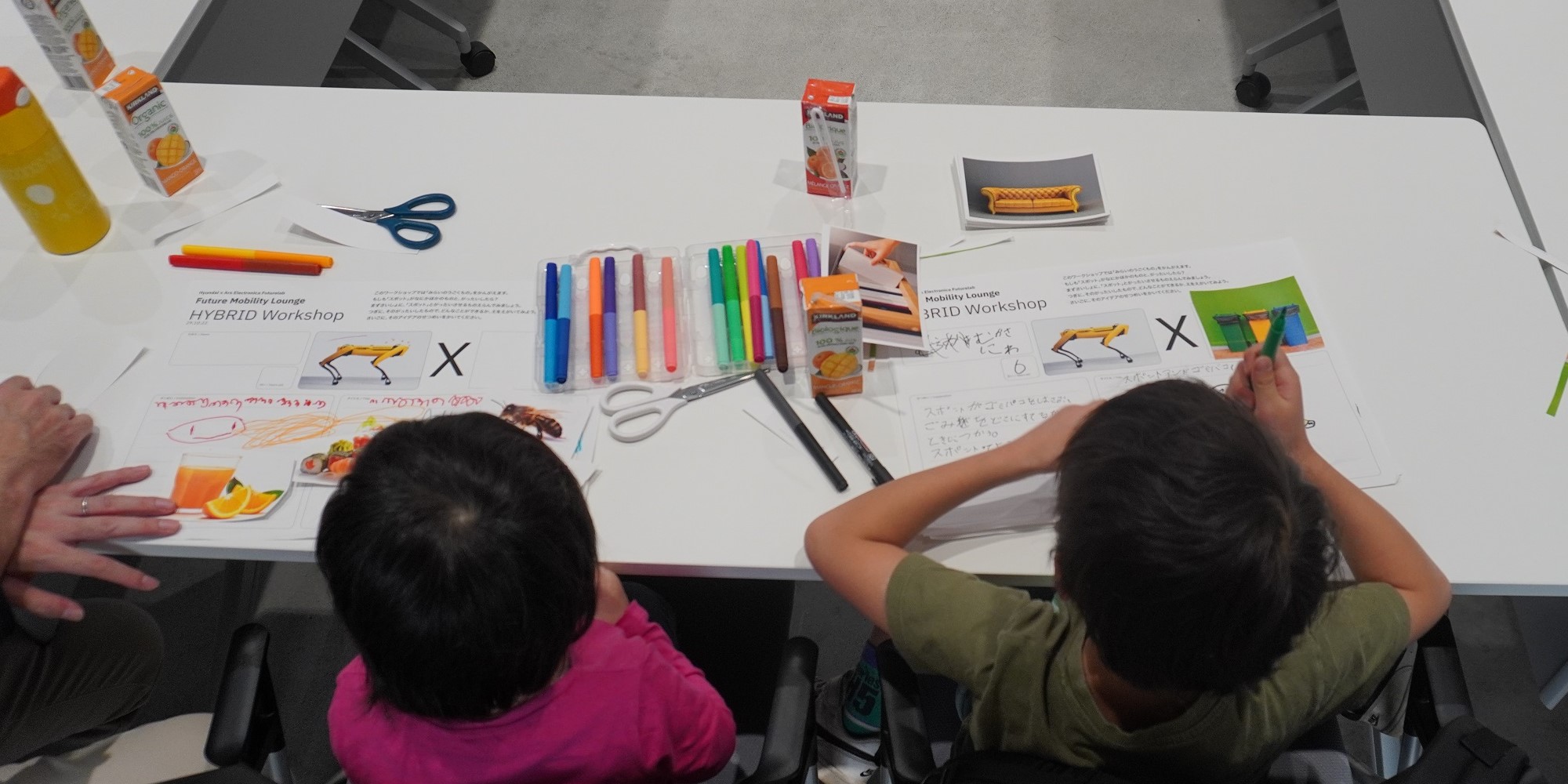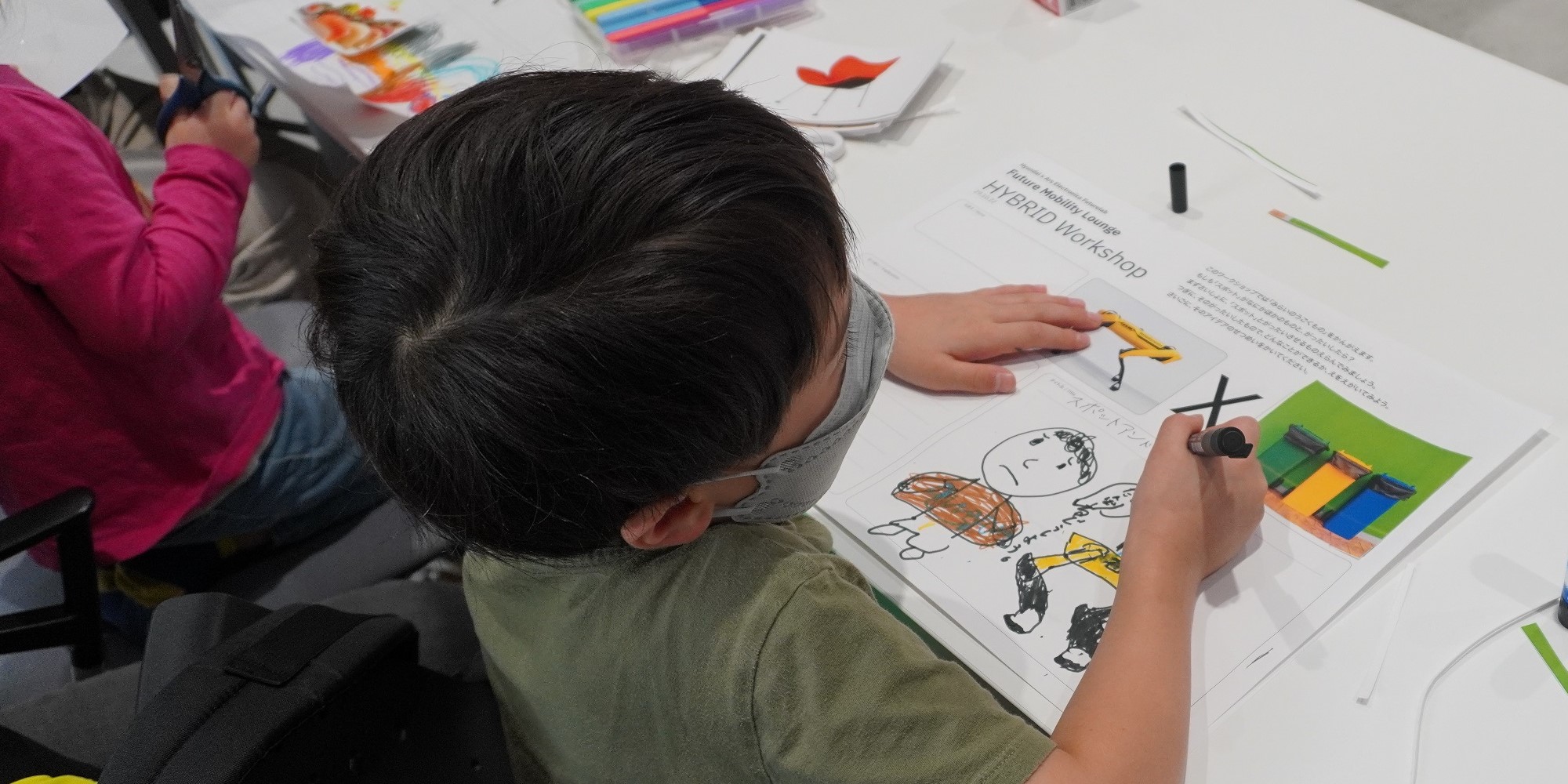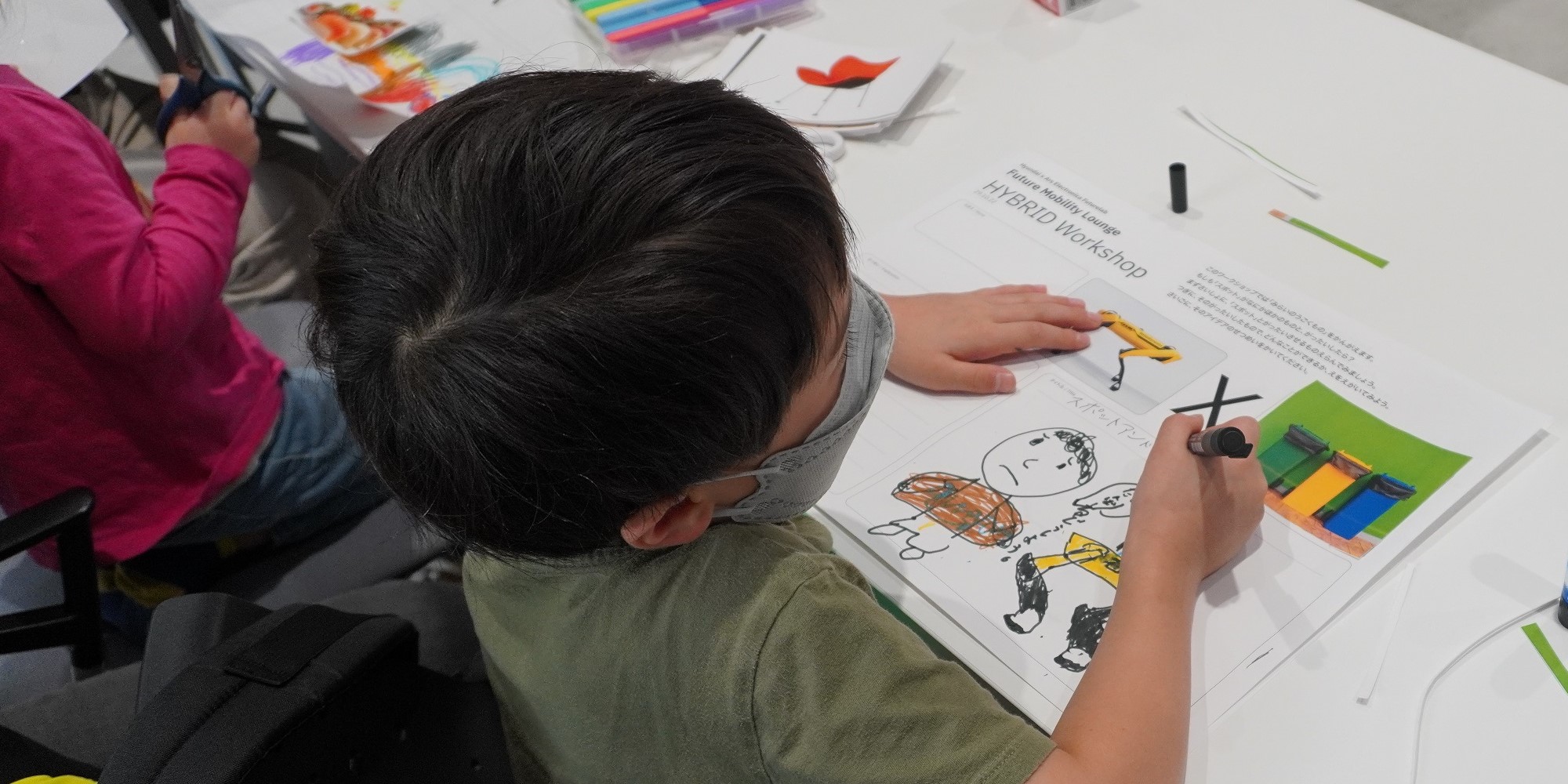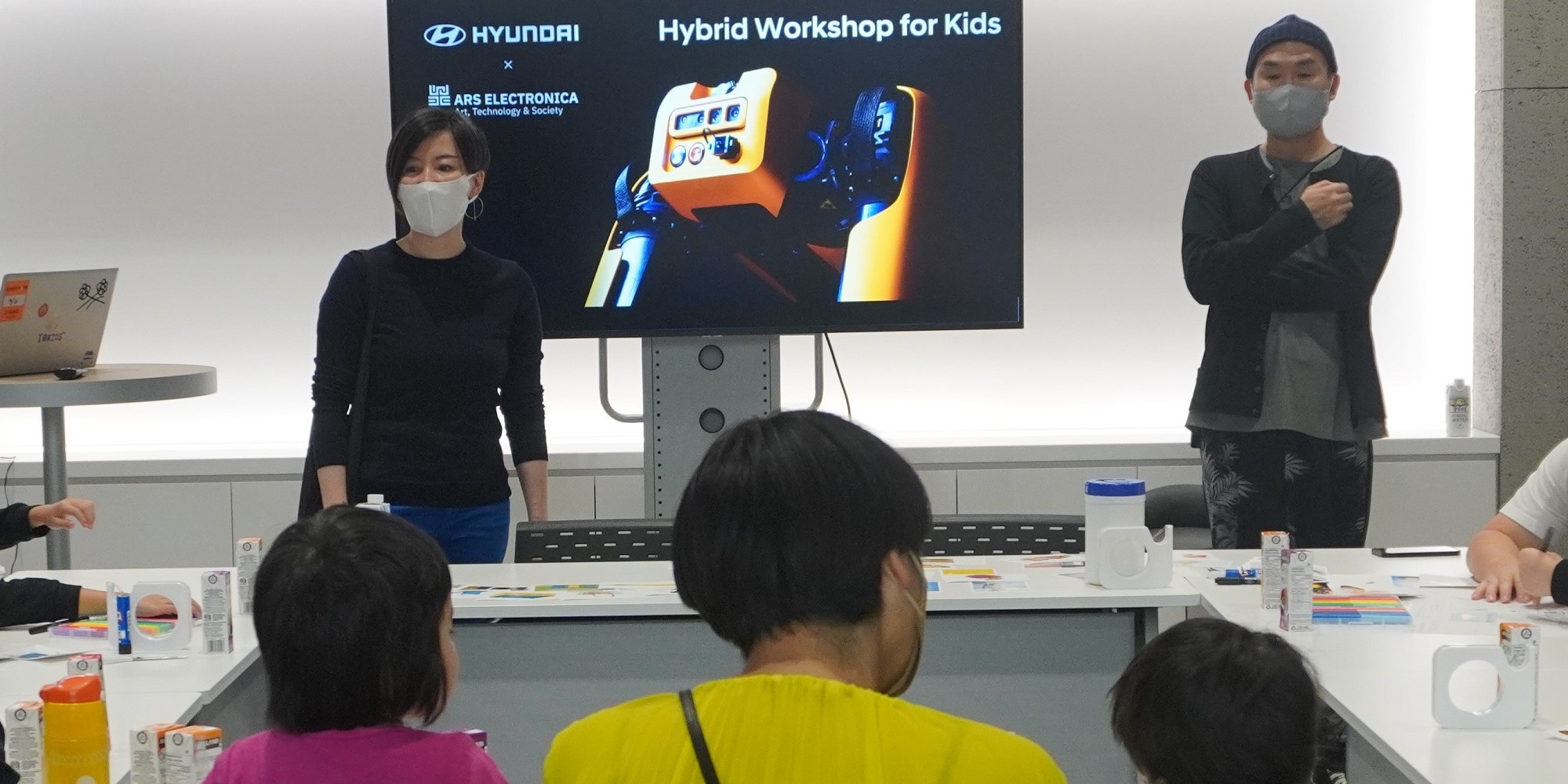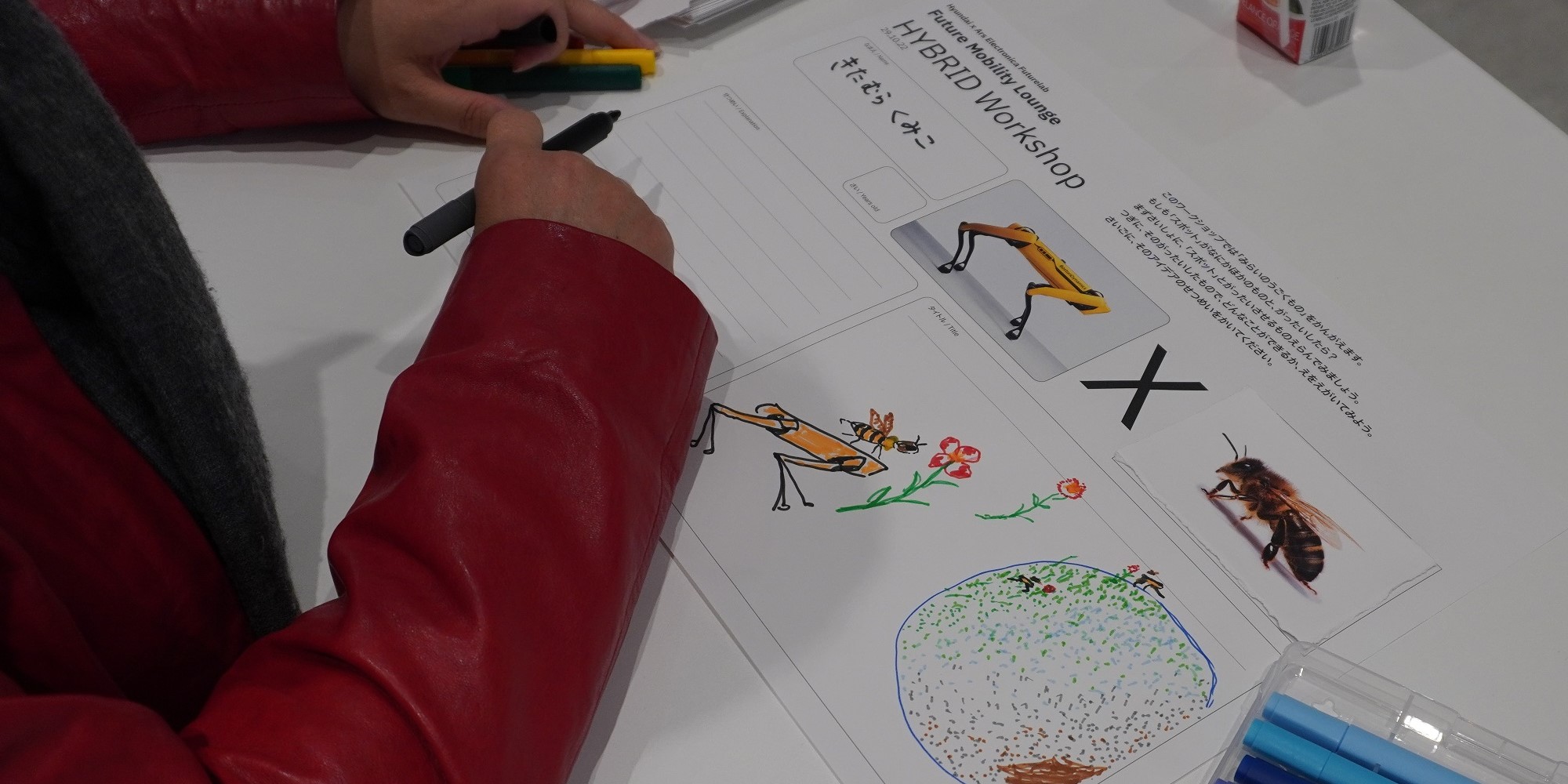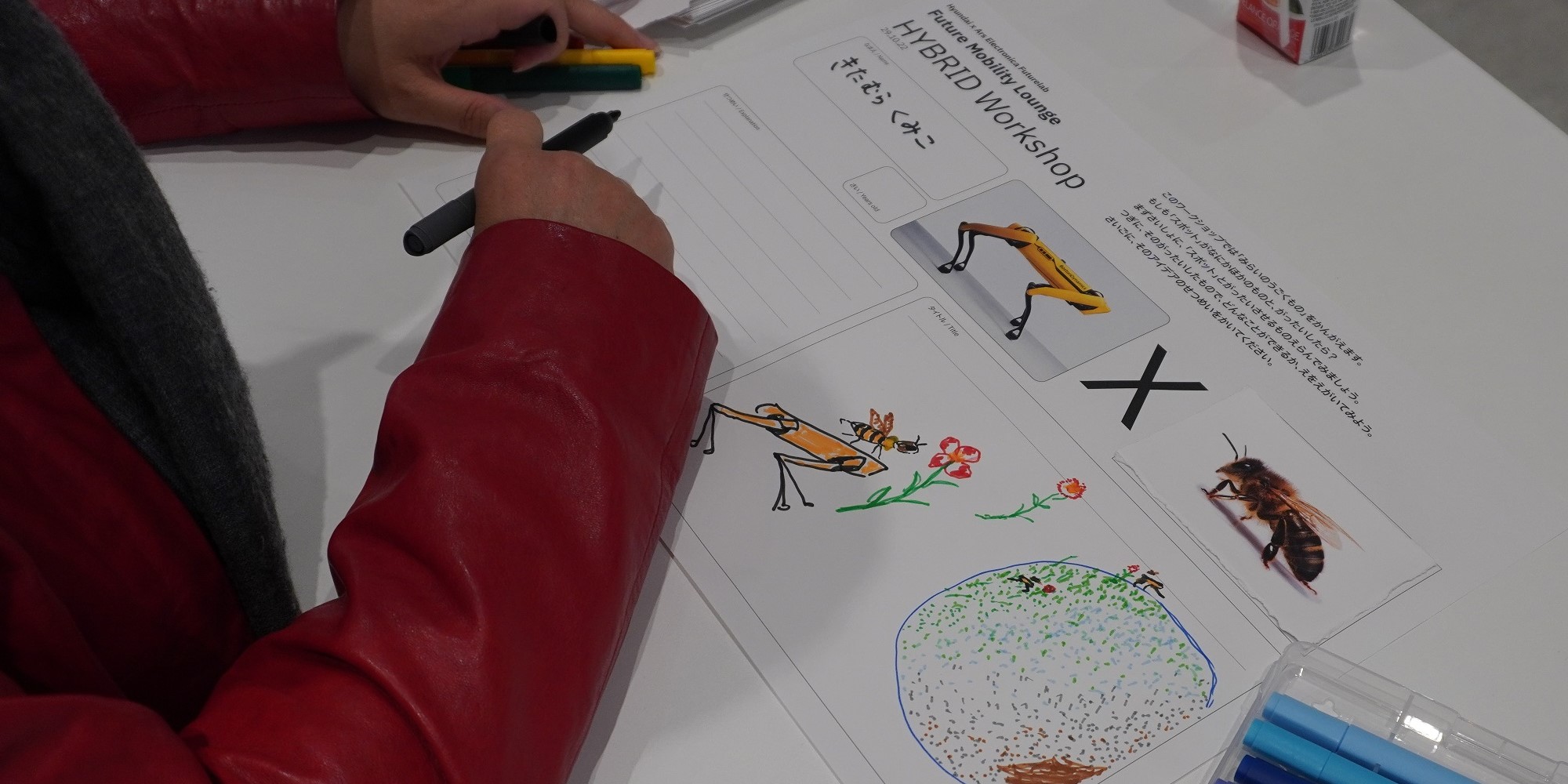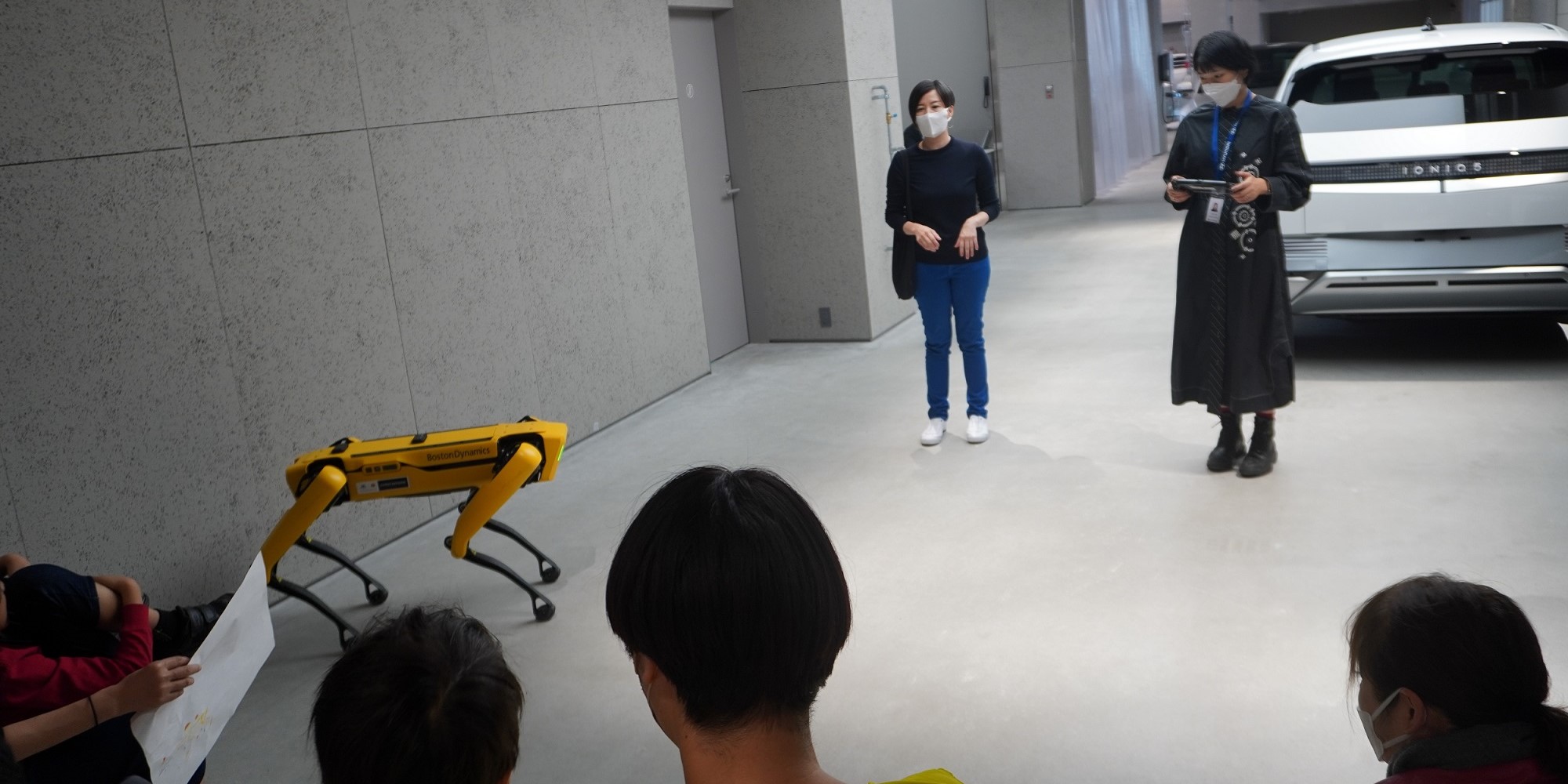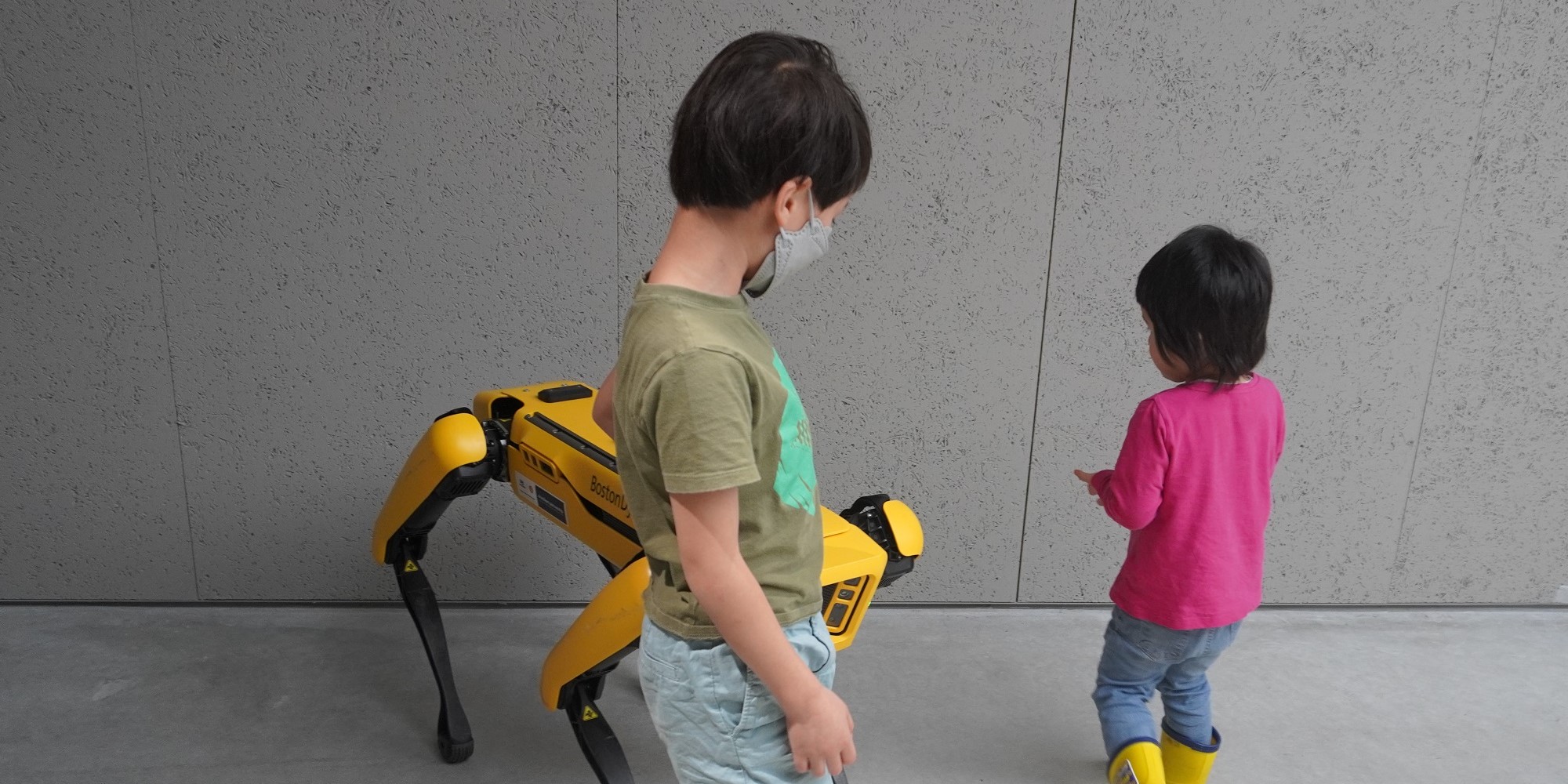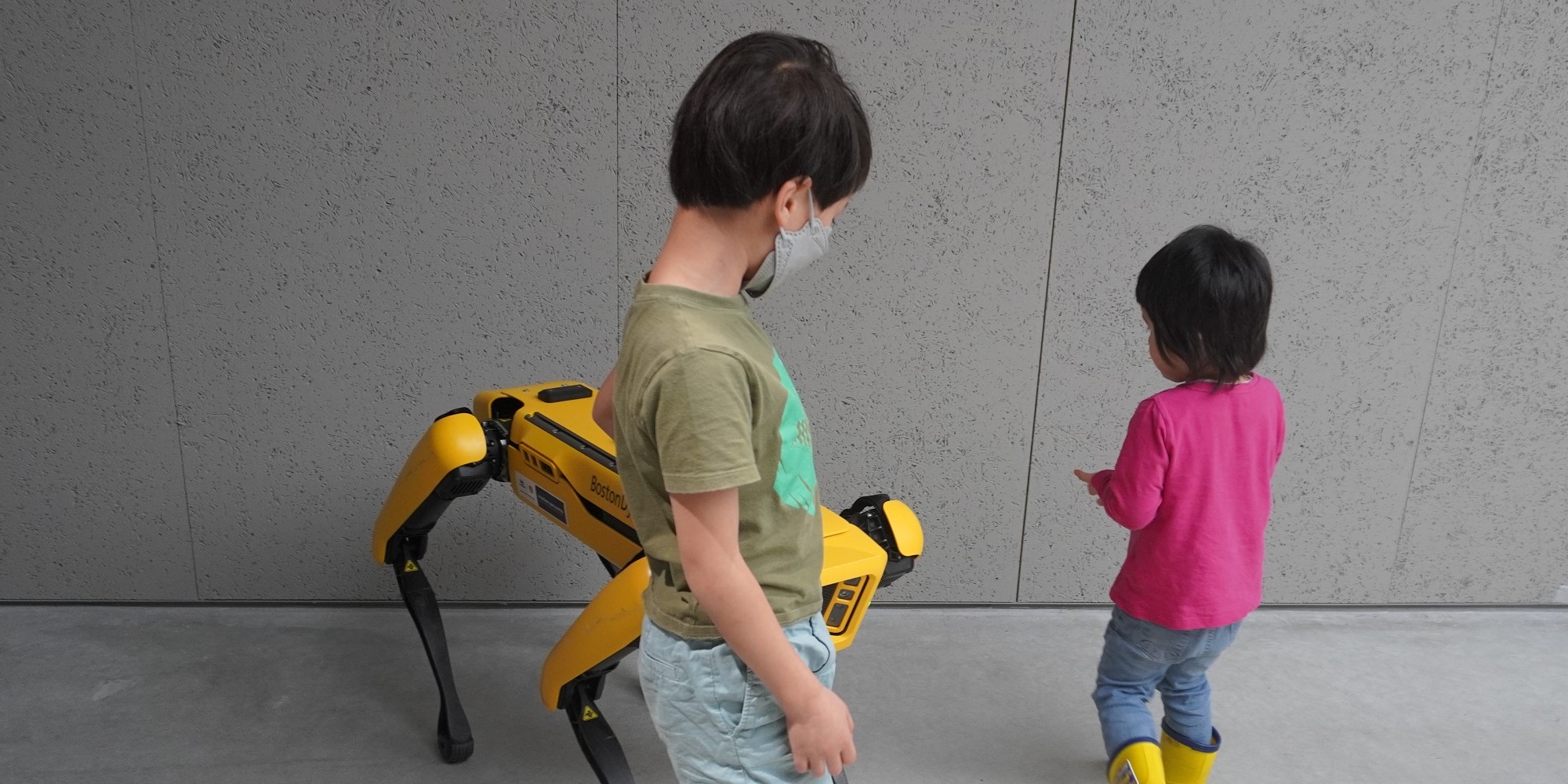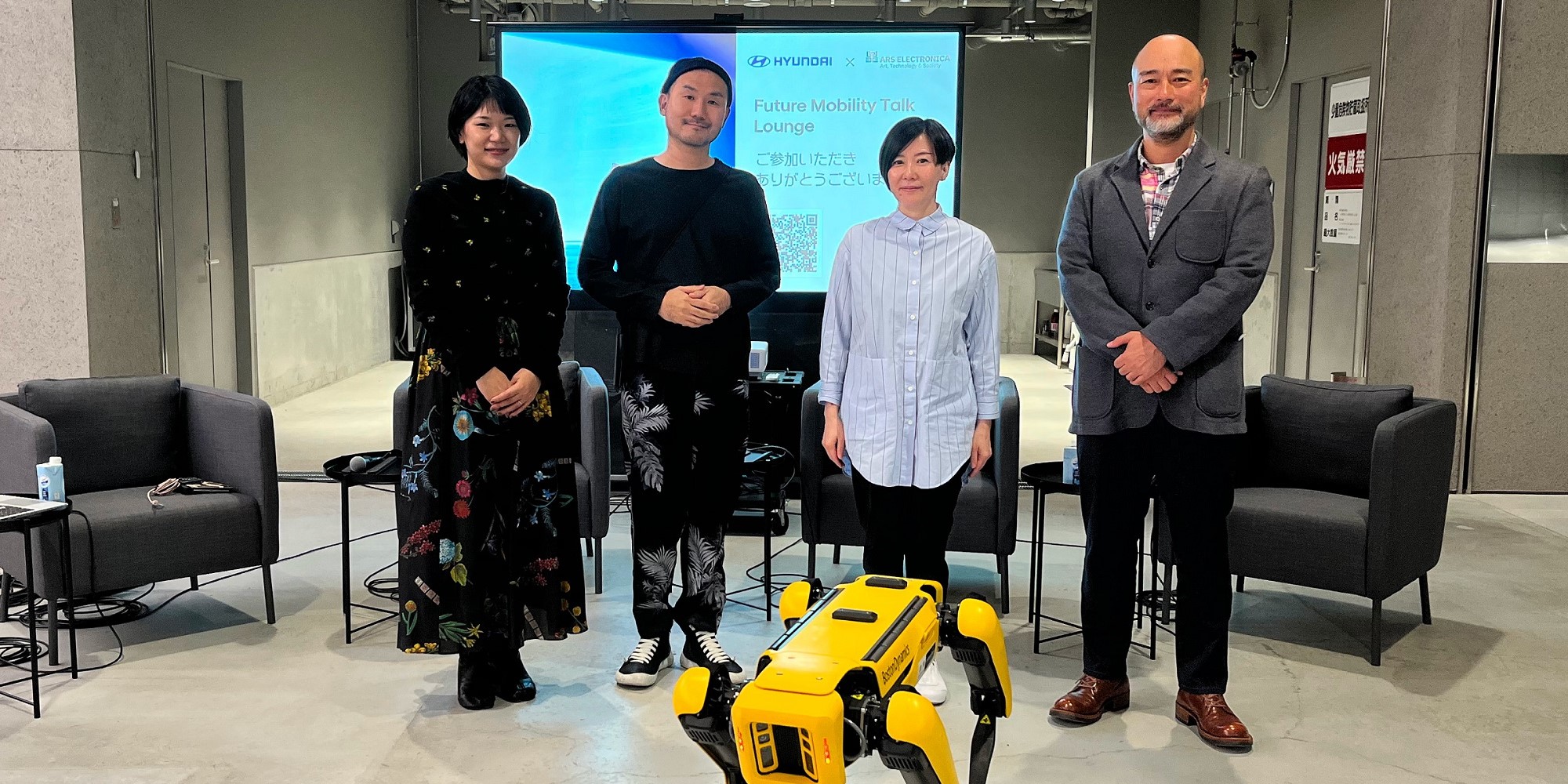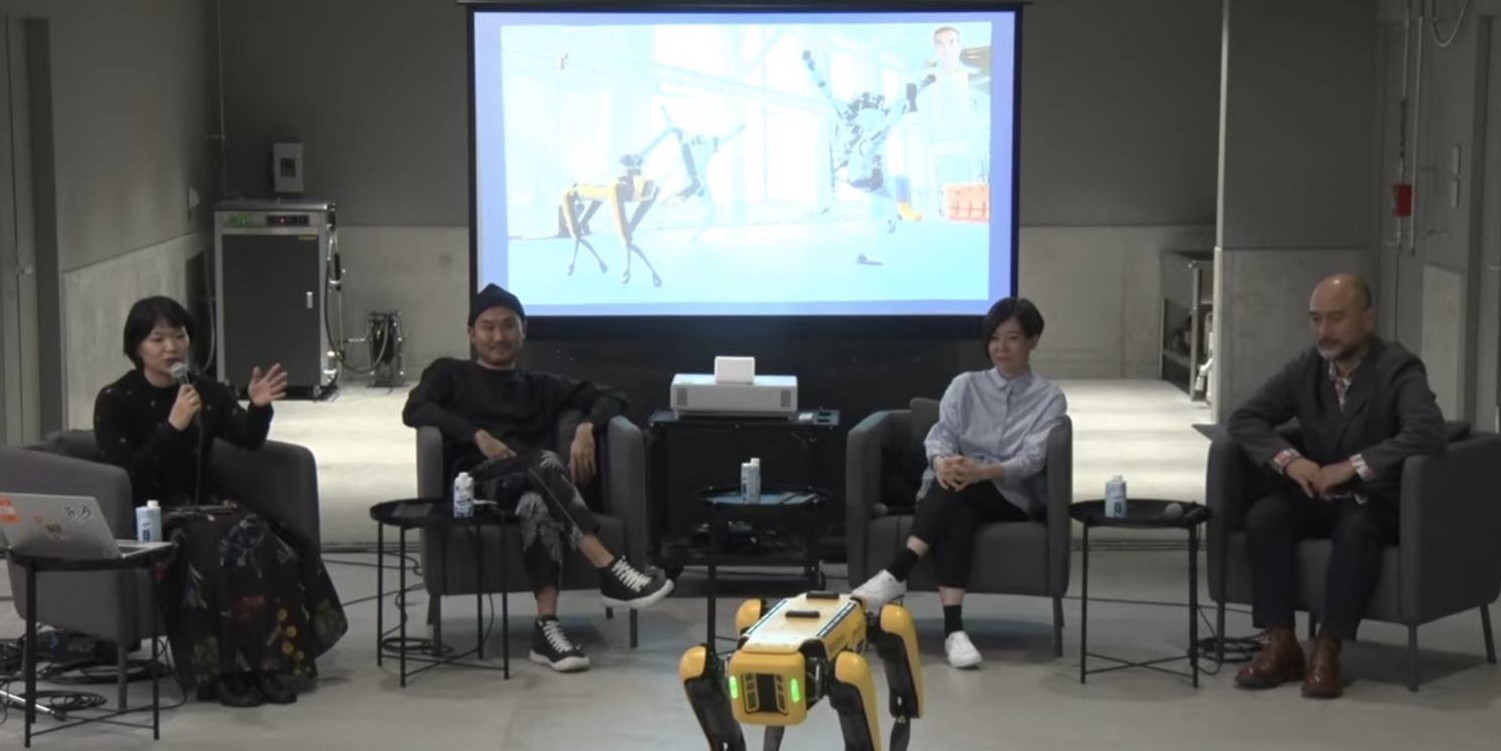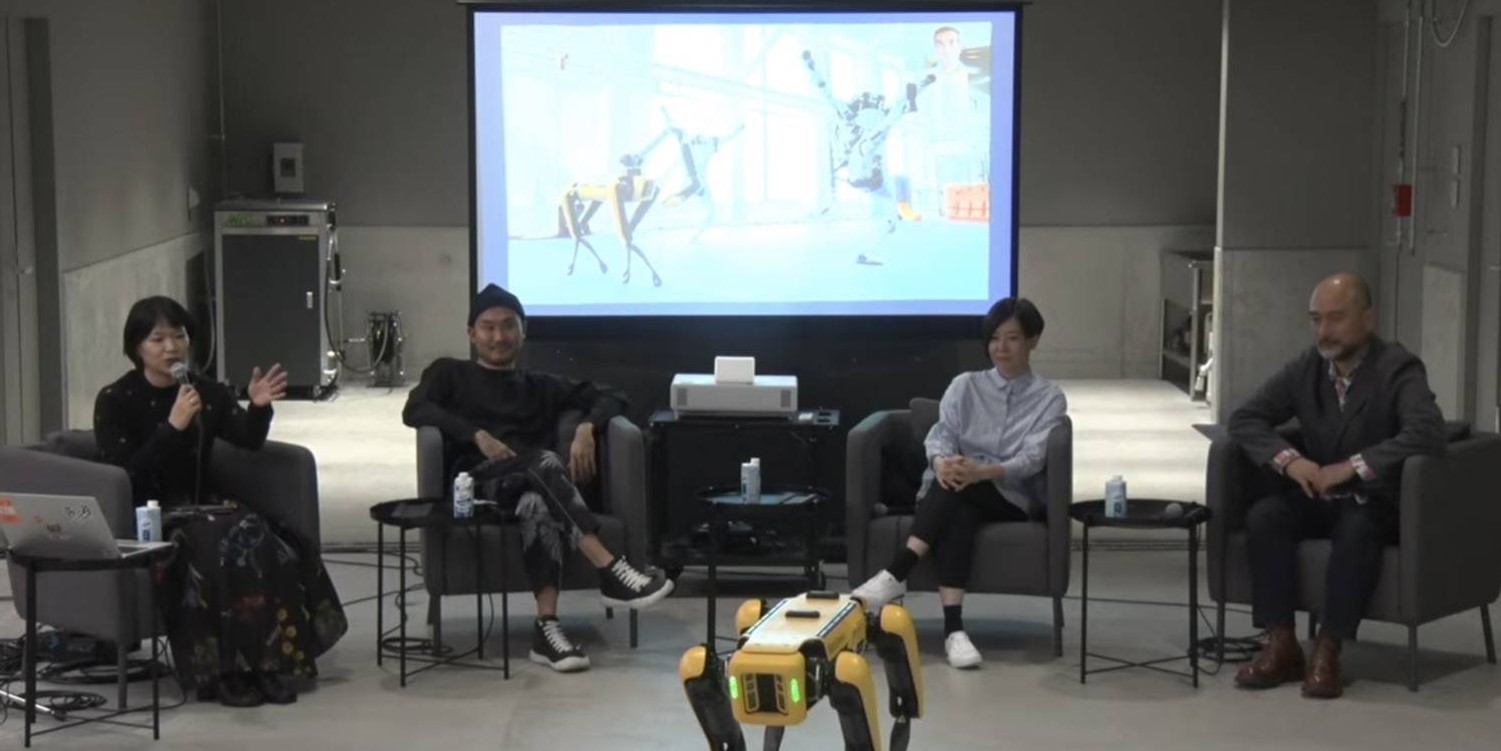 The unique event format that also included a demonstration of Spot took place at the Hyundai Customer Experience Center in Yokohama, Japan, on October 28 and 29, 2022. On the first day, the talk session "What will mobility of the future look like?" deepened the question with a team of experts and artists: Matthew Knights (Boston Dynamics), Kyoko Kunoh (Artist/Ambassador, Ars Electronica), Hideaki Ogawa (Co-Director, Ars Electronica Futurelab), Takao Urabe (Team Leader, Hyundai Mobility Japan R&D Center Design Team), and the moderator was Hidemi Ichinose (Hyundai Mobility Japan Marketing Team). The session focused on the need for artistic and cultural mobility technologies, how to design future mobility using AI and other cutting-edge technologies, and the need for sustainable mobility.
The second day brought the "Hybrid Workshop" with Kyoko Kunoh and Hideaki Ogawa, designed by the Ars Electronica Futurelab. Here, elementary school participants and their parents had the opportunity to conceptualize new mobility ideas together by combining Spot with various objects. The unexpected cross-inspiration opened up fundamental questions about the future of mobility, the possibilities of mobility suitable for people and society as well as the global environment needed in the future.
Watch the talk session (in Japanese):
To learn more about the Ars Electronica Futurelab's work, visit our website and get in touch!