In Europe, 7 million new science, technology, engineering and mathematics (STEM) jobs are forecast by 2025. Although there is a high demand for skilled workers in the sector, there is a shortage of them. Creating a sustainable future requires creative and innovative thinking, as well as a shift from STEM to STEAM (Science, Technology, Engineering, Arts, Mathematics). Companies are looking for workers who are not only technically proficient, but also able to develop creative solutions to problems and communicate effectively when working with others. STEAM focuses on broader education, bringing together the benefits of STEM and the arts. This can provide an inclusive and sustainable education that also meets the needs of the workforce. A major problem, however, is gender inequality in STEM: only 35% of all STEM students in higher education are women. To remedy this, education systems must provide equal opportunities for all students. Courses in which arts and creativity are part of the curriculum have been found to appeal more to women, with a gender distribution close to 50%. For this reason, the STEAM approach can serve as an important strategy to make STEM courses more attractive to women.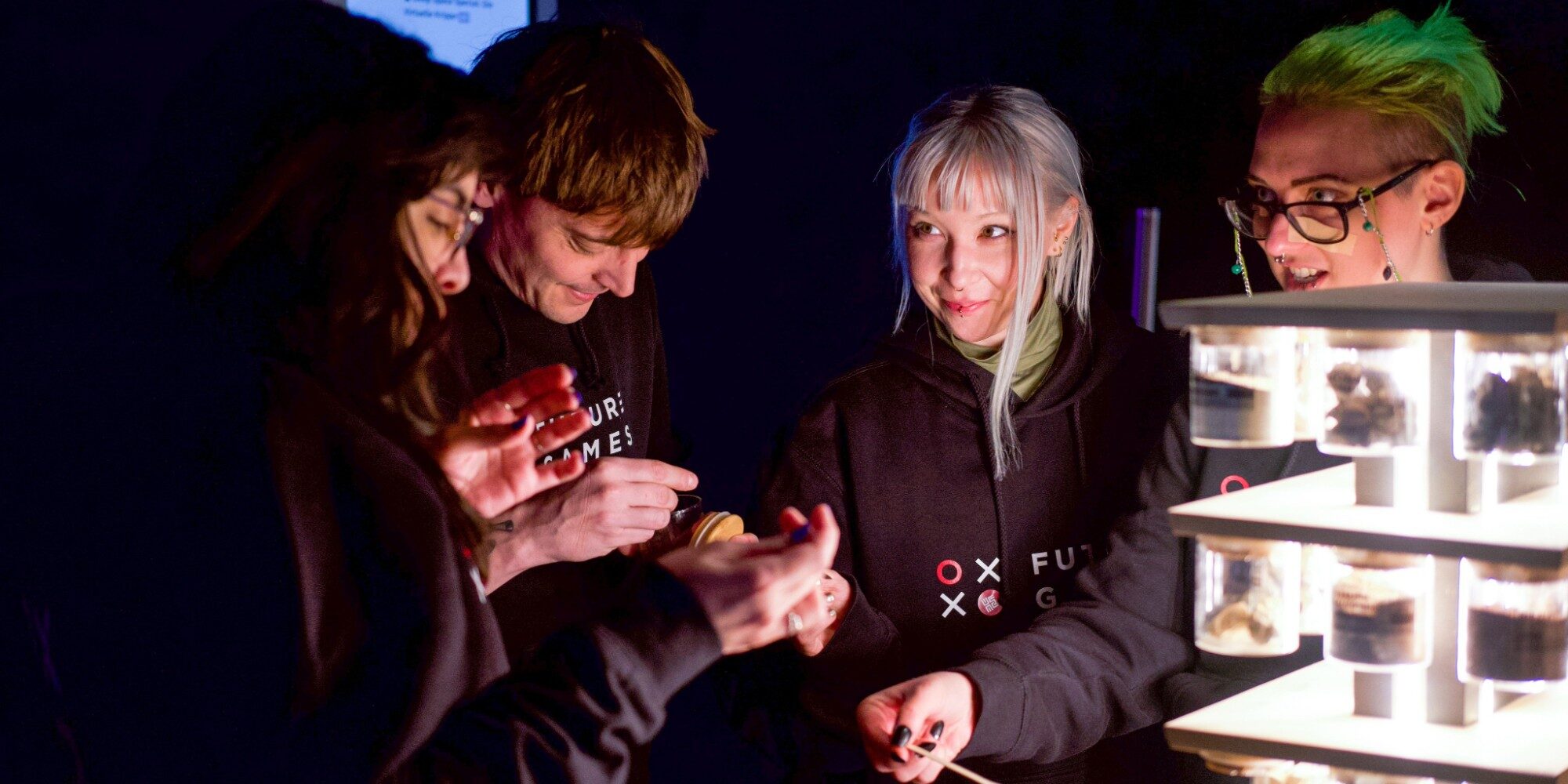 A fairer future
WeSTEAM is an EU-funded project implemented within the framework of ERASMUS+. The project is aimed at girls and women and is committed to awakening their interest in STEM subjects and showing them career opportunities in these fields. The project shows how integrating artistic thinking and creative skills into STEM professions can inspire new ways of thinking and ensure a more sustainable future. WeSTEAM is an important step toward a gender-equal society in which girls and women have the same opportunities and chances as their male counterparts. The project helps close the gender gap in STEM subjects and inspire a new generation of girls and women to pursue STEM professions.
Funded by the European Union, the project is led by a group of five organizations from four European countries: the Luleå University of Technology and Changemaker Educations from Sweden, ESPRONCEDA – Institute of Art & Culture from Spain, Sineglossa from Italy and Ars Electronica from Austria. These partner organizations bring a wide range of experience and expertise to the project, including STEM education, gender equality, technology, and educational technology.
The WeSTEAM-Method
The WeSTEAM project takes a holistic approach to promoting girls' and young women's interest in scientific and technical subjects and strengthening their participation in these areas. The so-called WeSTEAM approach takes into account not only the technical and scientific aspects, but also social, cultural and psychological factors. The aim is to create an inclusive and equal-opportunity learning environment that enables participants to discover and develop their individual interests and skills. Role models and mentoring also play an important role. The WeSTEAM approach thus focuses on holistic support for girls and young women in the STEAM subjects in order to develop their potential and get them excited about these future fields.
An important component of the WeSTEAM project is the development of online resources. These resources are available to teachers, students, and the general public to help spark interest in STEM subjects and improve skills and knowledge in these areas. The online resources include videos, interactive exercises, and games that make learning fun and easy.
"The most remarkable thing about WeSteam is its focus on empowering women in STEM through the STEAM approach." – Nuru Jingili, Luleå University of Technology
Another focus of WeSTEAM is the promotion of partnerships between schools and companies in the STEM field. This is intended to give students the opportunity to gain practical experience in a STEM company and to learn about career opportunities in these fields. Through the partnerships, students will also experience how what they learn in school is applied in practice and how STEM careers can lead to success.
The project will continue after ERASMUS+ funding ends. The partner organizations aim to disseminate and share the results and experiences of the project on a national and international level. This should inspire more girls and women to take up STEM subjects and professions and pave the way for a more gender-equal society.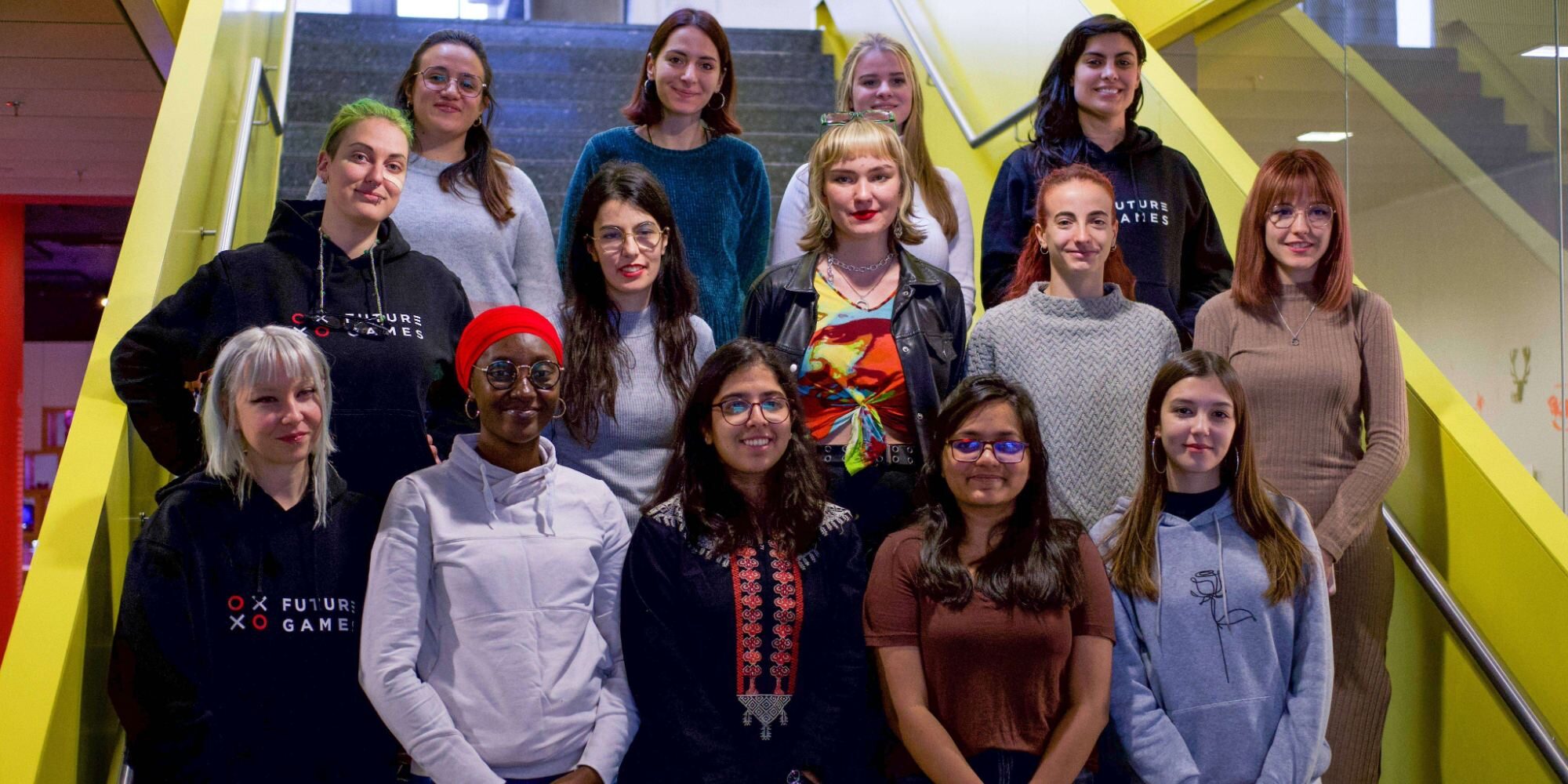 Achieving more together
Fifteen young women from Sweden, Italy, Spain and Austria, mostly from the STEM (Science, Technology, Engineering, Mathematics) field and some from the STEAM field, participated in a workshop at the Ars Electronica Center in December 2022 to work together on a concept for a VR game. Although the workshop lasted only two and a half days, the participants developed a strong group dynamic and presented impressive, moving, and humorous ideas for the VR game. They used storytelling to vividly present their concepts. In addition to their work on the project, the participants had the opportunity to participate in Ars Electronica activities and visit exhibitions at the Center. The participants appreciated the experience of working in groups with other talented and motivated young women and learning from each other. The workshop was an inspiring example of how young women can work together to unleash their potential in STEM and STEAM fields.
You can learn more about the WeSTEAM project here.
WeSTEAM is funded by the European Union.