This autumn, the theater community is commemorating Max Reinhardt, one of the 20th century's most prominent figures in German-speaking theater, at the Salzburg Festival. Therefore, a very special premiere was celebrated on Thursday at the historic Felsenreitschule venue: "Faust 2023," a new production of Reinhardt's celebrated "Faust" from 1933 and 1937/38. In it, Reinhardt's vision is resurrected as an immersive experience with Faust VR, an intricate virtual reality application developed by the Ars Electronica Futurelab. "Faust 2023" will be shown at the Felsenreitschule until September 27.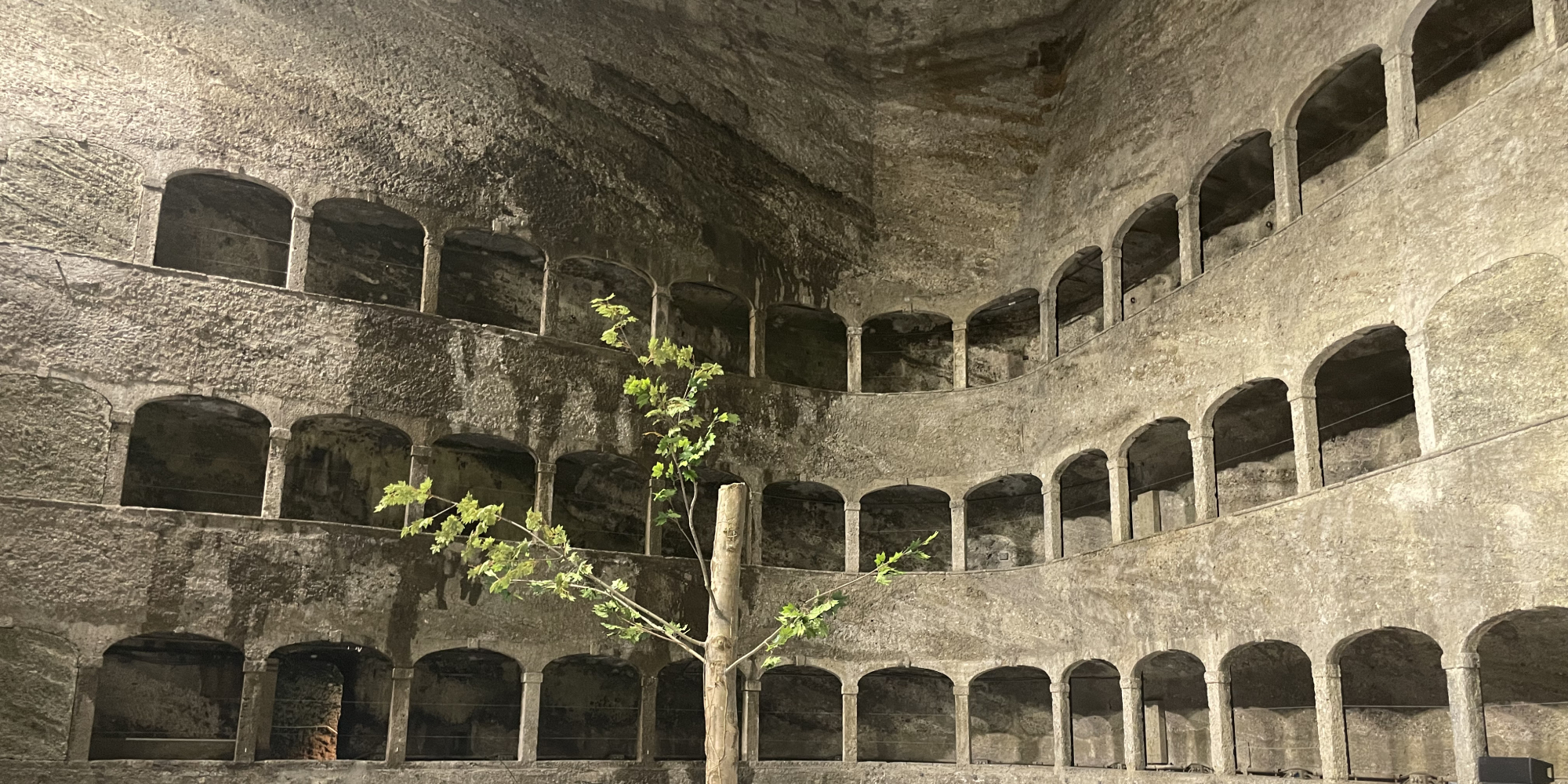 Part of the exhibition "The Enchanting Reality of Theatre", Faust 2023 allows visitors to step into a 10-minute virtual rendition of the famous set of "Fauststadt" ("Faust city") within the Felsenreitschule, all through VR glasses. Crafted by Margarethe Lasinger from the Salzburg Festival, the dramaturgy of the experience guides visitors through pivotal moments, offering insights into the play's core elements.
Faust VR's recreation of the virtual cityscape relies on archival materials, blueprints, and records from the Salzburg Festival Fund. Supported by AI, a collection of photographs was transformed into textures on manually created geometries, balancing historical accuracy with the limitations of VR technology.
Teaser video gives insights into the development of Faust VR:
There are a few remaining tickets for "Faust 2023" available on the Salzburg Festival website. Faust VR will also be part of the Ars Electronica Festival: Margarethe Lasinger from the Salzburg Festival and Futurelab Lead Designer Peter Freudling give a look behind the scenes of the production – on September 7 at 4:00 p.m. in Deep Space 8K. For more information on Faust VR, visit the Ars Electronica Futurelab's project page