László Siller (HU)
We need to talk about it! Artificial intelligence is part of our life already and it will be even a lot bigger in no time. To participate, use it responsibly or not be overruled by this powerful technology we must know what it is! "AI 360°" is an interactive introduction workshop to help get familiar with the technology called Artificial Intelligence and Machine Learning. The workshop aims to crack the mythical aura floating around the term "Artificial Intelligence" in our heads. Using a bunch of interactive tools and going through many discussions the basic functionality of AI and Machine Learning is teased out. Together we will see what is going on inside an Artificial Intelligence machine or software and how it can be used in several contexts such as predictive business decisions.
Finally, if you still have the energy, we can feed an AI Algorithm with data using Excel and see what happens.
related school subjects: Mathematics, Computer Science
"I was so disappointed when I found out that I have not been told the truth at school"
| | |
| --- | --- |
| Format | Workshop |
| Realization | Online (the class can be at school, at home or divided) OR classroom workshop on site |
| Duration | 2 consecutive units or 4 units on two dates |
| Participants | up to 30, 16 – 18 years |
| Guidance | László Siller and 1 teacher |
| Price | free |
| Language | Englisch |
Keywords: Machine Learning, Touring Test, probability, automation, autonomy, Big Data, algorithm, program, history of AI, prediction
László Siller is an energy commodity supply chain professional with over ten years of experience in Risk Management, Risk Controlling, and Portfolio Management. Laszlo made several projects in Decision Automation from Production to Trading. He became an expert in developing intelligent systems with Artificial Intelligence based on technology, human knowledge, and Data Science. Since 2015 he has a company dedicated to developing Artificial Intelligent Software and provides advisory services for companies.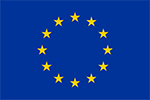 The create your world TOUR takes part within the Open Science Hub that has received funding from the European Union's Horizon 2020 Framework Program for Research and Innovation under grant agreement No. 824581.