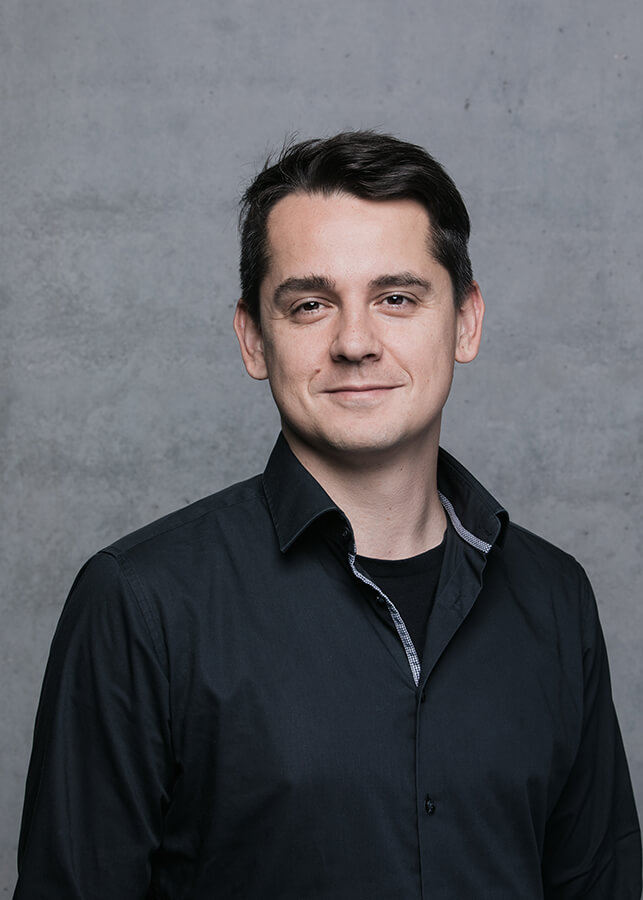 Biography
Daniel joined the Ars Electronica Futurelab in 2018. Since then, his focus has been in the fields of swarm robotics. As a senior researcher, he is developing software solutions around the domain of swarm control systems.
Before Daniel entered the Futurelab he studied Media Technology and Design and Interactive Media. he was also working as an HCI researcher with a focus on playful applications and persuasive games. Earlier in his career, Daniel's profession was in robotics – programming industrial robots and working with computer vision systems and other technologies in the domain of the automation industries.
Besides professional activities, he is continuously working on various smaller game projects. In this scope, Daniel enjoys working in a broader range of media creation – learning new tools, processes and technologies.
Additional Information
Publications
W. Hochleitner, D. Sellitsch, D. Rammer, A. Aschauer, E. Mattheiss, G. Regal, M. Tscheligi – No Need to Stop — Exploring Smartphone Interaction Paradigms While Cycling – Proceedings of the 16th International Conference on Mobile and Ubiquitous Multimedia (MUM 2017), Stuttgart, Germany, 2017, pp. 11 Link: https://dl.acm.org/doi/10.1145/3152832.3152871
M. Lankes, D. Rammer, B. Maurer – Eye Contact: Gaze as a Connector Between Spectators and Players in Online Games – IFIP ICEC'17, Tsukuba, Japan, 2017 Link: https://link.springer.com/chapter/10.1007/978-3-319-66715-7_34
M. Lankes, W. Hochleitner, D. Rammer, M. Busch, E. Mattheiss, M. Tscheligi – From Classes to Mechanics: Player Type Driven Persuasive Game Development – CHI PLAY 15, London, United Kingdom of Great Britain and Northern Ireland, 2015, pp. 595-600 Link: https://dl.acm.org/doi/10.1145/2793107.2810316