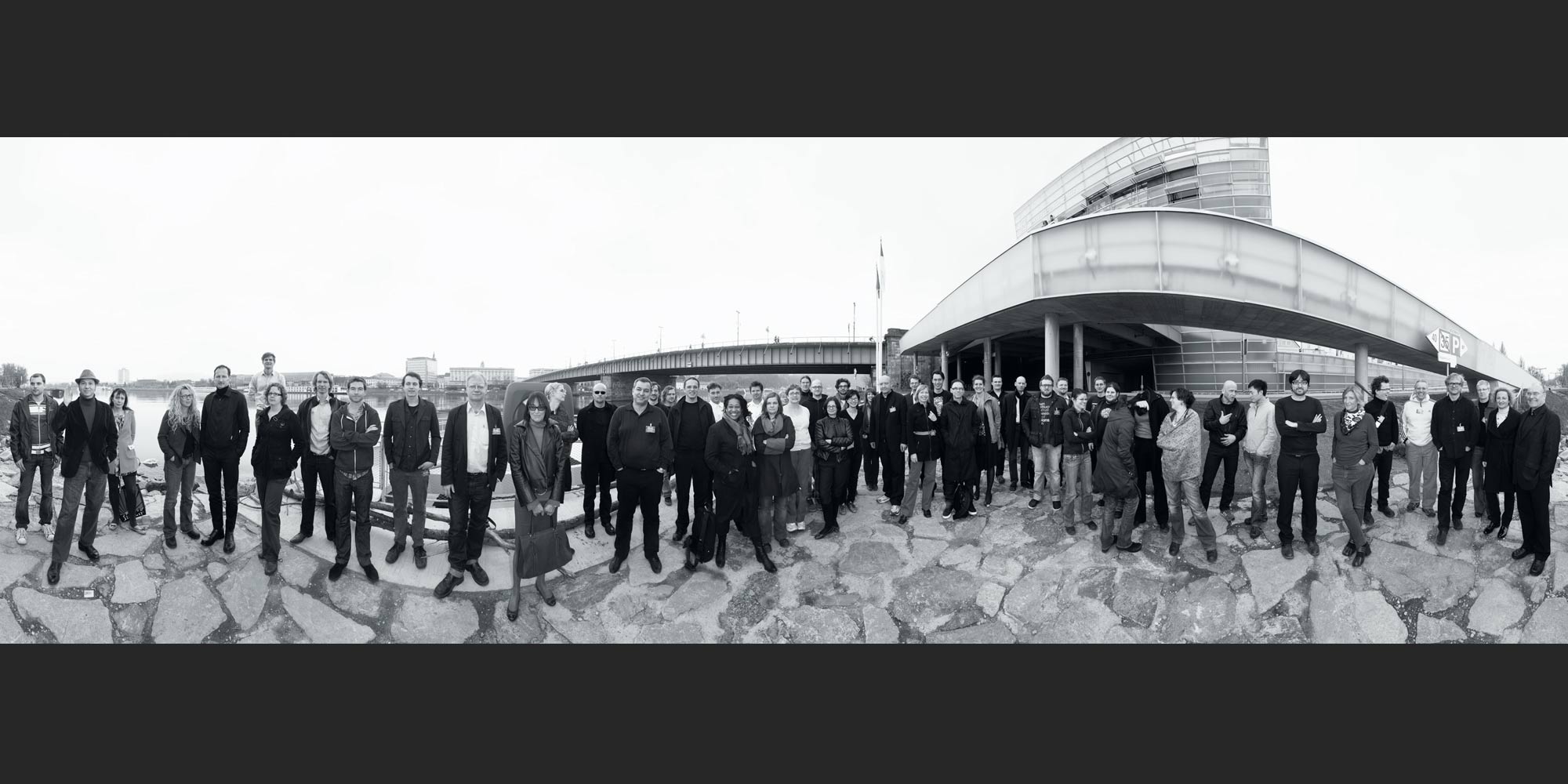 INTERACTIVE ART
Manfred Tscheligi (AT)
Manfred Tscheligi is professor for Human-Computer Interaction & Usability at the University of Salzburg, ICT&S Center (Center for Advanced Studies and Research in Information and Communication Technologies & Society. He is founder and director of CURE, the Vienna (Austria) based Center for Usability Research & Engineering which is an independent research organization. He is also founder, owner and managing director of USECON-The Usability Consultants GmbH, an international usability & user experience engineering consultancy company Manfred Tscheligi has has been active in the area of Interactive Systems, Human Computer Interaction, Usability Engineering, User Interface Design and User Experience Research for more than 20 years. Manfred Tscheligi has done pioneer work to establish the field in Austria (both in university education, as research field as well as an industrially applied field). He is also recognized and active actor in the international scene. He has been successfully managing numerous research and industrial projects (among these more than 20 EC projects) and established national and international initiatives in this field.
Amanda Parkes (US)
Amanda Parkes is a media designer based in New York City whose work focuses on how digital technologies and smart materials can expand our relationship with natural phenomena to facilitate a more intuitive connection between technology and the natural world. She is currently an adjunct professor at NYU ITP and a freelance media art and fashion curator, producing the annual Seamless: Computational Couture runway show series. As the founder and CTO of Bodega Algae, she is developing a microalgae photobioreactor for the production of algal biofuel and for use as a natural display medium. Before joining the MIT Media Lab, Amanda developed exhibits at the Exploratorium in San Francisco, the Science Museum in London and the Peggy Guggenheim Collection in Venice. She holds a PhD and M.S. from the Tangible Media Group at the MIT Media Lab, and a B.S. in Product Design Engineering and a B.A. in Art History from Stanford University. She was named one of Mass High Tech's 'Women to Watch' in technology for 2008.
Jussi Ängeslevä (FI)
Jussi Ängeslevä balances between education, research and industry, holding guest professorship at the Berlin University of the Arts and working as Art Director at ART+COM design agency. Ranging from novel interaction design research to physical installations and architectural media, his work exists in publications, prototypes and patents as well as high profie installations in public space.
José Luis Devicente (ES)
José Luis de Vicente is a cultural researcher, curator and writer working around the edges of new media, digital creativity and innovation in design and culture. He is the director of the Visualizar program on information visualiation at Medialab Prado, Madrid, and one of the founders of zzzinc, a cultural innovation consultancy in Barcelona. He has previously worked as curator for new media festivals like Sónar, ArtFutura and OFFF. Recent projects include exhibitions like Arcadia (Laboral, Gijón), Machine and Souls (Reina Sofia, Madrid), and the Atlas of Electromagnetic Space (AV Festival Newcastle-CCCB Barcelona). He teaches, lectures, and writes about new media in different spanish organizations.
Giselle Beiguelman (BR)
Giselle Beiguelman is a new media artist and curator. She teaches Digital Culture at the Graduation Program of PUC-SP (São Paulo, Brazil) and is Artistic Director of Sergio Motta Institute. In her work she researches the cultural impact of technology and explores the potentials of emerging forms of networks. More about her art work and writings: www.desvirtual.com
DIGITAL COMMUNITIES
Aram Bartholl (DE)
Aram Bartholl has been working in Berlin since 1995. In his art work he thematizes the relationships between net data space and every day life. "In which form does the network data world manifest itself in our everyday life? What returns from cyberspace into physical space? How do digital innovations influence our everyday actions?" Aram Bartholl studied architecture at the University of the Arts UdK Berlin and graduated there in 2001 with the thesis "Bits on Location". This work also won him the Browserday competition in the same year. In 2007 he received an honorable mention by Transmediale and won the 17th Video Award Bremen. His artworks have been shown at international art festivals such as Ars Electronica, Transmediale Berlin and Futuresonic Manchester. He has also participated in exhibitions at TENT Niederlande, VOORUIT Belgium, Eyebeam New York, Enemy Gallery Chicago, Total Museum of Contemporary Art Seoul, Australian Centre for Photography Sydney, eARTS Shanghai, LABORAL Spanien and Videotage Hong Kong. Aram Bartholl has presented his work in more than 30 lectures and workshops at conferences and universities.
Otto Tremetzberger (AT)
Otto Tremetzberger born in 1974 is cofounder and managing director of Free Radio Freistadt (http://www.frf.at), a Community Radio in Austria. He graduaded in Theatre Studies, Philosophy and International Arts and Media Management. He cocurated conferences at the Ars Electronica Festival in Linz (A) on the topics freedom of information and communication with a focus on the question of technology and media development. Currently he is also doctorial student at the Arts University of Linz and works on the creation of a Community TV Channel together with Matrix e.V. (http://matrix.servus.at), a collective of researchers and media artists. Tremetzberger has published articles and essays on media policy and prose texts in literary journals.
Martin Richartz (DE)
Ever since his days as a student of Computer Science, Martin Richartz has been a cross-border commuter at the nexus of technology, media and art. This began with the innovative hypermedia concepts of his doctoral dissertation and continued in the form of the design of an integrated production and post-production facility for films and TV content, the first digital cinema pilot project, and the first field trial of mobile television. Since signing on with Vodafone Group Research and Development in 2005 as a specialist for mobile media, he has been producing transdisciplinary projects at the Vodafone Mobile Art Lab with a broad spectrum of artists. Several of these works have also been featured at the Ars Electronica Festival.
Isaac Mao (CN)
Isaac Mao (CN) is a social artist from China. He is the philosopher behind Sharism, which explains the motivations behind people's mind connecting online. He is a strong believer on social creation which is beyond personal creativities and generate emergent social effects to conquer authoritarian and totalitarian. Isaac is now on board of Tor, TEDToChina and council member of Internet of Things. He is also a columnist to Art World magazine in China sharing new media art ideas. He is now advising several other web 2.0 businesses around the world and Global Voices Online.
David Sasaki (US)
David Sasaki (US) is the director of Rising Voices, a citizen media outreach and training initiative of Global Voices Online, where he manages a portfolio of small-scale projects around the developing world that use citizen media to effect social change. He is currently managing a four month collaborative research mapping focused on the state of technology projects that promote transparency, accountability, and civic engagement. Sasaki frequently speaks about participatory media in civil society, philanthropy, and human rights work. He has worked on digital media strategies with activists and NGOs in over fifty countries.
U19 – CREATE YOUR WORLD
Robert Praxmarer (AT)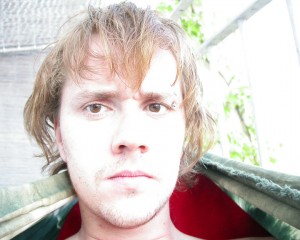 Robert Praxmarer is a multimedia artist and developer who is currently the department head of Augmented Reality & Computer Game Development at the University of Applied Sciences Salzburg / Bachelor Program MultiMediaTechnology. He was born in 1976 and with his first computer at the age of ten a rollercoaster ride through a new world had begun. He received international Awards and Grants (Grand Media Art Award Salzburg, Podium09 Award, ElektronikLand, honorary mention from UNESCO Digital Arts Award, Crossing Europe, Upcoming Artist Award Madrid, etc.). He exhibited around the world at ARCO, Cultural Capital Linz09, Play Cultures, Ars Electronica, Crossing Europe, VisionSonic, Cynet Art, Microwave Media Festival, etc., and was an artist in residence of the "Les pepinieres pour les jeunes artistes" program of the European Union at CIANT media laboratory in Prague, and the "Cité des Arts" program in Paris. His research and works are in the field of interactive art, with a special focus on interactive performative works (theater, dance, music visualisation), computer games, augmented reality and realtime 3d animation fused with video.
Andreas Strauss (AT)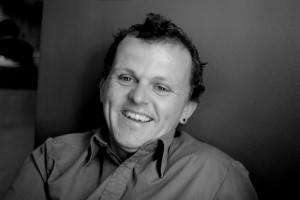 Die intensive Bewegung zwischen Disziplinen und Orten praktiziert der Künstler und Designer Andreas Strauss seit Jahren als Lebensform und Forschungsmethode. Strauss Arbeiten in den verschiedensten Medien und Teamkonstellationen sind oft als Transferleistungen angelegt, in denen Funktionen und Formate aus ihrem angestammten Kontext gelöst und neue Bereiche verschoben werden. Diese Verschiebungen etwa zwischen öffentlichem Raum und Privatsphäre, Kunstfeld und Stadtraum, Zentrum und Peripherie, Kunst und Konsum fungieren als auschlussreiche wie kritische Manöver um die meist unscheinbaren Formen sozialer Konditionierung sichtbar zu machen, wobei Strauss vor Selbstversuchen nicht zurückschreckt.
Robert Glashüttner (AT)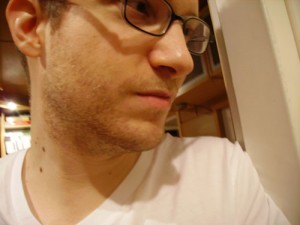 Radio FM4, Österreichischer Rundfunk. Robert ist leidenschaftlicher Botschafter für Videospielkultur, digitales Leben und 8 Bit-Musik. Laufendes Portfolio: Radioredakteur, Moderator, Journalist, Schreiber, Teilzeitakademiker und Berater/Helfer für die intellektuelle Gaming-Homebase "Subotron" in Wien und das schlaue Spielkulturkollektiv "A MAZE." in Berlin. Spielt auch gerne mal den DJ.
Angelika Plank (AT)

Univ. Prof. Mag. Dr. Angelika Plank MA leitet seit 1999 an der Kunstuniversität Linz die Bildnerische Erziehung, an der es die Möglichkeit zur Schwerpunktbildung in den Digitalen Medien gibt diverse Projekte, u.a. zwei österreichische und einen europäischen Wettbewerb zu "Bildnerische Erziehung & Neue Medien", in Planung ist die Entwicklung eines Lehramtsstudiums im Fach "Mediengestaltung". Ausbildung zur Volksschullehrerin in Linz, Studium der Bildnerischen Erziehung und Werkerziehung an der Akademie der Bildenden Künste in Wien, als Fulbright Stipendiatin Master of Arts an der Ohio State University Columbus, Ohio, als AHS Lehrerin, Assistentin an der Akademie der Bildenden Künste und als Lehrbeauftragte an der Pädagogischen Akademie Wien tätig, Dissertation an der Universität Wien und Präsidentin des European Regional Council der International Society for Education through Art (InSEA).
Sirikit Amann (AT)
Bundesministerium für Unterricht, Kunst und Kultur. Stabsstelle für Kunst- und Kulturvermittlung. Sirikit Amann (geb. 1961) hat Politik-, Theater- und Wirtschaftswissenschaften in Wien, München und Boston studiert. Seit den 80er Jahren beschäftigt sie sich hauptsächlich mit kultureller Bildung im Spannungsfeld von Kultur, Bildung und neuen Medien auf nationaler und internationaler Ebene. Bis 2007 in KulturKontakt Austria als Bereichsleiterin für Kullturvermittlung, wechselte sie ab 2008 als Leiterin der neugegründeten Stabsstelle für Kunst- und Kulturvermittlung in das Bundesministerium für Unterricht, Kunst und Kultur.
DIGITAL MUSICS & SOUND ART
Alain Thibault (CA)
Alain Thibault is a composer, sound designer and electronic music artist. His works has been presented in several contexts, contemporary music and digital arts festivals, in Canada, Europe (Chatelet Theater and Radio-France in Paris, etc.) and Asia (Yamaguchi YCAM, Taïwan, etc.). He formed the duo PurForm with visual artist Yan Breuleux. They are presently touring their new AV performance, abcd_light. With american artist Matthew Biederman, he created the duo RAY_XXXX, whose PULSE performance was presented in Italy, France and Brazil. Thibault is presently artistic director of Elektra, an international digital arts festival, presented in Montreal, Quebec, Canada.
Susanna Niedermayr (AT)
Susanna Niedermayr was born in Vienna in 1972, and studied visual arts and political science at the University of Vienna. 1995-2000, she was a member of Wochenklausur, a Vienna-based international artists' group that has been carrying out sociopolitical interventions at the invitation of renowned artistic and cultural institutions since 1993. Since 1996, she has been a journalist, on-air personality and web designer for the ORF – Austrian Broadcasting Company (Ö1, FM4), including a stint with Ö1 Kunstradio. In 2002, she founded line_in:line_out. Since 2000, she has been an editor (since 2008, editor-in-chief) of Ö1's Zeit-Ton series. Susanna Niedermayr has written extensively for numerous publications, and has also served as a consultant and curator, including work for Wien Modern, Wiener Festwochen and Turning Sounds (Warsaw). Since 2007, she has been co-curator of ORF musikprotokoll im steirischen herbst. She lives and works in Vienna.
Pamela Z (US)
Pamela Z is a composer/performer and media artist who makes works combining a wide range of vocal techniques with electronic processing, samples, video, and gesture activated MIDI controllers. She has toured throughout the US, Europe, and Japan in concerts and festivals including Bang on a Can, Japan Interlink, Other Minds, and the Venice Biennale. She has also composed scores for dance, film, and new music chamber ensembles. Her media works have been presented in exhibitions at the Whitney in NY, the Diözesanmueum in Cologne, and many other museums and galleries. Her numerous awards include a Guggenheim Fellowship, the Creative Capital Fund, the CalArts Alpert Award, the ASCAP Award, and the NEA/JUSFC Fellowship. For information visit www.pamelaz.com
Christina Kubisch (DE)
Christina Kubisch studied painting, music (flute and composition) and electronics in Hamburg, Graz, Zürich and Milano, where she graduated. After having worked as a flutist for contemporary music she started to perform her own pieces, often combined with video. Since the end of the seventies she focused on sound installations, sound sculptures and work with light. Her compositions are mostly electroacoustic, but she has written for ensembles as well and has produced several audio works for radio. Since 2003 she works again as a perfomer and collaborates with various musicians and dancers. Christina Kubisch has been a visiting professor in Maastricht, Paris and Berlin. She is professor for audio-visual art at the Academy of Fine Arts, Saarbrücken, Germany, since 1994 and a member of the Akademie der Künste Berlin since 1997. She lives in Hoppegarten near Berlin.
COMPUTER ANIMATION / FILM /VFX
Chris Bregler (US)
Chris Bregler is an Associate Professor of Computer Science at NYU's Courant Institute. He received his M.S. and Ph.D. in Computer Science from U.C. Berkeley in 1995 and 1998 and his Diplom from Karlsruhe University in 1993. Prior to NYU he was on the faculty at Stanford University and worked for several companies including Hewlett Packard, Interval, Disney Feature Animation, and LucasFilm's ILM. He founded the Stanford Movement Group and the NYU Movement Group, which does research in Vision and Graphics with a focus on Motion Capture, Animation, Interactive Media, and Applications to Entertainment, Art, and Medicine. This resulted in numerous publications, patents, and awards from the National Science Foundation, Sloan Foundation, Packard Foundation, Office of Naval Research, Electronic Arts, Microsoft, and other sources. He was named Stanford Joyce Faculty Fellow and Terman Fellow in 1999. He received the Olympus Prize for achievements in computer vision and AI in 2002, and was named a Sloan Research Fellow in 2003. He was the chair for the SIGGRAPH 2004 Electronic Theater and Computer Animation Festival. At CVPR 2008 he was awarded the IEEE Longuet-Higgins Prize for "Fundamental Contributions in Computer Vision that have withstood the test of time".
Ulrich Weinberg (DE)
Studied fine arts and design at the Academies of Fine Arts in Munich and Berlin. 1980 to 1986 freelance work as TV graphics designer at public and private production houses. Since 1986 specialized on 3D computeranimation (mental images, ART+COM, etc.) on scientific, industrial and art projects for companies like ARD, BMW, Daimler Benz, Siemens, Schering, Telekom, ZDF. Founder of the companies TERRATOOLS and CYPARADE, specializing on 3D animation, simulation and interactive 3D projects such as computer games and cross media projects. Since 1994, Mr. Weinberg is working as a professor for computer animation at the Film & Television Academy Babelsberg (HFF). 2003 Co-initiator and head of n_space, the Interdisciplinary network of excellence for nonlinear media in Potsdam. Since 2004 Visiting Professor at CUC Communication University of China CUC, Beijing. 2005 head of "Innovation Forum Nonlinear Media". 2005-2007 director of Digital Media Institute DMI at HFF. Since 2005 programme director of EU symposium INSIGHT OUT. Since June 2007 head of "School of Design Thinking" at HPI Hasso Plattner Institute in Potsdam.
Markus Kurtz (AT/US)
With more than 13 years of production experience in visual effects, Markus Kurtz serves as director of production technology at Rhythm & Hues Studios in Los Angeles, a position he has held since 2007. Markus interacts closely with all of the studio's productions and technology teams to design solutions based on their current production needs and future technology goals. Markus has been actively involved in such recent movies as "Night at the Museum", "The Golden Compass", "Land of the Lost," "Fast & Furious," "The Incredible Hulk" and "Mummy 3: Tomb of the Dragon Emperor". Previously, Markus worked as a digital effects supervisor at Rhythm & Hues and CG supervisor at Digital Domain. His many film credits include "Titanic," "Lord of the Rings", "Happy Feet" and "Superman Returns." Markus holds a Master of Fine Arts from the University for Arts and Industrial Design, in Linz, Austria.
Jürgen Hagler (AT)
Jürgen Hagler (AT) is an associate professor in the Digital Media department at the Upper Austria University of Applied Sciences (Hagenberg, Austria) and is in charge of computer animation and animation studies. He became the programme coordinator for the Digital Arts master's degree programme in 2009. He studied art pedagogy and experimental visual design at the University for Art and Industrial Design in Linz, Austria. He has worked in the field of computer animation for over ten years, including stints at the Ars Electronica Futurelab and Art & Tech Institute Linz. He is also an author for the Digital Media for Artists e-learning platform, and has taught classes in 3D computer animation at the Academy of Graphic Arts in Vienna and the University for Art in Linz.
Carlye Archibeque (US)
Carlye Archibeque began her career in the motion picture and graphic community at the Academy of Motion Pictures Arts and Sciences for seven years coordinating the Student Academy Awards and the Scientific and Technical Awards. After that she moved to Sony Pictures Imageworks where she managed the digital and PR assets for the visual effects house. In 2009, Archibeque founded C & B scene, an outreach company designed to provide marketing and outreach support for computer graphics and digital arts companies. Additionally, she serves as the International Outreach Chair for the SPARK festival presented twice yearly by the Vancouver Professional Chapter of SIGGRAPH.
HYBRID ART
Eduardo Kac (US)
Eduardo Kac is internationally recognized for his telepresence and bio art. A pioneer of telecommunications art in the pre-Web '80s, Eduardo Kac (pronounced "Katz") emerged in the early '90s with his radical works combining telerobotics and living organisms. His visionary integration of robotics, biology and networking explores the fluidity of subject positions in the post-digital world. His work deals with issues that range from the mythopoetics of online experience (Uirapuru) to the cultural impact of biotechnology (Genesis); from the changing condition of memory in the digital age (Time Capsule) to distributed collective agency (Teleporting an Unknown State); from the problematic notion of the "exotic" (Rara Avis) to the creation of life and evolution (GFP Bunny). At the dawn of the twenty-first century Kac opened a new direction for contemporary art with his "transgenic art"–first with a groundbreaking transgenic work entitled Genesis (1999), which included an "artist's gene" he invented, and then with his fluorescent rabbit called Alba (2000). From his first experiments online in 1985 to his current convergence of the digital and the biological, Kac has always investigated the philosophical and political dimensions of communication processes. Equally concerned with the aesthetic and the social aspects of verbal and non-verbal interaction, in his work Kac examines linguistic systems, dialogic exchanges, and interspecies communication. Kac's pieces, which often link virtual and physical spaces, propose alternative ways of understanding the role of communication phenomena in creating shared realities. Kac merges multiple media and biological processes to create hybrids from the conventional operations of existing communications systems. Kac first employed telerobotics in 1986 motivated by a desire to convert electronic space from a medium of representation to a medium for remote agency. He creates pieces in which actions carried out by Internet participants have direct physical manifestation in a remote gallery space. Often relying on the indefinite suspension of closure and the intervention of the participant, his work encourages dialogical interaction and confronts complex issues concerning identity, agency, responsibility, and the very possibility of communication. Kac's work has been exhibited internationally at venues such as Exit Art and Ronald Feldman Fine Arts, New York; Maison Européenne de la Photographie, Paris, and Lieu Unique, Nantes, France; OK Contemporary Art Center, Linz, Austria; InterCommunication Center (ICC), Tokyo; Julia Friedman Gallery, Chicago; Seoul Museum of Art, Korea; and Museum of Modern Art, Rio de Janeiro. Kac's work has been showcased in biennials such as Yokohama Triennial, Japan, Bienal de Sao Paulo, Brazil, and Gwangju Biennale, Korea. His work is part of the permanent collection of the Museum of Modern Art in New York, the ZKM Museum, Karlsruhe, Germany, and the Museum of Modern Art in Rio de Janeiro, among others. Kac's work has been featured both in contemporary art publications (Flash Art, Artforum, ARTnews, Kunstforum, Tema Celeste, Artpress, NY Arts Magazine) and in the mass media (ABC, BBC, PBS, Le Monde, Boston Globe, Washington Post, Chicago Tribune, New York Times). Kac has received many awards, including the Golden Nica Award, the most prestigious award in the field of media arts and the highest prize awarded by Ars Electronica. He lectures and publishes worldwide. His work is documented on the Web in eight languages: http://www.ekac.org.
Koert van Mensvoort (NL)
Dr. Koert van Mensvoort MFA MSc (1974) is fascinated by the idea that people, in their attempts to cultivate nature, cause the rising of a next nature, which is wild and unpredictable as ever. Many of his activities revolve around the exploration of this nature caused by people.
Jurij Krpan (SI)
Born in Postojna in 1961, lives and works in Ljubljana, Slovenia. At the initiative of the Student Organisation of the University of Ljubljana he conceived the Kapelica Gallery – Gallery for Contemporary Investigative Arts, which he has been running since. As curator and selector he has participated in domestic and international festivals, the biggest international productions to date being the organization and artistic management of the Slovenian pavilion at the 50th VENICE BIENNALE in 2003 and the conceptual gallery Cosinus BRX at the European Commission building in Brussels and the 5.th trienial of Contemporary Investigative Arts 2006 at Museum of Modern Art – Ljubljana. In September 2008 he curated the presentation of the Gallery Kapelica in the Featured Art Scene section of Ars Electronica in Linz. Jurij Krpan lectures about the artistic profile of the Kapelica Gallery in Slovenia as well as abroad.
Jens Hauser (DE/FR)
Jens Hauser is a Paris based art curator, writer and video maker focussing on the interactions between art and technology, trans-genre and contextual aesthetics. He has organized several interdisciplinary conferences in the field of art, science and philosophy, as well as exhibitions such as L'Art Biotech (Nantes, 2003), Still, Living (Perth, 2007); and, as part of the European Capital of Culture programs, sk-interfaces (Liverpool, 2008/Luxembourg, 2009), and the Article Biennale (Stavanger, 2008). In 2005 Hauser received the Fund for Arts Research Award from the American Center Foundation; he guest lectures at universities and art academies internationally. His current research at the Institute for Media Studies at Ruhr University Bochum is concerned with biomediality. Hauser is also founding collaborator of the European cultural television channel ARTE and has directed numerous creative radio pieces.
Bronac Ferran (UK)
Bronac Ferran, is an independent researcher, writer and occasional curator working in the UK and internationally in areas related to media, art, science, law, design and ecology. She is former Director of the Interdisciplinary Arts Department at Arts Council England where she was involved with numerous media culture initatives in Europe, developed Art and Science Research Fellowships programmes and set up Media Artists Placements within research and industry contexts. She is intensively involved in Brazilian related projects and has recently completed a report on digital culture in Brazil for the Dutch Culture Ministry. She is a founder member of the bricolabs network and served as a jury member for Transmediale 2009. Her work will be part of the E-Tribal Arts exhibition in Cluj, Transylvania in February 2010 and Proyecto Tierra in Bilbao in May. She works part time in the Innovation Design Engineering department at the Royal College of Art in London. You can find out more about her activities at www.boundaryobject.org
[THE NEXT IDEA] VOESTALPINE ART AND TECHNOLOGY GRANT
Gabriele Kotsis (AT)
Gabriele Kotsis received her masters degree in business informatics at the University of VIenna in 1991. Her PhD Thesis on Performance Management (1995) was honored with the Heinz-Zemanek Preis. After visiting professor positions at the Vienna University for Economics and Business Administration (2001) and at the Copenhagen Business School (2002), she is holding a full professor position in computer science at the Telecooperation Department at the Johannes Kepler University of Linz. Her research interests include the design and development of cooperative systems with a focus on mobile and internet computing, multimodality and performance. From April 2003 to April 2007 she was president of the Austrian Computer Society. Since October 2007 she is vice rector for research and gender equality at the JKU Linz.
Tina Auer (AT)
Tina Auer's work features astoundingly smooth transitions among art, research, technology, entertainment and science. Together with the collective Time's Up, she works on the creation, conception, implementation and evaluation of media-enhanced, interactively challenging, physically substantial architectures. These she understands as self-contained worlds that allude to scenarios of everyday life, that provide visitors/users (and Ms. Auer herself) with a playful and fascinating approach to the mixed realities they proffer, that fan the flames of the spirit of discovery, and make the act of exploring these worlds and the narratives that animate them an all-encompassing experience. She has toured Europe, Asia and Australia with works such as BodySPIN, the Hyperfitness Studio, Sensory Circus and Domestic Bliss. Linz has been her base station (i.e. workshop & lab complex) since 1996.
Michael Sterrer-Ebenführer (AT)
Corporate Advertising and Sponsoring. voestalpine AG
Horst Hörtner (AT)
Horst Hörtner is a media artist and researcher. He is expert in design of Human Computer Interaction and holds several patents in this field. Hörtner is founding member of the Ars Electronica Futurelab in 1996 and since then directing this atelier/laboratory. He started to work in the field of media art in the 1980ies and co-founded the media art group x-space in Graz/Austria in 1990. Horst Hörtner is working in the nexus of art & science and giving lectures and talks at numerous international conferences and universities.