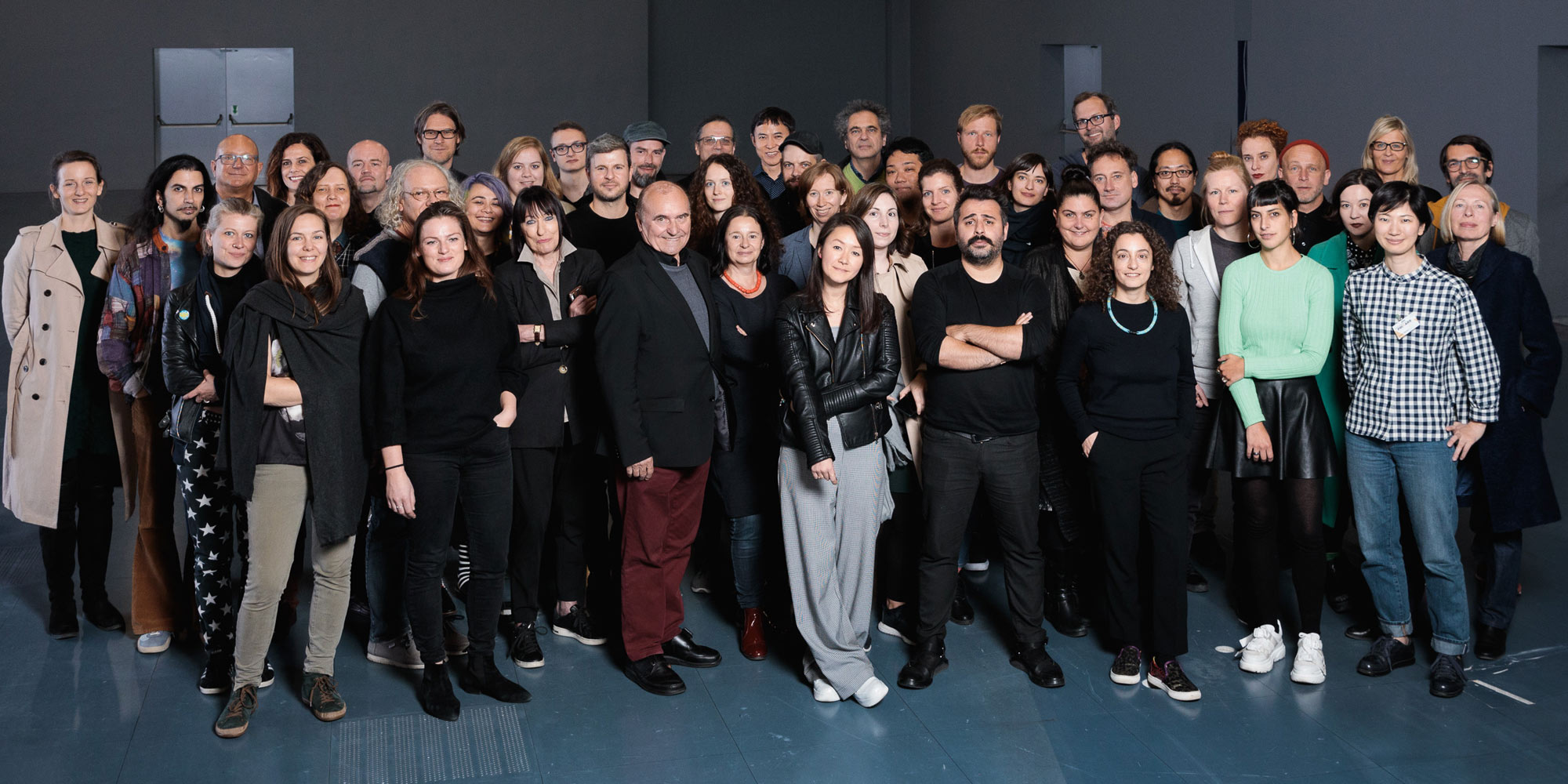 Categories:
Artificial Intelligence & Life Art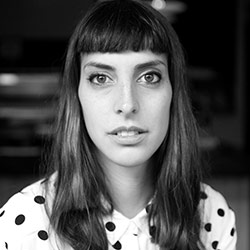 Moon Ribas (ES)
is a Catalan avant-garde artist and cyborg activist best known for developing the Seismic Sense, an online seismic sensor implanted in her feet that allows her to perceive earthquakes taking place anywhere in the planet through vibrations in real time. Ribas transposes the earthquakes into either sound, in her piece Seismic Percussion; or dance, in Waiting For Earthquakes. In 2010 she co-founded the Cyborg Foundation, an international organisation that aims to help people become cyborgs, defend cyborg rights and promote cyborg art. Ribas also co-founded the Transpecies Society in 2017, an association that gives voice to non-human identities, defends the freedom of self-design and offers the creation of new senses and new organs in community.
www.cyborgarts.com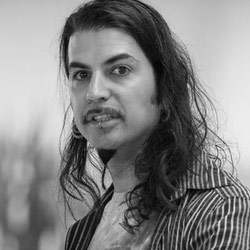 Memo Akten (TR)
is an artist, researcher and philomath from Istanbul, Turkey, working with computation as medium, inspired by the intersections of science and spirituality; and collisions between nature, science, technology, ethics, ritual, tradition and religion. Combining critical and conceptual approaches with investigations into form, movement and sound; he works with computational systems and algorithms, designing behavioural abstractions and data dramatizations of natural and anthropogenic processes, to create (interactive, non-interactive or responsive) moving images; video, sound and light installations and performances. Alongside his practice, he is currently working towards a PhD at Goldsmiths University of London in artificial intelligence and expressive human-machine interaction, to enable collaborative creativity between humans and machines. His work has been shown and performed internationally, featured in books and academic papers; and in 2013 Akten received the Prix Ars Electronica Golden Nica for his collaboration with Quayola, 'Forms'
memo.tv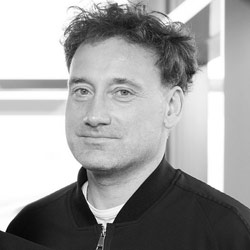 Jens Hauser (DE)
is a Copenhagen and Paris based media studies scholar and art curator focusing on the interactions between art and technology, trans-genre and hybrid aesthetics. He holds a dual post-doctoral research position at both the Department of Arts and Cultural Studies and at the Medical Museion at the University of Copenhagen, and directs the (OU)VERT network for Greenness Studies. He is also a distinguished affiliated faculty member of the Department of Art, Art History and Design at Michigan State University, where he co-directs the BRIDGE artist in residency program, and an affiliated faculty member at the Department for Image Science at Danube University Krems.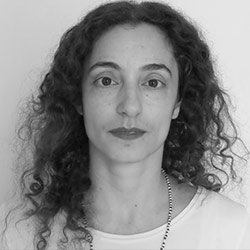 Irini Papadimitriou (GR/UK)
is a curator, producer and cultural manager, working at the forefront of digital culture in the UK and internationally. Currently Creative Director at FutureEverything, she was previously Digital Programmes Manager at the V&A and Head of New Media Arts Development at Watermans. Her more recent exhibition, Artificially Intelligent, was on display at the V&A in 2018. She is a co-curator for the Art + Data experience at Mozilla Festival and a co-founder of Maker Assembly.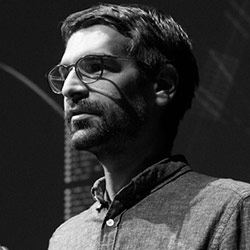 Vladan Joler (RS)
is SHARE Foundation director and professor at the New Media department of the University of Novi Sad. He is leading SHARE Lab, a research and data investigation lab for exploring different technical and social aspects of algorithmic transparency, digital labour exploitation, invisible infrastructures, black boxes, and many other contemporary phenomena on the intersection between technology and society.
labs.rs
Digital Musics & Sound Art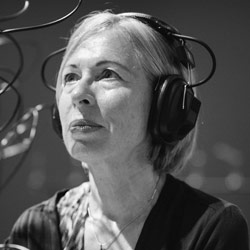 Christina Kubisch (DE)
belongs to the first generation of sound artists. Trained as a composer, she has artistically developed such techniques as magnetic induction to realize her sound installations and compositions.She has been teaching as a professor for audio-visual arts and in the last years has restarted live performance. Christina Kubisch's work displays an artistic development which is often described as "synthesis of arts" – the discovery of acoustic space and the dimension of time in the visual arts on one hand, and a redefinition of relationships between material and form in music on the other.
www.christinakubisch.de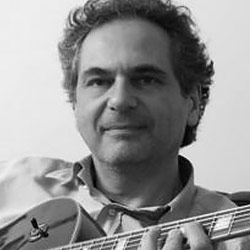 François Pachet (FR)
got his Ph.D. and Habilitation from Université Pierre et Marie Curie (UPMC), after an engineer's degree from Ecole des Ponts et Chaussées. He joined SONY Computer Science Laboratory Paris, where he developed several award winning technologies such as MusicSpace, Continuator for interactive music improvisation, and Flow Composer which paved the way for AI-based score composition. François Pachet was elected EurAI Fellow in 2014 and doctor Honoris Causa of the University of Pernambuco (Brazil) in 2017. He was Principal Investigator of the Flow Machines ERC-funded project, which produced (with the musician SKYGGE) Daddy's Car, a song in the style of the Beatles, and Hello World, the first mainstream music album composed with AI. He is also a musician and has published two music albums (jazz and pop) as composer and performer. His current goal is to build a new generation of tools to assist music creation.
www.francoispachet.fr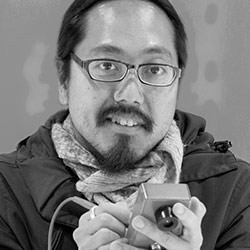 Soichiro Mihara (JP)
: Aiming to make art that openly engages with the world, MIHARA creates systems that employ a wide range of materials, media, and technologies, such as acoustics, bubbles, radiation, rainbow, microbes, moss, air stream, soil and electron in order to continually questions the here and now. Since 2011, after an earthquake and tsunami struck the East coast of Japan, he has been working on 'blanks project,' which explores the boundaries of the systems that drive modern society. Since 2013, he participate residency program from center of contemporary art to extreme environment, such as poler region(ars biaorctica), rain forest(labverde), DMZ(REAL DMZ PROJECT).
mhrs.jp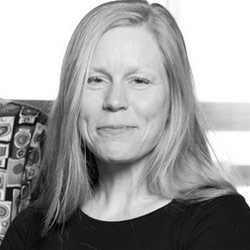 Rikke Frisk (DK)
is the founder and co-director of the community focused culture production company: Indgreb, which is based in Copenhagen. Indgreb specializes in projects within participant-driven art and innovation events. Within their portfolio is the creation of the international innovation and art competition festival, Afsnit I. Rikke's latest initiative is Talk Town – a debate festival on gender, equality and feminism of which she is co-initiator and festival director, a position she is familiar with from her time as manager and co-creator of Strøm – the leading festival for electronic music in Scandinavia, which she ran for several years. Later on Rikke was head of the secretariat for the Copenhagen hosting of WOMEX – the world's biggest world music fair and festival. Among several obligations she is a member of the board of Denmark's leading venues for contemporary, experimental Jazz and world music: Copenhagen Jazzhouse and Global. With a background in architecture and communication she is an experienced creative leader, with renowned relational abilities to unfold peoples skills and ideas.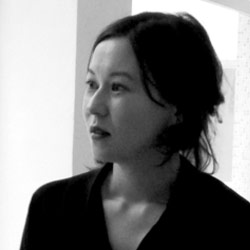 Shilla Strelka (AT)
is a cultural journalist, music curator, concert organiser and dj, based in Vienna. Main focus of her journalistic and curatorial practice is on electronic music and the communal rhythms of high and counter culture. 
In 2012 she initiated the concert series Struma+Iodine. Since 2015 she is the artistic director of Unsafe+Sounds Festival and works as co-curator for Elevate Festival Graz (since 2017), Stromschiene at Alte Schmiede Kunstverein and the open-air concert series Parken (since 2016). 
Strelka studied Digital Media at the Academy of Fine Arts, Vienna and finished her studies in film and media, philosophy, german literature and art history. Strelka has written texts on music, film and popular culture for mica – music austria (chief editor), Spex, skug, donaufestival, sixpackfilm and Editions Mego, amongst others.
Computer Animation
u19 – CREATE YOUR WORLD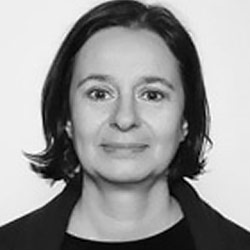 Sirikit Amann (AT)
has been a juror since the very inception of the u19 – CREATE YOUR WORLD category for youngsters under 19 years of age in Austria. She is currently director of cultural education at KulturKontakt Austria, a non-profit organization that promotes education and culture in Austria as well as Eastern & Southeastern Europe. She had previously served as an expert advisor in artistic affair at the Austrian Federal Ministry of Education, Art and Culture and in the Office of the Federal Chancellery Minister.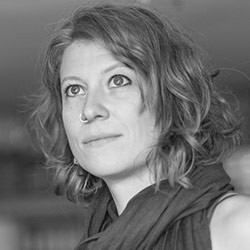 Anita Landgraf (AT)
is a game agent and owner of the White Castle Games agency. Her love for the game was instilled in her by grandma and dad (card games), as well as by her brother (Star Quest). While studying political science she worked in the "Brot & Spiele" board game pub, where she was "discovered" by agency founder Ronald Hofstätter as a reinforcement for White Castle Games. After two years of learning by doing, she took over the agency herself and has now been running it for eight years.
Photo Credit: Karolin Pernegger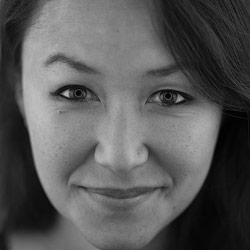 Conny Lee (AT)
is also a u19 – CREATE YOUR WORLD juror of long standing. She's gained fame on the ORF–Austria Broadcasting Company's radio station FM4 producing and co-hosting the bilingual FM4 morning show and contributing content dealing with her favorite topics: games, literature and comics. She also moderates events and panel discussions.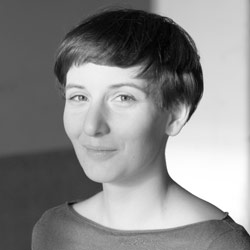 Magdalena Reiter (AT)
leads the urban initiative OPEN COMMONS LINZ, which promotes digital public goods and transparent structures in an open, digital society. Among other things, she brought the non-profit programme "Jugend hackt" to Austria in 2016. Since the beginning of 2018, she has also organised the technology event "Hello World" for children aged 8 to 12. Before that, Reiter worked for many years as a freelance designer with a focus on design theory and network policy. In doing so, she investigated which conditions are fruitful for collaborative work and creative collaboration in digital everyday life. Since 2015 Reiter has co-organized the "Netzpoltische Abend" at Metalab Vienna as a founding member and is active in Wikimedia Austria.
Photo Credit: Michael Holzer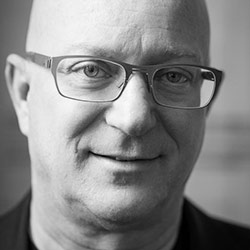 Nikolaus Glattauer (AT)
is school principal, columnist and author in Vienna. After a successful career as a journalist, which he finished as deputy editor-in-chief of the Austrian magazine NEWS, he completed several teaching positions for secondary school. He writes a weekly column for the daily Austrian newspaper "Heute" and is a member of the educational advisory board of the daily Austrian newspaper Kurier. Glattauer is also a member of the board of the Institute for Children's and Youth Literature. Glattauer's narrative non-fiction books "Der engagierte Lehrer und seine Feinde" and "Die PISA-Lüge" became bestsellers in Austria, as did his fictional satires on everyday school life from the point of view of parents suffering under the title "Leider hat Lukas".
Photo Credit: Manfred Weis