"Cubo Negro" at Centro de Ciencias in Culiacan, Sinaloa
Since its opening in 1992 the Sinaloa Science Center in Culiacan, has been one of the most important meeting places for the conveyance of information, science and technology in the northern region of Mexico. For the first time in 25 years, the building was renovated, redesigned and the exhibition concept revised. With the vision of generating an immersive environment for contemporary knowledge transfer in various dimensions of emotional, sensitive and physical learning, the plan was born to integrate "Deep Space 8K" as one of the main attractions in the new Science Center.
Ars Electronica Solutions was commissioned with this task to create the so-called "Cubo Negro" (Black Cube), a multi-dimensional, interactive presentation and experience space with wall and floor projections in 8K, based on the Ars Electronica Center's original and unique "Deep Space 8K".
After various phases of work – workshop, consulting report, planning, realization, roll-out and training, the "Cubo Negro" was finally put into operation for the test phase in December 2019. The successful opening followed in January 2020.
The "Cubo Negro" is characterized by the following technical specifications:
Projection surfaces per wall and floor, approx. 13m wide and 7.7m high
8K resolution each for wall and floor projection
8x 4K high performance projectors that can reproduce active stereo at 120Hz and a total resolution of over 50 million pixels
active stereo system with shutter glasses for visitors
laser tracking system for interactive content and games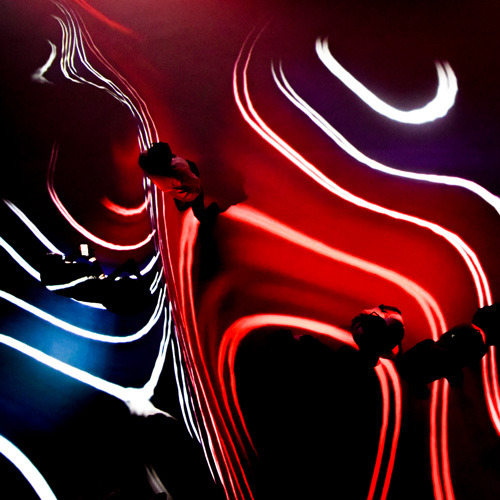 In the construction of the "Cubo Negro", care was taken to ensure compatibility with the "Deep Space 8K" at the Ars Electronica Center in Linz in order to be able to exchange content in the future. In addition to the daily program for visitors of the Center, lectures and special events can also be shown in the "Cubo Negro" – so there are virtually no limits to the content that can be shown. We wish our Mexican partners a lot of joy with the "Cubo Negro" and remain in constant exchange for exciting future content.
For the Cubo Negro, Ars Electronica Solutions receives the prestigious Austrian Export Award 2020 in Gold in the category Tourism and Leisure Industry.
More about this here in the press release.
PROJECT CREDITS
Team Solutions: Michaela Fragner, Anna Grubauer, Roland Haring, Michael Kaiser, Michael Mondria, Patrick Müller, Andreas Pramböck, Thomas Viehböck
Extern:
Christie, Garamantis GmbH, PeakImpact, Ton und Bild, XI-Machines
Foto Credits:
Centro de Ciencias de Sinaloa, Ars Electonica Solutions