Ars Electronica Solutions wins Austrian Export Award in Gold

The Deep Space 8K at the Ars Electronica Center in Linz, with its breathtaking images from inside the human body, interactive flights through the universe in 3D and gigapixel images of masterpieces by famous painters, has been a crowd puller for years. Large-scale wall and floor projections and 8K resolution are also the hallmarks of the Cubo Negro at the Sinaloa Science Center in Mexico, a deep space 8K much like the original, implemented by Ars Electronica Solutions.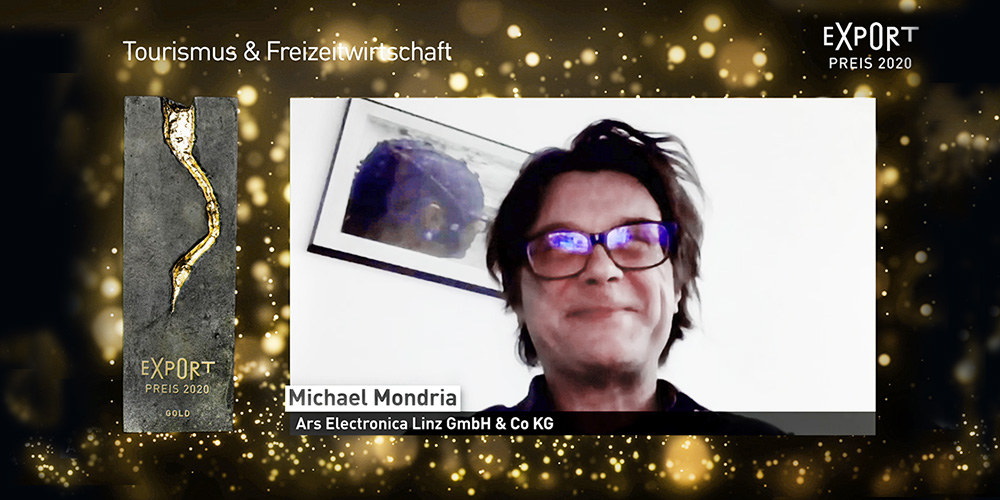 For the Cubo Negro, Ars Electronica Solutions receives the prestigious Austrian Export Award in Gold in the Tourism and Leisure Industry category,handed over by Amelie Groß, Vice President Chamber of Commerce, Clemens Malina-Altzinger, Vice President WKO Upper Austria and Klaus Schobesberger, Chairman WKO District Office Linz-City.
"This award is a great honor and pleasure. It confirms our understanding and our claim not to focus on technology, but always on people. As an innovative and collective experience platform, the Cubo Negro expresses exactly that.",
Michael Mondria, Senior Director of Ars Electronica Solutions, is delighted about the Austrian Export Award.