Interactive lobby at the corporate headquarters
The Styria Media Group is one of the leading media conglomerates in Austria, Croatia and Slovenia. Ars Electronica Solutions' "Styriaversum" concept outshone a field of international competitors and was selected for the design of the Lobby at the company's new headquarters in Graz. The 390-m2 Lobby is morphing into the Styriaversum brandland. Beginning in June 2015, visitors will be greeted by interactive exhibits designed to acquaint them with Styria's diversified product line.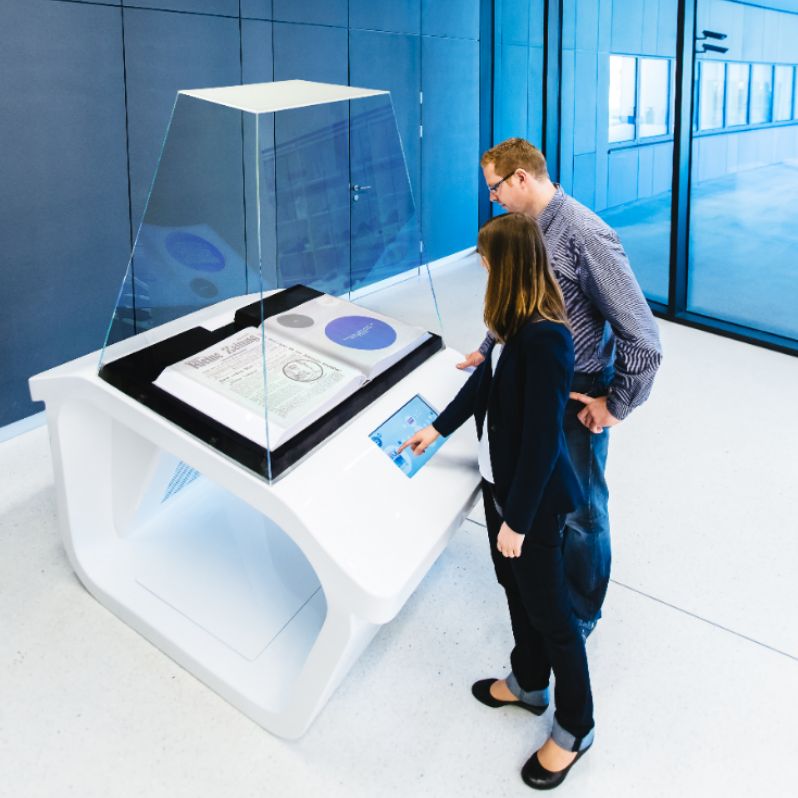 Ars Electronica Solutions is proud of the media art installations implemented at Styria's corporate headquarters. On the substantive level, they're fed with content from various sources within the Styria Media Group. To achieve this, information is automatically gathered or, if the need arises, input by staff members into a flexible content management system (CMS).
Further information about the installations is available here.
The Ars Electronica Blog provides further insight to the project..
Project Credits:
Michael Badics, Lukas Bischof, Cecile Bucher, Stefan Dorn, Stefan Fuchs, My Trinh Müller-Gardiner, Yvonne Hauser, Christoph Hofbauer, Petros Kataras, Fadil Kujundžić, Poorya Piroozan, Benjamin Olsen, Dietmar Peter, Andreas Pramböck, Gerald Priewasser-Höller, Roland Reiter, Stefan Rozporka, Markus Wipplinger, Claus Zweythurm
Foto Credits: Marija Karzaij