Total Conversion is a proposition, a question, a method all at once. Rather than answer the questions it asks, the 2-channel video installation sets in motion an open-ended method of being in the world. At the center of the film's overlapping stories is the question of the human body and how it must constantly intake parts of the world in order to maintain its own life. Does the body become what it eats? Or, as some nineteenth century European scientists believed, and turned into twentieth century common sense, does the body dissolve the world completely into its own material structure?
The installation makes incorporation an issue of physiological, psychological, spiritual, literary and scientific dimensions. It is at once a matter of metamorphosis and decay, the eucharist and epigenetics, the philosophy of matter and imperial conquest, industrialization and annihilation.
Credits
This work was realized within the framework of the European Media Art Platform residency program at IMPAKT [Centre for Media Culture] with support of the Creative Europe Culture program of the European Union. Supported by Queen Mary University of London, University of Southampton, South-West and Wales Doctoral Training Partnership.
This project is funded and presented in the context of the EMAP project co-funded by the Creative Europe Programme of the European Union.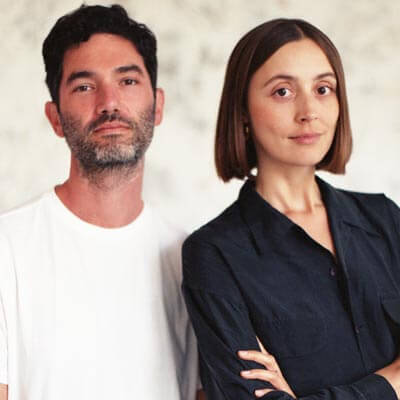 Sasha Litvintseva (GB), Beny Wagner (DE/US)
Sasha Litvintseva and Beny Wagner are artists, filmmakers and writers. They have been working collaboratively in moving image, installation, text and lectures since 2018. Their collaborative work has been presented globally, including at the Berlinale, Rotterdam, CPH:DOX, Courtisane, EXiS Seoul film festivals, CAC Vilnius, Los Angeles Filmforum, Museum of the Moving Image NY, Transmediale, Sonic Acts, Berlin Atonal and Impakt Festival, Wroclaw Media Art biennale, the Baltic Triennial and Seoul Mediacity Biennale.