With full body strength, the 4-year-old Leonie is hanging on the rope with which she pulls a container filled with water to the top. Meanwhile her friend Fabian turns his gaze towards the water wheel that begins to rotate at this moment. In the background, her other friends from kindergarten can be heard – they are trying to bring two equally polarized magnets together, draw their personal creatures on the digital drawing board with a pen and mix the light colors red and green. Anna is very excited, after all she has just turned her own candles, and three of her friends watched her from behind the protective glass. Lukas has promised to remove the shavings on the bench with a vacuum cleaner.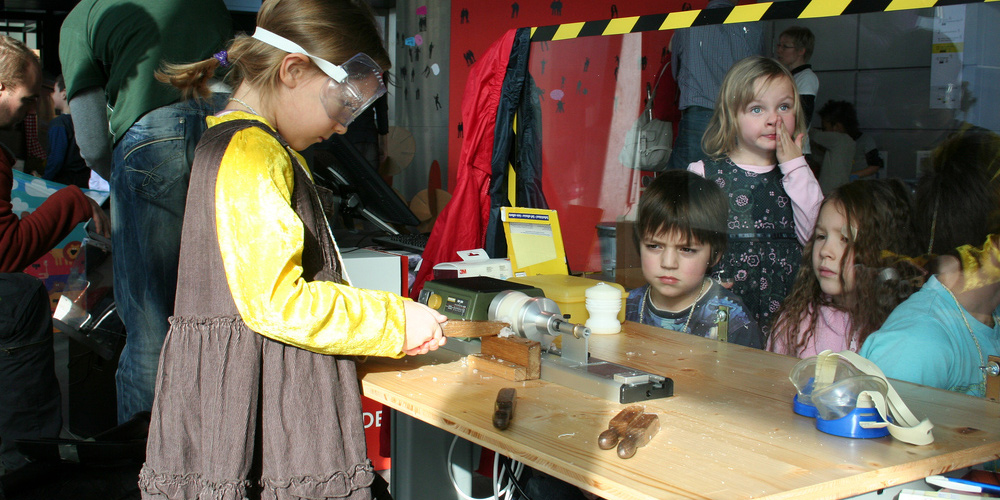 The popular exhibition "KET – children experience technology" of the association OTELO in collaboration with Ars Electronica stops over again this year in the foyer of the Museum of the Future. Until February 17, 2013, children between 4 and 8 years have the opportunity to observe scientific phenomena and technological processes, to experiment and to gain new experiences thereby. Numerous interactive exhibits teach children shapes, colors, crafts, machinery, energy, light, and more. In particular, the independent experience and the possibility to experiment without guidelines are in the foreground of KET.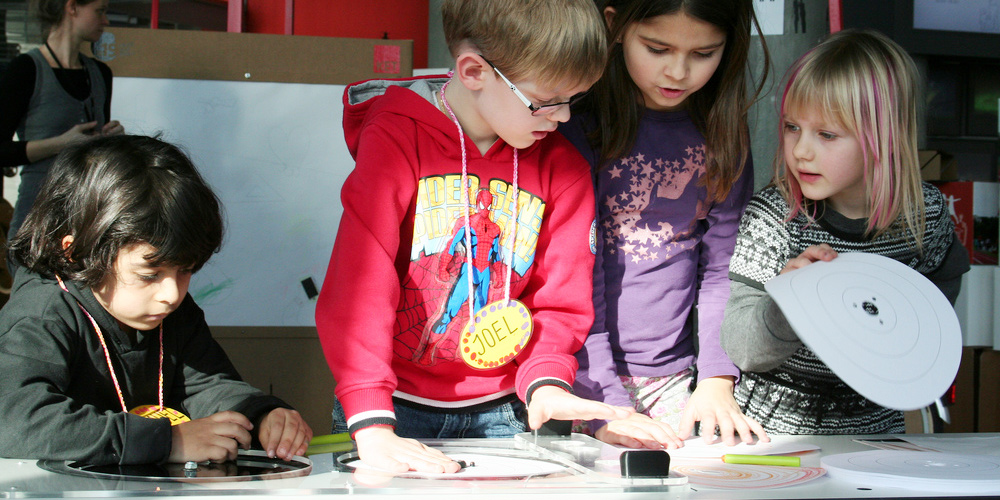 So also the "Kritzelfon" is with us again: On a round piece of paper colorful drawings are painted with crayons that eventually turn them to different sounds with a color sensor. Due to the gears the drawings can be rotated at any speed in a circle while recurring melodies sound. The little piece of music is not complete? No problem, just paint another color on it and try out how your own composition sounds now.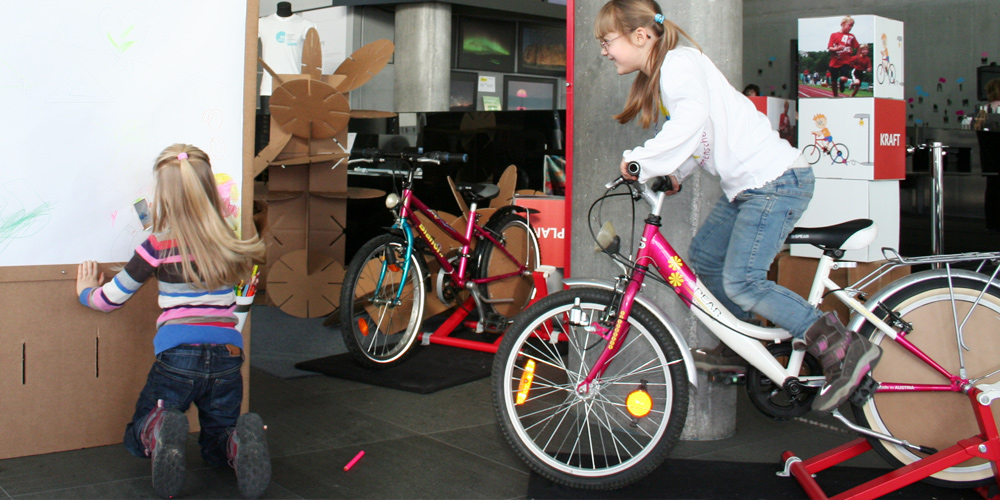 Anyone who wants to push the pedals has to go to the "Human Power Station" – here a generator creates energy out of muscle strength. But why? Helpful Infotrainers of the Ars Electronica Center will give you the right answers – they can be recognized by their orange shirts. And because everyone needs a break, at KET there is enough opportunity to sit down near the u19-mobile, to listen to an audio book or to scroll through picture books about nature science and technology.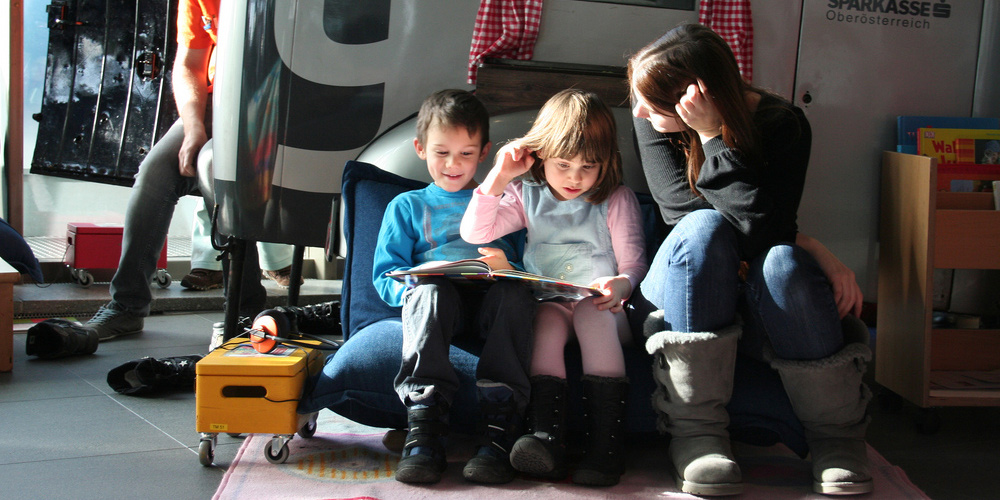 For more information about KET see ars.electronica.art. If you want to visit the exhibition with a group of children, please contact the visitor service at +43-732-7272-51 or center@aec.at.