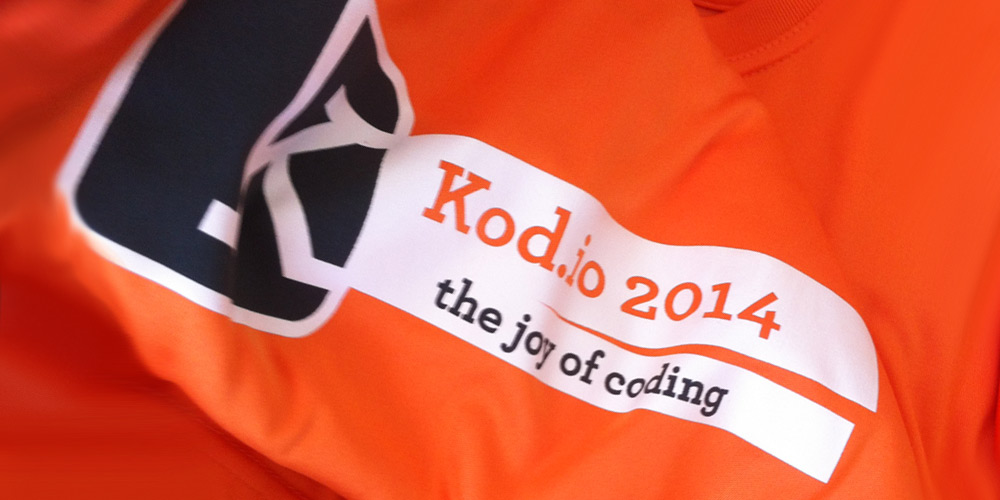 This weekend, on March 1, 2014, the "Kod.io", a developer conference from Europe, will take place at the Ars Electronica Center in Linz – after its first edition in Istanbul last year.
Floor Drees (@floordrees) from the Netherlands and Uğur Özyılmazel (@vigobronx) from Turkey are both organizing the traveling event, which aims to bring people from various programming disciplines together. They pulled this event off in a record time: Only end November 2013 they met through their mutual friends at Codeship (TechStars Boston alumni) and now it is just around the corner: "Kod.io Linz" is a 1-day, 2 track conference on the joy of programming.
"Trying to bridge the gap between different programming languages where art and hardware come together: Ars Electronica." (Floor Drees)
Kod.io will mostly cover programming languages like Python, Ruby and JavaScript (and their web and mobile frameworks). 18 speakers will talk in front of 300+ attendees, interested in the bleeding edge of technology. We have talked to both organizers, who send themselves nearly 30 e-mails a day on average, and asked them about what they will do on March 1, 2014:
"Bridging the gap between cultures and programming languages over continents!" Could you explain your slogan a little bit more to us?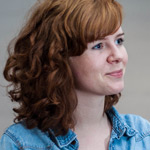 Floor Drees: Having visited a lot of developer meetups and conferences in the past two years I noticed how developers like to bash on other programming languages, version control systems and generally technologies used. Rather than discussing such marginal differences, we rather talk about what binds us: the joy of programming. And naturally, expending the group of people taking part beyond Austria, makes it all-together more eclectic and fun. The idea actually took form at Sektor5 (THE co-working space in Vienna), where a lot of the User Groups work together (and exchange talks for instance). We would like to popularize this concept at a conference level.
Uğur Özyılmazel: European developers are mixed and multi-cultural but we all speak same language: Coding and Developing! Kod.io will connect these different nationalities and create strong relationships, friendships and knowledge exchange! We love open-source knowledge sharing! Thats how community grows!
What are you discussing this weekend? What are the highlights?
Floor Drees: We're looking forward to every single talk as we host such a variety of topics! The keynotes by Steve Scott and Lea Verou will be exciting and we're looking forward to MMag. Klaus Luger's welcome speech, the mayor of Linz.
Why did you choose Linz as location for your conference 2014?
Floor Drees: One of the team members who operates more "behind the scenes" calls himself the unofficial mayor of Linz. He DOES get everything done, while he doesn't speak English or German. We actually dreamed of hosting our conference at Ars Electronica – as it fits our theme so well: joy and coding!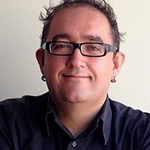 Uğur Özyılmazel: We did – with my company webBox.io – the first kod.io last year in Istanbul, Turkey. Due to Linz's location, almost center of EU, and the conceptual engaging with Ars Electronica, where the Museum of the Future meets Coding, we chose to do that! The environment and ambient of the Ars Electronica Center perfectly fits with our developer conference. Who knows, maybe in the future, Linz could be next silicon valley or Software development capital of EU.
Do we need to meet each other physically in future – or why didn't you do the lectures via video conferences?
Floor Drees: Because meeting each other is fun and especially Ars Electronica as a location greatly attributes to the vibe and calls for meeting offline. Additionally we host a Meet & Greet between startups and developers during the afternoon track, in collaboration with AustrianStartups. Being both fans of Developer User Groups and meetups, Uğur and I agreed that there's no such thing as meeting face-to-face to discuss new disruptive ideas and exciting career adventures.
Uğur Özyılmazel: We have friends from USA, Confreaks. They'll record everything and publish all sessions on their website: confreaks.com
One day before, there were still some tickets available at eventbrite.com. If you are interested in taking part, check the schedule and their Code of Conduct on linz.kod.io or follow them on Twitter @kod_io_at. Or if you are interested in booking your event at the Ars Electronica Center Linz, contact our Event Service.