Frank Gehry Exhibition (Credit: LABoral)
The Open Call of the European Digital Art and Science Network, an international initiative offering artists the chance to being awarded a residency at the European Southern Observatory (ESO) in Chile and the Ars Electronica Futurelab ends February 9, 2015. The basis of this network is a big, manifold network consisting of the scientific partner, ESO, and seven European artistic and cultural partners.
Some of them have already been presented on our blog. In this interview, Robert Devcic, director of GV Art, and Oscar Abril, artistic director of LABoral, speak about their expectations from the encounter of science and art and from their collaboration with Ars Electronica, ESO and the other art partners. Last but not least, they also give some advice to artists who want to submit a project at the Open Call.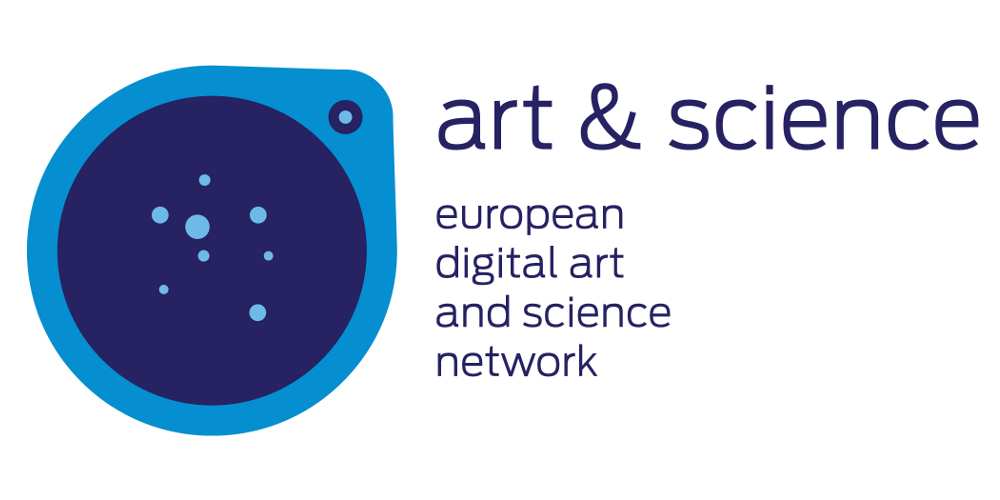 Hi Oscar and Robert! Tell me, what are your expectations from the encounter of science and art?
Oscar Abril: I think this is one of the most interesting topics at the moment. Not only in art, but also in terms of knowledge in a general sense, because we are involved in a process in which scientists are doing critical work about how we understand the difference between nature and society. In terms of that challenge, I think it's a very interesting moment now to be involved and participating in a project like this.
Robert Devcic: Well, my expectations are that it's a creative journey involving the artists and scientists – without making a prediction in terms of its destination – a journey that allows both the artists and scientists to gain something from that collaboration, from the experience of working together. So it's mutually enriching, not just one taking from the other.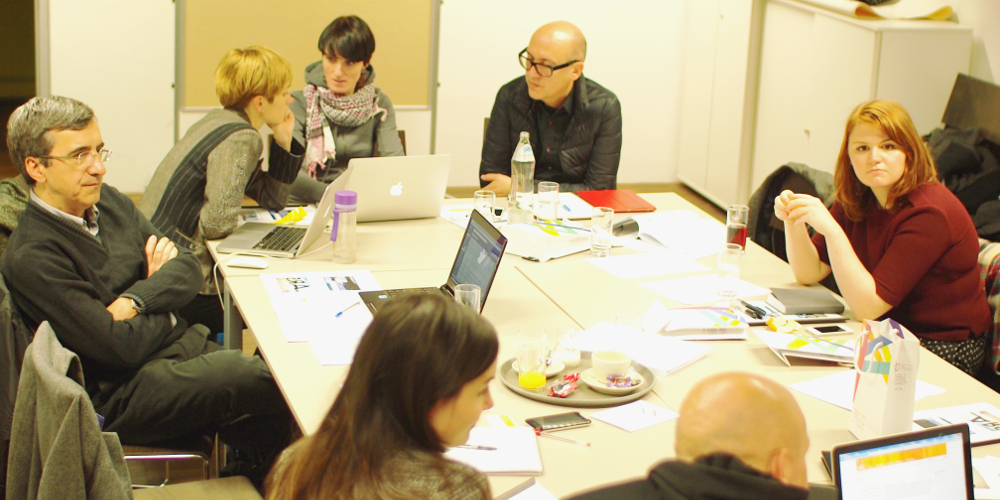 Kickoff-meeting with the artistic and cultural partners at Ars Electronica Center (Credit: Martin Hieslmair)
What do you think about the collaboration between Ars Electronica, ESO and the other art partners?
Robert Devcic: It's a journey for all of us together, for the partners to work together and to find ways for art and science collaborations to be more effective and meaningful. I would like to get to know the science partner better. Although I have worked with artists who have collaborated with ESO, I look forward to direct communication about how we can all build our capacities from our partnerships. Projects like this that promote the benefits of interdisciplinary practice outside of education will stimulate others to experiment across disciplines and that can only be a good thing.
The international open call enables us to find out what is happening globally in terms of art and science collaborations. Ars Electronica is best placed to be that epicenter of what is happening in interdisciplinary practice, to be at the hub, so we can map out who is doing what and where as part of the knowledge gathered through our networks.
For me that is really important because over the last six years there seems to have been a huge increase in interest in this area. Very often now I am being told about a new projects wanting to explore and experiment with interdisciplinary partners. Five years ago I knew of most of these projects around the world but recently it has become impossible to keep up with the interest. It is a great time to be collecting data of who is doing what and how the partners can engage, support & build on this knowledge.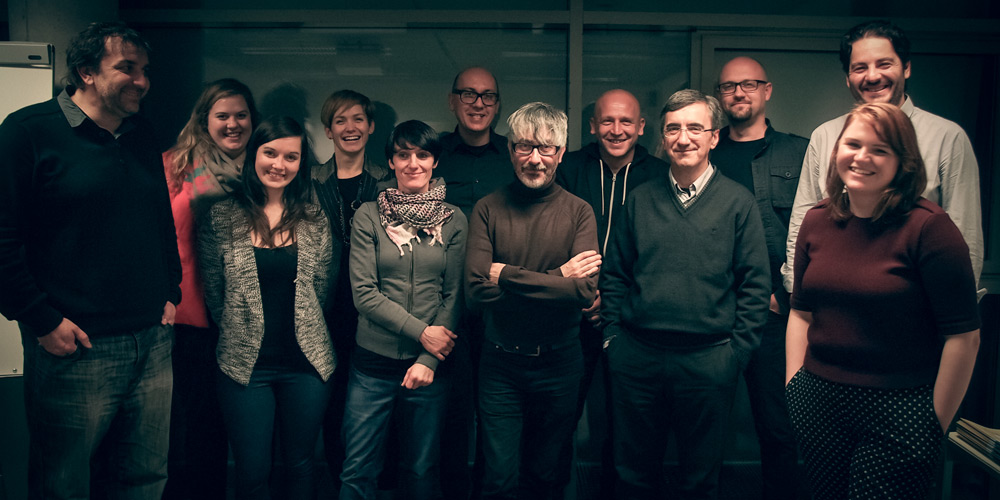 Kickoff-meeting with the artistic and cultural partners at Ars Electronica Center (Credit: Martin Hieslmair)
How does your institution fit into this European Digital Art and Science Network?
Oscar Abril: In my case – I'm the artistic director of LABoral – we're especially interested in the performative category and that category is very linked to what we are talking about at this moment. So we would like to contribute to that by working in that context and we are also in the process of opening a science laboratory in Laboral. So it's a very good opportunity for us to engage in this collaboration with Ars Electronica and "creative heroes".
Robert Devcic: The main specialism I bring with GV Art is that I have experience in the marketplace and that may help us all build our capacity and knowledge to enable artists to sustain their practice. As yet, there isn't officially an established marketplace for interdisciplinary art. We are beginning to establish one and proudly I can say that more than half of our collectors have been scientists, which I think is unique to us as a gallery and an area we want to develop. GV Art works with many types of institutions, but I think the fact that I represent artists, curate and produce exhibitions as well as a number of other related responsibilities gives me an overall ability to not just gain experience for myself in this collaboration, but to share some of my lessons learned with the partners in our network.
What advice would you give to artists who want to submit a project to the Open Call?
Oscar Abril: I would say: be yourself!
Robert Devcic: I would say, definitely do it! Put in a strong application to impress the jury and make them aware of your work. Make sure that you read the guidelines and criteria and that you are available as it will require a lot of time, travel and hard work. It's a fantastic opportunity to present what they can do by collaborating with scientists. Being featured at the Ars Electronica Festival could be the beginning of great new adventure so get that application in before 9 February.

Robert Devčić is the founder and director of GV Art gallery, London. GV Art is the only independent gallery to foster meaningful dialogues between contemporary artists and scientists. As developments in art, science, and technology are paving the way for new aesthetic sensibilities, GV Art aspires to catalyse an exchange of ideas on the developments between these intersections. Working with international artists, scientists, and collaborators through a programme of curated exhibitions & events, GV Art has become the London hub for art and science discourses.

Oscar Abril is an art historian, curator and cultural producer, he has got over 20 years of professional experience curating exhibitions and taking part in congresses, seminars, symposiums and workshops. He has been artistic manager of the Sonar Festival in Barcelona during 13 years and, during the last four years; he has worked as curator at L'Estruch Creation Factory in Sabadell. Also important is his researcher side and his participation in cultural innovation key platforms, such as Zzzinc, or initiatives as relevant as copyfight, that he co-curated with the art group Elastico, or Zeppelin, in which he took part as curator member of Orquesta del Caos. His research has been focused on the field of performance studies in the latest years.
Submit now: ars.electronica.art/artandscience/open-call/
More information about "art & science" as well as the Open Call you will find on ars.electronica.art/artandscience
This project has been funded with support from the European Commission. This publication (communication) reflects the views only oft he author, and the Commission cannot be held responsible for any use which may be made oft he information contained therein.