After a complete technical overhaul of the Deep Space the images in the Deep Space will be projected in 8K resolution. 8K means an image resolution that has at least twice as many pixels as it contains at the 4K resolution and thus represents pictures in impressive sharpness and color intensity. The renovations to the Deep Space 8K are already in full swing.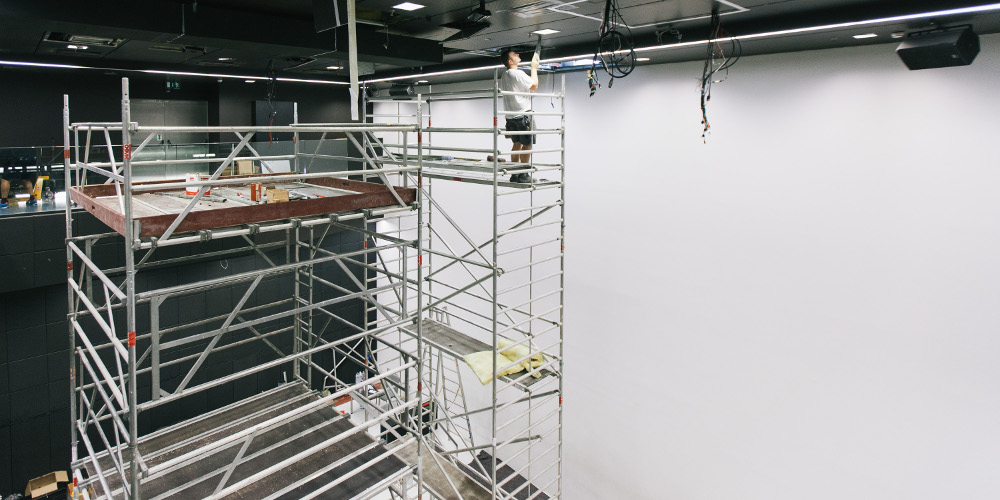 On July 11, the reconstruction work on the new Deep Space 8K began. Since that it's being hammered, drilled and screwed. In the meantime, all those who don't want to miss highlights like Uniview and Papyrate's Island can attend a 3-D presentation in the Ars Electronica Center's Seminar Room.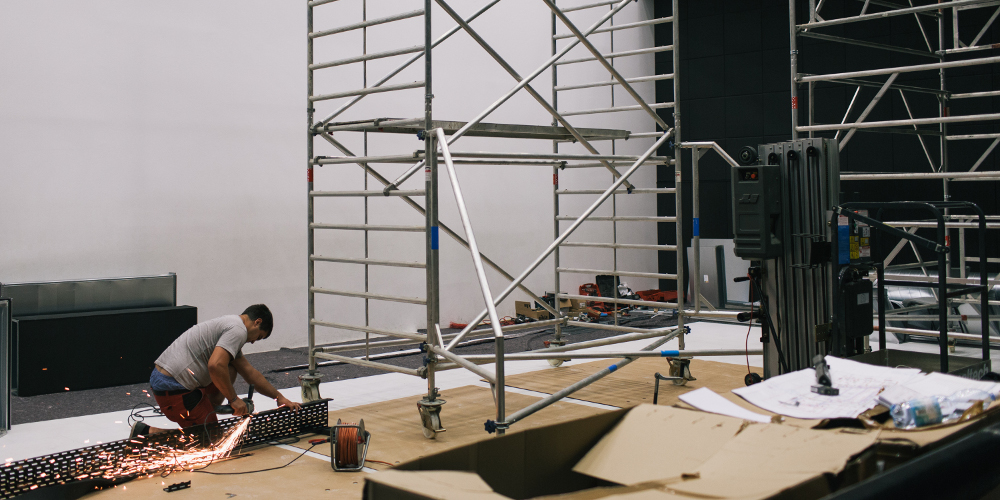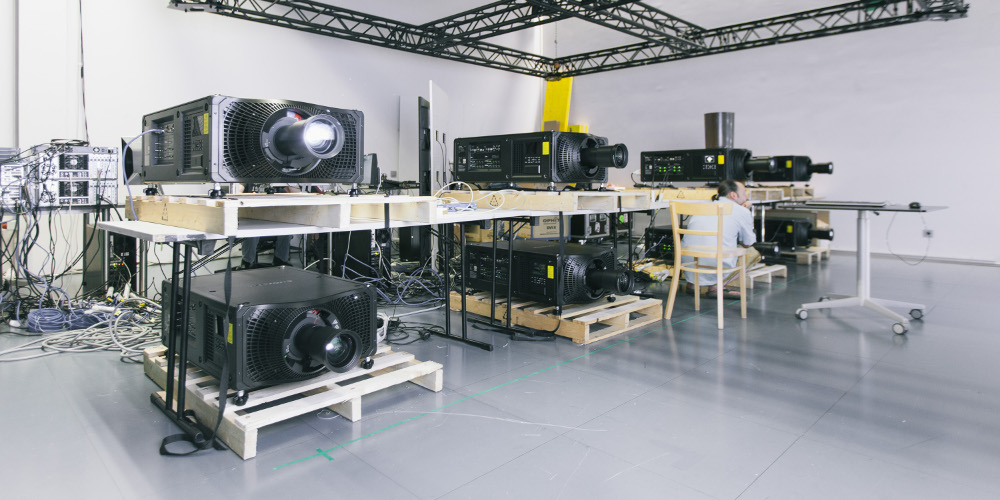 The eight new projectors, called "Christie Boxer 4K 30s", have already been delivered. Later four of them produce the image on the ground and four on the wall. This means that the image resolution is quadrupled in the future. These projectors have come onto the market recently and boast an unrivaled power of image resolution and brightness.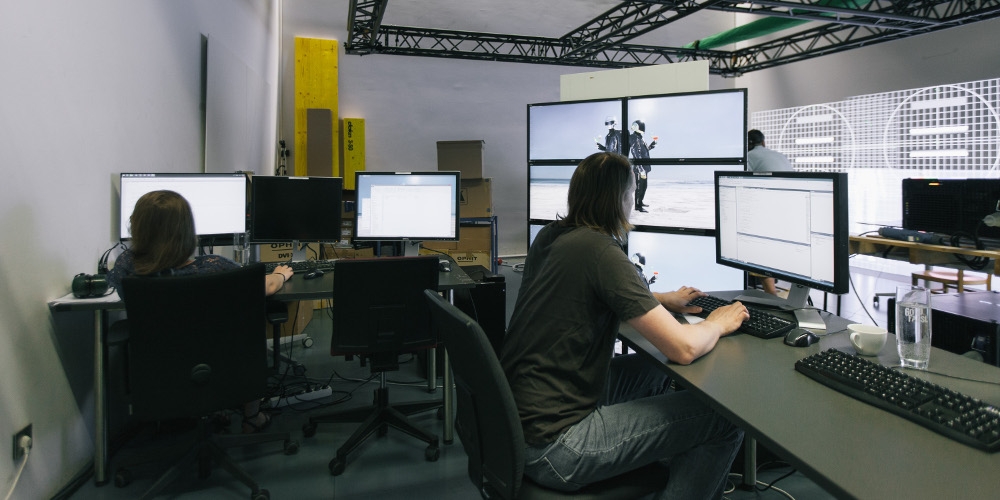 Due to this enormous technical developments in the Deep Space 8K there are new possibilities for the presentation of contents. At the moment there are only a few works that have these technical and content quality. Because of this, the Ars Electronica Futurelab developes extensive applications to fully exploit the possibilities of the Deep Space 8K.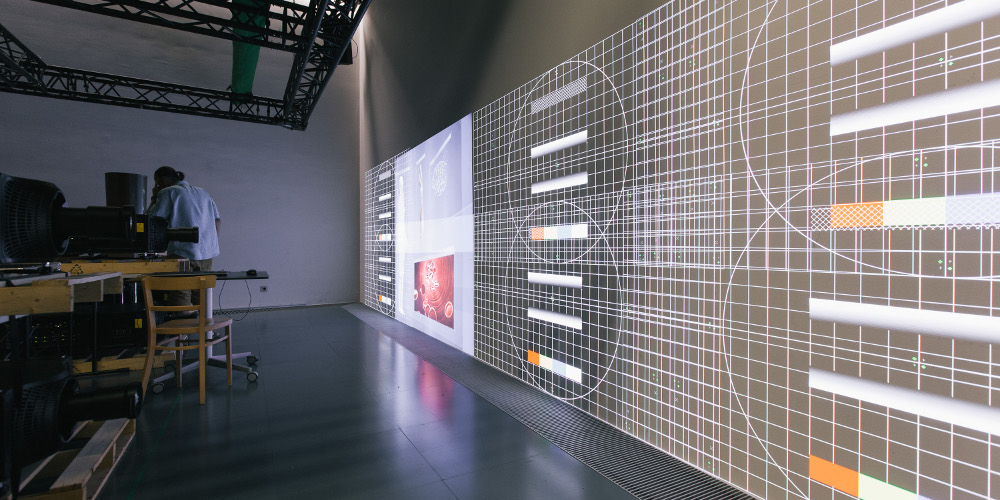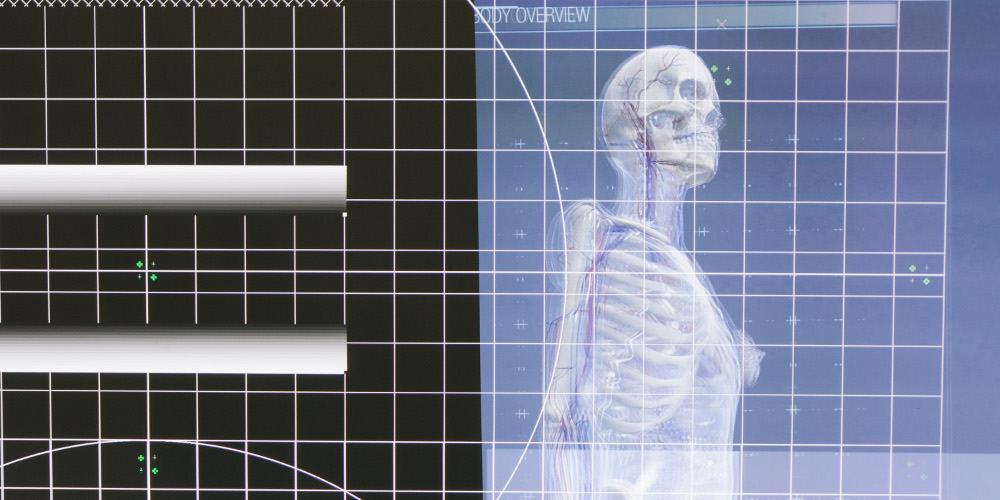 One of these applications of the Ars Electronica Futurelab is the 3–D program "Human Bodies: The Universe Within". In a journey through a 3–D visualization of the human body the structure and function of organs, bones, muscle strands and blood vessels are shown. Thanks to the technical development of the new Deep Space, it is now also possible that graphics, texts or videos can be included into the presentation. The Infotrainers can thus combine different media elements to illustrate live, for example, the way a sound makes from the mouth of a visitor through the ear and into the brain of the transparent 3-D human.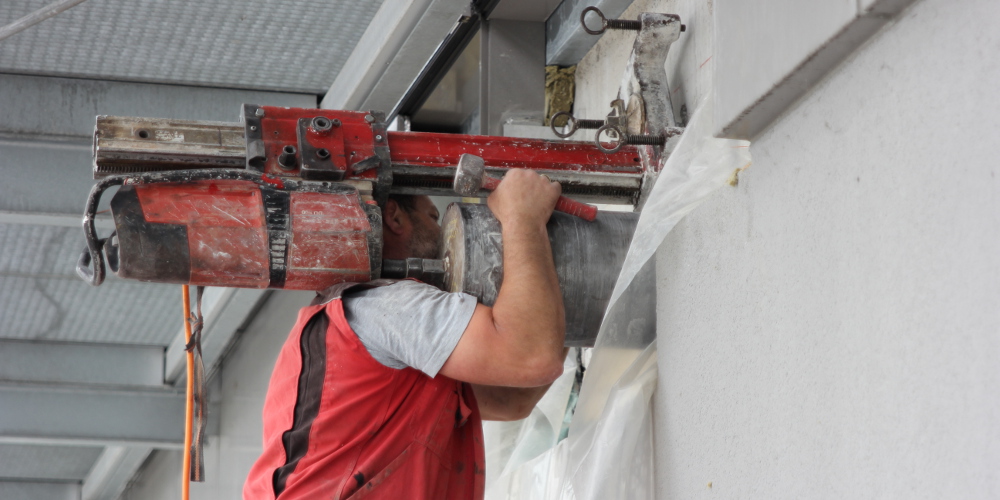 Credit: Magdalena Leitner
The renovation work will continue until the beginning of August. On August 7th at 6:00 PM the new Deep Space 8K opens its doors. Admission is free of charge. On the subsequent opening weekend, Saturday & Sunday, August 8-9 from 10 AM to 6 PM, the Deep Space 8K starts an extensive program: from gigapixel panoramas, over time-lapse videos to games to join. The special thing about this weekend is, that the developers themselves present the new content of the Deep Space 8K . Additionally, you can take a look behind the scenes of the technical overhaul of the Deep Space.
For the Ars Electronica Festival, from September 3 to 7 2015, the Deep Space 8K will provide further highlights.