Mari-Liis Rebane, the artistic director of International Animation Film Festival Animated Dreams, one of the Baltic republics' oldest and largest animated film festivals, was aboard a plane on her way from Tallinn, Estonia to Bergen, Norway when she answered our interview questions. In a little over a month, she'll be traveling to Linz to convene with her fellow jurors-Gaëlle Denis, Erick Oh, Mihai Grecu and Bernd Kracke–and select the recipient of the Golden Nica in the Prix Ars Electronica's Computer Animation / Film / VFX category. And aficionados of state-of-the-art filmmaking will get a glimpse of what incredibly creative people are doing now in this genre at the Ars Electronica Animation Festival that will run during the Ars Electronica Festival September 8-12, 2016 in Linz.
And don't forget—March 13th is the deadline for submitting works for 2016 Prix Ars Electronica prize consideration. Cash awards of up to €10,000 await the winners in each category. Details are online at ars.electronica.art/prix!
There is a long tradition of animation in Estonia. What have been its characteristics, then and now?
Mari-Liis Rebane: Estonian animation has established a sort of essence—and I think it's still alive. When I think of the work of the great masters of Estonian animation, it can be described with tags like outsider art, sharp-witted storytelling, witty naivety, and it's often related to social topics, hidden symbols, inner-circle jokes, complex character psychology and reality shift. But the scene has freshened up with young newcomers who have their own ideas and visions in animation that are based on completely different topics and that represent a whole new generation.
As director of the Animated Dreams International Animation Film Festival, you've screened plenty of hours of animated works. What are the key ingredients of an appealing animated film?
Mari-Liis Rebane: There are different ways to measure these values. For me, I would say it's sort of freshness that drives me, and the quality of the raw material. The idea needs to be played out well. It doesn't matter if it's classic storytelling with character animation or non-narrative experiments with visuals. Animation is like cooking—you need to know how to balance the flavors. You need to know what you're doing. The director should be sharp-sighted, alert and attentive, and know whether to add some salt or sugar, or when to stop putting in more ingredients. But, like with most things in life, there's no ready-made recipe for success. Directors should find their own special ingredients themselves. You're gonna serve it to the audience, so keep it tasty.
In one of your biographies, I read that expanding the definition of animation has become your main mission. How would you describe animation in your own words?
Mari-Liis Rebane: Animation is the magic that happens in between frames. It's the moment. It's the ultimate illusion that doesn't exist if it wouldn't be put on a timeline.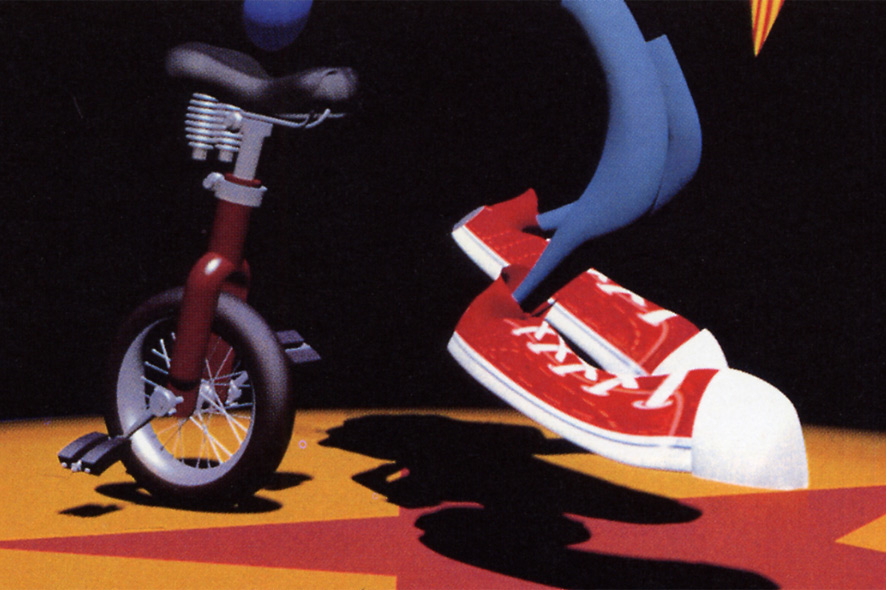 The animation "Red's Dream" by John Lasseter was awarded a Golden Nica in 1987. Credit: Pixar
You were born in 1988, the year that "Red's Dream" by John Lasseter was awarded the Golden Nica. That short film was created with a special machine called a Pixar Image Computer. Nowadays, with all the powerful software and hardware, it looks easier than ever to create an animated film. Would you agree with that?
Mari-Liis Rebane: Many things might seem easier nowadays, but I'm not sure if that's true. It's important for us not to fall into our comfort zones. To keep up with developments in technology, you need to push the limit forward every time. It's great that technology helps people to bring their ideas to life more easily than ever before. Technology is a helpful tool to make things happen. Many people who don't work in this field don't realize how animation works on the grassroots level, how much work goes into it, and the vast possibilities that are inherent in animation done in non-traditional ways. To be innovative, we need to experiment and take on challenges—we won't find out if we don't try out. And what I would also like to add is that it doesn't necessarily have to be computer art to be innovative.
Do you see any trends in 2016 in your Computer Animation / Film / VFX category?
Mari-Liis Rebane: I've noticed that the film industry in general has changed in many ways—including how short films are presented and distributed. Computer animation, the internet and virtual worlds are blended in our imagination, and this influences the reality around us and how it's perceived by our cognitive processes. Computer art is mostly used to create non-existent worlds and objects—history, utopia—and to build imaginary worlds. Both past and future exist in the imagination. We can't recreate what has already been, but what still seems to be within our reach is to design tomorrow. I see that technology has changed not only our everyday life in that things work smoother because of fast WIFI; it has also changed our whole attitude towards our values.
As a person who was born in the early Internet Era, I would say that the speed of technology has been faster than I would have predicted—especially in information technology. And I would say, in a way, it might have more destructive effects on our psychology than most of us were prepared for. There will always be this question about technologies, but technology is only a tool. In film, the ultimate source of themes is and will always be related to us as humans, in whatever context or situation. For me, film represents our endless search for truth and the urge to define the world.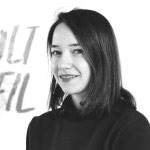 Artist Mari-Liis Rebane was born in Estonia in 1988. She's been the director of Animated Dreams, one of the Baltic republics' oldest and largest animated film festivals, since 2011.