Interactive and modern but nevertheless respectful of tradition—that's the feeling you get from Ars Electronica Solutions' three contributions to the recent facelift imparted to Sacher Eck in Vienna. In the redesigned shop, a meticulously produced video demonstrates that the Original Sacher-Torte really is still handmade. In the showcases outside, various installations made up of screens and Plexiglas feature selected Sacher products. And juxtaposed to them on the building's façade is a fascinating diorama featuring a charming paper version of the House of Sacher and playful animated sequences designed to catch the eyes of passers-by.
We recently sat down with Harald Moser, project manager at Ars Electronica Solutions, and Reiner Heilmann, director of Hotel Sacher, to enjoy a slice of Original Sacher-Torte and chat about the new Sacher Eck, the collaboration between the legendary Viennese café and the leading media art institution, and the three projects they recently installed. Read all about it in this interview!
Ars Electronica Solutions developed three installations for Sacher. Harald, as project manager, tell us how this collaboration with Sacher came about?
Harald Moser: Hotel Sacher wanted to integrate interactivity and new media into its renovation of Sacher Eck to thus span a bridge between traditional handmade delicacies epitomized by the Original Sacher-Torte and the modern age. This theme comes across most clearly in the diorama that combines papercraft with new media. In the initial phase, we put together some ideas, and Sacher gave us the go-ahead on three of them. The first project is installed in the shop itself—a special video that offers a behind-the-scenes look at pastry artistry Sacher-style. You see exactly where the Torte is made, what it looks like and how it comes about. For the integration into the architecture, we selected a special 4K screen set up in front of a reflective glass that lets through light from behind and thus produces a lovely effect. Thus, when you have a black background, you don't see that a screen is behind it. We regarded it as essential for there to be no noticeable display surfaces in the installations; the technology is meant to blend into the architecture.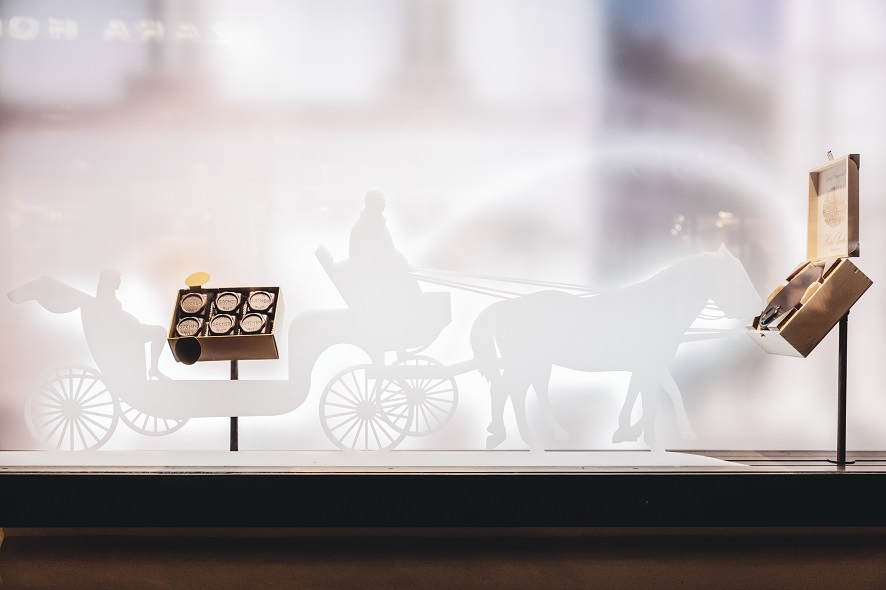 Credit: Florian Voggeneder
The second project can be seen on Hotel Sacher's outside wall…
Harald Moser: We designed various showcases for the exterior façade. They're lit from behind with LEDs, so here again, reduced and hidden so that the showcases aren't perceived as containing computer screens. Two levels of Plexiglas depict various Viennese landmarks. They blend into the showcases and the lighting elements to form a unitary whole.
The last project is the diorama, with a paper model by two papercraft designers, Daniela Leitner and Sandra Reichl. What's this all about?
Harald Moser: The diorama is an extraordinary installation that dovetails new media and traditional handicrafts in what is probably the loveliest way. The basic idea was to update a 19th-century diorama. Back then, many different materials were used to construct display cabinets that had a certain three-dimensional depth. That's how showcases were developed. The question we asked was: What can we do now to modernize this concept? We ultimately decided on a variant with a very special screen that's extremely bright and is of a certain size, and we also went with software that's relatively complex. So, now you can see the House of Sacher, magnificently designed by the two Viennese paper artists, Daniela Leitner and Sandra Reichl. Over 1,000 hours of handwork went into it. And they really did work by hand, using a scalpel to cut out the individual surfaces and levels, and then gluing them together. In front of the building, you see the ground—a street and a streetlight—to give the construction a three-dimensional feel. Behind the construction is the display, which disappears into the showcase so it's not obvious that it's a computer screen.
Credit: Vanessa Graf
We developed very special software for this, which we use to show animated scenes in Hotel Sacher on various levels, floors, balconies and in picture windows. The scenes are easily interchangeable from time to time. Each of these animated sequences is scaled, rotated and distorted to complement the three-dimensionality of the building. You can program them in various rhythms; there are routines for different times of day and the various seasons; and there's an interactive interface, which lets visitors share their own Sacher Moment either via Twitter or a mobile WLAN spot right in front of the showcase's window. They're then visible in animated form on the roof of the building in the diorama.
Sacher is a Viennese tradition; Ars Electronica stands for innovation. How did you manage this balancing act between tradition and modern technologies?
Harald Moser: I believe that this is precisely what was of utmost importance to Sacher. And that's why they came to Ars Electronica—because they knew they wouldn't get a one-size-fits-all solution from us. We developed these projects especially for Sacher. Needless to say, the brainstorming process and fine-tuning the ideas took time. We had to feel each other out. We at Ars Electronica Solutions visited the Sacher Manufaktur twice to see how the tortes are made. It's hard to imagine, but everything really is done by hand! This makes a special impression and imparts an emotional feeling, which we wanted to reflect in the installations and especially in the diorama.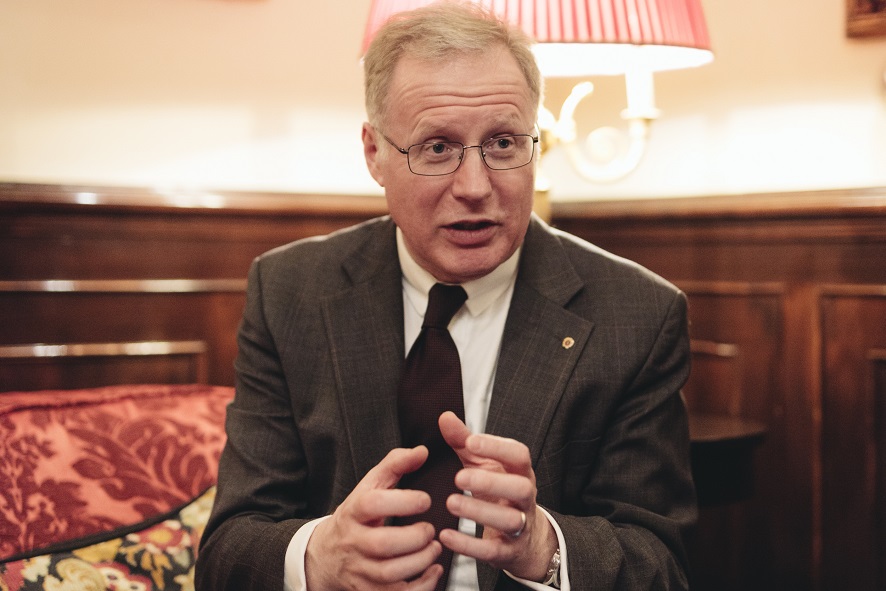 Credit: Florian Voggeneder
Herr Heilmann, how did Hotel Sacher in Vienna come to work together with Ars Electronica?
Reiner Heilmann: Ars Electronica has quite a reputation, I want to say that right up front. Even laymen have heard of Ars Electronica. But actually it was a friend of Herr Winkler [the hotel owner] who brought Ars Electronica to our attention. We had given a lot of thought to the renovation of our shop. Why are we rebuilding it? How should it look? What's the future of retailing? How is our clientele changing, and what are their expectations—today and tomorrow?
Our shop still had a rigid sales routine. We had a counter with the sales associates on one side and customers on the other. This was a barrier that, under certain circumstances, was hindering transactions—for instance, when someone who wanted to purchase a product on the spot—in this case , the Original Sacher-Torte—found herself standing in line behind someone who, say, wanted a detailed explanation of our mail-order purchase options. So, the one who had already made a point-of-sale decision didn't receive optimal customer service. Now, we have the same number of sales associates but they circulate within the shop—sometimes completing a transaction at the register, sometime providing customer assistance, and sometimes just remaining attentively available in the background. This is a different kind of retailing—customer behavior has changed, and the younger generation shops differently. Just yesterday, I encountered a customer and asked him how he liked the new shop, and he told me that the best thing about it was that you could finally touch the merchandise. This hadn't been possible before. Many visitors find the new arrangement much improved, more refined, more future-oriented.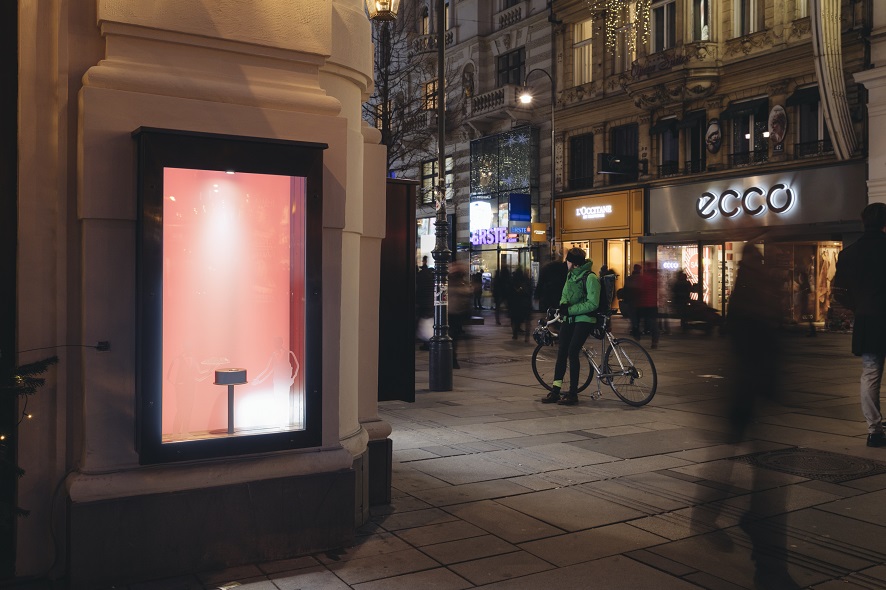 Credit: Florian Voggeneder
Ars Electronica is indeed future-oriented. How did collaboration with Ars Electronica Solutions go?
Reiner Heilmann: We wanted to make a fresh statement, present ourselves in a new way. For example, what should be displayed in the showcase? Our entire product line? We carry 80-90 products, so that would be impossible. How should we present ourselves in the showcases? We wanted to take a new approach, one in which less is more. The point isn't to put all the merchandise on display, but rather to concentrate on core products and present them effectively. Ars Electronica Solutions offered several suggestions on how to go about this, and we accepted three of them.
We were in immediate agreement on the first one, the diorama. As for the second, the showcase, it was clear in which direction we wanted to go, but we weren't sure how bold we ought to be. On a visit to the Ars Electronica Center, we were briefed on the technological options available, and we quickly realized that this could work. The only thing we were uncertain about was this tightrope walk between high-tech and no-tech. We were afraid of getting too technological so visitors entering the shop would feel like they're in a toy store with everything moving about. We didn't want the technology to be a foreign body. The design of the showcases and the diorama is by all means more technical then before. We also wanted to be more international. Ars Electronica isn't an enterprise that occasionally receives a commission here in Austria; they're active worldwide. And this was very important to us.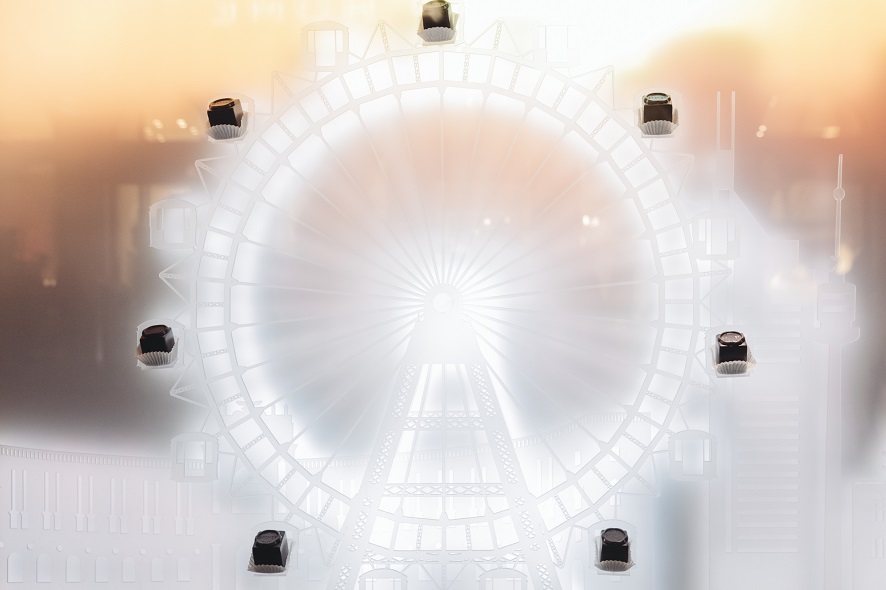 Credit: Florian Voggeneder
Finally, we had to solve the problem of how to communicate the fact that the Original Sacher-Torte really is handmade in our kitchens. Almost all of our clientele were unable to grasp the difference between the Original Sacher-Torte and a Sachertorte. The Original Sacher-Torte was the first to be invented, in 1832, but it wasn't until the Gürtler Family took over the hotel from the Sacher Family that the Torte was registered as a trademark. But by then there were already an incredible number of imitators who were simply calling a chocolate cake a Sacher-Torte. Only our product is the Original Sacher-Torte, and this is handmade.
Now, when you just tell a customer that the Torte is handmade, the information goes in one ear and out the other. But it's different if you actually go through the Manufaktur, which is why it was so important for me for the Ars Electronica Solutions crew to see this. Then at the very latest, people realize that it REALLY is made that way! The egg whites and yolks really are separated by hand, and the dough mass really is kneaded by—glove-encased—hand so the air that's worked into it doesn't escape. We knew exactly what we wanted—a platform for us to play up our Torte in a setting that bespeaks handmade quality. Credibly. And not in the sense of "how it was done in bygone days" but rather "how we still do it." To do so, we made a film that shows exactly that.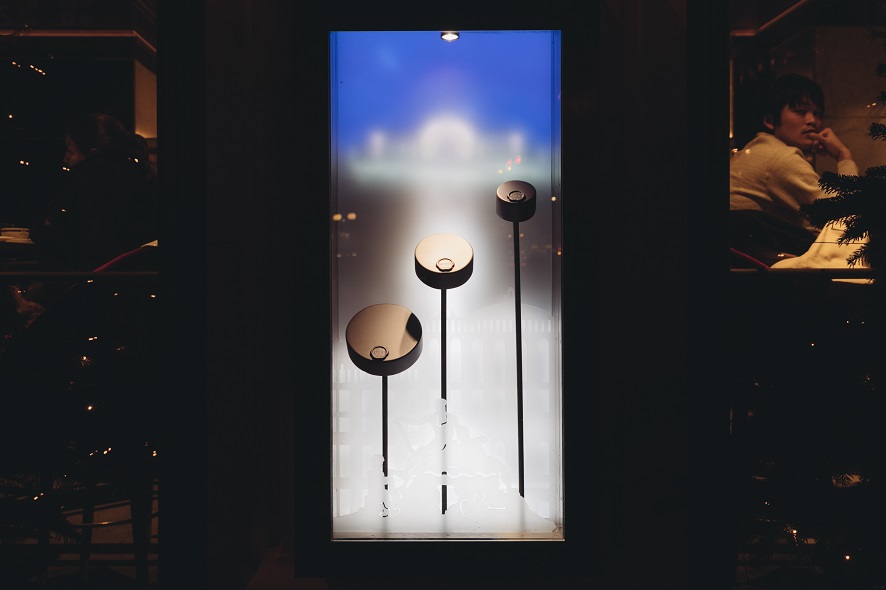 Credit: Florian Voggeneder
How does an enterprise so steeped in tradition span an arc between tradition and modernity?
Reiner Heilmann: I believe that it's even more important for us as a traditional establishment than for other companies to take that extra step and be innovative because a lot of people don't expect it. It's very important to be a bit surprising. The customer wants to be surprised, as long as it's pleasantly. It was crystal clear to us that we didn't want to advertise conventionally with a poster or a product in a showcase. For us, it was just a matter of discovering that fine line between extremes. How far could we go? What would our clientele deem excessive, or insufficient, for that matter? How can we appeal to new groups of consumers? We have a key advantage—the Original Sacher-Torte isn't an ultra-exclusive luxury item reserved for the gourmet segment of the market. Not all our customers stay in 5-star hotels—they could just as easily be in a boutique hotel, a youth hostel, a low-budget hotel, or maybe they're bus tourists in town for the day. This is a key point. Another is that the Torte is purchased primarily as a gift item.
The diorama epitomizes this tightrope walk between digital technology and analog craftsmanship.
Reiner Heilmann: Technologically speaking, this is certainly a masterful achievement. Naturally, this is an art, mixing the two elements. For us, it has to be technological and, simultaneously, not technological. It's not just a paper cutout, and it's not just static; there's something taking place. At the same time, it corresponds to our establishment in that it's very elegant. One could certainly have been much more aggressive. We have to act in a way that befits our brand, but still makes a strong statement. You see it—something's changing here. Our guests find the diorama incredibly cool.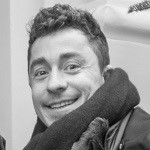 Harald Moser is a communicative, creative and passionate individual with broad experience in cultural and musical environments. In the last 12 years, he has worked in various capacities in the field of cultural & media production in Austria and abroad. His worldwide travels have enabled him to gain profound insights into the variety of cultural perception. Thanks to his artistic background, he has developed a wide-ranging international network of creative associates. His intense passion for creative storytelling in various channels is a solid basis not only for collaboration with artists, musicians, architects and technicians but also for his daily activities.
Reiner Heilmann has served as director of Hotel Sacher for more than 20 years.
The three projects Ars Electronica Solutions created for Sacher are currently on display at Café Sacher Eck at Philharmonikerstraße 4, Vienna, in showcases inside the complex and on its exterior walls.
To learn more about Ars Electronica, follow us on Facebook, Twitter, Instagram et al., subscribe to our newsletter, and check us out online at https://ars.electronica.art/news/en/.