Collecting food that would otherwise end up in dumpsters and distributing it to orphanages and needy families in Nigeria—that was the vision behind the app that Oskar Ekponimo's company, Chowberry Inc., had previously developed. Now, the man whom TIME Magazine named a Next Generation Leader last year has set his sights on his next achievement: Gallery of Code. We met with Oskar Ekponimo at the Ocean Centre, a building with a blue and orange façade in Nigeria's capital, Abuja, for the premiere of the newly-launched multidisciplinary lab set up together with Ars Electronica Linz, local partners and financial aid provided by the Austrian Federal Ministry for Europe, Integration and Foreign Affairs (Multilateral International Cultural Policy) and the Austrian Embassy in Abuja. Our meeting was, in fact, a reunion since, only a few days before, he had spent a long, busy weekend in Linz serving on the jury selecting this year's prizewinners in the Prix Ars Electronica's Digital Communities category.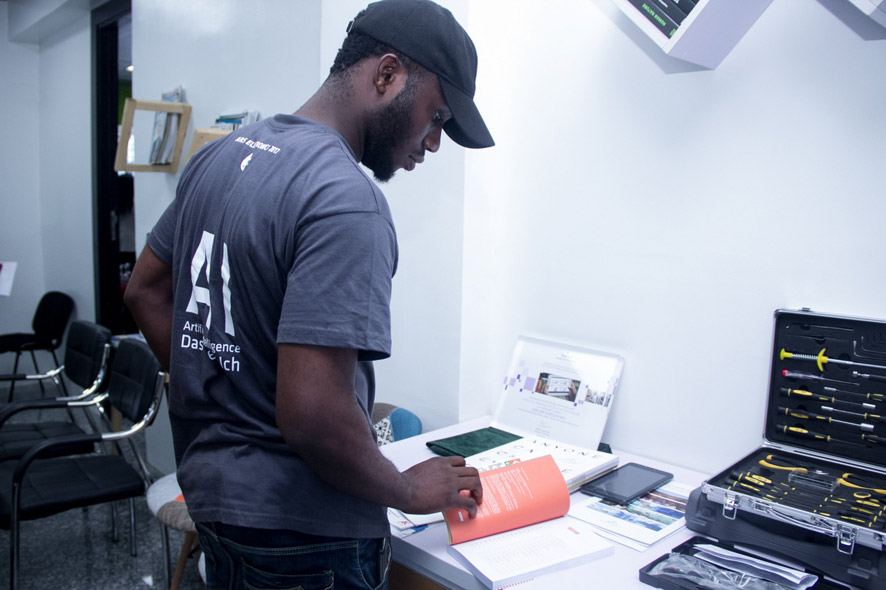 Credit: Gallery of Code
Now, the moment had finally come for his next vision to segue into reality—a setting in which artistic, scientific and technological approaches could find takers among knowledge-hungry students and ambitious start-up founders; a facility equipped with 21st-century tools; a hub at which to transfer know-how, test ideas and build prototypes that originate right in Africa and take on local challenges in the fields of health care, renewable energy and agriculture. Oscar Ekponimo told us more in this interview.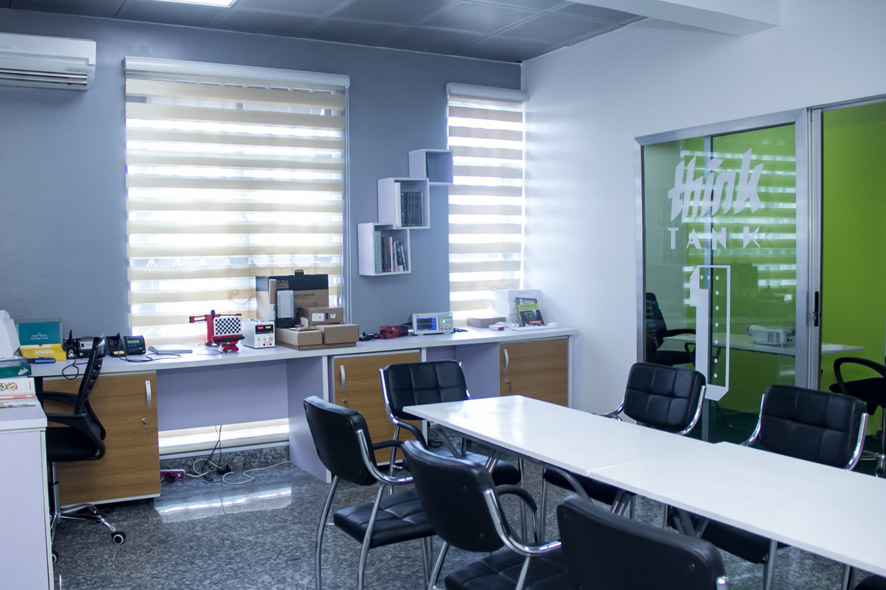 Credit: Gallery of Code
You've recently launched the "Gallery of Code" in Abuja – what's the mission of this new research and innovation facility?
Oscar Ekponimo: The aim is to advance creativity and technological innovation through intense research and development utilizing advanced tools and expertise. The hope is that the projects that come out of this process would resolve local challenges, and improve the general wellbeing of African societies and communities. Through knowledge transfer programs, international exchanges and residencies with Ars Electronica; creative solutions to challenges in Africa in key thematic areas will be developed and nurtured to viable innovations. The thematic areas include Agriculture, Health, Green Energy, Media Arts and Education.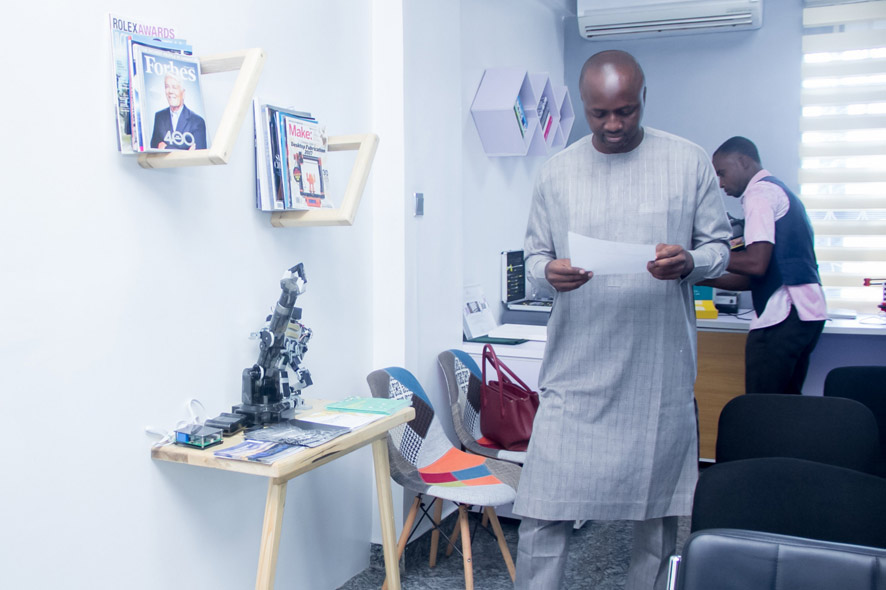 Credit: Gallery of Code
Why did you choose to work together with Ars Electronica for this project?
Oscar Ekponimo: Ars Electronica is a global leader in the area of arts, technology and science and its effect on societies and communities. The use of science, arts and technology to affect the society in an impactful way was the defining factor in choosing to work with Ars Electronica since this aligns with the overall mission of "Gallery of Code". Also key is their expertise in research and development with Ars Electronica Futurelab, and their ties to institutions and networks we can tap into such as MIT Media Lab, European Science Network and QUT.
"Through knowledge sharing there is huge potential for the advancement or technology and arts in Africa."
Could you please tell us which kind of tools and machines are already available at the "Gallery of Code"?
Oscar Ekponimo: We have a state of the art 3D Printer, Cathode Ray Digital Oscilloscope, Internal Circuitry components, Heat Guns and other advance prototyping tools with a lot of learning resources to get started in making new prototypes for inventions.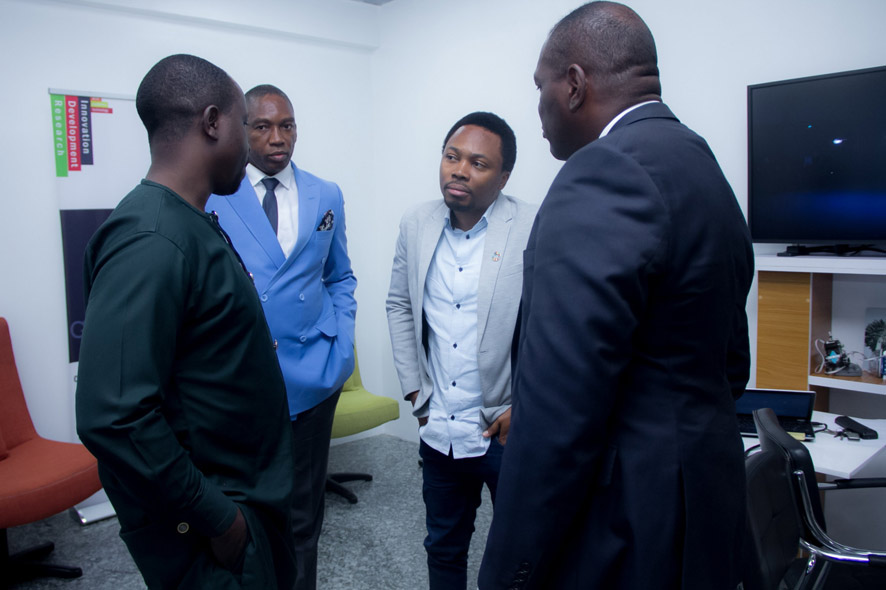 Credit: Gallery of Code
Who can use this laboratory and how do they get access to it?
Oscar Ekponimo: Anyone with a creative mind, from designers, artists, technologists, researchers, innovators or basically people who have an interest to generate or develop a creative project with us.
We are beginning with two main programs – WorkLearn® and Live:Paper®. WorkLearn® is a three month technical expertise and technology capacity development program aimed at equipping creative technologists and artists with technical expertise to develop creative solutions that affect society positively. On concluding the WorkLearn program participants will jointly develop a new invention, project or solution with experts from our foreign partner institutions in the Lab and go on residencies at laboratories of partner institutions. Live:Paper® is a program designed to bring to life research work and innovative projects developed in tertiary institutions and Universities in Nigeria. Outstanding Msc and Undergraduate final projects/papers are recommended by a jury of University Professors and the initiators of these project gain residencies to jointly develop them into working prototypes or solutions at the lab together with visiting scientists from our pool of foreign technical partners.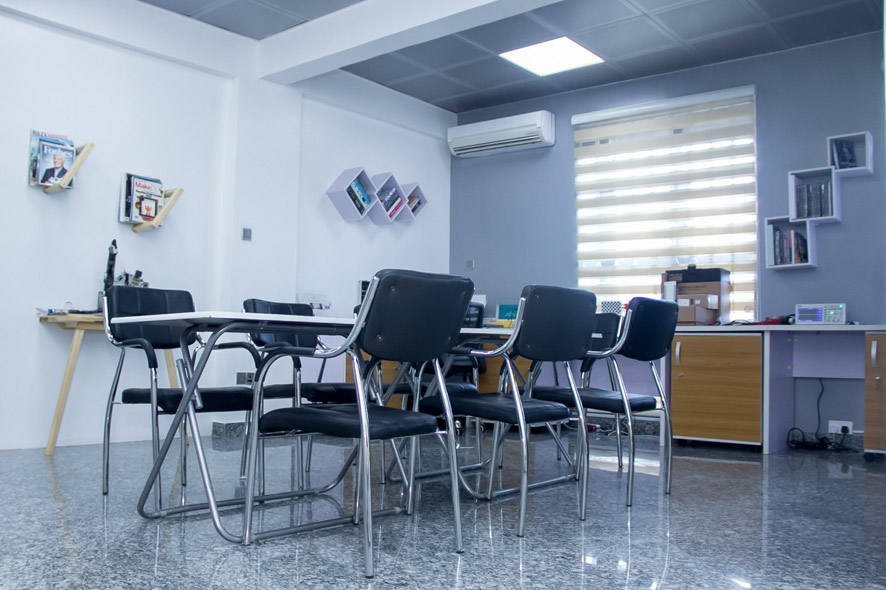 Credit: Gallery of Code
The "Gallery of Code" is situated in Nigeria, what are the challenges in this country regarding technology and coding?
Oscar Ekponimo: The key challenges are intellectual or technical know-how, beyond coding the right tools, equipment and knowledge resources are not readily available for the development of new inventions and creative solutions. A second challenge is access to funding for research and development work to create advance technological solutions.
Time magazine named you a Next Generation Leader for your Chowberry project – do you have an advice for people who are thinking of starting projects like that?
Oscar Ekponimo: Have a bold vision, stay on course, keep your focus. Nothing can stop you from achieving your dreams with vision, persistence and focus.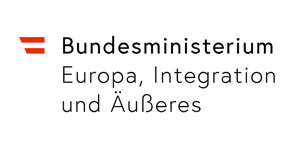 Supported by Austrian Foreign Ministry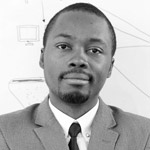 Oscar Ekponimo is the founder of Chowberry Inc., a software company that developed an app to interconnect grocery stores with NGOs and charitable organizations in order to collect unsold foodstuffs and products shortly before their expiration date and to distribute them to the needy. TIME Magazine honored this effort by naming him to its Next Generation Leaders list in 2017. Oscar Ekponimo had previously worked as a technology consultant at Nigerian military bases. He graduated from EDC/Lagos Business School, got his degree in computer science from the University of Calabar in Nigeria, and took part in the first Stanford Technology Ventures Program. He recently served on the jury for the 2018 Prix Ars Electronica's Digital Communities category.