More than a thousand entries were submitted to the Prix Ars Electronica, the world-renowned media art prize, in the Computer Animation category. So, it was no simple matter to narrow down the field and orchestrate an attractive lineup for Animation Screening at the 2018 Ars Electronica Festival (September 6-10).
"We already start taking notes during the Prix short-listing process," explained Jürgen Hagler, curator and director of the Ars Electronica Animation Festival. The next step is deciding which works are definitely fixed starters in the lineup and how they fit together. The big question: "What are the major themes?" The result: eight programs providing a cross-section of current trends in animation.
Festivalgoers can take in the crème de la crème September 6-10 at the 2018 Ars Electronica Festival's Animation Screening. But there'll be a bit of a wait until the curtain goes up. In the meantime, we got a sneak preview of some of the highlights from Jürgen Hagler.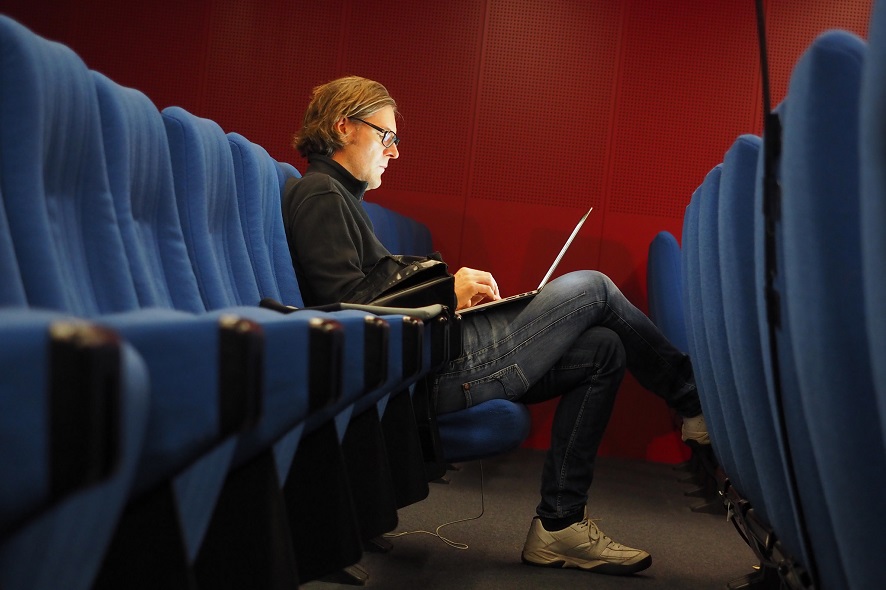 Jürgen Hagler. Credit: Martin Hieslmair
So, what's been happening in the field of computer animation?
Jürgen Hagler: As far as the Prix Ars Electronica is concerned, there's been an interesting development: a change in the terminology. The name Computer Animation takes us back to the very beginning. Then, computer animation, a term from the '80s, was the point of departure with three components: music, graphics and moving pictures. Over the history of the Prix Ars Electronica, Visual Effects & Film were added to the name, and that's now been reset back to the original. The reason for this isn't something that's just happened all of a sudden; rather, it has emerged over the last few years that computer animation actually encompasses a huge array of expressive possibilities. In fact, this development can be said to have commenced a lot earlier. To cite a few examples: expanded animation, projection mappings or even taking leave of conventional screens. These trends originated in the 1960s, '70s and '80s, but they're much stronger now. This has really manifested itself among the submissions to the Prix Ars Electronica over the last few years.
Virtual reality is another trend that made its presence felt recently and is increasingly evident now. VR is now a mainstay of the Computer Animation category. It's a very interesting field because virtual reality is not only the medium in which one can experience motion pictures or interactive scenes; it has also become a new interface or animation tool—as demonstrated by "Norman," one of this year's Honorary Mention recipients. I regard this as positively momentous in the context of 2018—that technologies that have been around for a while and gotten established are cropping up in new forms. Animation software in the context of VR is definitely unprecedented.
What techniques are most favored at the moment?
Jürgen Hagler: As far as techniques are concerned, we're confronted by ongoing evolution. There are no completely new technologies; instead, we're seeing new forms of existing technologies—for instance, in the VR field, the availability of affordable head-mounted displays. It's more a matter of evolution than revolution.
The works that will be shown at the 2018 Ars Electronica Festival's Animation Screening are selected from those submitted to the Prix Ars Electronica competition …
Jürgen Hagler: The Screening features the greatest hits from among the Prix entries. This year, we put together eight programs based on trends we've identified. For example, back again this year is Expanded Animation showcasing projection mappings, media façades and works that use totally new interfaces. Another program includes political statements. We also definitely identified a trend entailing the depiction of inner worlds—that is, the visualization of mental states. Making its debut this year is a program entitled Female Worlds, seven works from among the many submissions in which female perspectives play the essential role. They're all different; there are extremely offbeat works like David Barlow-Krelina's "Caterpillarplasty" about a beauty clinic and the obsession with beauty, but there are also works about women's inner perspectives. One of them, "Pussy" by Renata Gąsiorowska, is about discovering ones sexuality. There are representations of rape from various perspectives, and the point of view of an 8-year-old in the film "Wicked Girl" by Ayce Kartal.
https://vimeo.com/196733208
Tell us a bit about the other programs!
Jürgen Hagler: One is entitled MusicVisuals, which encompasses audiovisual experiments, VR, music videos, kaleidoscopic worlds of sound, and such. Mental States brings together emotionally charged characters and their interior worlds. In Narration, we screen narrative and essayistic works such as "The Box" by Dušan Kastelic. One highlight of Statements is a VR work, "489 Years" by Hayoun Kwon, about the no-man's-land between North and South Korea. But this program also includes some funny stuff—for example, "BundesFighter 2 Turbo" by Nino Werner, a parody of the recent German election. And then there are Experimental and Expanded, whereby the boundary between these two programs is a state of constant flux. MicroMacro is all about staging microscopic and macroscopic worlds and the transitions between them. Outstanding examples are Markos Kay's "Quantum Fluctuations" and this year's Computer Animation Golden Nica winner, "TROPICS" by Mathilde Lavenne.
How do you go about choosing from among over 1,000 submissions?
Jürgen Hagler: In several rounds and over the course of a very long time, co-curator Christine Schöpf and I intensively apply ourselves to the selection process. We begin during the Prix judging process, earmarking excellent works for the Animation Screening. This jury process yields the points, whereby we indicate that a particular work definitely has to be included, which other work it would go along well with, and what the overarching themes are. This is precisely how the Female Worlds theme emerged this year. We've had categories for experimental works and Expanded Animation for years, so we're constantly on the lookout for candidates that would be good fits in these lineups.
Can you reveal a few highlights?
Jürgen Hagler: I've already mentioned one—"Norman," a VR animation tool that I find absolutely fascinating. With it, the user can make line drawings—which actually isn't at all typical of 3-D, though it's highly intuitive. I find it an interesting approach to enable a user to produce an animated drawing in 3-D in a physical space. Needless to say, there are already a few other approaches of this sort such as Tilt Brush or that let you create content in 3-D with head-mounted displays, but I think that taking this step into animation is totally fascinating.
One animated work I particularly like is "La Chute" (The Fall), for which Boris Labbé received an Award of Distinction. Labbé won the 2016 Golden Nica for "Rhizome." I find his execution utterly unique. The first time I saw "Rhizome," I was at a loss to explain how it was made. Only afterwards did I find out that he had drawn everything. In the case of "La Chute," it's a reinterpretation of Bruegel's "The Fall of the Rebel Angels." Another work that I absolutely adore is "Rediscovery of Anima" by Akinori Goto.
What, in your opinion, makes for a good animated film?
Jürgen Hagler: In a certain way, it's the surprise—whether it's conceptual or formal, or the way in which the animation is staged. I'm always open to new approaches, and this makes it interesting, since the medium is so diverse that you can be surprised time and again. Truly exceptional works surprise the viewer in a certain way.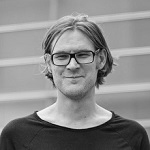 Jürgen Hagler is a professor in the Department of Digital Media at the Upper Austria University of Applied Sciences' Hagenberg Campus, where he is director of computer animation and animation sciences. In 2009, he was named pedagogical coordinator of the Digital Arts master's program. Since 2014, he has headed the Playful Interactive Environments research group that focuses on new, playful forms of interaction and the use of playful mechanisms to support specific behavioral patterns. He has served as director of the Ars Electronica Animation Festival and initiator/organizer of the festival's Expanded Animation symposium since 2017.
Moviemento in Linz will host the Ars Electronica Animation Screening being staged in conjunction with the 2018 Ars Electronica Festival (Theme: Error – The Art of Imperfection). The complete program and details about the individual films will be posted on our website shortly.
To learn more about the Ars Electronica Festival, follow us on Facebook, Twitter, Instagram et al., subscribe to our newsletter, and check us out online at https://ars.electronica.art/error/.