At "Old News from New Friends," the next Deep Space LIVE on Thursday, June 28, 2018, young international artists working in various genres at the Academy of Media Arts Cologne will demonstrate some of the amazing things that can be done with the state-of-the-art projection technology available in Deep Space 8K. The wide-ranging lineup includes classic videos and animated films, sound performances and interactive works.
In this interview, Dawid Liftinger, an artist at the Cologne school, previews the lineup.
You and other artists at the Academy of Media Arts Cologne will be showing a selection of works in Deep Space. What can we look forward to; can you talk about a few highlights?
Dawid Liftinger: I'd prefer to leave it up to the visitors to decide for themselves what the evening's highlights are. That said, I'm delighted that several of the works are being staged live—for example, Timm Roller's sound performance, and the interaction opportunity that Florian Liesenfeld and Bela Usabaev will offer the audience.
Other works take the fundamental parameters of Deep Space 8K as their point of departure and endeavor to explore heretofore unquestioned elements of the identity and the possibilities of this space. Paul Leo's "für A. R." and Camilo Sandoval's "Vivisection" are what I have in mind here.
In addition to these site-specific approaches, there'll also be political works that look out beyond the confines of this space—for instance, Vered Koren's 3-channel video loop "Firestarter," a confrontation with Israeli politics, fake news and the artist's own identity. And there's Bruno Manguen's 12-channel video entitled "Dissociation," an improvised cinematic experiment made up of moments, considerations and abstractions.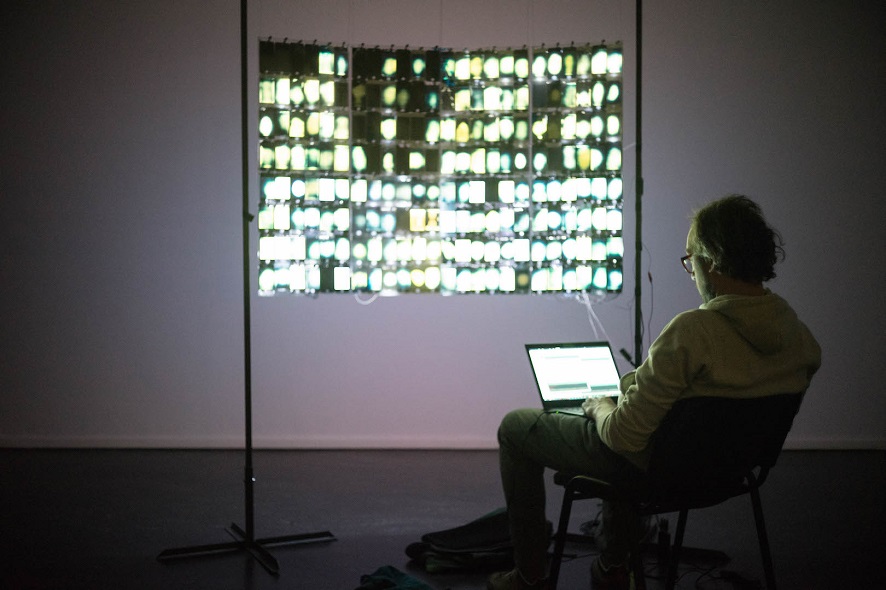 Credit: Friedrich Böll / Kunsthochschule für Medien Köln
What are the various disciplines you work with?
Dawid Liftinger: The Academy of Media Arts Cologne offers, formally, only one course of study, Media Arts, which brings together students from manifold disciplines and many different countries. This is what brings forth so many transmedial or intermedial art forms and ways of working at our school. That's why it was so important for me to recruit students from a wide range of disciplines for this show in Deep Space. I hope that what comes out of this is a multifaceted presentation, but also one that is rather demanding as far as spectators' sensibilities are concerned. In concrete terms, the lineup includes videos, animation, sound art, performances and installations.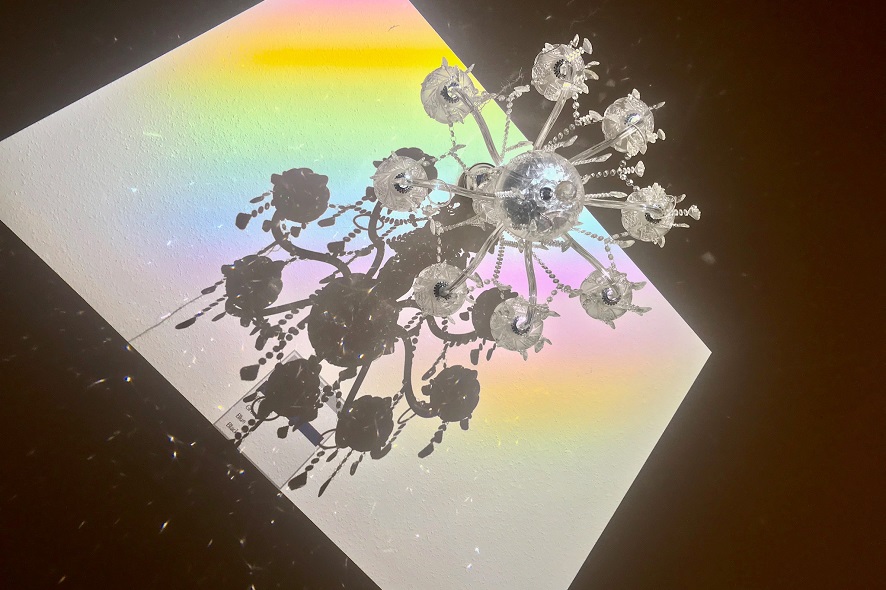 Credit: Timm Roller / Kunsthochschule für Medien Köln
As a presentation format, Deep Space 8K is rather unusual. Are there special challenges that you encountered in preparing for this event? And, conversely, what is it about Deep Space that's especially fascinating for your work?
Dawid Liftinger: One of the challenges is, very simply, the great distance between Cologne and Linz. Here in Cologne, there is, unfortunately, no comparable space in which one can test ones ideas with the same immersion and under the same technical conditions.
Plus, at the outset of the project, I feared it would be difficult to find students who are interested in working in a space in which the technical possibilities play such a prominent role. My fears turned out to be baseless and there coalesced a very interesting "Deep Space Special Interest Group."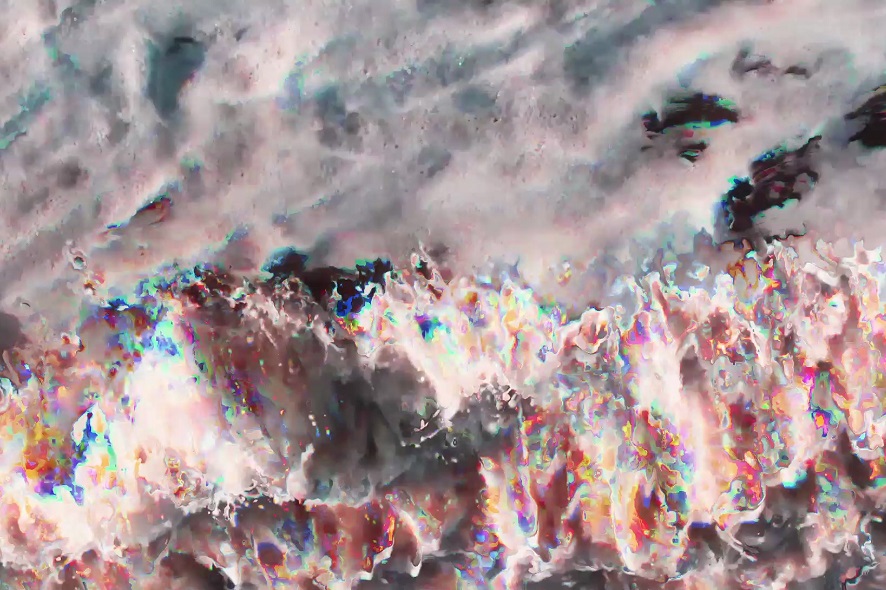 Credit: Camilo Sandoval / Kunsthochschule für Medien Köln
What's the story with the title, "Old News from New Friends"?
Dawid Liftinger: "Old news" is itself an oxymoron, a paradox with a point, so to speak, and thus bespeaks our approach to Deep Space as a search for contradictions in terms. Our aim is to stage a few works here that are "wrong" for this space or that go against its grain—hopefully in ways that yield valuable insights—instead of us yielding to the seductions of the overwhelming technology available here. The space should, ideally, be reinvestigated and reopened. In this context, the 196 pixels of Friedrich Böll's "Dead Pixel," an installation consisting of kaputt cell phone displays, provide an appropriate contrast to the approximately 66 million pixels on display in Deep Space.
One of the prime considerations that motivated us to produce this show is our desire to build a bridge between artists in Cologne and Linz. I hope this evening can contribute to the emergence of synergies and create possibilities for collaboration with our "new friends."
Dawid Liftinger was born in 1986 in Austria and now lives in Cologne, Germany. In his works, he investigates sensory and synaesthetic states by utilizing home-brew electronic devices that harness the essential qualities of light and sound in the context of installations and performances.
The next Deep Space LIVE entitled "Old News from New Friends" is set for Thursday, June 28, 2018, 7-9 PM, in Deep Space 8K at the Ars Electronica Center. Complete details are available here.
To learn more about Ars Electronica, follow us on Facebook, Twitter, Instagram et al., subscribe to our newsletter, and check us out online at https://ars.electronica.art/news/en/.