Most European satellites orbiting Earth are equipped with thermal insulation manufactured by RUAG Space GmbH. This company is not only Austria's biggest space program vendor; it's also Europe's market leader in heat & cold protection for satellites. This makes it an especially attractive destination for anyone interested in space travel and satellite technology—like the youngsters who just took part in the 1st Austrian CanSat competition.
As we reported last April, the young people assembled their own mini-satellites, which were launched and jettisoned to perform various tasks during their descent. The youngsters recently got to spend a day at RUAG Space, touring the space program vendor's Vienna headquarters as well as the thermal insulation production plant in Berndorf, Lower Austria.
In this interview, Christian Thalmayr, director of communications at RUAG Space, told us what they experienced.
Why is RUAG Space interested in the CanSat competition?
Christian Thalmayr: For us, this competition is interesting because it's a great way to awaken and intensify interest in space-related topics. Needless to say, it's also important for us to position ourselves in this field—on one hand, as a space technology firm; on the other hand, with a view to recruiting our future employees. We're constantly on the lookout for competent specialists.
What does Austria have to offer in the field of space technology?
Christian Thalmayr: When you think of Austria, you don't necessarily associate this country with space travel. Nevertheless, there are many small high-tech companies here that are international or European market leaders in their respective fields—like RUAG Space, for instance. We're the largest Austrian space technology firm and the market leader in thermal insulation to protect satellites from cold and heat in outer space. We also manufacture navigation receivers to determine a satellite's exact position. In Austria, there are about 120 companies and scientific facilities active in the space field, and we're the largest vendor.
Credit: RUAG
The teams that took part in the Austrian CanSat competition were invited to spend a day at RUAG. What did they experience there?
Christian Thalmayr: These young people got a close-up look at our production facilities in Meidling near Vienna and Berndorf in Lower Austria. In Vienna, we produce, among other things, navigation receivers that can be used to determine a satellite's location within a few centimeters. In Berndorf, we make thermal insulation mats that protect satellites from extreme cold and heat in outer space.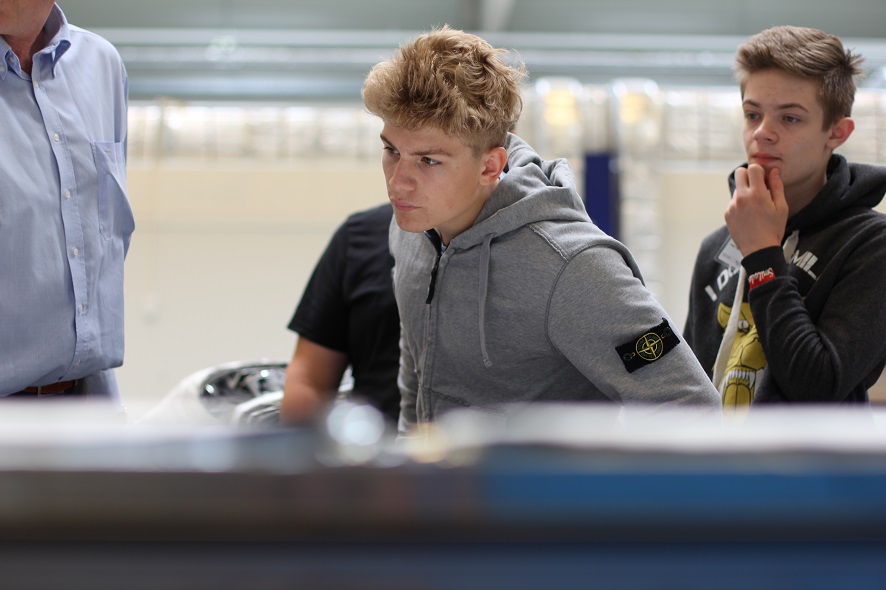 Credit: RUAG
The teams worked over the course of several months on mini-satellites that were deployed at the CanSat competition. How were they able to expand on what they knew about satellites and space during their day at RUAG?
Christian Thalmayr: The students received insights into the process of manufacturing satellite components. They experienced what special conditions prevail during work on space projects. Much of that work is done in special clean rooms, in which everyone has to wear protective clothing and gloves to maintain the utmost cleanliness. This was something very special for our young visitors.
Based on your impression, what were these youngsters most interested in?
Christian Thalmayr: Most fascinating was definitely their visit to the clean rooms. All the students got to don white protective suits and experience right up close the precision handwork that goes into manufacturing thermal insulation for satellites.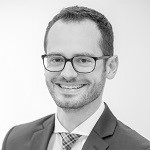 Christian Thalmayr (34) is director of communications at RUAG Space Austria, this country's largest space program vendor. The Salzburg native studied communications and political science. He's been on the staff of this high-tech firm based in Vienna and Berndorf, Lower Austria since October 2017. (Photo: Anna Rauchenberger)
The 1st Austrian CanSat competition was staged in April 2018 in Schärding. It was organized by Austria's ESERO Bureau in the Ars Electronica Center. In this lavishly illustrated feature, you can see and read about how the competition went.
To learn more about Ars Electronica, follow us on Facebook, Twitter, Instagram et al., subscribe to our newsletter, and check us out online at https://ars.electronica.art/news/en/.