The Ars Electronica Animation Festival, taking place from September 5 to 9 as part of the Ars Electronica Festival 2019 "Out of the Box" in the PostCity in Linz, offers a condensed best-of of current digital filmmaking productions every year, compiled from the submissions to this year's Prix Ars Electronica in the Computer Animation category. There were 835 entries this year alone. In two pre-jury rounds by Christine Schöpf, Jürgen Hagler and Nana Thurner, followed by an online evaluation by the jurors Alex Verhaest, Ina Conradi, Birgitta Hosea, Ferdi Alici and Nobuaki Doi, the number was reduced to 165 productions that could be realized in three jury days and which also form the basis for the programs of this year's Ars Electronica Animation Festival.
Guest screenings by Anifilm Třeboň, Digital Media – Hagenberg Campus, Filmakademie Baden-Württemberg, ISCA (International Students Creative Award) and the Japan Media Arts Festival will also be shown in September. Young filmmakers under the age of ten were selected in the Young Animations category. A studio feature of Platige Image shows animated short films from the last 20 years. All in all, the programme provides an exciting insight into current international productions of digital film. Ars Electronica Animation Festival Director Jürgen Hagler revealed even more about it in this interview.
As part of the Ars Electronica Festival, the Animation Festival will once again take place this year, with submissions to the Prix Ars Electronica Computer Animation category being shown. What awaits us this year?
Jürgen Hagler: As every year, the Animation Festival shows current works at the intersections of animation, art, technology, industry and science; a diverse program of narrative short films, experimental works, interactive animations, scientific visualizations, projection mappings, VR installations, music videos or outstanding visual effects and motion graphics – a total of 17 programs. The screenings will take place as part of the Animation Festival and for the first time this year – also for the last time – in PostCity. Films will also be shown in the OK Openair cinema and the Moviemento. The centerpiece is the Electronic Theatre, the jury's selection, the Golden Nica, the two Awards of Distinctions and the 12 Honorary Mentions, as well as a compilation of current works from the Prix Ars Electronica. This showcase includes programs that have established themselves in recent years, such as a selection of narrative animations, works on current themes, or music videos and experiments with images and sound, as well as experimental and expanded animations. Two programs with experimental animations can also be seen in Deep Space 8K. Similar to last year, there is a program section with different positions of women, which this year has been merged under "Gender". A new program is "Data Narration" – here you can see works that tell stories based on data, including various motion recordings or data from science. Interpreting and understanding these is quite complex and animation can make an exciting contribution to better comprehensibility. By now, there are many interdisciplinary approaches to how scientific data can be staged from an artistic perspective.
You already mentioned that the location is changing this year, what exactly does it look like?
Jürgen Hagler: The Ars Electronica Animation Festival has existed in various forms since 2005. This year, it will take place for the first time in combination with the Expanded Animation Symposium, the Prix Forum and a VR exhibition in PostCity. In the past, these program items were separated locally: the symposium was at Central, the screening at Movimento and special presentations at Deep Space 8K at the Ars Electronica Center, which will be held again this year. In PostCity, a floor with many rooms of different sizes is being adapted for screening – so there is no big cinema, as one is used to, where the programs are shown one after the other, but several smaller cinemas and installations. These are spaces that have been adapted for different screenings: small and larger projection spaces, more experimental forms, mixed with installation works, for example a VR installation. You can move from one screening to the next in the whole area – this time you navigate through the festival not only with a timetable, but also with a floor plan. We have a room with guest programmes from partner festivals such as Anifilm from Třeboň in the Czech Republic or the Japanese Media Arts Festival. We will also be showing a compilation of works from animation academies, from the Filmakademie Baden-Württemberg and from the FH OOE, Campus Hagenberg. What particularly pleases me is that this time we can show narrative, experimental short films by Platige Image. Over the past 20 years, this renowned animation studio from Poland has produced many outstanding animated films that have not only won awards and been shown at Ars Electronica. For example, the short film Cathedral published in 2002 was nominated for an Academy Award, Tomek Baginski won the Golden Nica with Fallen Art in 2005. This selection impressively illustrates the development of computer animation over the past two decades. I am very pleased that we were able to recruit Klaudiusz Wesołowski, director at Platige Image, as speaker at the Expanded Animation symposium as well.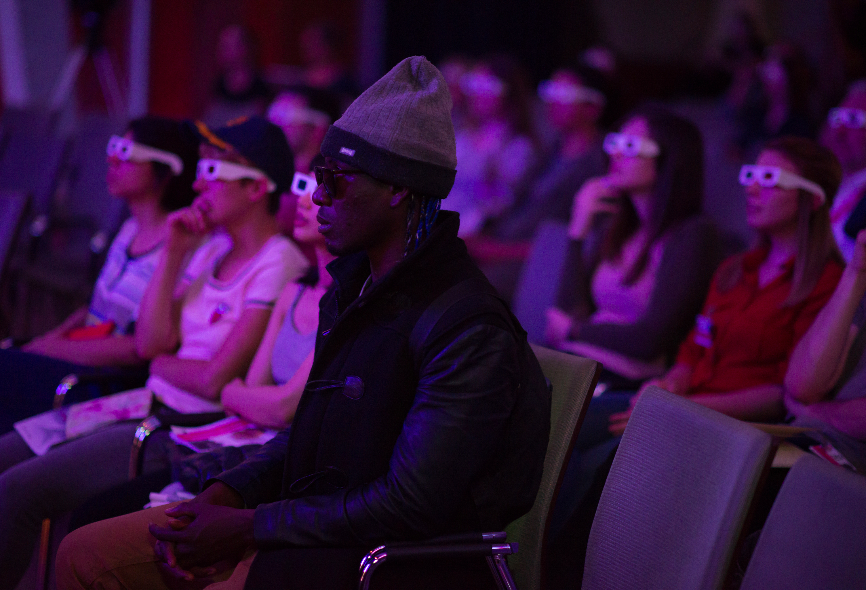 If we look at the projects, the films, the animations, most of the time there were focal points recognizable in the different years. Are there themes, technical trends that are particularly present this year?
Jürgen Hagler: It's difficult to pin point the focus to one year, but of course there are trends that have emerged in recent years and then partly disappear again. An obvious trend in the computer animation category are VR applications or augmented projects. In recent years we have seen more and more exciting projects at the interface of computer animation and interactive art. The Prix Ars Electronica invites artists to submit their works in different categories, and these categories are dynamic, but must be clearly defined. At the same time, a trend can be observed that many works, especially VR projects and interactive installations, lie between these categories and are becoming increasingly common in the field of computer animation. Occasionally, computer games or so-called "playful animations" are also submitted in this category, a very exciting interface. Another trend that can be observed in recent years is a lively scene of artists dealing with procedural animations. There are now many tools with which abstract, procedural structures can be created. On the one hand because a lot of interesting software packages are available or have become popular again and on the other hand because many filmmakers program animations themselves. More and more works in the field of "Real Time Procedural Animation" can be seen. I am especially pleased that we are able to show a current work entitled Seven experiments of procedural animation by Karl Sims in the Experimental Animation program. Karl Sims did pioneer work in computer animation in the 1990s with specially programmed software. His results are aesthetic experiments for which he has received several awards, including the Golden Nica in the category of computer animation in 1991 and 1992.
https://www.youtube.com/watch?v=dSSAFvPYuqk
You've already mentioned a few projects. Are there other films or artists that stand out?
Jürgen Hagler: What I would like to highlight is that there is a very lively animation scene here in Austria. Again and again there are many submissions from young and established filmmakers. This year we have renowned artists like Virgil Widrich and Martin Reinhart showing a 360 degree version of tx-transform in Deep Space. They already exhibited this software at Ars Electronica in 1999 and now there is a further development called tx-Reverse 360°. In the same program we show the work Beauty by Sagmeister and Walsh, a 3D animation produced for the exhibition Beauty at MAK, Reinhold Bidner´s current film In Trance it and an experimental work by Sigi Frühauf. And also in the other programmes there are contributions by Austrian filmmakers. As already mentioned, this year again you will find many outstanding VR works. The Golden Nica also went to a VR application, Manic VR, by Kalina Bertin, produced by Sandra Rodriguez. Another work I want to highlight is GYMNASIA, a Stop-Motion-VR work by Clyde Henry Production, an artist duo who won many prizes with the stop motion movie Madame Tutli-Putli about 10 years ago, including the main prize in the category computer animation. Furthermore we show Mindpalace, a narrative work by students of the Filmakademie Baden-Württemberg and the current Google Spotlight application Age of Sail.
In the program section Experimental we see many well-known artists, such as Quayola, Max Hattler or Peter Burr, who received an Honorary Mention for the computer virus Descent last year. I would also like to mention Till Nowak, a German filmmaker who has always been seen at the festival in recent years. He is represented with a very nice work in the Expanded Animation program, which deals with a visualization in the Elbphilharmonie Hamburg. Studio Field.io is showing a work on AI. One work that I particularly like and that has been shown at many festivals in recent months is Martina Scarpelli´s short film Egg, which deals with the subject of anorexia. It is a very personal work that the filmmaker developed over several years. Also included is the current short film A Double Life by Job, Joris and Marieke. It deals with the gender role – this work was certainly one of the reasons why we called the programme Gender. The studio was already represented at the festival in 2017 with an in-persona and Marieke Blaauwe as a lecturer at the Expanded Animation symposium. Like A Double Life, Reka Bucsi´s Animationsfilm Solar Walk and ACID RAIN by Tomek Popakul have also been honoured with an Honorary Mention. The animation filmmaker Michael Frei received an additional Honorary Mention. Together with Mario von Rickenbach, he works at the interface between animation and games. His animated film Kids is also a computer game and is shown in both versions at the Cyber Arts exhibition at OK Kulturquartier – you can test the game and watch the film. Very pleasing is the fact that with Manic VR the Golden Nica was once again awarded to a female director this year.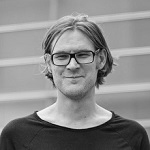 Jürgen Hagler is a professor in the Department of Digital Media at the Upper Austria University of Applied Sciences' Hagenberg Campus, where he is director of computer animation and animation sciences. In 2009, he was named pedagogical coordinator of the Digital Arts master's program. Since 2014, he has headed the Playful Interactive Environments research group that focuses on new, playful forms of interaction and the use of playful mechanisms to support specific behavioral patterns. He has served as director of the Ars Electronica Animation Festival and initiator/organizer of the festival's Expanded Animation symposium since 2017.

The Ars Electronica Animation Festival takes place at the Ars Electronica Festival 2019 "Out of the Box"  from September 5 to 9 at the PostCity in Linz. Find the exact timetable and the full program on our website soon.
To learn more about the Ars Electronica Festival, follow us on Facebook, Twitter, Instagram et al., subscribe to our newsletter, and check us out online at https://ars.electronica.art/outofthebox/.