For the past three years, the Ars Electronica Festival has been presenting the Gallery Spaces format, which sees itself as a platform for encounter and exchange. Galleries and collections present themselves in the Paketspeicher and in the Säulenhalle, two exhibition spaces deep in the POSTCITY bunker. Within the framework of the Gallery Spaces Panels, the transformation and future of the media art market as well as the interaction between science, art and the market are also discussed from a variety of perspectives. Christl Baur, curator of the Gallery Spaces and co-producer of the Ars Electronica Festival, explains why the traditional art market and media art are no longer a contradiction in terms, as well as details of this year's Gallery Spaces 2019 program.
At first glance, the art market and Ars Electronica sound like a contradiction in terms. Why isn't it, how can this relationship be explained?
Christl Baur: Even if it sounds like a contradiction at first glance, it definitely isn't! I do believe that Ars Electronica has the responsibility, first and foremost, to act in the interest of the artists and to convey possibilities in which, ideally, they can make a living from their profession. This can be done, for example, through residencies or by bringing them in touch with partners from industry and science. The art market is another possibility to earn a living as an artist.
On the other hand, if we look at the development in the past 40 years since Ars Electronica's foundation, we can see that artists who have accompanied us since the very beginning are definitely now also recognized on this so-called contemporary art market. Examples include Roy Ascott, Rafael Lozano-Hemmer, Christa Sommerer to name a few, as well as Marko Peljhan, who presents his work in the Slovenian Pavilion at the Venice Biennale this year and who will display his work at the festival at the nexus of the Theme Exhibition and the Gallery Spaces. The original gap between "media art" and "contemporary art" no longer exists as such. Media has become a part of our daily lives, so contemporary art is media art.
Contemporary art reflects on the issues that concern us, such as environmental disasters or migration. Media art deals with these questions and it deals with questions of media technologies, with technologies that determine our current and future lives. This is not a trend of the last few years as media artists have always worked at the forefront of new technical developments to define critical approaches and to ask questions that range on the meta-level between art, technology and society: What does technology mean for us in the long term? What positive but also critical understanding and usage do we need? So media artists actually play a pioneering role when it comes to understanding technology.
These questions are relevant for us as a society and the task of the art market is to represent contemporary art movements and therefore media art needs to be an essential part.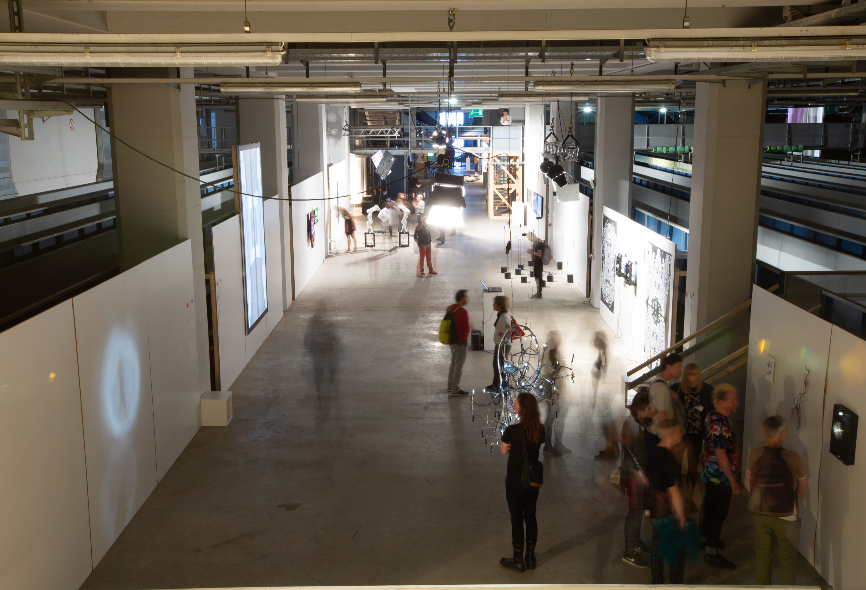 How can one tell whether media art has arrived on the art market?
Christl Baur: For many years now, there has been an examination of digital art in particular. Moving images such as video works, works that tend to be located in the two-dimensional space, are much easier to combine with the classic object character with which the art market deals a lot. The idea that a video can be successful on the art market, especially if you are dealing with it in certain editions, is not a new one. Nevertheless, there are relatively few collectors, as the question of exclusivity plays an important role and the idea of buying something that can be reproduced endlessly still raises some concerns.
It becomes more difficult and at the same time more interesting when it's about discussing interdisciplinary works that are no longer pure screen-based in the context of a market system. How can the work be conserved? What does it mean to include these works in a collection? What does it mean for a museum to buy such a work? For decades there have been discussions and research dealing with these questions and there are definitely solutions to them. However, the awareness regarding these issues must first be consolidated among those involved – whether artists, gallery owners, collectors or museums. The individual tasks must be redefined. The responsibility of collecting art works should be matched, by the interest to represent the Zeitgeist in the collection and to keep the contemporary art movements for future generations.
Collections and museums are notaries of their respective epochs, as Vicente Matallana has once put it, with the correspondingly great task of not only selectively collecting art that is easy to conserve or that corresponds to one's own taste, but rather serve the representation of an epoch and the respective current. This task must be fulfilled regardless of the complexity of the conservation.
It is extremely exciting this year that the themes we discussed in the conception of the Theme Exhibition will be taken up again by our protagonists in the Gallery Spaces. Even more so as the overlaps of artists who have been presented in the festival in recent years and are now represented by the gallery owners in the Gallery Spaces is very visible.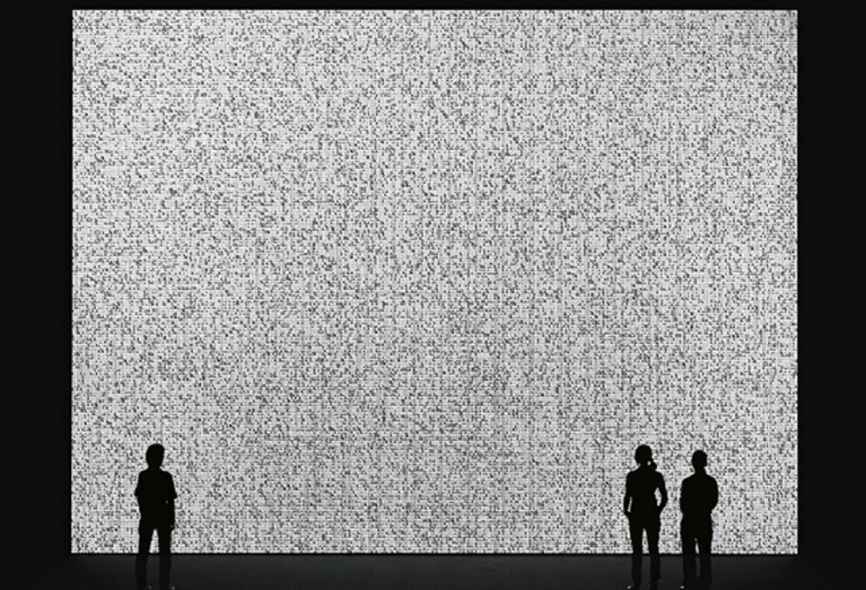 This is the third edition of the Gallery Spaces now, so they are still quite young. Can one already speak of a successful format?
Christl Baur: Absolutely! The response to the last two editions was very good. What I find particularly exciting is that we don't reproduce a classical art market, but rather manage to bring different protagonists to Linz in order to connect artists, gallery owners, art world professionals, museum directors and collectors on the Ars Electronica platform who wouldn't meet on the classical art market. In this manner, answers can be developed to the questions that media art poses to the art market.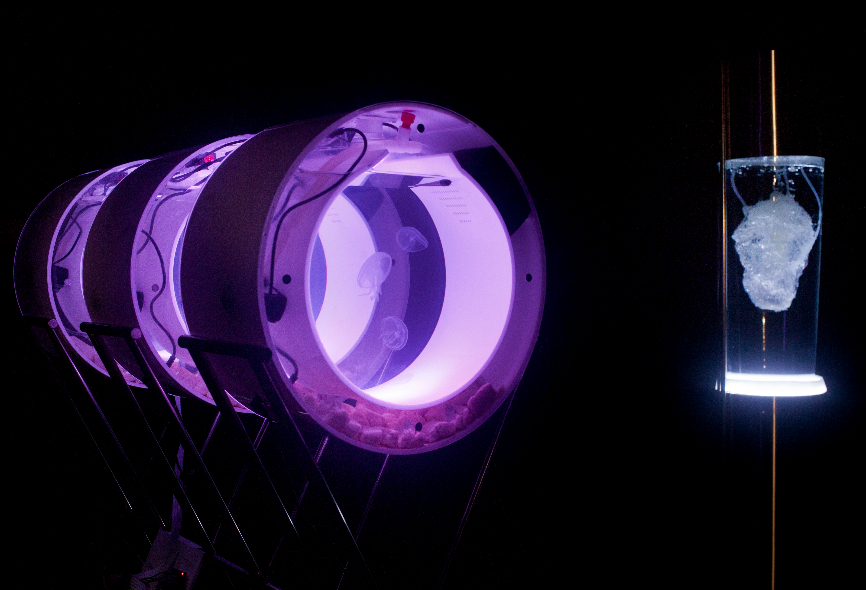 Within the framework of the Gallery Spaces Panels 2019, experts will discuss the transformation and future of the media art market. Which topics and questions will be discussed this year?
Christl Baur: This year there will be seven discussion rounds with prominent participants, in which the interaction between science, art, society and the market will be discussed from a variety of perspectives. The thematic overlaps between the festival themes and the Gallery Spaces is also reflected in the panels. It's no longer about how media art can be successful on the art market, but rather about what it means when interdisciplinary art becomes an integral part of the art market. It's no longer about the question of purely conservational aspects, but about what tasks the various actors in the art market are assigned to as a result. New definitions of the different roles are necessary.
We could win Christina Steinbrecher-Pfandt – an important protagonist of the art market with more than a decade of experience – as partner and moderator.  The discussion rounds she designed deal with "Interdisciplinary Art – how become established" and "Digital Art going mainstream".
Leonardo Lüpertz introduces YAIR – Your Art is Reality, an upcoming token platform that uses blockchain technology to create new ownership models for digital art while making them accessible to the public. By means of tokens, one can acquire participation rights in a work of art, one becomes a kind of shareholder, which opens up new financing possibilities for artists. The panel, entitled "Unlocking the power of digital art and emerging technologies to radically disrupt the art market", is dedicated to the question: How will we evaluate art in the future?
The democratization of the art market is of great concern to him, so it is all the more pleasing that the spectacular exhibition curated by him will be presented at the Ars Electronica Festival in the St. Mary's Cathedral. The five selected artists, Wu Juehui, Maria Marshall, Julius von Bismarck, Robert Montgomery and Jan Lei, are certainly a highlight of the festival.
At this point I would like to like to introduce one more gallery, arebyte Gallery London, which doesn't exhibit in the POSTCITY, but in the Altelierhaus Salzamt. arebyte brings the performative work of Mark Farid, Seeing I, to Linz.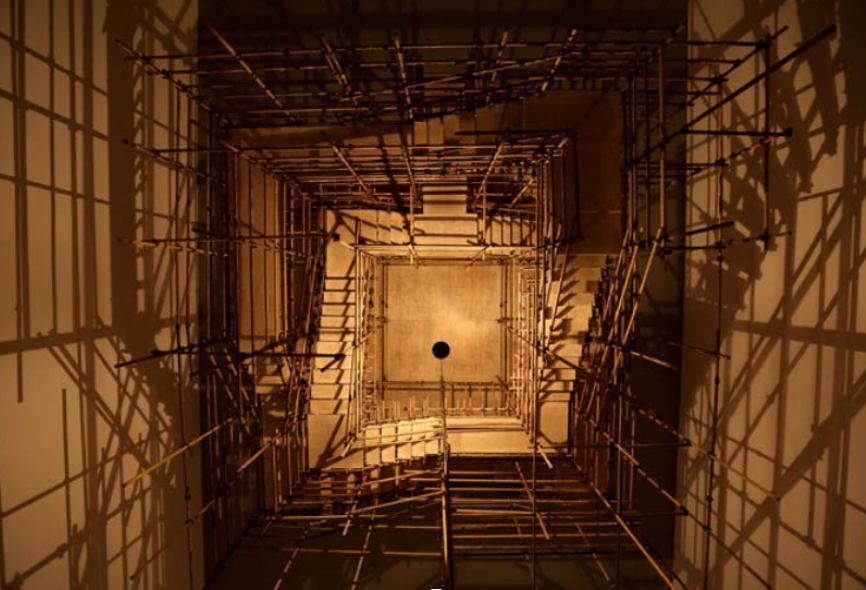 You have already named a few galleries and people who will be present this year. Can you tell us more about the projects we can see at the festival?
Christl Baur: I definitely want to highlight The Beep Electronic Art Collection, directed by Vicente Matallana, who created a wonderful exhibition last year already. This year he will once again be presenting fantastic works in the Gallery Spaces. It is particularly interesting that he has been working together with Robertina Šebjanič on a possible integration of Bio-Art into the art market – also with regard to contractual relationships. What does it mean to collect living art and include living material in collections? What are the levels of responsibility for the museum/collector? They will present the results of this collaboration in the panel "Paradoxes and obstacles in maintaining and staging alive biomedia art", moderated by Jens Hauser.
Wiyu Wahono, an Indonesian collector, will be introducing us to his collection at the festival as well as share his motivation to collect not just media but also bio art, such as the Living Mirror by C-Lab, in the panel "The Potential and Limitations of the Media Art Market". Additionally he will bring with him two old friends of Ars Electronica: Model 5 by Granular Synthesis and data.tron by Ryoji Ikeda.
The Gallery Spaces Program, which by the way is deliberately written in plural, once again brings a large number of international galleries and collections to the Ars Electronica Festival, with different positions in digital art. So the audience can look forward to an exciting exchange and a unique exhibition deep in the heart of POSTCITY!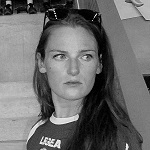 Christl Baur is co-producer at Ars Electronica, researcher with an interdisciplinary background in art history, cultural management, and natural science. She is particularly interested in the conjunction of aesthetic and social practices that center on collaboration and experimentation and challenge dominant social, political, and economic protocols. Her research field encompasses topics such as video art, new media technologies, computer, biotechnology and interactive art, and she works at the nexus of art & science. Over recent years, she has developed, co-produced and delivered large-scale exhibitions and performances, research, residency & publication projects—most recently in cooperation with universities and scientific associations such as Google Arts & Culture, Microsoft, Hyundai as well as the Chinese University of Art Beijing. She works closely together with artists whose practice is situated at the interface of art, science, and technology.
The Gallery Spaces projects and panels can be visited September 5-9, 2019 at POSTCITY Linz as well as St. Mary's Cathedral and Salzamt. Consult our website for details.
To learn more about Ars Electronica, follow us on Facebook, Twitter, Instagram et al., subscribe to our newsletter, and check us out online at https://ars.electronica.art/news/en/.